ACC Basketball: 3 Ways Notre Dame Helps ACC Hoops Get Better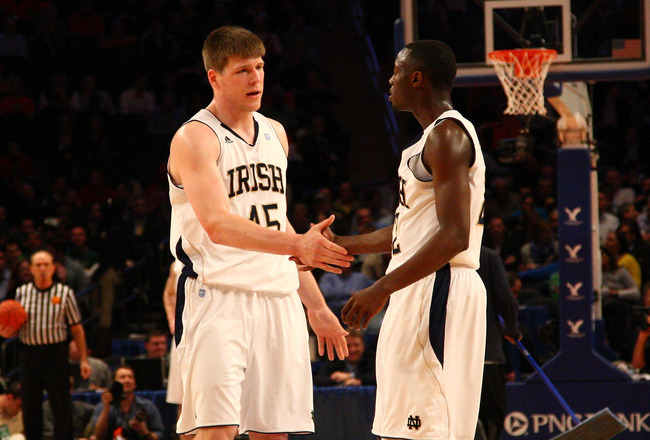 Mike Lawrie/Getty Images
Notre Dame is joining the Atlantic Coast Conference as a full member for all sports except football, ESPN's Brett McMurphy is reporting.
McMurphy states that the ND football team will play five games per year against ACC teams.
The effective date of Notre Dame's departure from the Big East is unclear.
Recent Big East departures (West Virginia, Pittsburgh and Syracuse) left earlier than the 27-month conference exit standard dictates by paying a higher exit fee.
The positive impact of Notre Dame coming into the ACC men's basketball scene cannot be overstated.
Here are three ways that the Fighting Irish will help ACC hoops get better—as if the league needed any help.
World-Wide Name Recognition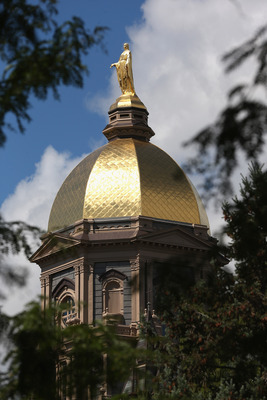 Jonathan Daniel/Getty Images
Very few colleges or universities possess the global esteem of Notre Dame.
Adding their men's and women's athletic programs brings instant value from an established brand perspective.
While everyone acknowledges the legacy of Fighting Irish football, their men's basketball program benefits from this heritage.
As they take the court, there is a mystique about their team just because it is Notre Dame.
This goes completely outside of and way beyond any level of past or current hardwood success.
It is simply because of who they are.
Extending the Geographical Footprint of the Conference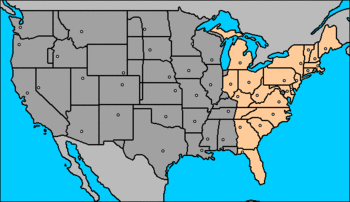 luventicus.com
By adding Notre Dame (from South Bend, Indiana), the ACC continues to extend its boundaries further.
By encompassing a larger territory, recruiting throughout the conference can become more nationally driven instead of regionally restricted.
Sure, North Carolina and Duke already take players from all over the country. Boston College seems to "have an in" out West.
But most of the conference's teams draw a high percentage of their players from the East Coast. Nothing wrong with that, but there may be new opportunities to reach into the upper Midwest with the inclusion of ND.
Besides a possible recruiting bump, the conference will also have a different connection with a substantial population base that it did not previously have on an official basis.
New annual rivalry games will take place, and more people may follow the ACC schedule now with the Fighting Irish lining up against the other dozen-plus schools that make up the league.
Notre Dame Basketball's Consistent Quality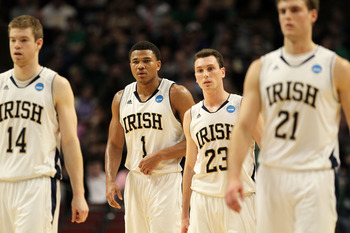 Jamie Squire/Getty Images
The most obvious way that Notre Dame will help make ACC men's hoops better will be that they are a good program.
The Fighting Irish men's team has made 32 NCAA Tournament appearances, No. 9 on the all-time list, and ahead of other top programs such as UConn (30), Arizona (28) and Georgetown (28).
Mike Brey has put up a 259-130 mark as the ND head coach, making it to the post-season every year since he has been in charge.
In short, Notre Dame is not an inconsistent program that has good seasons followed by a string of stinkers.
As Brey's record indicates, the Fighting Irish are usually good for somewhere between 20 and 25 wins per season.
Keep Reading

Notre Dame Basketball: Like this team?