5 2012 NBA Free Agents We Can't Believe Are Still Available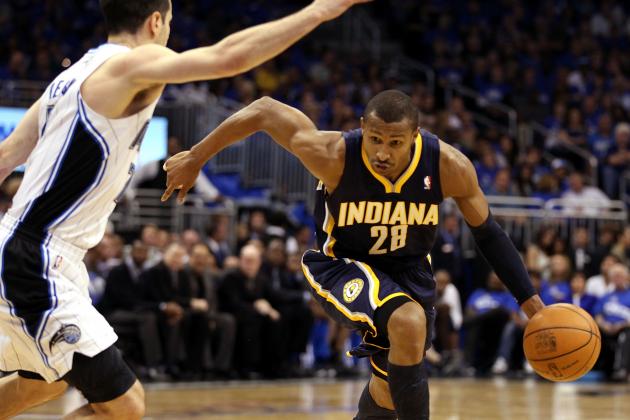 Marc Serota/Getty Images

You can understand why it took this long for Andray Blatche to latch on to a new team after being amnestied by the Washington Wizards.
Last season wasn't exactly a résumé builder for the 26-year-old.
You can similarly understand why guys like Gilbert Arenas, Eddy Curry and Darko Milicic remain jobless. They carry some baggage of their own. For others—like Mike Bibby or Brian Cardinal—the issue has less to do with baggage and more to do with age and declining skill.
But, there are a handful of free agents who shouldn't still be on the market. They may be waiting for the right fit to come along, and teams may be waiting for their prices to come down.
In any event, there's been plenty of waiting.
Here's a look at some available talent that should have found a home in August.
Begin Slideshow

»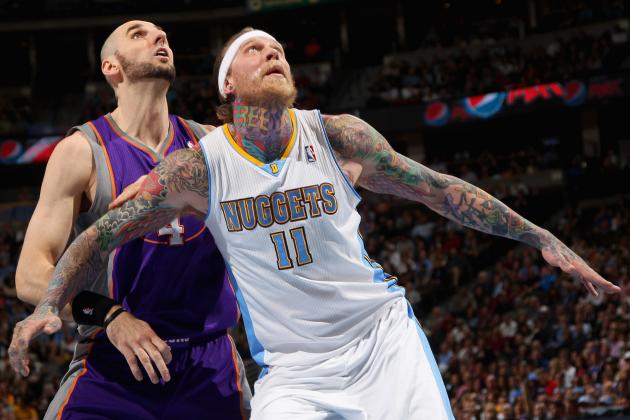 Doug Pensinger/Getty Images

At 34, Chris Andersen's best days may be behind him, but he's still an explosive big man who can rebound and block shots. More importantly, he's comfortable with a limited role on the bench and knows how to impact games despite spending just 15 minutes on the floor.
You'd think NBA teams would be getting in line to add that kind of affordable depth to the rotation, even if it were a relatively short line.
Chances are Andersen will eventually land with a team like the Miami Heat. Some clubs need interior size more desperately than others.
No one should expect him to take a team to the next level, but he's better than a lot of the alternatives on the market.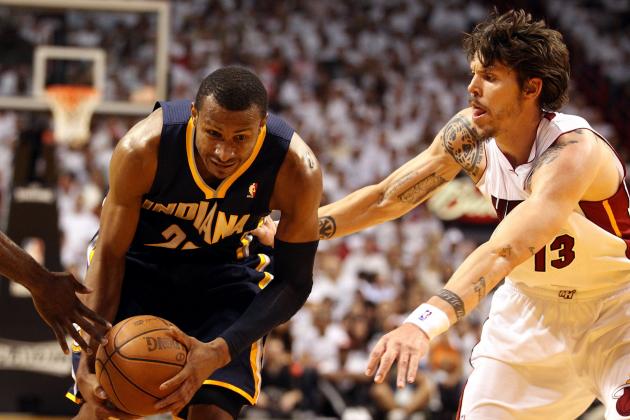 Marc Serota/Getty Images

It's no secret that Leandro Barbosa isn't much of a defender, and he's really not much of a passer either. In that respect, sure, you can see why a number of teams might pass on the opportunity to add some quickness and shooting ability to their backcourts.
On the other hand, though, Barbosa is still just 29 and would seemingly fill an important sixth-man role for plenty of clubs.
He's more than capable of scoring 10 points off the bench in short order, and he gives second units the kind of attacker they so often lack. He can create his own shot, hit the three and get into the paint with some of the best foot speed in the game.
In fact, he's a 39 percent three-point shooter for his career, and his efficiency last season was still close to that mark.
Barbosa claims that Steve Nash is trying to make him a Laker and that the Brooklyn Nets are also in hot pursuit.
Another pairing with Nash would make a lot of sense given that Barbosa's best years were with Nash and the Phoenix Suns. And while the Lakers already acquired a backup shooting guard in Jodie Meeks, it's not inconceivable that Barbosa could take some of Steve Blake's minutes at the point.
Given that Brooklyn has C.J. Watson and MarShon Brooks on the bench, it's less clear how Barbosa would fit into the Nets' plans.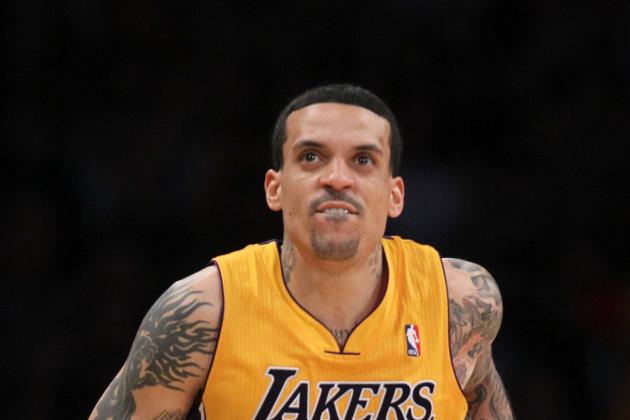 Jeff Gross/Getty Images

You might not want Matt Barnes on your fantasy team, but he's an awfully nice addition for a real one.
It made sense for the Los Angeles Lakers to pursue a scoring option like Antawn Jamison instead of immediately re-signing the 32-year-old, and maybe a new direction will also mean that youngsters like Devin Ebanks and Earl Clark will get a chance to play behind Metta World Peace this season.
It doesn't make sense, however, for the rest of the league to have (apparently) shown so little interest.
For his part, Barnes is attempting to move on from a July arrest and indicates that the Lakers are among the teams he's talking to. So, perhaps his days in Los Angeles aren't over after all.
Or, perhaps he's just talking up the market for his services so that someone will sign him already.
Assuming the legal drama subsides (and it doesn't sound like anything especially serious), Barnes is the perfect candidate to play 15 to 20 minutes a night and give a second unit some defensive presence on the wing. He rebounds especially well for his position, and the energy he brings to the floor is exactly what you want to see from the bench.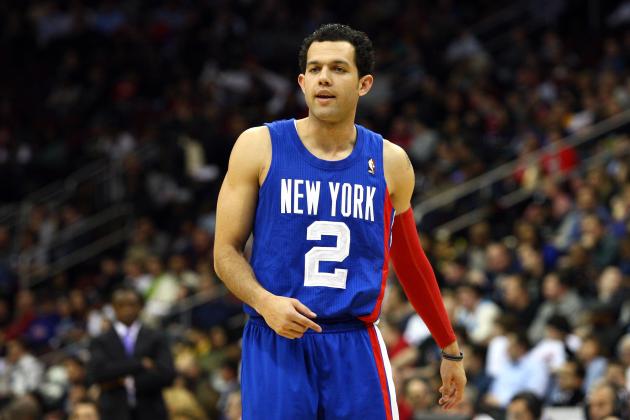 Chris Chambers/Getty Images

Jordan Farmar had his best season yet with the Nets last season, but no one seems to have noticed.
He was part of the trade that sent Joe Johnson to Brooklyn, and the Atlanta Hawks quickly waived him—a move that in itself wasn't terribly surprising given that the roster had plenty of guards.
Why he's yet to find a home since then is less clear, though. He averaged 10.4 points and 3.3 assists in just over 21 minutes a game last season, putting up the kind of production you'd love to see out of a sixth man.
More impressively, he raised his shooting percentage to a career-high 47 percent (and 44 percent from range, also a career high). And at age 25, that's the kind of improvement you'd hope to see from a player entering his prime.
The former UCLA Bruin may never be a starting-caliber point guard, but he has the kind of shoot-first disposition that will give second units a jolt.
So where's the love?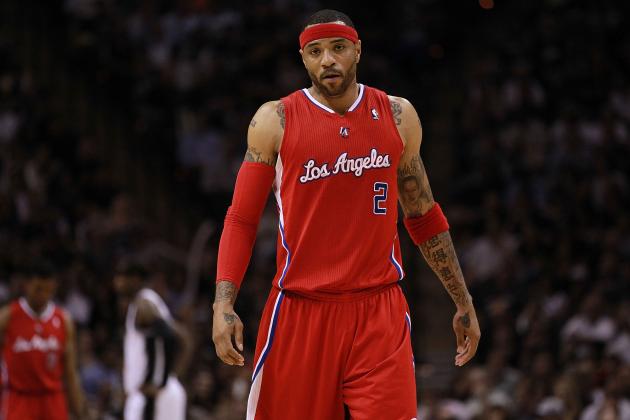 Ronald Martinez/Getty Images

Kenyon Martin certainly isn't the only accomplished veteran still looking for work. You could argue that it's even more surprising that Derek Fisher and Josh Howard are still on the market.
But whereas there's no shortage of point guards and swingmen jumping from roster to roster, it's not quite as easy to find a power forward who can do what Martin does.
Granted, Martin doesn't do nearly as much as he's used to. He's not going to get many touches on the offensive end, and we may never again see him playing the kind of minutes he became accustomed to with the Denver Nuggets.
He obviously didn't see that kind of playing time last season with the Los Angeles Clippers.
Nevertheless, the 34-year-old still rebounds at a good clip and blocks shots better than most at his size and position. He also brings a lot of grit to the table, battling in the painted area and using his wiry strength to make life difficult even for younger scorers.
A return to the Nets, the team that drafted him in 2000, would be a fitting way to cap off Martin's career. It just seems like it should have happened by now.