5 Things the English Football Team Learnt This Week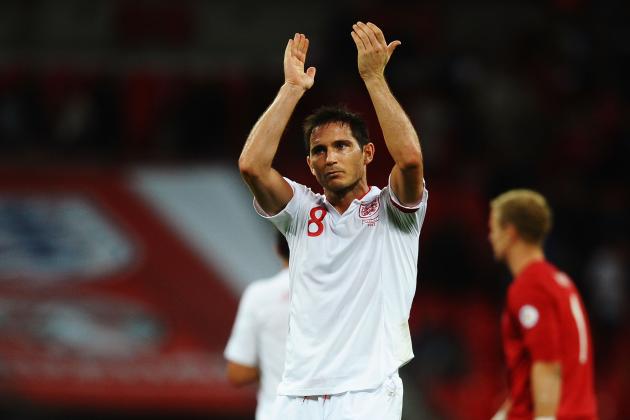 Laurence Griffiths/Getty Images

After a crushing win 5-0 over Moldova, England came crashing back to earth with a lucky 1-1 draw against Ukraine.
It took a late Frank Lampard penalty to save England's blushes after missing a series of chances.
To say England deserved victory would be questionable. Yes, they were without key players. However, if they truly wish to be a world power, they should have enough depth to dispose of sides like Ukraine.
Here is a look at five things the two recent fixtures have shown us.
Begin Slideshow

»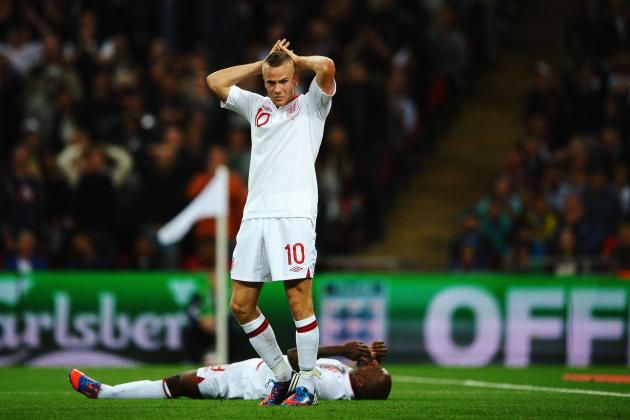 Laurence Griffiths/Getty Images

While it is not fair to blame the draw on Cleverley, he certainly did not show the killer instinct that is needed at an international level.
While Jack Wilshere seemed to be lifted by playing in the England shirt when he started his career, Cleverley seems a little intimidated by it.
At 23 years of age, this is probably not a huge issue. However, Hodgson should think twice before placing so much responsibility on the youngster in future.
The good news is that at Manchester United, Cleverley will pick up a wealth of experience, especially from the likes of Paul Scholes.
For now, though, he needs to work on finishing. While it was good to find the space available in such dangerous positions, against very top teams, you may only get one chance.
For now, Tom Cleverley needs to put in the hard-yards at a club level.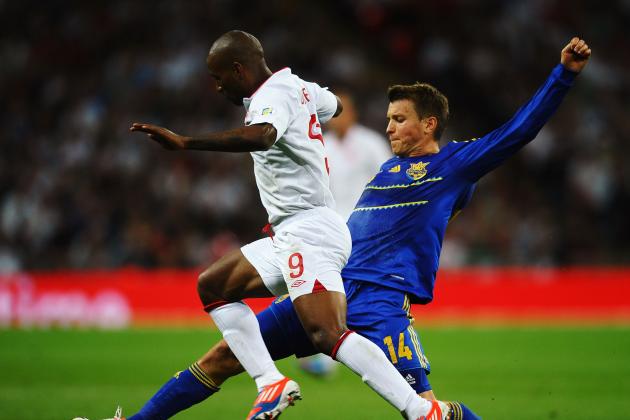 Laurence Griffiths/Getty Images

Despite an impressive cameo display from Danny Welbeck, Jermain Defoe looked sharp over the two matches.
Defoe was very unlucky to have his early goal ruled out against Ukraine. However, his goal against Moldova was exceedingly fortunate, so perhaps things have balanced out for the Tottenham man.
The only criticism of Defoe is his inability to be an effective target. However, his all-around game will never allow him to be this.
With very little support, Defoe did very well against Ukraine. His unselfish team play should have resulted in a goal for Cleverley, but luck was not on the young midfielder's side.
Overall, if Defoe had a big target like Rooney with him, his ability to finish and clever running could see him secure a starting place.
The best bit about Jermain Defoe is that he does not pretend to be anything other than a striker. He does not drop deep or play in the midfield; he hovers at the top and awaits a chance at goal.
I, for one, would love to see Jermain Defoe start for England while the younger players are still gaining experience.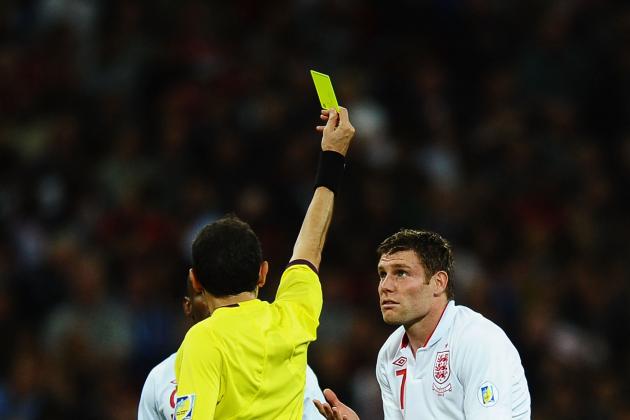 Laurence Griffiths/Getty Images

For a country that boasts so many talented wingers, England are finding it increasingly difficult to find two that consistently perform at an international level.
I like James Milner; he has a never-say-die attitude and perhaps one of the highest work-rates in world football. His one problem is his inability to provide the fire that Walcott and Lennon can.
This will always be a dilemma for the England manager: Do we go with industry or fire?
I personally believe Milner for the first 50-70, then a rocket like Walcott or Lennon to finish.
On the left, we have fewer options.
Oxlade-Chamberlain is not ready to start; Downing has not been impressive; and Adam Johnson is currently re-establishing himself at a club level.
Overall, England do have the talent on the wings, in some way, shape or form.
When they work out how to use it, the team as a whole will be far more dangerous.
Let us hope this day comes before 2014.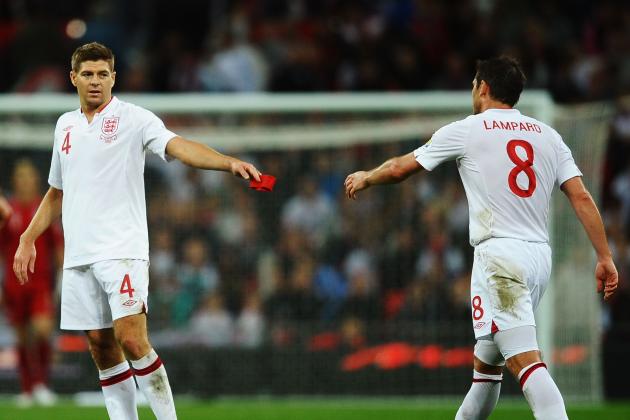 Laurence Griffiths/Getty Images

I feel as if the last 10 years of my life have been spent watching various national managers trying to get these two to work together.
Against Moldova, it is fine. With so much time and space on the ball, having Steven Gerrard and Frank Lampard together is not a problem at all.
Against a team like Ukraine, it is.
Yes, they provided an experienced cover for Cleverley; yes, England are missing players; yes, they bring a wealth of knowledge to the field, but when will a manager realise that they do not work together?
For the first goal, Gerrard could have done more of a job shutting down the shot, and to be sent off late in the game at the age of 32 for such a reckless challenge is very poor.
Lampard was barely in the game and, if not for his late penalty, may as well have not been there.
Once again, the dysfunction that comes from playing these two together has cost England points. It surely looks like one will have to retire before they stop trying various strategies to get the combination to work.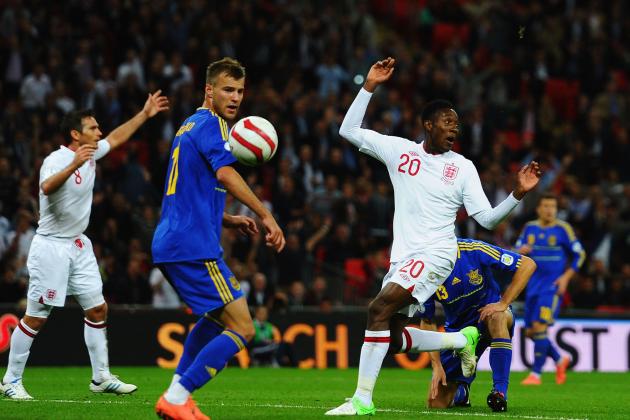 Laurence Griffiths/Getty Images

While Cleverley did not look too crash-hot, the likes of Danny Welbeck, Daniel Sturridge, Ryan Bertrand and, to an extent, Alex Oxlade-Chamberlain showed pace and skill.
With the current generation of players growing old and the team in a period of change, seeing such skill and most importantly fearlessness from young players is very promising.
While these players are currently a little too raw to be described as world-class, they certainly have the potential to give England the extra injection of fire they have been screaming for.
With some solid performances at club level and perhaps a little luck, we could soon see some of these names (and hopefully that of Jack Wilshere) on the starting team sheet.
While it is early days, the future is not all doom and gloom for England.