With the international break over we can finally return to La Liga action.
The international break didn't treat Real Madrid too well, as talk regarding Cristiano Ronaldo's unhappiness with the club dominated airwaves.
With Ronaldo back in Spain, hopefully the situation can be cleared up as Madrid travel away to take on a dangerous Sevilla side.
While Madrid has won the last seven matchups against Sevilla, Sevilla remain one of La Liga's and Europe's most lethal teams.
With kickoff on at 6:00 p.m. ET Saturday, here are some things to look for during the clash.

Will Jose Mourinho Rotate His Players?
With a large contingent of Real Madrid players representing their country and another big clash against Manchester City coming up next Wednesday, Jose Mourinho may need to go deep into his bench to prevent fatigue from affecting his players over the next week.
Do not be surprised if regular starters such as Xabi Alonso and Mesut Ozil get the game off.
If Mourinho does give some of the starters the game off, this could be great opportunity for players like Kaka to show why they deserve more minutes.
Makeup of Madrid's Midfield
Jose Mourinho has long favored the use of the 4-2-3-1 formation with two deep holding midfielders.
However, with the acquisition of a versatile playmaker in Luka Modric, Mourinho has the ability to tinker with his formation
Since Modric is more of a complete central midfielder, we could see Madrid in a more attacking formation with only one holding midfielder.
Modric gives the Madrid midfield a myriad of options and it would be wise of Mourinho to test some of these out.
How Does Ronaldo Respond to the Talk?
Ronaldo's comment regarding his unhappiness at Madrid (h/t telegraph.co.uk) dominated the football world and his play on Sunday will be closely watched.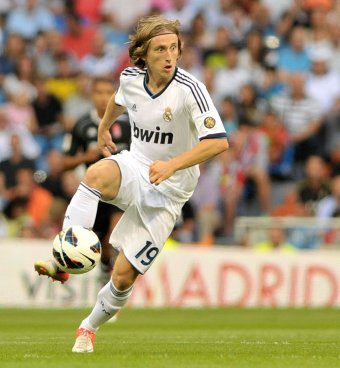 Gonzalo Arroyo Moreno/Getty Images
While there is no doubting Ronaldo's greatness as well as his value to Madrid, his performance on Saturday could have long-running ramifications.
The eyes of the world will be on him on Saturday and a big performance in a Real victory would go a long way in dispelling the rumors of his unhappiness with the team.
Madrid can hardly afford any more distractions so the quicker the Ronaldo issue is put to bed, the better it is for Madrid.
Can the Defense Play a Complete Game?
While there is no doubting the world-class talent and play of the Madrid back line, they do have the propensity to have mental lapses.
Both Sergio Ramos and Pepe are among the best in the world at their positions but at least once a game they have a mental blank and Madrid concedes a goal.
This has happened twice in La Liga already, with a draw to Valencia and a loss to Getafe.
While the defensive effort against Granada was encouraging, Sevilla is a much better opponent and much more potent in attack.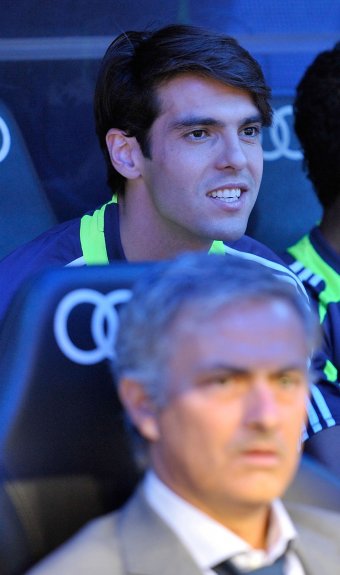 Gonzalo Arroyo Moreno/Getty Images
If Madrid are to succeed in a hostile environment such as the
Estadio
Ramón Sá
nchez
Pizju
án stadium, they can't afford any defensive breakdowns.
Who Starts Up Front?
The age-old question in relation to Gonzalo Higuain and Karim Benzema is who will start any given game?
With Higuain of to a good start and Benzema, Mourinho's preferred option for Euro clashes, Higuain figures to get the start.
Most likely whoever starts this game will be on the bench for the Manchester City game.
Predicted Score
Real Madrid 4 - Sevilla 1