It was the statement that was heard around the football world—subsequently dominating the airwaves over the past week.
Cristiano Ronaldo's admission that the he was "sad" triggered an unrelenting amount of analysis and chatter about the origins of his sadness.
While he made it clear that it was a professional reason involving Real Madrid, it hasn't stopped media outlets from linking it to Ronaldo's disappointment of losing the European Player of the Year award to Andres Iniesta or his pay check.
With Ronaldo away on international duty with Portugal a true insight into his sadness has not yet been revealed.
However, with Ronaldo returning to Madrid as Real prepare for their clash against Sevilla on September 15, all eyes will be on him over the next few days.
With a Champions League clash against English champion Manchester City just a few days after the Sevilla game, Madrid can scarcely afford distractions such as this—especially to their best player.
While Ronaldo may deflect or ignore the noise, the spotlight on him will shine even more brightly than usual and his every move or comment will be scrutinized.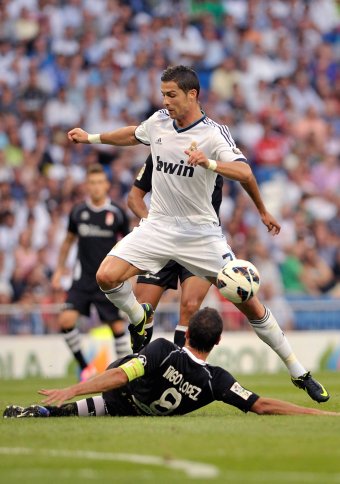 Gonzalo Arroyo Moreno/Getty Images
Personally, I believe this whole story of Ronaldo's sadness has been a case of the media over-blowing a simple comment, but it has everyone talking and looking at Ronaldo right now.
With the added pressure of the expected media blitz to go along with two crucial games, this week could end up being a pivotal week in Ronaldo's Real Madrid career.
From my point of view this week could go in several directions for Real and Ronaldo.
Ronaldo Could Dispel His Comments
Without a doubt what Florentino Perez and the Real Madrid front office would prefer, is if Ronaldo were to clarify or dispel his comments regarding his sadness.
Ronaldo made it clear it was a professional issue and not about, so it's hard to see where his feelings are coming from. Madrid obviously value him very much, as they shattered the world record transfer to obtain him and then built the current team around his strengths.
Despite a slow start this season, Madrid just came of a record breaking La Liga season and defeated Barcelona in a thrilling Super Copa.
Having Ronaldo clarify his comments would lift a lot of attention away from the team as they enter an important week in the season.
Ronaldo Says Nothing and Madrid Win Their Next Two Games
Winning generally covers up a lot of things and perhaps part of the reason these comments were blown out of proportion was due to Madrid's slow start to the La Liga season.
A win away from home against a tough opponent in Sevilla would be a great step forward as Jose Mourinho's men try to build some momentum in La Liga.
Following that win with another against Manchester City would be even greater—given that City have now established themselves as one of the premier clubs in world football.
With a winning Madrid side, people will care less about the Ronaldo saga and hopefully we can all move on from it.
Ronaldo Says Nothing and Madrid Lose Their Next Two Games
The exact opposite of the scenario Real Madrid want.
A losing Madrid side will only fuel the rumors that Ronaldo wants out and the media circus which is already ridiculous could spiral out of control.
Throw in the added distractions to the other players on the team, and a situation like this could snowball out of control.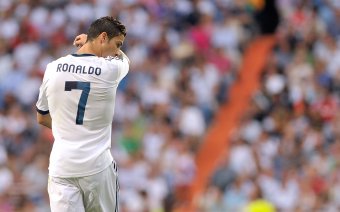 Gonzalo Arroyo Moreno/Getty Images
All things considered, there will be a lot of attention on Ronaldo this following week and how he responds is extremely important.
Hopefully he goes out there and shows why he is one of the two best footballers in the world while clarifying his comments.
Ronaldo is without a doubt the most important player for Real Madrid and should the media attention negatively affect his play, there could be serious ramifications for Madrid and Ronaldo.
As ex-Barcelona president Joan Laporta said "Everyone is going over the top on him (Ronaldo)…He said something without realising the impact it would make."
The pressure is firmly on Ronaldo this week, let's see how he responds.