5 Positives That Joe Saunders Brings to Baltimore Orioles Down the Stretch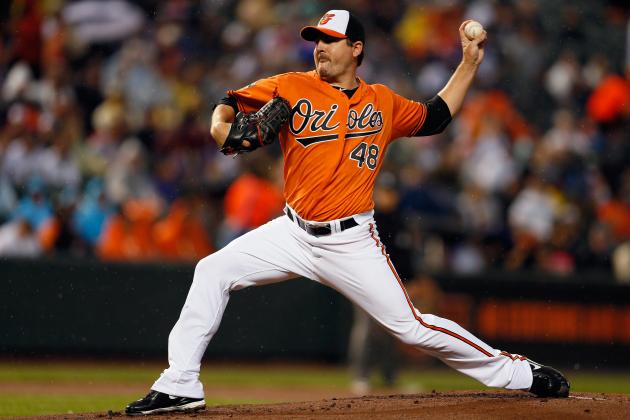 Rob Carr/Getty Images

Pretty much everyone who follows baseball knows of the revolving door called the Baltimore Orioles' starting rotation.
The only consistency the Orioles have had in their rotation this season has been players coming and going in constant flux. Other than rookie Wei-Yin Chen, no pitcher who was in the rotation on Opening Day is still there.
When the O's traded for veteran left-hander Joe Saunders, they were looking to reverse that trend, especially with playoff hopes in mind.
Never underestimate the effect a player like Saunders can have on your team. Here's why.
Begin Slideshow

»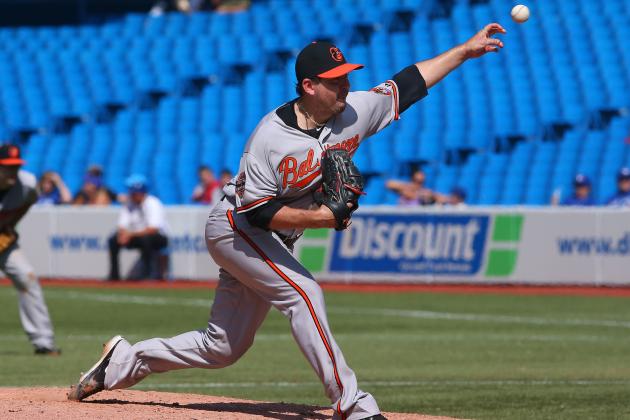 Tom Szczerbowski/Getty Images

I mentioned in the previous slide that Saunders is no ace. That's entirely true, but he knows his role, and he gets the job done.
Saunders is the kind of pitcher who will, more times than not, keep his team in the game. Sure, he can give up three, maybe four runs over six-plus innings pretty consistently, but he often limits the damage to a reasonable amount, and his team knows how much they need in order to win.
That can do wonders for a team's psyche, especially a team like Baltimore, who has just about the most inconsistent day-to-day starting pitching performances in baseball.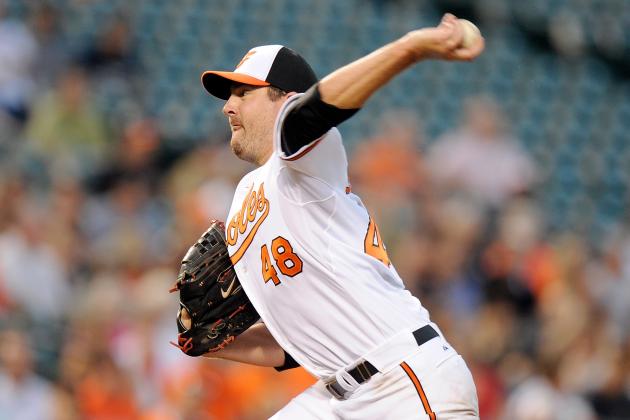 Greg Fiume/Getty Images

The Orioles, as a team, are young.
Saunders has been around the block a few times, and knows what it's all about.
That can be crucial to a young team vying for the playoffs for the first time in 15 years. Some of them may not know how to handle themselves, or the pressure could be too much for them.
As a veteran, Saunders can provide a calming presence to his young teammates, and for his fellow pitchers, a mentor of sorts.
Veteran players are key to successful postseason runs.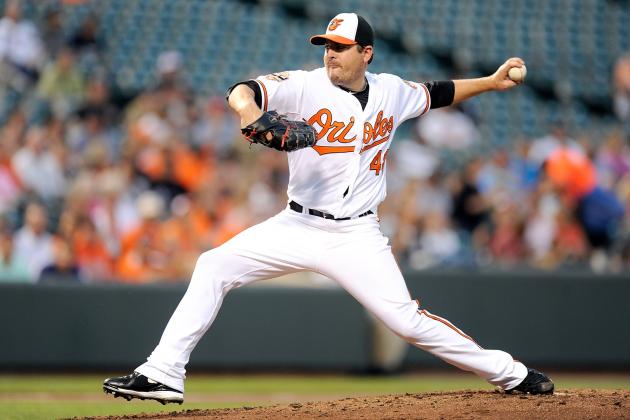 Greg Fiume/Getty Images

As mentioned in the last slide, a young team looking to make the playoffs for the first time in their careers can be a stressful situation, especially when few on the roster have postseason experience.
That's something that Saunders brings to the team. The lefty has pitched in the postseason for both the Los Angeles Angels of Anaheim and the Arizona Diamondbacks.
While his postseason numbers aren't spectacular (0-1, 6.00 ERA covering four starts), the simple fact that he's been there can help calm the team down a bit.
Having an experienced veteran like Saunders is key, because he can help keep the rest of the young players relaxed and focused.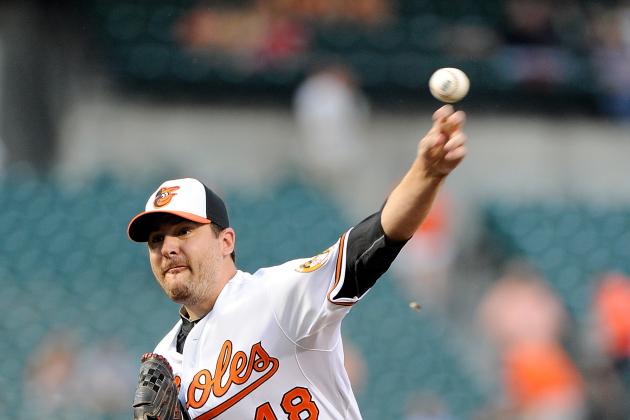 Greg Fiume/Getty Images

With a career record of 77-63 and an ERA of 4.17, Saunders is easily a pitcher any team would love to have in the middle of their rotation.
The demand for left-handed pitchers in also a plus.
Saunders wins games and limits the opposition reasonably. He's a solid pitcher any way you look at it.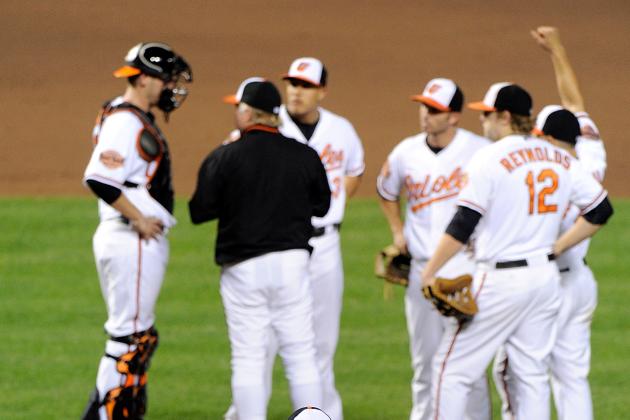 Greg Fiume/Getty Images

Since the Orioles don't have a true ace or a wicked one-two punch atop their rotation, the best thing they can do right now is to try and fill up their roster with the most consistent pitchers they have in their organization.
In bringing Saunders aboard, the O's only stick to that theory and add to it.
Thickening and shoring up the rotation can be crucial to this Orioles team, as their pitching down the stretch is going to be the deciding factor in whether or not the team can reach the playoffs.
Saunders, along with the rest of the starting rotation, can contribute to that in a big way and help make the Baltimore Orioles one of baseball's best teams once again.