Jay's Top 10 NFL Mock Draft, Ver. 2.0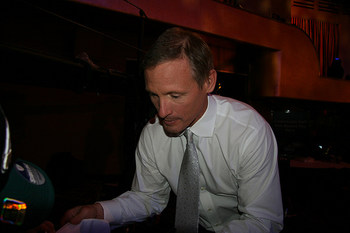 So I had already done a mock draft, and more people agreed with me than I expected. But there were still a few stragglers who refuse to believe what I have said.
Those poor lost souls will now be enlightened, with the power of the most eloquent literary skills at my disposal, and if you do not believe the word of Jason Simmons regarding the draft, then there is no hope for you...
1. Detroit Lions: Aaron Curry, LB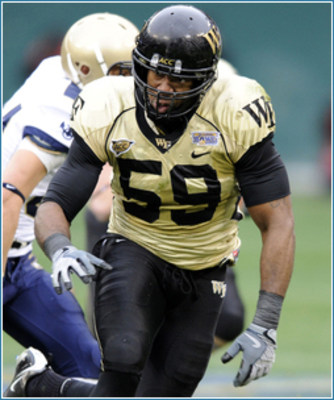 Matt Stafford is still not a number one spot caliber player. Mike Mayock thinks so too, and what he says is law...
2. St. Louis Rams: Jason Smith, OL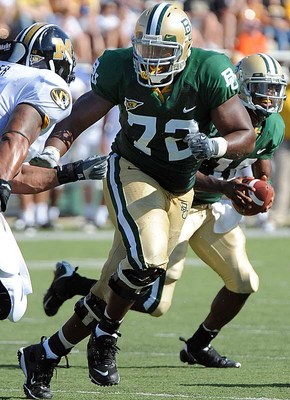 St. Louis needs to build that team from inside-out. And Jason Smith is the perfect fit to that role
3. Kansas City Chiefs: Eugene Monroe, OL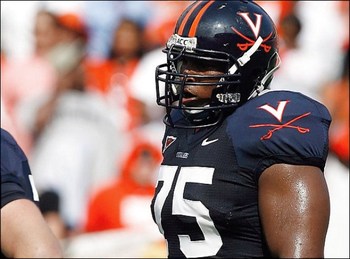 KC will need an O-linemen to protect the newly acquired Matt Cassel, and someone who can help Larry Johnson break loose in '09.
4. Seattle Seahawks: B.J. Raji, DT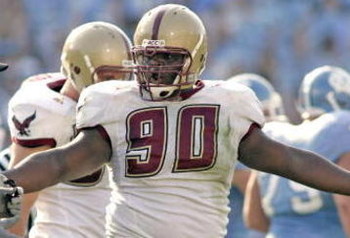 Since the seahawks got T.J. Whosyourmama out of free agency, they will not be taking Crabtree at four, instead they will get an Albert Haynesworth type player to plug the middle of that line.
5. Cleveland Browns: Everette Brown, DE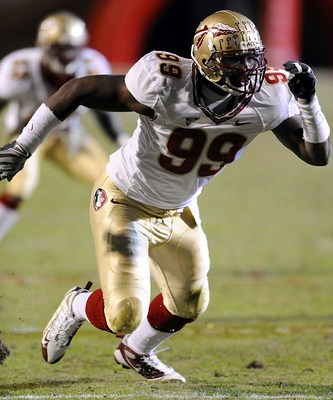 Everette is the best defensive player at this point. The Browns don't need much help offensively, so they'll take him at five.
6. Cinncinnati Bengals: Brian Orakpo, DE/OLB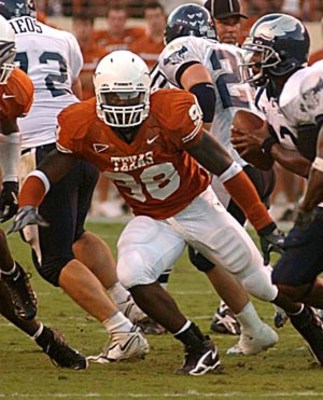 The third D-lineman taken in a row, yet again, another team ( even though they lost T.J.) who doesn't need too much help on offense. So they'll take the best defensive player on the board.
7. Oakland Raiders: Michael Crabtree, WR
I know Al Davis was frothing at the mouth when he heard T.J. was going to Seattle. The nation will not pass up a player of his caliber. 231 catches in two years... yeah....
8. Jacksonville Jaguars: Jeremy Maclin, WR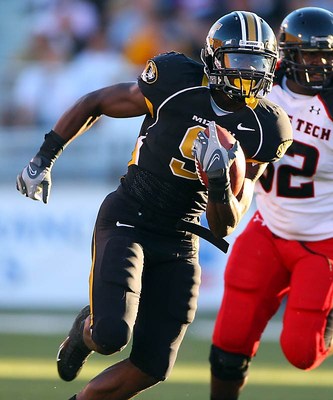 Jacksonville has an unstoppable run game with or without Fred. They have monsters on their defense. The only thing they lack is a No. 1 receiver.
9. Green Bay Packers: Andre Smith, OL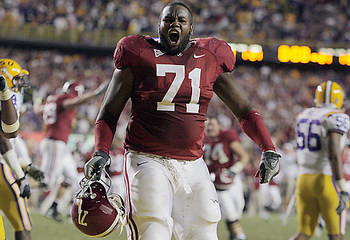 "They forgot about Dre". Andre Smith is too good of a player to let out of the top 10. Even if he missed the combine, he is still heavily talented.
10. San Francisco 49ers: Matthew Stafford, QB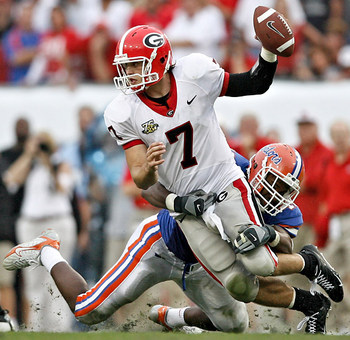 Matt did the good ol' QB slide. but let's face it, the 49ers need a QB. Stafford isn't a top ten player, but their needs at QB are too great. Matt is a good system QB, and he would fit into theirs nicely.
Please comment on my draft!!!
I want to debate with any haters...
Keep Reading