WWE: Does John Cena Need to Turn Heel to Boost His Career?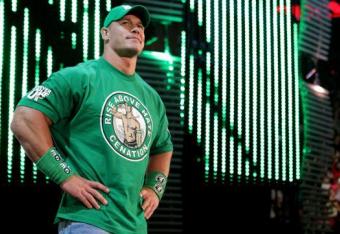 John Cena at WWE Monday Night Raw. Photo credit: WWE.com

John Cena is WWE's biggest star at the current moment. Cena's character works well as the face of the company when it comes to attracting its TV-PG audience. He may not be on the same level as Hulk Hogan was back in the 1980's but Cena is enjoying tremendous success inside the ring.
However, his character is beginning to fade, as fans all over arenas are giving Cena a chorus of cheers and boos. WWE slotting Cena in most main events on its flagship show, Monday Night Raw, has also become tiring to watch. Although his most recent promo on the Monday, Sept. 10 edition of Raw with CM Punk was one of his best works on the microphone, Cena is certainly a candidate who can draw even larger as a heel.
The one major issue with turning Cena a heel is his relationship with the younger audience. WWE, who continues to produce a family friendly product, would be taking a big risk turning Cena heel.
Despite the risk at hand, a Cena heel turn could help bring new attention to WWE's current television product. However, the time is not right for Cena to turn. With Punk as the biggest heel in the WWE, a Cena character change would not make any sense. If the WWE were to do this, it would have to be at the perfect time. A time to turn Cena heel would be at WWE WrestleMania in 2013.
The storyline for Cena's heel turn would be simple to perform for the WWE and must provide a strong reason why his character switched sides.
On the 1,000th edition of Raw a few weeks ago, The Rock announced in a promo that whoever the WWE champion is at the Royal Rumble will go on to face him. Since then, Punk has successfully kept his WWE Championship belt. With just a few months to go, WWE should keep the title on Punk and face The Rock at the Royal Rumble for the title.
If The Rock comes away with the victory, this could set a rematch with Cena for the title. At WrestleMania, a Cena heel turn would be what is needed to truly elevate his career to a whole new level.
Although it seems like a plan WWE may consider, the company must be extremely cautious on taking Cena to another level. WWE currently has a product that Cena fits in perfectly as the face of the company. If the product remains the same, Cena turning heel would cause all sorts of issues for the WWE.
A Cena heel character would be what is needed to revive a tiring act. The biggest question that remains is whether the WWE is willing to make that happen.
This article is
What is the duplicate article?
Why is this article offensive?
Where is this article plagiarized from?
Why is this article poorly edited?