Arkansas State vs. Nebraska: Complete Game Preview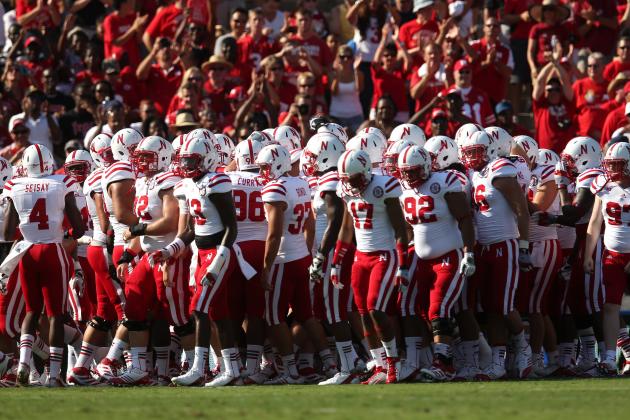 Stephen Dunn/Getty Images

Who: Arkansas State at Nebraska
When: Saturday, 11 a.m. CST
Where: Lincoln, NE
Stadium: Memorial Stadium (FieldTurf, 81,091)
TV: ESPN2 national (Beth Mowins, play-by-play; Joey Galloway, color; Lewis Johnson, sidelines)
Radio: Husker Sports Network (Greg Sharpe, play-by-play; Matt Davison, color; Lane Grindle, sidelines)
Internet Stream: Huskers.com
Satellite Radio: Sirius channel 138, XM channel 203
Begin Slideshow

»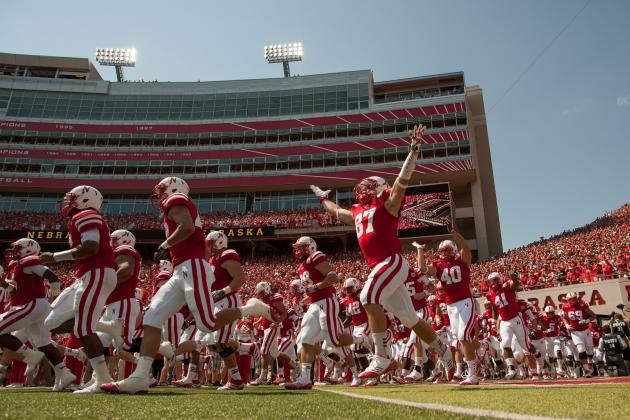 Eric Francis/Getty Images

Most recent depth chart for UCLA game, based on information on HuskerMax.com
Offense
QB: Taylor Martinez, Ron Kellogg III OR Tommy Armstrong OR Brion Carnes
IB: Rex Burkhead, Ameer Abdullah, Braylon Heard, Imani Cross
FB: Mike Marrow, C.J. Zimmerer, Graham Stoddard, Andy Janovich
LT: Brent Qvale, Brandon Thompson
LG: Seung Hoon Choi, Cole Pensick, Jake Cotton
C: Justin Jackson, Cole Pensick, Mark Pelini
RG: Spencer Long, Brodrick Nickens, Ryne Reeves
RT: Jeremiah Sirles, Andrew Rodriguez
TE: Ben Cotton OR Kyler Reed, Jake Long OR Conor McDermott
WR X: Kenny Bell, Tyler Wullenwaber
WR Z: Quincy Enunwa, Taariq Allen, Steven Osborne
WR A: Jamal Turner, Tyler Evans
Defense
DE: Jason Ankrah, Joseph Carter
DT: Chase Rome OR Thaddeus Randle
DT: Baker Steinkuhler, Kevin Williams
DE: Cameron Meredith, Eric Martin, Avery Moss
BUCK LB: Sean Fisher, Alonzo Whaley OR Max Pirman
MIKE LB: Will Compton, Trevor Roach, Michael Rose
WILL LB: Alonzo Whaley, David Santon, Zaire Anderson
LCB: Andrew Green, Antonio Bell, Daniel Davie
S: P.J. Smith, Harvey Jackson, Corey Cooper
S: Daimion Stafford, Courtney Osborne, Justin Blatchford
RCB: Josh Mitchell, Stanley Jean-Baptiste, Ciante Evans
Special Teams
PK: Brett Maher, Mauro Bondi
P: Brett Maher, Mauro Bondi
LS: P.J. Mangieri, Joseph Rotherham
KO: Brett Maher, Mauro Bondi
HOLD: Jase Dean
KOR: Ameer Abdullah, Kenny Bell, Jamal Turner, Braylon Heard
PR: Ameer Abdullah, Jamal Turner, Rex Burkhead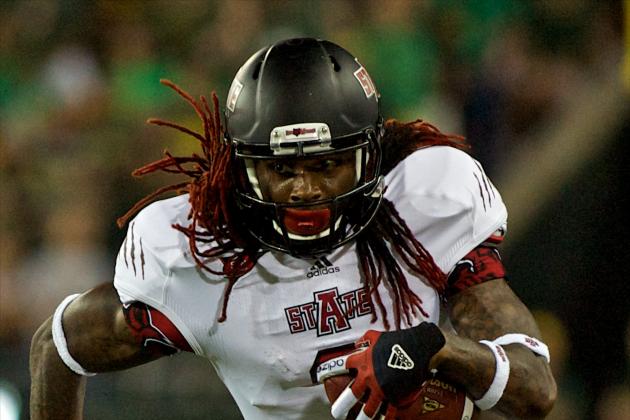 Craig Mitchelldyer/Getty Images

Most recent depth chart is preseason from HowlYes.com.
Offense
QB: Ryan Aplin, Phillip Butterfield OR Fredi Knighten
RB: David Oku, Frankie Jackson OR Sirgregory Thornton
LT: Aaron Williams, Kevin Galdino
LG: Steven Haunga, Tyler Greve
C: Eric Allen, Bryce Giddens
RG: Cliff Mitchell, Alan Wright
RT: Zack McKnight, Steven Stevens
WR: Josh Jarboe, Derek Keaton
WR: Taylor Stockemer, J.D. McKissic
WR: Carlos McCants OR Allen Muse
TE/HB: Anthony Kincy OR Andre Smith OR Darrion Griswold OR Keeny Raines
Defense
DE: Tim Starson, Darius Dunaway
DT: Amos Draper, Ronnell Wright
DT: Ryan Carrethers, Dexter Blackmon
DE: Shervarius Jackson, Chris Stone
WOLF LB: Nick Nelms, Eddie Porter
MIKE LB: Nathan Herrold, Qushaun Lee
STING LB: Don Jones, Kyle Coleman
CB: Chaz Scales, Jonathan Victorian OR Terrious Triplett
FS: Sterling Young, Cole Lorigan
SS: Chris Humes OR Tausean Holmes
CB: Andrew Tryon, Artez Brown OR Rocky Hayes
Special Teams
PK: Brian Davis, Luke Ferguson
KO: Luke Ferguson, Ryan Wilbourn
P: Neely Sullivant, Ryan Wilbourn
KR: David Oku, Rocky Hayes
H: Neely Sullivant, Ryan Wilbourn
LS: Cade Oliver, Zach Davis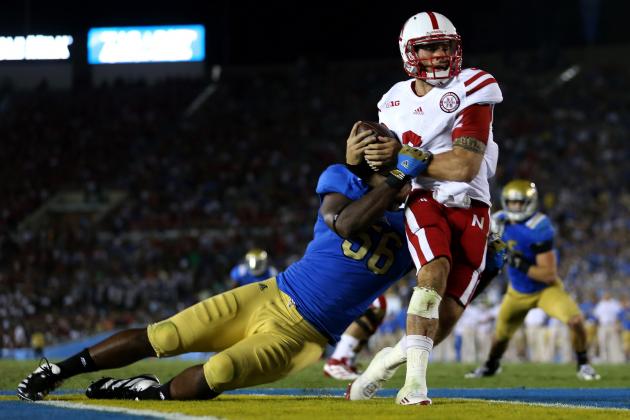 Stephen Dunn/Getty Images

Nebraska lost to UCLA, 36-30, in a game where the Blackshirts surrendered 653 yards to the UCLA offense. The game was tied 27-27 at halftime and looked to be a track meet that would be won by the team with possession at the end of the game.
But both defenses improved in the second half. Poor field position plagued Nebraska, and a UCLA safety in the fourth quarter proved to be the turning point. Nebraska scored near the end of the game to keep things close, but UCLA recovered the ensuing onside kick to seal the win.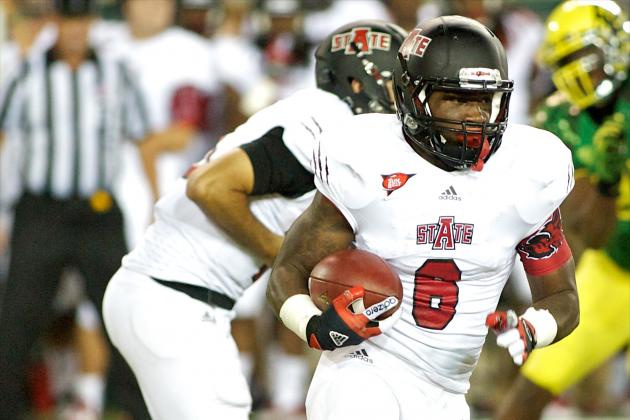 Craig Mitchelldyer/Getty Images

Arkansas State came home and beat Memphis, 33-28. Quarterback Ryan Aplin threw for over 300 yards, but the Red Wolves trailed 21-17 at the half.
Memphis scored twice on special-teams plays, once by recovering a blocked punt in the end zone and again by recovering a muffed punt in the end zone. David Oku scored on a one-yard touchdown run with 6:31 left in the game to give Arkansas State its first lead, which it never relinquished.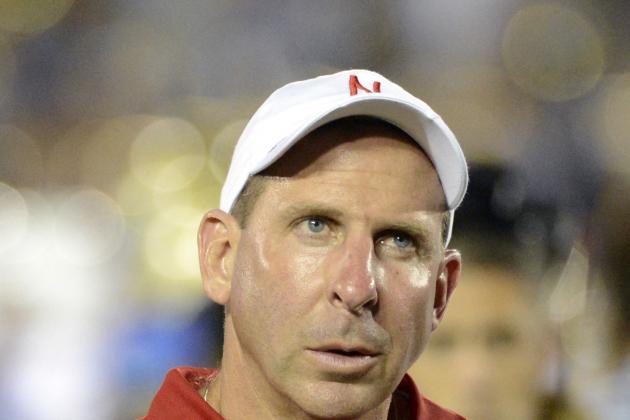 Richard Mackson-US PRESSWIRE

Nebraska hopes this game will be a get-well game after a shocking defensive showing against UCLA. Arkansas State plays a similar style of offense, and quarterback Ryan Aplin has enough mobility and size to provide a similar test to the Blackshirts. Another poor showing defensively, win or lose, could affect the confidence of the squad for the rest of the season.
For Arkansas State, the game really is a no-lose proposition. The Red Wolves will get a paycheck for filling Nebraska's home schedule, will get an opportunity for a program-defining upset and will go about business as usual if Nebraska wins comfortably.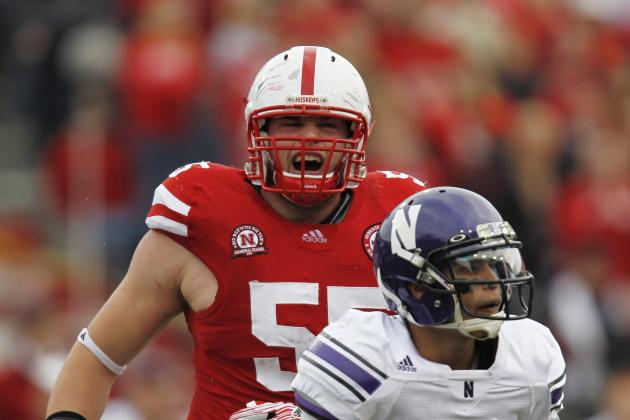 Bruce Thorson-US PRESSWIRE

Baker Steinkuhler. Much of Nebraska's struggles against UCLA came from the defensive line's inability to get pressure on quarterback Brett Hundley without a blitz.
Steinkuhler is the best talent and unquestioned leader of the defensive line, so it will be up to him and his teammates to improve their performance and provide the penetration and pressure needed from Nebraska's front four.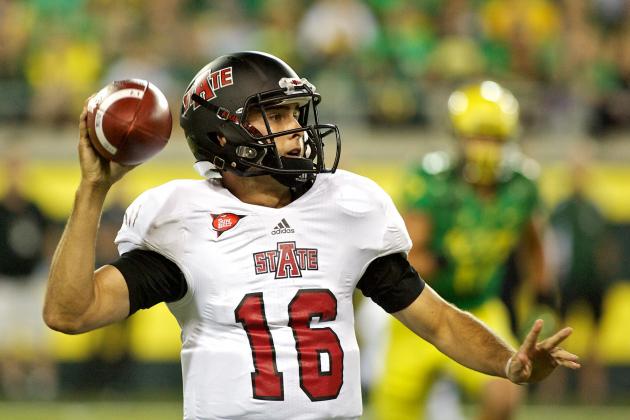 Craig Mitchelldyer/Getty Images

Ryan Aplin. Arkansas State is coached by Gus Malzahn, who was Auburn's offensive coordinator when the Tigers won the BCS title.
Malzahn had a fellow named Cam Newton running his offense. Aplin, while not an athlete of Newton's caliber, is the same type of player and will be running a similar offense to the one that gave Nebraska fits against UCLA.
With the struggles of the Red Wolves defense, it will be up to Aplin to keep his offense on the field and score to keep up with Nebraska's offense.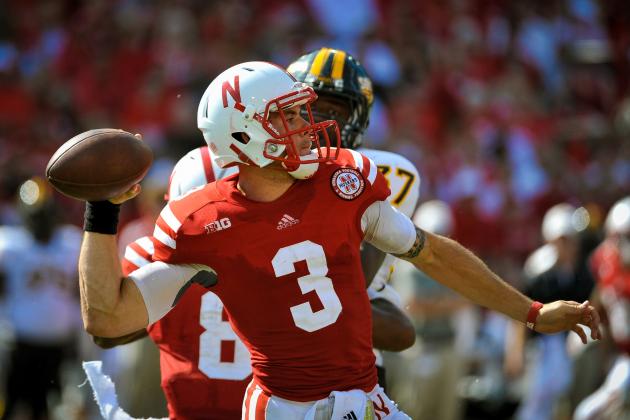 Eric Francis/Getty Images

…the offense can stay on track. Yes, Nebraska's defense will be under a microscope against Arkansas State after the UCLA performance.
But, ultimately, it will be up to Nebraska's offense to show that the performance against Southern Miss was no fluke. If Nebraska's offense is able to stay on the field and score, that should buy Nebraska's defense enough time to re-assert itself in the coming weeks.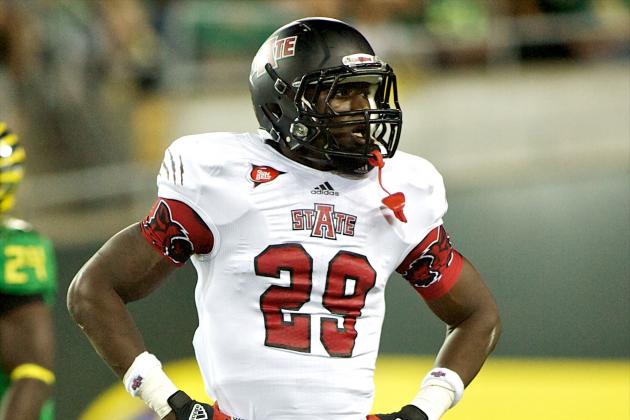 Craig Mitchelldyer/Getty Images

…Nebraska turns the ball over. It is likely that Arkansas State will have some success moving the ball on Nebraska and may put enough points on the board to make Nebraska fans uncomfortable.
But Arkansas State is ranked 96th nationally in total defense and 117th in scoring defense. It is unlikely that the Red Wolves will be able to score enough to keep up with Nebraska, unless Nebraska gives away possessions and field position through turnovers.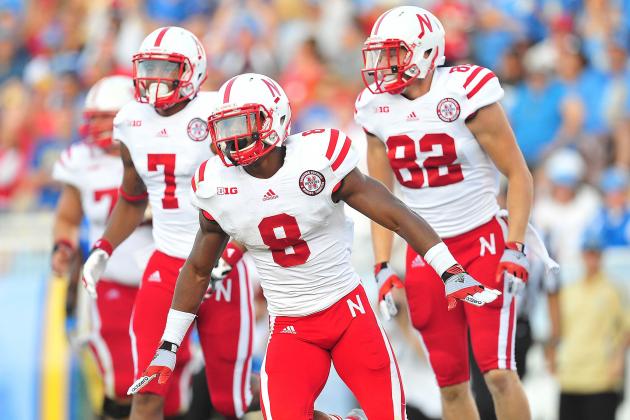 Gary A. Vasquez-US PRESSWIRE

The Red Wolves have shown the ability to score, putting up 34 points on the Oregon Ducks in Eugene. But their struggles defensively should mean that, absent Nebraska giving a huge helping hand in the form of turnovers, NU should end up with a win. A 23-point spread seems a bad investment, however, given the defensive performance against a similar style of offense.
Nebraska 52, Arkansas State 38
If you would like to contact Patrick directly to schedule an interview, ask a question or to get his recipe for a killer peach cobbler, send an email to patrickrunge@gmail.com. (DISCLAIMER: Peach cobbler recipe might not be all that killer.)
Or you could always...Follow @patrickrunge.