UFC 154: Patrick Cote vs. Alessio Sakara Head-to-Toe Breakdown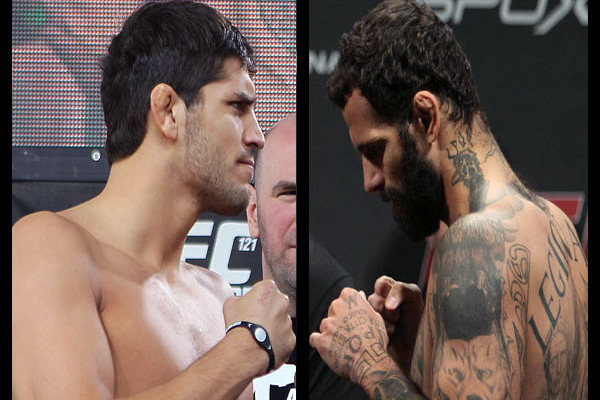 cagewall.com
UFC 154 brings an anticipated striker's affair, as Italian boxer Alessio Sakara takes on tough-as-nails Patrick Cote of Canada.
Both men are skilled strikers with a knack for exciting fights. Both are always looking for the knockout, which in turn gets fans amped to watch their fights.
Here is a head-to-toe breakdown of the "The Predator" and "Legionarius."
Begin Slideshow

»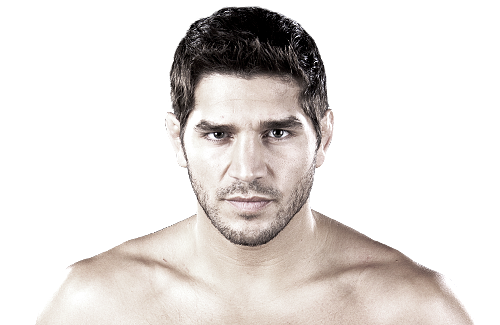 ufc.com
As stated in the intro, both of these men are strikers by trade and will look to use that in this fight.
Alessio Sakara comes from a professional boxing background. He was 8-1 as a boxer, knocking out six in that time.
As a mixed martial artist, Sakara is 15-9 (1 NC). In that time, he has knocked out nine, including UFC knockouts of James Irvin, Joe Vedepo, James Lee and Victor Valimaki.
Patrick Cote is 17-8, knocking out eight in the process. This includes Knockout of the Night performances against Kendall Grove and Drew McFedries.
What it really comes down to is striking defense. Patrick Cote has one of the best chins in MMA, having never been knocked out. Alessio Sakara's chin has looked to be worn as of late and has been knocked out in four of his UFC bouts.
Therefore, "The Predator" earns the slight nod.
Edge: Cote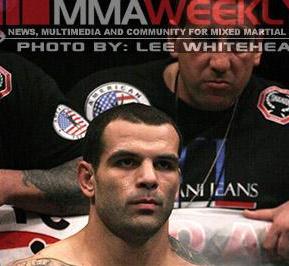 MMAweekly
Neither man is a good wrestler, that much is certain.
Alessio Sakara has somewhat weak takedown defense and is definitely not known for his offensive takedowns. Cote has decent takedown defense and improving takedowns, but is still not elite.
This category cannot be solved.
Edge: Push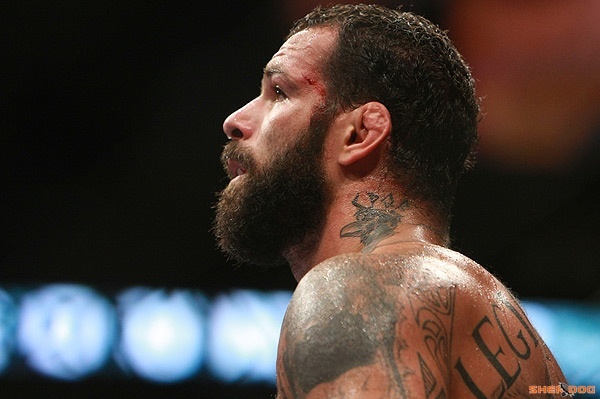 sherdog.com
Again, neither man relies much on their ground games. However, there are some differences here.
Alessio Sakara is a black belt in Brazilian jiu-jitsu. Despite this, he only owns two submission wins to his two submission losses. The thing is, he has not submitted an opponent since 2002, which was the beginning of his MMA career.
Patrick Cote has been working hard to improve his jiu-jitsu game. Recently upgraded to a brown belt in Brazilian jiu-jitsu, Cote has three submission wins and losses in his career. He hasn't won by submission in about five years, but was submitted by Alan Belcher in 2010.
I don't expect this part of the game to be a factor, but if it is, I can't distinguish who would have the advantage, even with belt ranks considered.
Edge: Push
heavy.com
The first intangible is home-field advantage. UFC 154 takes place in Montreal, home to Patrick Cote. Cote will have the benefit of a majority of the fans on his side, which will likely fuel his energy.
Another thing to be considered, as stated earlier, is chin. Sakara's chin is somewhat questionable, while Cote owns one of the best in MMA. With all sorts of power strikes being exchanged, the man that can take the most damage may be the best suited to win.
Lastly, both men are likely fighting for their jobs. Cote just returned from being cut, but lost to Cung Le. Sakara is on a two-fight losing streak against the likes of Chris Weidman and Brian Stann. With both men's backs against the wall, both will come out on a mission.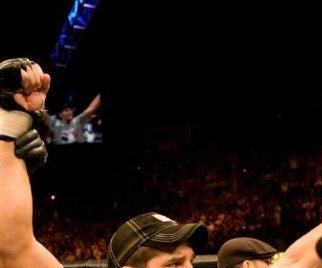 mmafrenzy.com
This is a fight you are not going to want to miss. Patrick Cote and Alessio Sakara are both gamers and will come out swinging from bell to bell.
I expect this to be a kickboxing match, unless someone gets uncomfortable and shoots for a takedown.
I can see Cote being aggressive, given the toughness of his chin. He will throw a bevy of punches that will hurt Sakara.
Sakara will go into survival mode, but it will be to no avail. Cote will hurt him more and earn a referee stoppage for the win.
Prediction: Cote def. Sakara via knockout