15 NFL Players Who Came Back Hungrier Than Last Year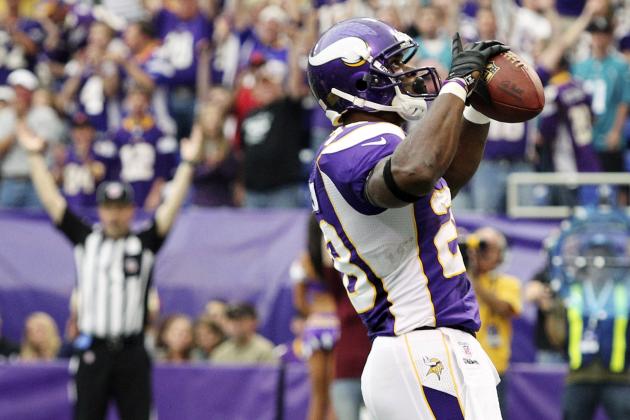 Image via oregonherald.com
Anytime I turn on my television, football is on. On the weekends, it is a mix between ESPN, FOX, CBS, NBC, and The Red Zone Channel. I constantly flip back and forth between games, yelling at the screen while my fantasy players drop a wide open touchdown, thank you Stevie Johnson.
But this isn't about me and my apparent obsession with the NFL. This is about the players that feel the same way about a sport that has more fans than Justin Bieber's Twitter account times forty three.
I am talking about those players that didn't finish last season the way they planned. The players that couldn't overcome knee problems or the teams that couldn't live up to the hype. This is a list of the players that are hungry to shake off last season.
These are the guys in the NFL that are hungrier than a fat guy at a cake convention and are ready to prove to you and themselves that last year was a fluke and this is the year. Enjoy.
Begin Slideshow

»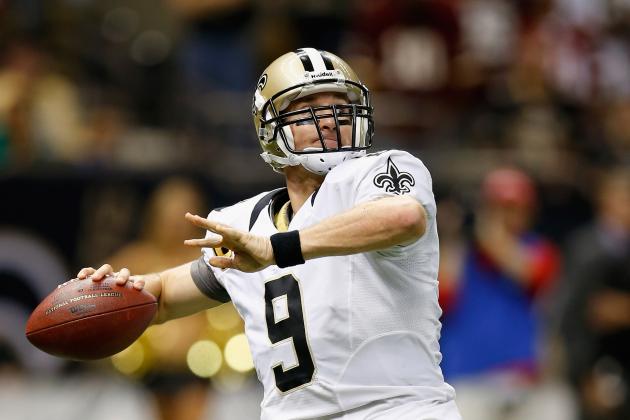 Chris Graythen/Getty Images

So maybe this isn't an NFL player but this team is full of guys ready to prove that suspending their head coach is the worse thing you could have done. That was mistake number one.
After their shocking 0-4 start, I almost doubted this newfound mantra the fans down in New Orleans have captured. It is an us against the world mentality that the team has embraced. They didn't look too impressive in the first four weeks but it is a long season.
Now it might sound crazy but would you want to go up against a team that was within arm's length of the NFC Championship game last season and has had to deal with more offseason issues than Pacman Jones?
Me neither.
Ezra Shaw/Getty Images

There are only a few times a year when we feel sorry for a kicker. Last season when Nate Kaeding tore his ACL on the opening kickoff of the first game of the season was one of those times.
Now I know what you are thinking, "but he's a kicker!" I get that. But this man is a career 86.5% FG kicker, he is as close to automatic as they come.
If he wasn't hungry and didn't care to come back for the opener, all he had to do was retire and play golf the rest of his life. But he didn't. He worked hard and bounced back so he could kick just as hard and just as accurate as before.
Bob Levey/Getty Images

Reggie Bush is finally in a spot that he can play his style. He will get all the carries and all the receptions in Miami. He proved it in 2011 with his first 1,000 yard rushing season as well as another 43 catches. This man can play football and I wonder when we all forgot that.
Sure, he has only played a full season once in his career but that shouldn't make you hate the man. He has injury problems, everyone does these days.
But if anyone is hungrier and more ready to prove that he can consistently be the main guy in the Miami backfield, it is Reggie.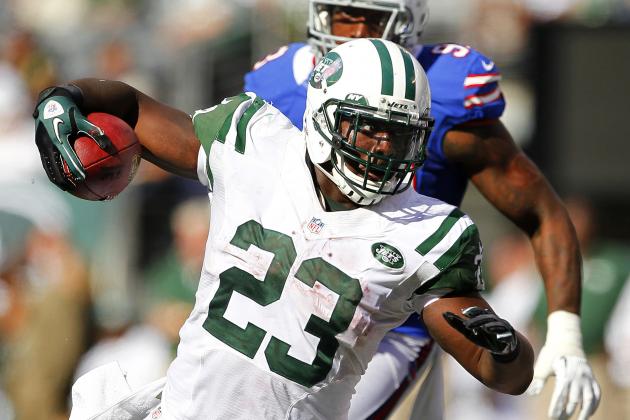 Rich Schultz/Getty Images

How long have we waited to see Shonn Greene perform? Two years? Three?
Last season he finally proved to the New York Jets that he is a true starting NFL RB. It took him three years but he finally eclipsed the 1,000 rushing yard plateau and added six touchdowns as well.
He has to be hungry if he wants to win in New York. Besides, this is it for him. This is the final year of his contract. This is the time to prove you are worth something in the league. This is the time to earn his money. There is no future if he doesn't bring it this season.
Too bad he plays for the New York Jets.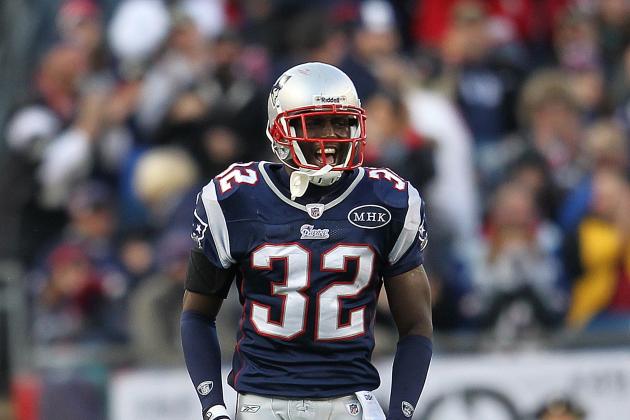 Jim Rogash/Getty Images

Get it done son. That has to be the only thing that is going through Devin McCourty's brain all season long. No music, movies, or conversations. Just the thoughts of playing to his potential.
Two years ago, Devin came into the league and ripped it up with seven picks. But in 2011, he only managed a measly two interceptions and not much of anything else. He was also part of the second worse passing defense in the NFL.
If he wasn't hungry before the 2012 season, he might want to get hungry fast.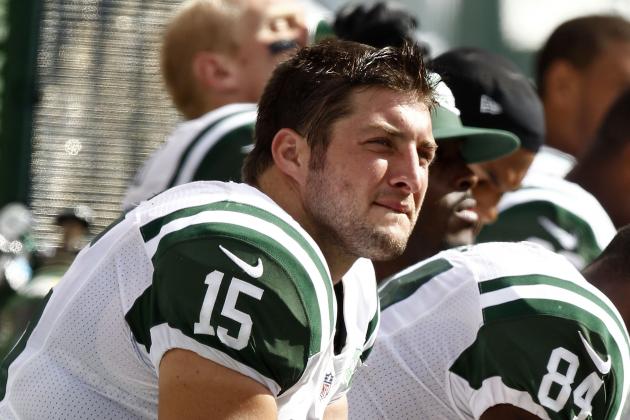 Jeff Zelevansky/Getty Images

Come on now. You didn't honestly expect a list of players hungrier than last season not to include the man the world either hates or loves, right?
Tim Tebow will forever have to prove himself worthy. He will always have to fight for his playing time and earn his stripes. Nothing will come easy to him.
Trust me, he is hungry to prove everyone wrong every time he steps onto the field.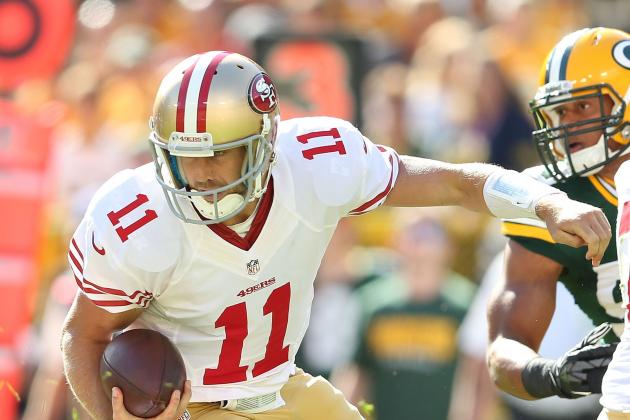 Andy Lyons/Getty Images

Picture yourself as an NFL QB for a moment. Pretend the entire world follows your every move on Twitter. Everything you do is blogged about, talked about, and debated about in the media. Imagine the San Francisco 49ers and all their history asking you to man the reigns and led them to the Super Bowl like the QB's of the 80's and 90's did.
Alex Smith has to handle this kind of pressure every time he steps onto that field. Just maybe not the Twitter issues.
If anyone, and I mean anyone, in the NFL is ready to shut up the critics, it is Alex Smith. The man has the tools in place now all he needs is the hunger to led them to the Championship and now has his 49ers on a roll.
Can you guess who has the highest passer rating in the NFL? Yep, Alex Smith.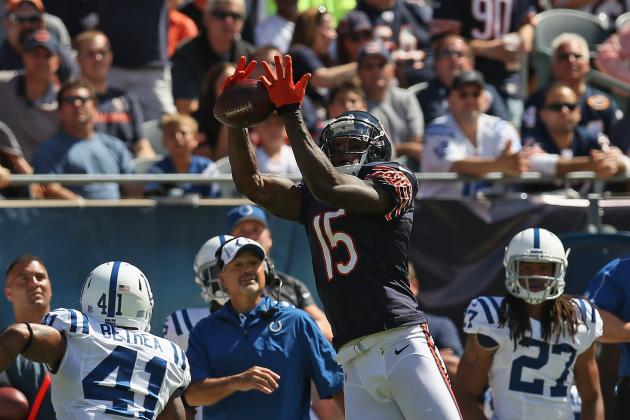 Jonathan Daniel/Getty Images

Playing in Miami wasn't the best thing to happen to Brandon Marshall even though he did put up some great numbers. The circus that surrounded the QB position wasn't fun either. All he ever wanted to do was be the best player in the league.
Now is his chance to prove it. He was rewarded with a trade to the Bears to play with his former Denver Bronco teammate and QB, Jay Cutler.
You want to prove that you are still one of the top five WR in the NFL? This would be one of those chances.
And although he started off slow, he has started to get it going recently.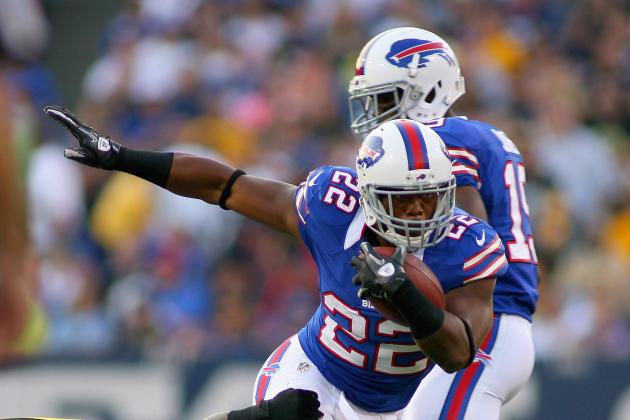 Rick Stewart/Getty Images

Before I even had time to write about how hungry and ready Fred Jackson was to grab the reigns and led the Buffalo Bills offense to a playoff game, he was back on the injury report.
Now that he has recovered and has been tossed back into a struggling Bills offense, maybe he can work his way back to the 2011 Fred Jackson that helped me win a fantasy football championship before his season ending injury.
Splitting carries and playing time with CJ Spiller isn't going to help his cause.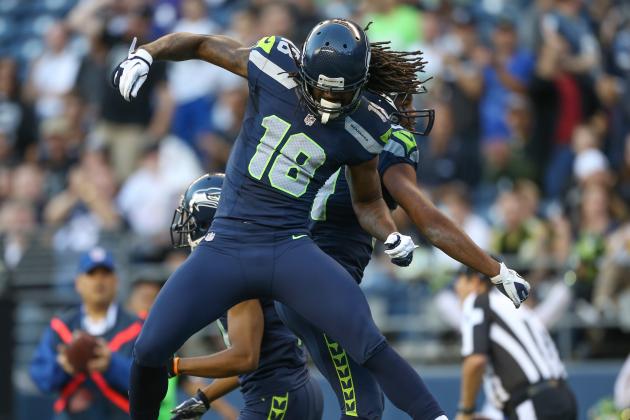 Otto Greule Jr/Getty Images

Sidney Rice was once a top five WR in the NFL. But then shoulder and hip injuries plagued him and eventually led to his signing with the Seattle Seahawks.
He knows the time to strike is now. He has to. Otherwise he will end up watching Monday Night Football from a Buffalo Wild Wings with his buddies and no one wants to see that.
By playing in the first game of the season, he proved that he is not only ready to prove everyone wrong but he is still as valuable an assets as any other WR in the NFL. But he has to continue to progress and eventually remind us all that he is one of the better wideouts in the NFL.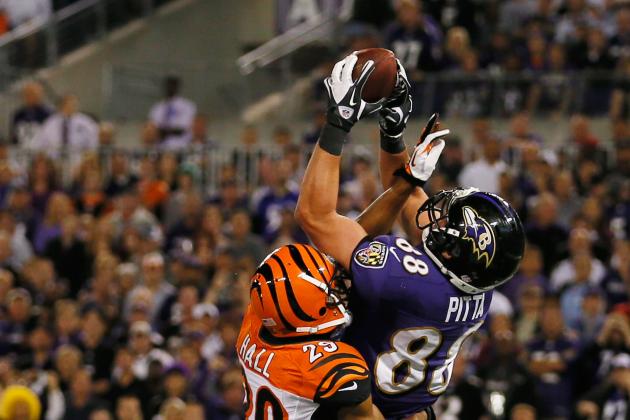 Rob Carr/Getty Images

Everyone outside of Cincinnati probably forgot about Leon Hall. They forgot that in week 10 of the 2011 NFL season he ruptured his Achilles tendon and missed the rest of the season. They forgot that he shouldn't be ready to start the 2012 season at 100%.
Everyone forgot. Everyone except Leon Hall. The man worked so hard to come back that he not only played the opening game but he was able to play all preseason long.
He is the definition of a hungry athlete looking to prove his worth to the rest of the world. This man is back and ready for some football.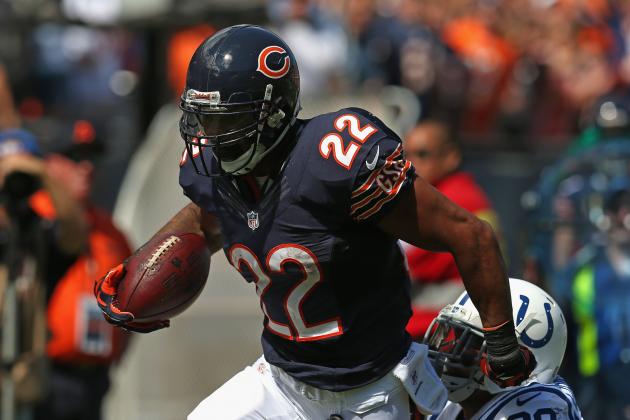 Jonathan Daniel/Getty Images

I love this guy. He works harder than almost any other RB in the NFL and, until a few weeks ago, he wasn't being paid for it.
Now that he has his contract, he can get back to playing football and carrying his Bears to the Super Bowl.
He is more than a hard working RB, he is a hungry, tough-nosed, hard hitting RB in Chicago. And those are the worse kind.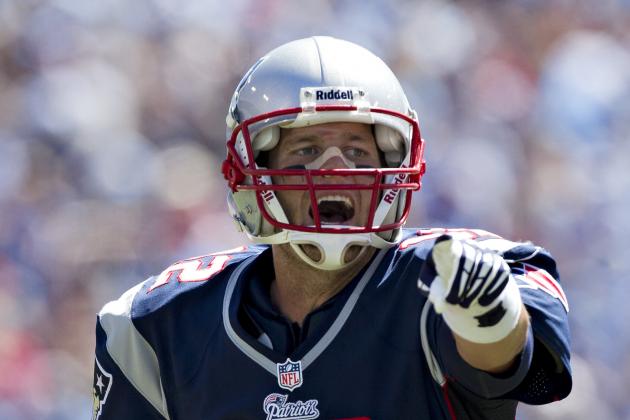 Wesley Hitt/Getty Images

It isn't fair to include a man that has won three Super Bowls, two NFL MVP awards, and has been named to the Pro Bowl seven times to a list of players hungry to prove themselves to the world. Is it?
Tom Brady knows he could have won Super Bowl XLVI. He knows it. And no one is tougher on Tom Brady than Tom Brady. So how does one bounce back from a disappointing performance in the Super Bowl?
By working even harder to prove that last season was a fluke. I would hate to play the Tom Brady and the Patriots this season.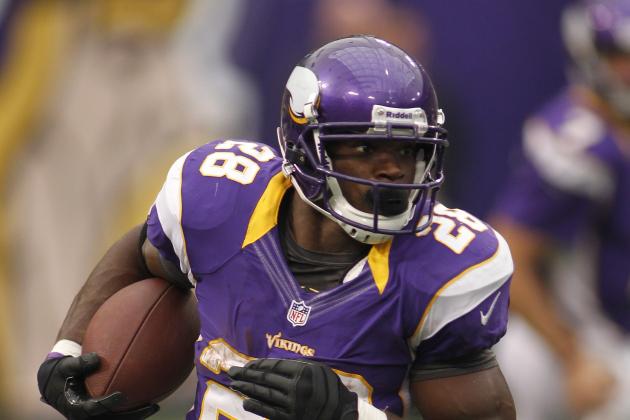 Andy King/Getty Images

Last season, Adrian Peterson tore both his MCL and his ACL during the Vikings victory over the Washington Redskins. That was on December 24th.
Just nine months later, he was questionable to return for the home opener against the Jacksonville Jaguars. He played and proved to everyone that he is ready to shake off a bad ending to 2011 with a great 2012.
Playing in the NFL just nine months after having knee surgery not only makes him hungry, it makes him one of the hardest working men in the business.
And so far in 2012, he is already amassed 420 yards rushing and is in the top ten in the NFL.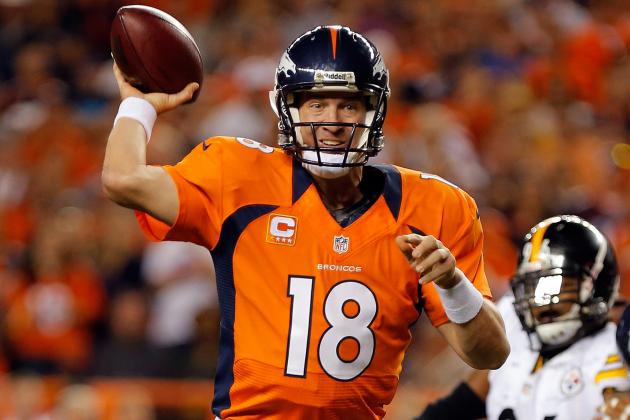 Doug Pensinger/Getty Images

There is not a single player in the NFL that has had to deal with the pressure of coming back to the NFL than Peyton Manning. He was a lock to finish his career with the Indianapolis Colts and become the best QB to ever play the game until a neck injury ended his 2011 season. Then everything changed.
I was never a fan of people who said he should retire. I knew he would come back and play again, even if it was a few years later. He is too good for the league to retire now.
But he could have. He could have hung up the cleats and retired. He could have ended his Hall of Fame career and watched his brother play a few seasons. But that is not Peyton Manning.
He is back and after watching his performance against the Pittsburgh Steelers, he is the same ole Peyton we remember. He is just wearing orange.