US Open 2012: The Key Events to Andy Murray Winning His First Grand Slam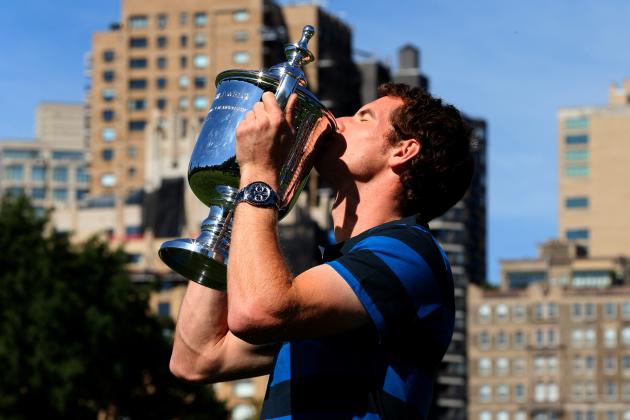 Clive Brunskill/Getty Images

At 15-40 in the eighth game of the fifth set, Novak Djokovic whipped a forehand service return long to hand Andy Murray his first Grand Slam trophy at the 2012 US Open by a scoreline of 7-6 (10), 7-5, 2-6, 3-6 and 6-2.
Tennis experts and casual fans alike have wondered for too long if Murray would ever achieve Grand Slam glory, but Murray silenced his critics on Monday night with a gutsy performance in Arthur Ashe Stadium.
Consistently one of the major contenders over the last few years, Murray's first Grand Slam title has been a long time coming.
Here's a look at the key moments to how Andy Murray finally nabbed his first Grand Slam trophy.
Begin Slideshow

»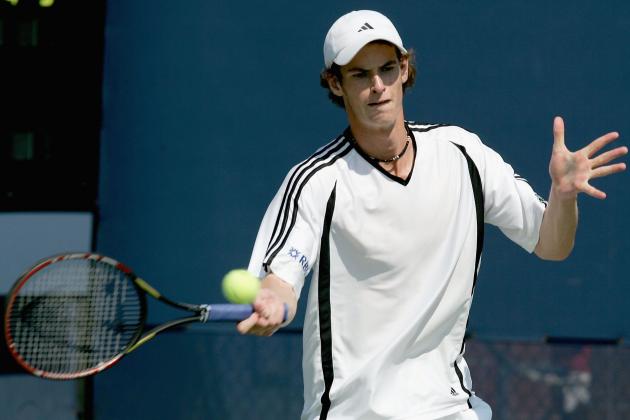 Clive Brunskill/Getty Images

In 2004, a 17 year-old up-and-comer from Scotland won the Junior US Open title.
While winning a junior Grand Slam title doesn't necessarily translate into professional success, Murray's victory in the 2004 Junior US Open spelled future Grand Slam glory for the young Scot.
Murray has always said that the US Open is his favorite of the four Grand Slams. In New York, he doesn't face the same degree of pressure that he has to bear every year at Wimbledon, and the hard court surface suits his game well. The fact that he already knew what it felt like to win in Flushing Meadows didn't hurt him either.
With his victory over Novak Djokovic in the 2012 US Open, Andy Murray joins Stefan Edberg and Andy Roddick as the third man to win both the US Open and Junior US Open titles.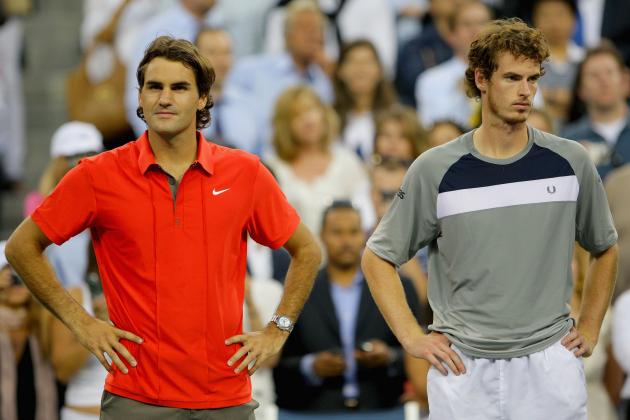 Matthew Stockman/Getty Images

At age 21, Murray became the first British man since 1997 to reach a major final when he overcame the 2008 French Open and Wimbledon Champion Rafael Nadal in the semifinals.
It took a brilliant performance for the young Scot to get through the rain-affected semifinal match, but Murray's tournament ultimately ended in disappointment when he lost in straight sets to Roger Federer in the final.
The future looked bright for Andy Murray, but few would have guessed that so many Grand Slams would go by before Murray finally made his breakthrough.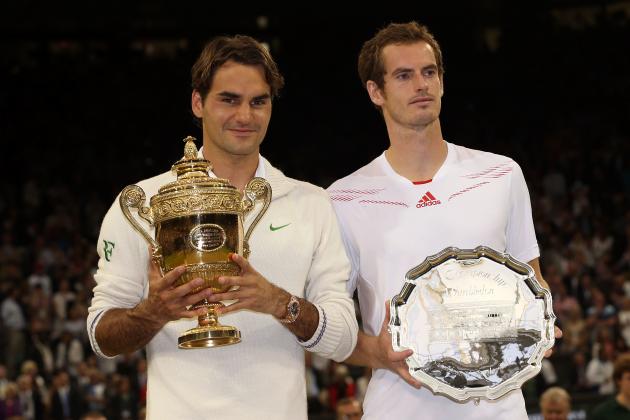 Clive Brunskill/Getty Images

In his fourth Grand Slam final appearance, Murray finally did something he had yet to do— win a set in a Grand Slam final.
The World No. 4 gave Wimbledon king Roger Federer all he had, but he ultimately fell short when Federer turned on his A-game.
Immediately after the match, the tears flowed for Murray as he gave an emotional runner-up speech.
Murray may have lost the match, but he left Centre Court capturing the hearts of the world. Andy seemingly became the world's favorite tennis player following his Wimbledon disappointment, and the crowd supported him throughout the London Olympics and this year's US Open.
During his on-court interview, Federer said that Murray would win at least one Grand Slam. At the time that Federer said that, he probably didn't know that it would happen so shortly after.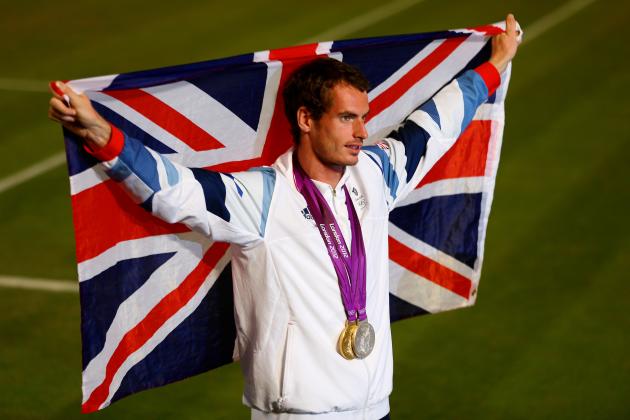 Paul Gilham/Getty Images

At the 2012 Olympics, on the very same court where he lost the Wimbledon final just a few weeks earlier, Andy Murray finally made his first breakthrough on the big stage.
After defeating six-time Wimbledon champion Roger Federer in straight sets, Murray proved to himself and everyone else that he was ready to bring home his first Grand Slam trophy. When he made the trip to New York, he was confident he could win his first Grand Slam title.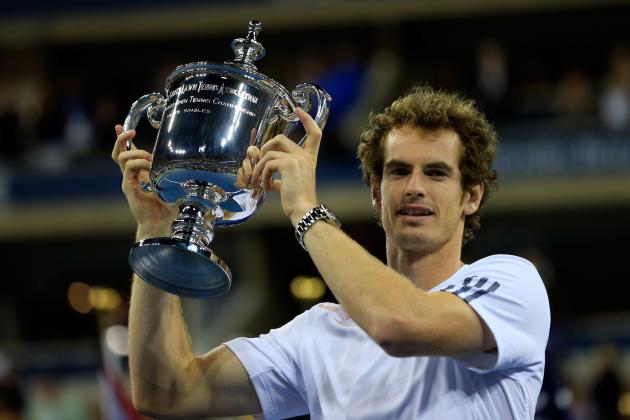 Chris Trotman/Getty Images

After winning a tight tiebreak in the first set, Murray went on to win the second set to gain a two-set advantage over defending US Open champion Novak Djokovic.
Djokovic managed to claw his way back into the match and at times looked like he could run away with the last three sets, but Murray put together some of his best tennis of the match to break Djokovic's serve twice on his way to winning his first Grand Slam title.
If Murray can continue to play as well as he did during the US Open, there is no reason why he cannot continue to rack up the titles.
He overcame miserable weather conditions, the pressures placed on him by an entire nation, a long-time nemesis, and most importantly, his past failures.