Assessing One Key Weakness of Every L.A. Lakers Starter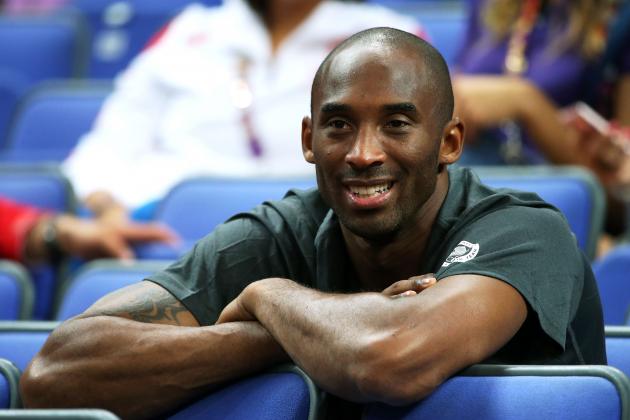 Christian Petersen/Getty Images

The Los Angeles Lakers made the two biggest moves of the offseason by signing Steve Nash and trading for Dwight Howard. L.A. now has one of, if not the most dominant starting fives in the NBA.
But, that doesn't mean the starters are perfect. In fact, each one has a notable weakness. For some, it's an injury and others it's Father Time.
Read on for one key weakness for each Los Angeles Lakers starter.
Begin Slideshow

»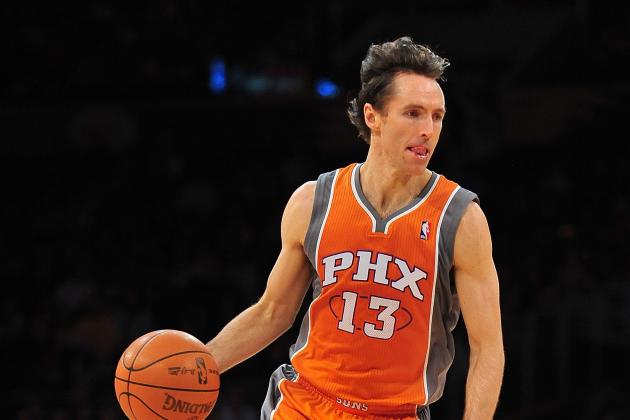 Gary A. Vasquez-US PRESSWIRE

Steve Nash is still a top-flight distributor in the NBA at the ripe age of 38 years old, but he's seen his minutes decrease five out of the last six years.
It's not often that a player of his age is playing more then 30 minutes per game on a regular basis, and frankly, it would be unwise to overplay him. There's only so much a veteran with a bad back can take.
Giving Nash around 28-30 minutes a game would be ideal for the Lakers to preserve him for the postseason, which, honestly, is what this year is all about for L.A.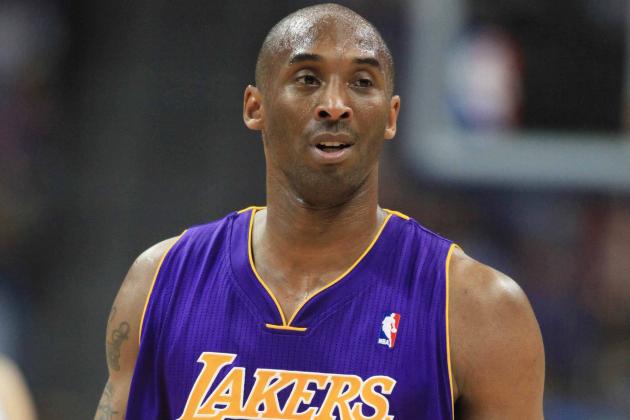 Chris Humphreys-US PRESSWIRE

Kobe Bryant has played 42,377 regular season minutes, 8,641 postseason minutes and countless Olympic squad minutes. There's no denying Kobe has played A LOT of minutes so far over his illustrious 16-year career.
But when will all these minutes catch up to him?
Kobe takes care of his body and keeps himself in top physical condition, so one would think he could continue along his career average of 36.5 MPG.
It may not be a huge concern in Lakerland, but Kobe needs adequate rest in order to be fresh for the postseason. Let's be real, that's the only time that matters for L.A. this year.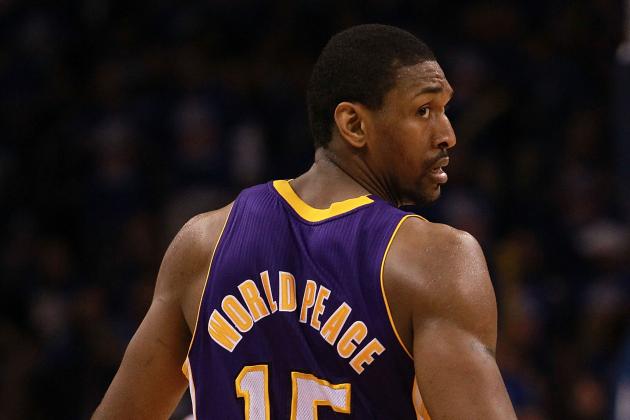 Ronald Martinez/Getty Images

The past couple of year's have shown that Metta World Peace is a shell of the man formerly known as Ron Artest. There's really no way to beat around the bush.
His defense has remained superior, but his offense has taken such a huge hit. His shooting statistics are at career lows and will only get lower as he sees his field-goal attempts go down.
The additions of Steve Nash and Dwight Howard mean World Peace is the bona fide worst player in the starting lineup, but that should work in his advantage.
While defenses are worried about the Big Four of Nash, Kobe, Pau and Dwight, World Peace should get plenty of open looks from three-point land and mid-range. His ability to knock down these shots will be huge, as it makes the defense's job even harder.
If World Peace is hitting his shots and the Big Four are clicking, how in the world can this Laker lineup be stopped?
Harry How/Getty Images

Pau Gasol has been called out on his toughness numerous times over the past couple years by everyone from Amar'e Stoudemire to media outlets. But looking at the numbers, the guy has career averages of 18.7 PPG, 9.2 RPG, 3.2 APG and 1.7 BPG.
He's put up great numbers, especially rebounding stats, but still, questions arise about his toughness and how soft he is.
Gasol's toughness should be masked some by the acquisition of Dwight Howard, but the questions will not cease and Laker fans are tenacious. As soon as he messes up, they'll let him know in a hurry.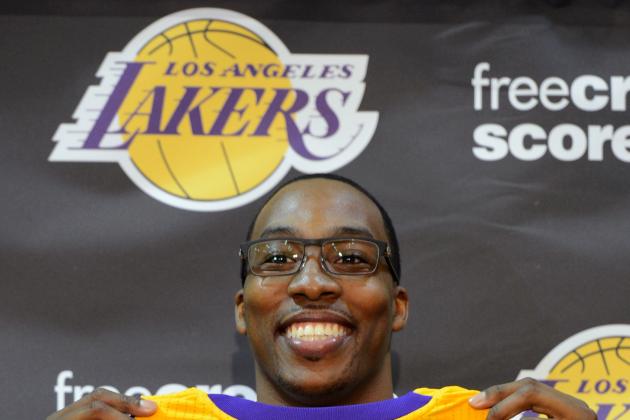 Kevork Djansezian/Getty Images

Dwight Howard notoriously injured his back toward the end of last season and required surgery to fix things up.
That was fine and dandy, until he was traded to the Los Angeles Lakers this offseason. Laker fans want to see Dwight come back as soon as he can so he can don the purple and gold.
But that's a terrible idea for both the team and Howard. This was a serious back injury that required surgery and cause Howard to miss the rest of the regular season and the playoffs. This is a big deal.
Rushing Dwight back could lead to a re-injury of the back and even more missed games. The team needs to make sure he is fully healthy before they even consider having him suit up.