Nebraska Football: 5 Things the Huskers Need to Improve On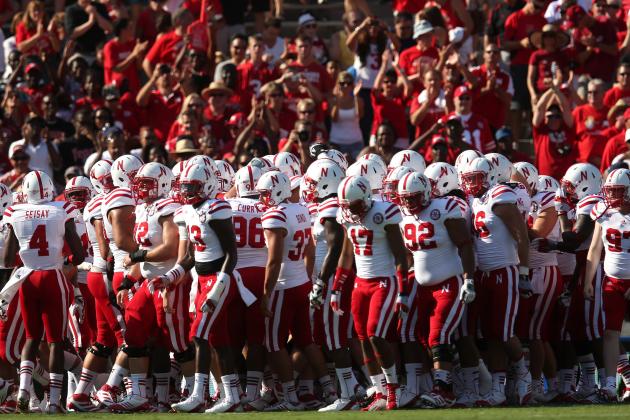 Stephen Dunn/Getty Images

Just two weeks into the season and Nebraska faces many questions. The Huskers started off hot against Southern Miss, racking up yards as Taylor Martinez had a career day. Then last Saturday, the Huskers were upset by UCLA and gave up the second-most yards all time in Nebraska history.
The shot at a national title is over, but the Big Ten title race is wide open. Michigan and Iowa look vulnerable, Northwestern is a dark horse and Michigan State is the sole top team in the Legends division, but even they have their own problems. And who knows who will represent the Leaders division for the title game.
But the Huskers need to improve if they want to make a return trip to Pasadena in January.
Begin Slideshow

»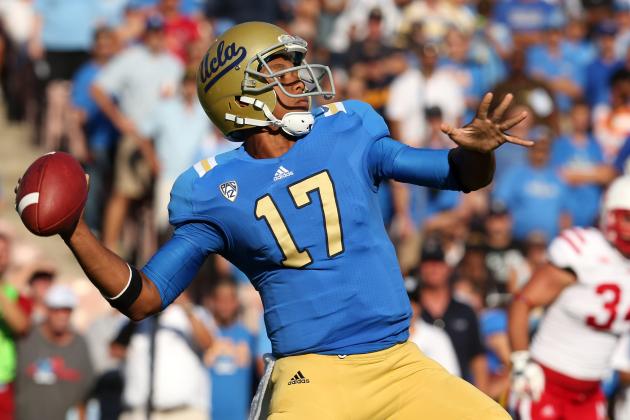 Stephen Dunn/Getty Images

UCLA was led by redshirt freshman QB Brett Hundley, who threw for over 300 yards and ran for 53 yards. The offensive line of UCLA has three freshmen, a sophomore and a senior starting.
The biggest problem was there was almost no pass rush by the Huskers. Very few times did they manage to get pressure on Brett Hundley. Simply put, the three seniors and junior on Nebraska's defensive line were getting dominated by freshmen. If they can't develop any pass rush against a young line, how are they going to do against Wisconsin and Ohio State?
Nebraska needs a pass rush to make the defense work. The secondary is doing its job, but it can't stop the receivers for forever; the front seven needs to step up and get to the quarterback. Whether Nebraska does that by changing personnel on the front seven or scrapping the two-gap scheme, something needs to change.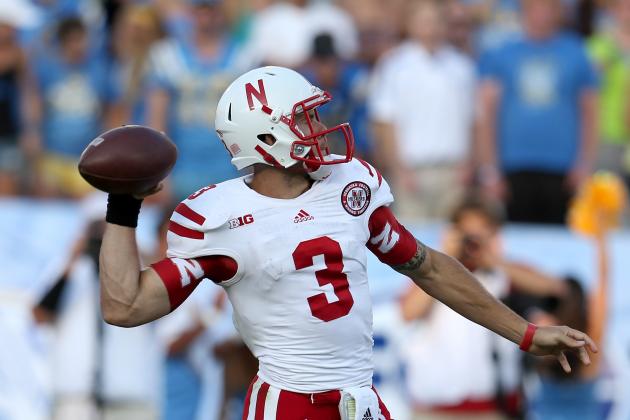 Stephen Dunn/Getty Images

Maybe this should just be better blocking overall, but the pass blocking was a definite weakness for the Nebraska offense.
In the second half, UCLA brought the pressure. The offensive line could not pick it up and cracked. Taylor Martinez did his best under the pressure, but there is only so much you can do when the defenders are on you as soon as you get the snap.
The run blocking had its moments of glory, but even that fizzled out toward the end. Offensive line coaches Barney Cotton and John Garrison have work to do. But hey, at least they still have jobs, unlike Wisconsin...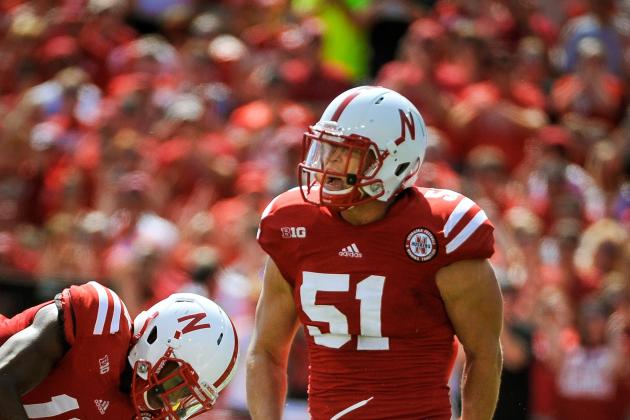 Eric Francis/Getty Images

Two weeks into the season and Nebraska is an even zero in the turnover department. The Husker defense has forced two fumbles, and the Husker offense has fumbled once and thrown one pick.
That's not going to fly.
When you force turnovers, you demoralize the opposing team and put the offense in either a great position to score or you stopped an opponent from scoring.
Remember the days when the Nebraska defense had multiple turnovers in the game? Like Oklahoma in 2009 when Landry Jones was picked off five times, or 2010 when Nebraska had seven interceptions and three pick-sixes in a two-game stretch versus Idaho and Washington. Nebraska needs to return to that.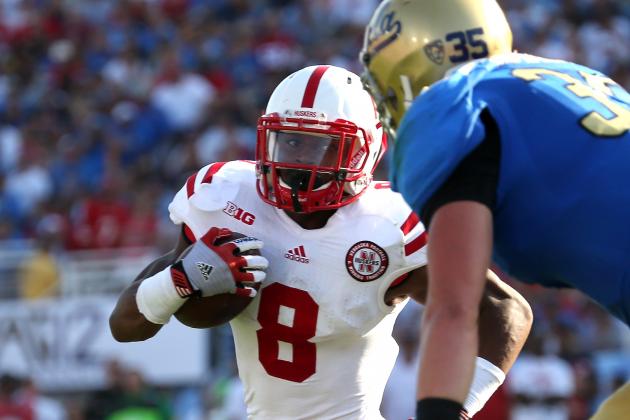 Stephen Dunn/Getty Images

This one isn't so much change as it is keep it up.
Through two games, Nebraska is practically dead even in rushing and passing yards. Nebraska has 533 passing yards and 538 rushing yards. Nebraska also had five touchdowns passing and five touchdowns rushing. That's pretty good for a balanced attack.
One problem that Nebraska ran into, though, was they seemed to get away from that as the game went on. They were very heavy pass, which did not work. Sometimes they gave up on the run when it was devastating the UCLA defense.
Nebraska needs to keep up the balanced attack to keep the opposing defenses off guard.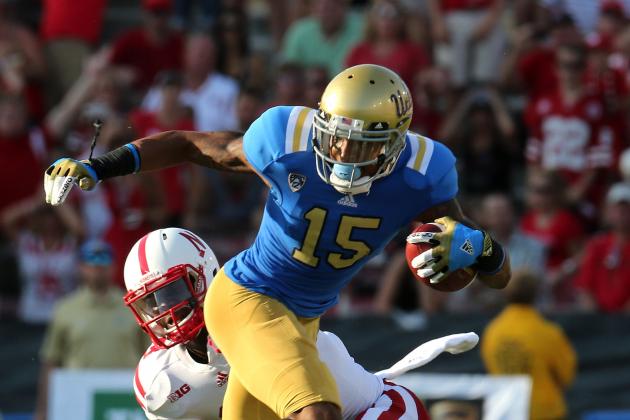 Stephen Dunn/Getty Images

Does this really need an explanation?
How many times did Nebraska blow a tackle or fail to wrap a player up? Too many to count. Head coach Bo Pelini is working on this, as apparently Monday's practice was very heavy on tackling.
Hopefully, this will help. Of all the improvements, this is the one that will have the biggest impact. If the Huskers tackled better, they would've beat UCLA and still had a shot at the national title. They can still win the Big Ten title, but only if they tackle better.