WWE Night of Champions: 5 Things to Know About Kaitlyn vs. Layla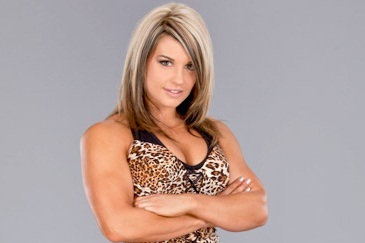 photo from wwe.com
At Night of Champions, Divas Champion Layla will defend her title against rising star Kaitlyn.
It's an intriguing matchup for a few reasons, most notably being that it's Kaitlyn's most prominent WWE bout to date.
It will also be interesting to see what WWE does on the night itself. Will Kaitlyn shock the world and win the title? Will someone turn heel? Will Eve get involved? Speculation is swirling like crazy.
Well, here are five things we think you should know about the match heading into the PPV...
Begin Slideshow

»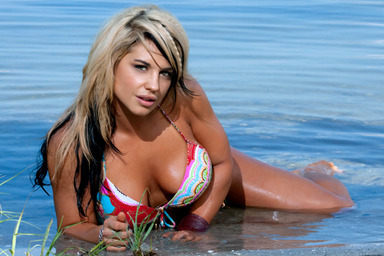 photo from wwe.com
The circumstances surrounding this match are very interesting.
As Bryan Alvarez recently noted on F4wonline.com, Eve was originally meant to get the title shot at the pay-per-view, but the botched ending of the women's battle royal on Raw for the No. 1 contendership (Eve was originally meant to land on the apron in a clothesline spot with Kaitlyn, but ended up falling onto the floor instead) meant that WWE's booking team was forced to give the NXT star the nod instead.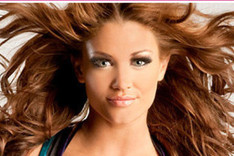 photo from wwe.com
Despite WWE going with a Layla/Kaitlyn feud, Eve still continues to be heavily involved in the Divas Championship scene (she defeated Kaitlyn on last week's Raw and continues to play mind games with Layla).
With this in mind, it seems possible, even probable, that the assistant GM will be added to the match, making it a triple threat. Especially when we consider that it was originally planned she would get the title shot at Night of Champions.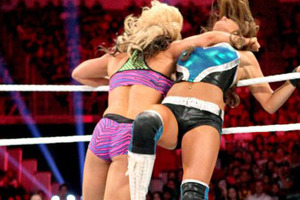 photo from wwe.com
Let's face it, going into Night of Champions, no one thinks much of Kaitlyn's chances of winning. She's too new and inexperienced to get the Divas Championship belt and, after spending much of the last two years stuck on the little-watched NXT, too much of an unknown name to be given such a high-profile position. Throw in the fact that she wasn't even meant to win the title shot in the first place, and her prospects look even dimmer.
However, what if WWE decided to pull the rug out from under everyone and give her a surprise upset victory via roll-up or some other surprise move? It would be a shocking twist that would get people talking about the women's division again.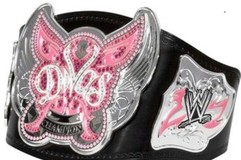 photo from diva-dirt.com
Largely forgotten for much of her reign, Layla desperately needs a clean victory to help regain her relevance in the company and restore her credibility in the eyes of the fans. Certainly, soundly defeating Kaitlyn at Night of Champions would help get her struggling title reign back on track.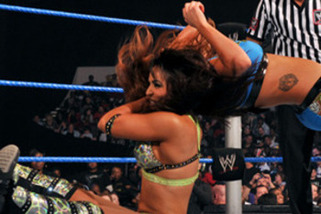 photo from wwe.com
Let's face it: Layla was tons more interesting and appealing as a heel character. Check out some of her brilliant and witty work with Michelle McCool in LayCool (one of WWE's best female tag teams ever). As a heel, she is charismatic, catty and totally watchable.
As a face, however, she struggles. Maybe her character is too dull and bland, or she simply isn't getting enough promo time on Raw and SmackDown. Who knows? But the fans aren't reacting to her the way they used to, nor does she feel like an important part of the show.
By the looks of it, a change of character might be in order, maybe even at Night of Champions, where she can use nefarious means against Kaitlyn to defeat her plucky foe and emerge as the top female heel in the division.