EA NHL '13: The Top 10 Players at Each Position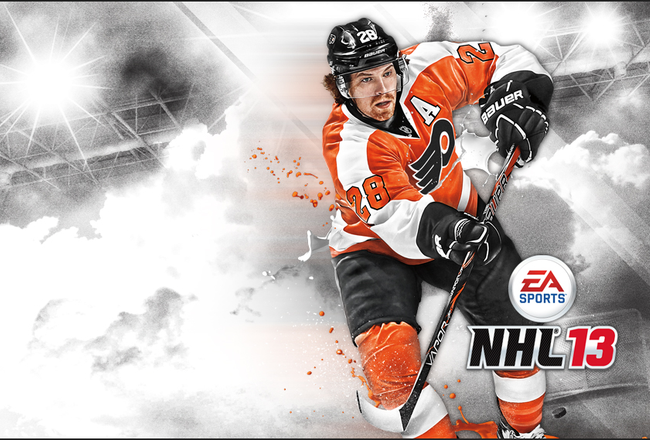 photo: easports.com

One of my favorite times of the year is the month of September. The kids go back to school, football season starts, the summer and the oppressive central Pennsylvania humidity dissipate, and the latest version of EA Sports NHL hits the shelves.
WOOOHOOO!!!!!!!
Imagine my joy when I can actually use my writing at Bleacher Report as an excuse to get the newest game. (Sidebar to Bleacher Report editors: FIFA 13 comes out later this month.....just saying)
I never really considered my self a gamer, but the fact that I have forked out a minimum of $50 each year for the latest incarnation of virtual hockey says otherwise. Even in the early 1990's EA was taking $49.99 so that my Sega Genesis would become the focal point of my college career.
Considering that the price of video games has only gone up ten bucks while the price of gas has increased 400%, I have no problem setting aside some grocery money. Hey Daddy needs some "me" time too, and Ramen noodles for a couple weeks never hurt anyone!
Kidding!
Kind of.
When you look at where the game has come from to where it is now, I can't imagine how much poorer my attendance in class could have been. The NHL franchise and possibly Tecmo Bowl, are the two main culprits that derailed my plans for global domination.
Fortunately for the family that I provide for, I now have enough common sense and will power to moderate my "nerd time".
With the graphics improving with each edition, so has the game engine and the real life physics of hockey. This year, EA has over 1000 new gameplay animations that actually replicate the skating of the players. Stopping and starting in the game actually looks like a legitimate hockey stop and start, complete with ice spray!
Hey, it's the little things.
EA also completely revamped their AI hockey intelligence, which means that the computer controlled players off the puck will actually perform based on their skill ratings and respond appropriately. What this means is if you're skating in a two-on-one scenario your teammate will actually go to the net and get open for a pass instead of lag behind or wander into the corner.
The final noteworthy improvement is the goalie play. Now you've always been able to adjust the sliders if you want your goalies to be better, but the new game has improved the goalie animations to feature the acrobatic and athletic saves that have been lacking in prior editions.
I'm probably not going to be camping out at midnight for the release of the game, but with all the cool new stuff to look forward to, this might be the only hockey on my TV for the next couple months. I'm with you Bart Scott.
Can't wait!!!
Exhale.
OK then, here are your top ten players at each position, twenty for wingers. Don't blast me, I didn't rate these guys, but I'll happily disagree with a rating that I feel is unwarranted. Enjoy now!
Starting in Goal-Ryan Miller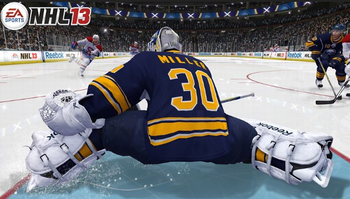 photo: easports.com
Ryan Miller-92
Highest rated goalie?!
Come on!
I love me some Ryan Miller, but there's a couple of other fellows immediately after him that might have something to say about that.
Henrik Lundqvist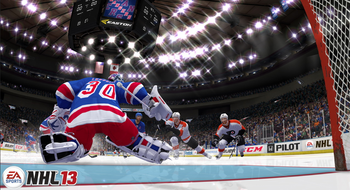 photo: easports.com
Henrik Lundqvist-91
Reigning Vezina trophy winner and handsome Swede "King" Henrik Lundqvist might have a valid argument to be the highest ranked backstop of the goalie gaggle.
Henrik is slightly below Miller on glove high and stick high. Not sure how that determination was made, but for you hardcore Ranger fans who want Henrik to be "King" of your console, adjust his ratings.
Jonathan Quick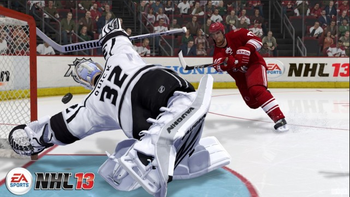 photo: easports.com
Jonathan Quick-90
I'm OK with Quick at 90 except that Ryan Miller is at 92.
Quick has to be rated level with or right behind Lundqvist.

Carey Price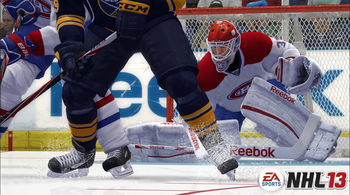 photo: easports.com
Carey Price-90
Definitely a tad high for the Habs backstop. Having him even with the reigning Conn Smythe winner is a stretch.

Roberto Luongo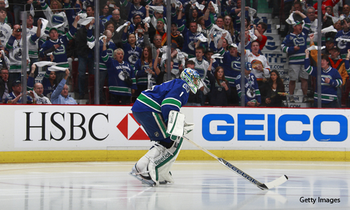 Roberto Luongo-89
Maybe if Luongo was the starting keeper for Vancouver this might make some sense.
For the Bobby Long fans out there, your boy is jacked!
For the Canucks fans out there, you can adjust the sliders for Cory Schneider for some more authenticity.

Pekka Rinne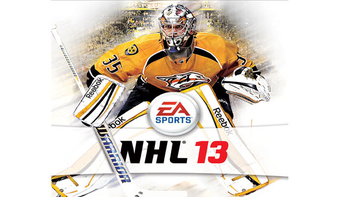 photo: predators.nhl.com
Pekka Rinne-89
A bit of a slight considering Rinne was the runner-up to cover dude Claude Giroux. Rinne was also a finalist for the Vezina trophy so you would think he might be ahead of Price and Luongo.

Cam Ward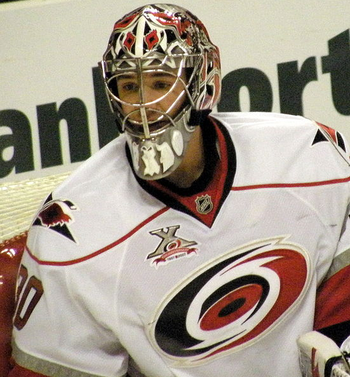 photo: icenationuk.wordpress.com
Cam Ward-88
First of all, I like Cam Ward.
Second, I think even the biggest Carolina fans might agree that Ward is ranked too high here. It's about perspective here, and considering where Cam Ward sits on the list of goalies, he should probably sit a little lower.

Marc-Andre Fleury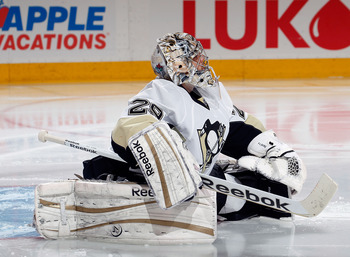 Paul Bereswill/Getty Images
Marc-Andre Fleury-87
Fleury is at least one goalie who should be ahead of Cam Ward. Maybe his playoff performance affected his status, but Fleury at an 87 isn't a bad rating for a goalie considered elite by some.
At least regular season elite.

Tomas Vokoun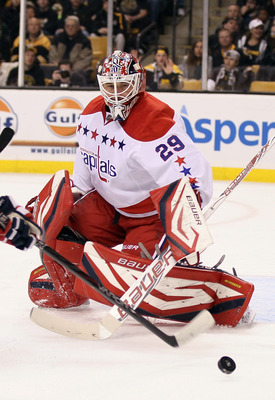 Elsa/Getty Images
Tomas Vokoun-87
Head-scratcher here because Vokoun is Fleury's backup.
Or is it the other way around?
In theory, that's why Vokoun was signed by the Penguins, but EA Sports apparently wants some type of goalie controversy in the Pens locker room.

Miikka Kiprusoff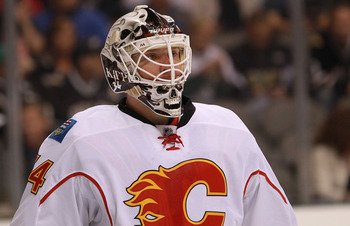 Ronald Martinez/Getty Images
Miikka Kiprusoff-87
I think Kiprusoff is ranked appropriately here, maybe a little high. He's been a stud goalie for so long and deserves consideration among the top ten in the league.

Centers—Sidney Crosby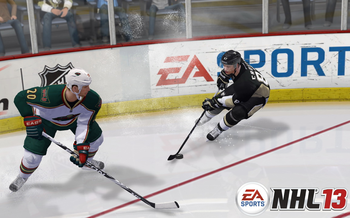 photo: easports.com
Maybe this is EA's way of jumping on the "face of the NHL" bandwagon, but Crosby should be equal to, but not higher than his teammate, Evgeni Malkin.
Making him the highest ranked player in the game will certainly contribute to more backlash and resentment.

Pavel Datsyuk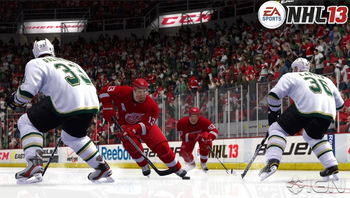 photo: easports.com
As a Red Wings fan and Datsyuk apologist, I have to admit that his ranking is too high. A notch or two below Crosby and Malkin maybe, but Datsyuk is technically the highest ranked player in the game.
Great for video game purposes, but a stretch for reality.

Evgeni Malkin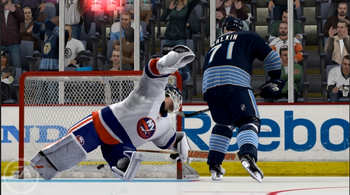 photo: easports.com
Evgeni Malkin-91
Should be at 95 if Crosby and Datsyuk are there.
Reigning MVP and scoring champ is still improving. He is a freight train on skates and I'm puzzled how Crosby rates ahead of him.

Steven Stamkos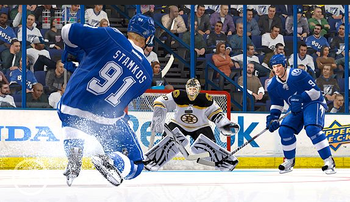 photo: easports.com
Steven Stamkos-91
I would honestly put Stamkos at 93 behind Malkin and Crosby. He could potentially be at their level or beyond by the end of this season.

Henrik Sedin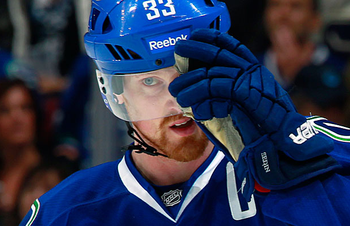 photo: theprovince.com
Henrik Sedin-90
EA Sports has apparently determined that the Sedin brothers are not identical, ranking Henrik slightly ahead of Daniel.
Guess we know who gets the top bunk in the Sedin house these days.

Jonathan Toews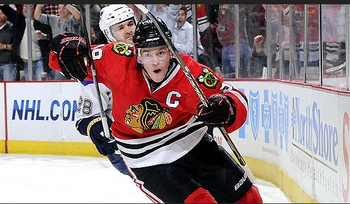 photo: espn.com
Jonathan Toews-90
No problem with Toews at 90, in fact I could see him at 91 too. He was having a sweet year last year before injuries busted up his season.

Claude Giroux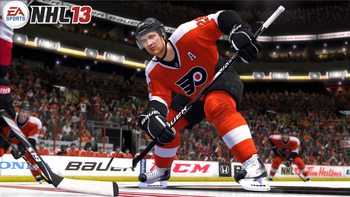 photo: easports.com
Claude Giroux-90
Maybe a little low for the cover boy.
Could have made Giroux at 91-92 considering he was neck and neck with Malkin for most of the season in the scoring race. Giroux's star is on the rise and could be in the rarefied Crosby/Malkin air by the season's end.

Henrik Zetterberg
Dilip Vishwanat/Getty Images
Henrik Zetterberg-89
I think Zetterberg might actually be ranked just right here.
The other half of Detroit's "Eurotwins" finished the season strong last year and would be a first line center on almost any other team.

Ryan Getzlaf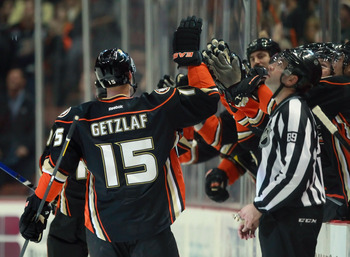 Jeff Gross/Getty Images
Ryan Getzlaf-88
The Duck centerman is probably right where he should be. Elite skill set that is often forgotten, Getzlaf should bounce back from a crappy season last year.

Ryan Kesler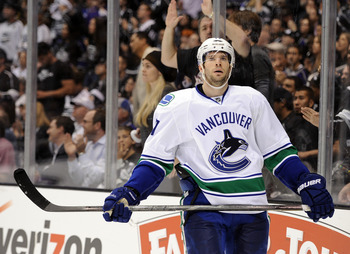 Harry How/Getty Images
Ryan Kesler-88
Kesler might be a little too high on the rankings here. Probably closer to the mid-80's, unless there is a "Kesler-bomb" function in the game where he shows up in the background of other clips.

Wingers—Alex Ovechkin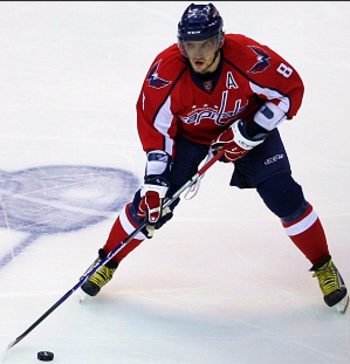 photo: icehockey.wikia.com
Alex Ovechkin-93
As the highest ranked winger, Ovechkin is probably here more for the name than merit. Coming off of consecutive down years, statistically, Ovechkin should probably be a 90.

Daniel Sedin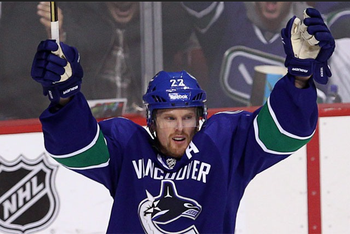 photo: sportsnet.ca
Daniel Sedin-90
Though it may sting to have his brother ranked one point higher, Daniel Sedin should probably be the highest ranked winger since he has been the most productive statistically.

Zach Parise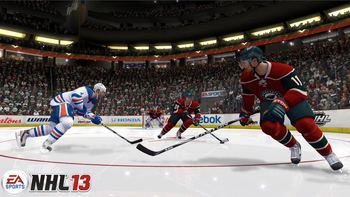 photo: easports.com
Zach Parise-90
EA must want the Wild to be much improved because they gave generous rankings to two of their new stars. Parise might be a stretch at 90.
I saw him more in the high 80's.

Ilya Kovalchuk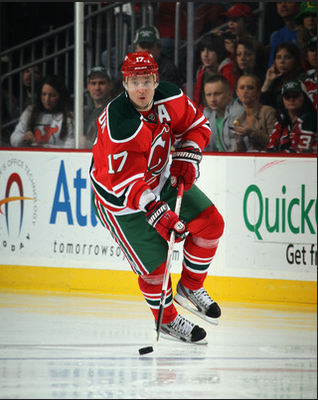 Ilya Kovalchuk-90
After a resurgent season, Kovalchuk has re-emerged as one of the premier scorers in the league. 90 seems like a pretty good fit for him actually.

Marián Hossa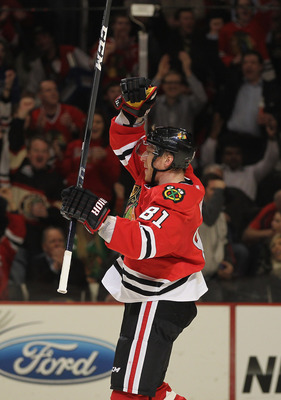 Jonathan Daniel/Getty Images
Marián Hossa-89
Considering Hossa's season ended on a stretcher, I thought that the 89 ranking was a little too high. Hossa showed last season he can still be a top flight scorer, but he's getting older and his durability is dropping.

Marián Gaborik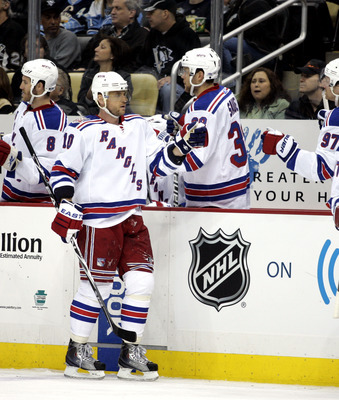 Justin K. Aller/Getty Images
Marián Gaborik-89
Speaking of durability, Marian Gaborik will miss the first few months of the real NHL season.
Not in the video game though!
I think an 89 is actually a pretty solid assessment of Gaborik.

Patrick Marleau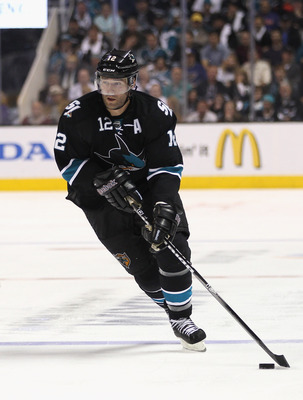 Ezra Shaw/Getty Images
Patrick Marleau-88
Considering he is going to be 32 and his stats have declined in consecutive years, an 88 is too high for Patrick Marleau.
Mid 80's seems more realistic to me.

Corey Perry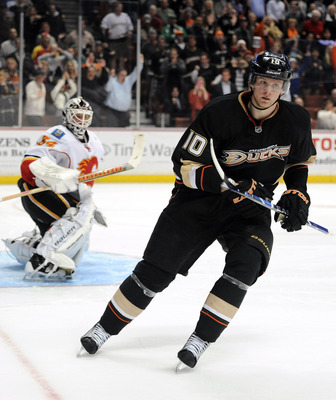 Harry How/Getty Images
Corey Perry-88
I think that this is actually dead-on for Corey Perry. It could be higher if Perry re-discovers his form from the MVP 2010-11 season.

Rick Nash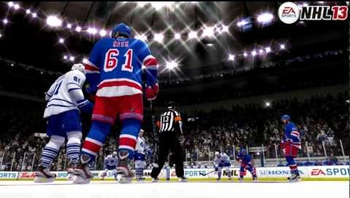 photo: easports.com
Rick Nash-87
I feel like Rick Nash's rating is just about right. I 'm really interested to see how Nash does on a big stage every night playing with much better players.

Martin St. Louis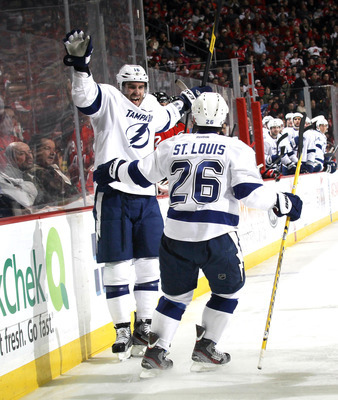 Bruce Bennett/Getty Images
Martin St. Louis-87
Still productive at age 37, St. Louis might be ranked a little high. He's coming off of a down year last season, and could be close to hitting the wall of "time to think about retiring".
For such a fearless little guy, time might have caught up to him.

Dustin Byfuglien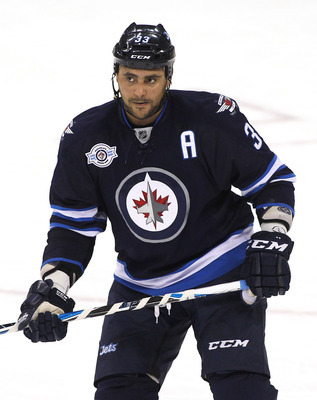 Marianne Helm/Getty Images
Dustin Byfuglien-87
It's a good thing that NHL 13 assumes that all players come into camp in shape because "Big Buff" seems like he's expecting a lockout.
Recent photos of Byfuglien, who has struggled with weight issues before, have the Jets big man well above his playing weight.

Simon Gagne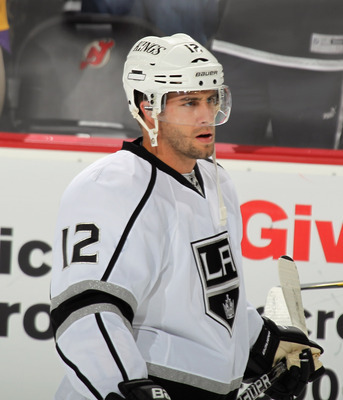 Bruce Bennett/Getty Images
Simon Gagne-86
What the?!?!
Look, Simon Gagne used to be an 86 level player in this game, but what happened over the off season that the Kings winger is now a top ranked forward? He hasn't played a full season since 2008-09 and has never put up more than 79 points when he was healthy.
Maybe 80-82, tops.

Patrick Kane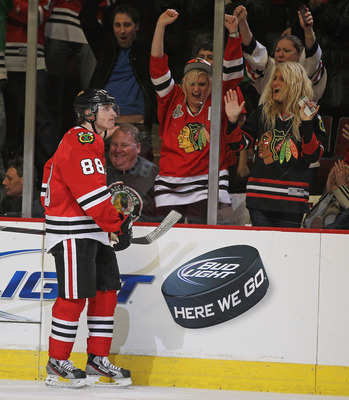 Jonathan Daniel/Getty Images
Patrick Kane-86
Seems to be about right for the Chicago winger. All the talent in the world, but his stats have spiraled downward since the Hawks won the Stanley Cup.
Potential crossroads year for Kane.

Phil Kessel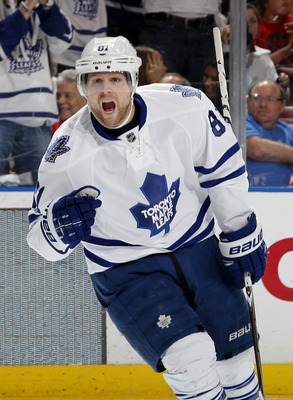 Joel Auerbach/Getty Images
Phil Kessel-86
Kessel is coming off a career best year in Toronto, and still may have some upside. A gifted, but one way player, the 86 rating suits him.

Bobby Ryan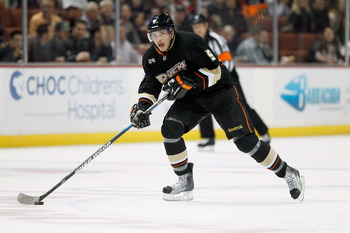 Jeff Gross/Getty Images
Bobby Ryan-86
Hard to call a 31-goal effort a down year, but Ryan struggled early before finishing strong. 25-year-old winger is loaded with potential and could break out with a full season under coach Bruce Boudreau.

Jamie Benn
Mike Ridewood/Getty Images
Jamie Benn-86
Offensive numbers consistently improving for this young, Dallas winger. Looking to build on his All-Star campaign in 2011-12, Benn has superstar potential in Big D.

Jarome Iginla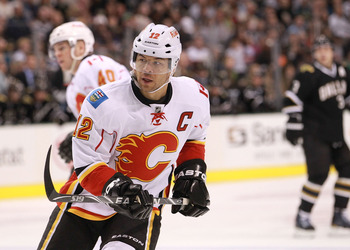 Ronald Martinez/Getty Images
Jarome Iginla-85
Lifetime Flame Jarome Iginla looks to add to his certain Hall of Fame resume with another strong year. 85 seems about right for Iginla, who still has some spring in his 35-year-old step.

Mike Cammalleri
Jeff Gross/Getty Images
Mike Cammalleri-85
Outspoken Cammalleri is overrated with an identical score to his captain Iginla. The exiled Montreal winger came to Calgary midseason and finished with a career low 41 points.

Loui Eriksson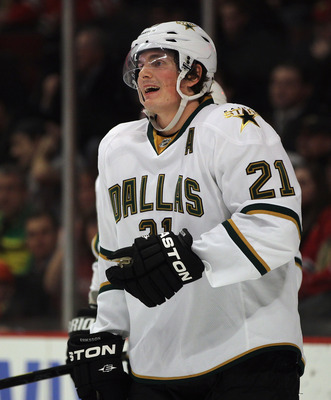 Jonathan Daniel/Getty Images
Loui Eriksson-85
One of the more underrated players in the league, Loui Eriksson could be ranked a little higher. Three consecutive 70-point seasons are nothing to sniff at.
Emergence of teammate Benn and additions of veteran scorers Jaromir Jagr and Ray Whitney can only help his stock.

Jason Pominville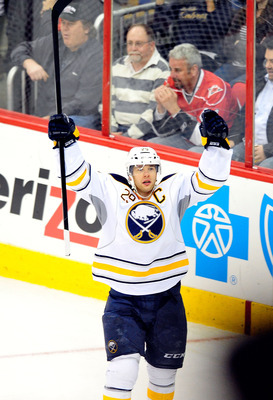 Grant Halverson/Getty Images
Jason Pominville-85
The Sabres captain had a nice bounce back year with 73 points, so 85 suits him. Didn't have much help as the Sabres missed the playoffs, though.
Buffalo will need to have more than the Pominville/Ryan Miller show if they want to be more than a doormat in the East.

Defensemen—Zdeno Chara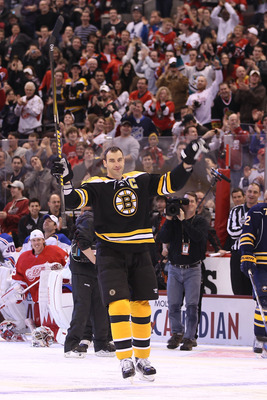 Christian Petersen/Getty Images
Zdeno Chara-91
Chara is the total package on the Bruins blue line. Booming shot, physical presence with a stride a mile long.
I would say he's at least a 91.

Duncan Keith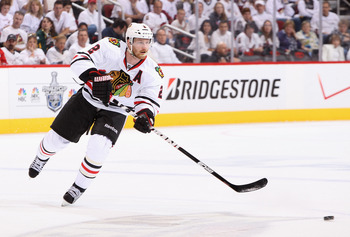 Christian Petersen/Getty Images
Duncan Keith-90
Keith appears to be suffering from the same apathetic malaise that his teammate Patrick Kane does. Ever since they won the Stanley Cup his stats have spiraled south.
Keith has all the tools to be worthy of a 90, but I would put his status closer to an 83-85.

Shea Weber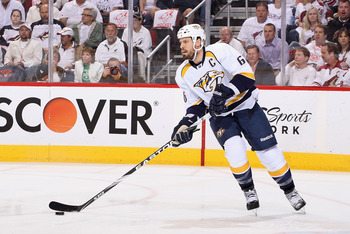 Christian Petersen/Getty Images
Shea Weber-90
Weber fits the 90 rating just fine with all the characteristics of a slightly smaller Chara. He also possesses a nasty streak a mile wide.
Just ask Hank Zetterberg.

Kris Letang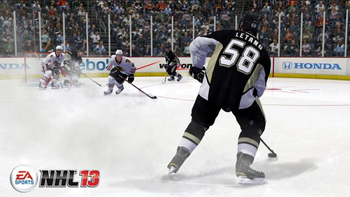 photo: easports.com
Kris Letang-90
The Penguins blueliner was on his way to Norris Trophy consideration before he got derailed by a borderline shot from Montreal's Max Pacioretty. He's definitely worthy of the 90 rating and could improve on that as he gets older, wiser, and better.

Ryan Suter
photo: sports.yahoo.com
Ryan Suter-88
50 percent of the prize in this year's free agent lottery, some might agree that Suter is overvalued at an 88. He is considered one of the top defensemen in the league, but has had the good fortune of playing alongside Shea Weber in Nashville for his career.
This year will definitely provide an opportunity for Suter to establish himself as a premier defenseman or be exposed as Robin to Weber's Batman.

Niklas Kronwall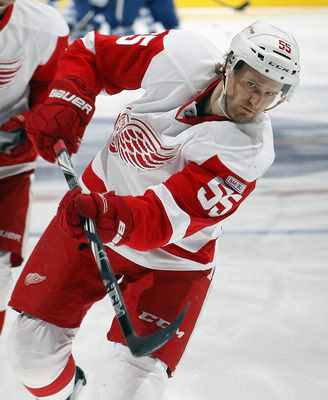 Abelimages/Getty Images
Niklas Kronwall-88
Nik Kronwall is another blueliner who will have an opportunity to shrink or shine after the shadow of a great defenseman has gone. The retirement of countryman Nicklas Lidstrom means that Kronwall is the senior defenseman in Detroit.
An 88 might be a reach, but like Suter, Kronwall will have ample opportunity to prove himself.

Alex Edler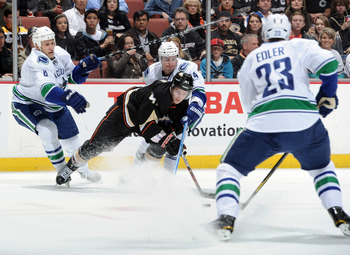 Harry How/Getty Images
Alex Edler-88
With career highs in goals, assists, and points, the big Swede's talents are on the rise. The 88 ranking is appropriate even if the other equal ratings seem too generous.

Dion Phaneuf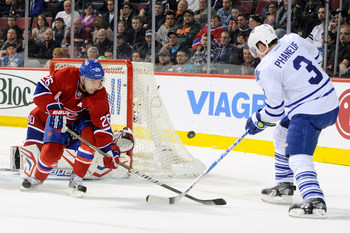 Richard Wolowicz/Getty Images
Dion Phaneuf-88
Sorry Toronto fans, but Phaneuf is overvalued at an 88, especially since the guy who won the Norris Trophy doesn't crack the top ten in EA's rankings.
Maybe an 85 at best for Mr. Cuthbert.

Dan Hamhuis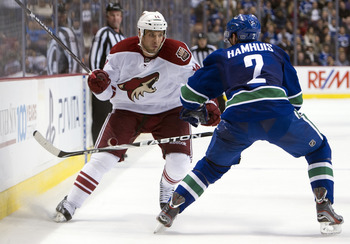 Rich Lam/Getty Images
Dan Hamhuis-88
If we're attaching an 88 to Alex Edler, it doesn't seem right to slap the same nametag on his teammate Dan Hamhuis. Slightly overvalued at 88, Hamhuis is still a solid defenseman.

Alex Pietrangelo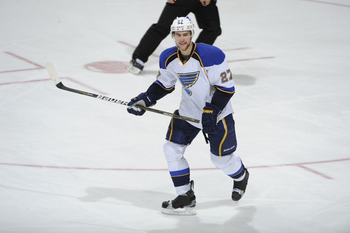 Dale MacMillan/Getty Images
Alex Pietrangelo-87
Future Norris Trophy winner is how many have tagged Alex Pietrangelo. At only 22 years of age, Pietrangelo's stock has risen each year, and he will only get better.
His ranking at an 87 is fair this year, but he'll be 90+ next year.
Guaranteed.

Keep Reading