2013 Alabama Football Recruiting: The Top 13 Prospects Still Left for the Tide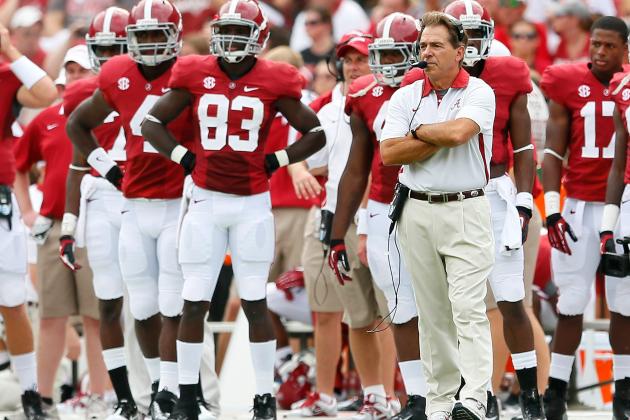 Kevin C. Cox/Getty Images

Alabama not only is the defending national champion, but the Crimson Tide are also the defending recruiting champions too. They had the No. 1 class last year according to several publications and are on pace to challenge for the top recruiting honor again this year.
Already having 20 commitments, the Alabama 2013 recruiting class is filling up. However, there are still many big-name, high-profile recruits that have the Tide among their main focus schools.
While they likely don't have room to land all of them and all of them likely won't choose to come to Alabama, here are 13 prospects that are still seriously left for the taking for the Crimson Tide.
Begin Slideshow

»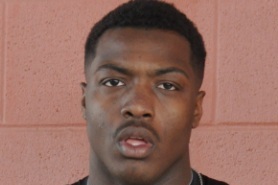 247Sports.com
Beckwith is a 6'2", 225-pounder from Louisiana that has excellent athletic ability. He can play an array of positions such as DE, WR, OLB or RB. Even right now he plays QB for his high school team.
Being from the Bayou, Beckwith is used to playing big-time football against SEC-type competition. I expect him to come down to Alabama and LSU.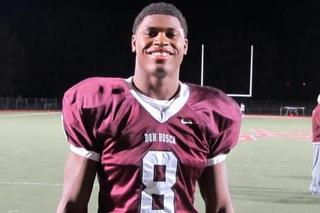 247Sports.com
A 6'4", 230-pound edge defender, Muhammad fits what Alabama likes to do on defense. He's versatile, athletic and can play with his hand down or standing up.
He is from New Jersey and plays for Don Bosco Prep, which is a national powerhouse program. Look for the Tide to get a visit from Muhammad while also facing stiff competition from Notre Dame.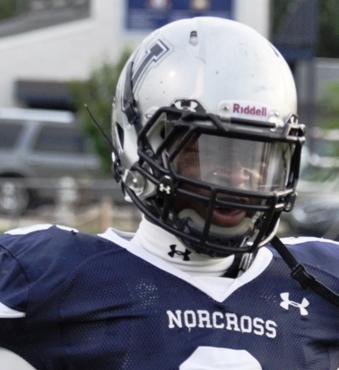 247Sports.com
Kamara could be the best pure third-down back prospect in the nation this year. From Georgia, he is just about 5'10" and weighs 190 pounds.
Kamara has a thick lower body and is very athletic which helps him pick up the blitz well. He has excellent speed and quickness, which he uses to exploit defenses in the passing game as a receiver out of the backfield.
Scout.com shows his top two as Alabama and Georgia.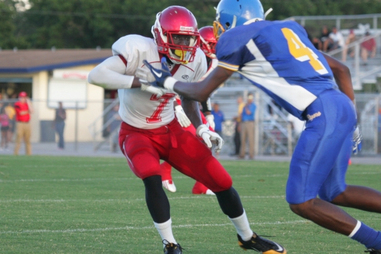 247Sports.com
A 5'11", 175-pound corner, Alexander is a Florida native that has great confidence, athleticism, speed and quickness.
He likes to press at the line because he knows he has great recovery speed and also comes quick out of transition. He has good instincts and is a playmaker in coverage.
His keeps his recruitment news to himself, but Notre Dame leads with Alabama also in the mix per Scout.com.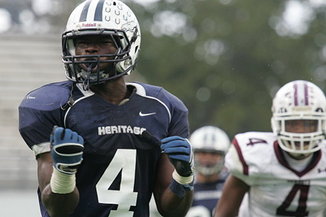 247Sports.com
Bryant tells Scout.com that he has been conversing with the Tide, and that leads me to believe he is considering them. From Florida, the 5'10", 205-pounder also has Georgia, South Carolina and Auburn in his sights along with Florida State.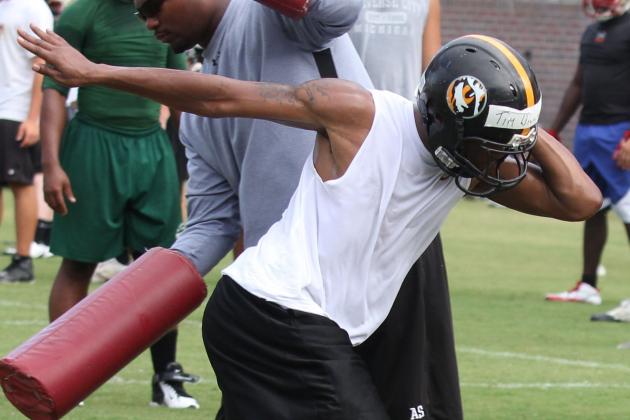 247Sports.com
Explosive at the snap and long, Williams is a 6'4", 230-pound DE prospect that also has good strength. He could play OLB for Alabama, while sliding down to end in 40 fronts.
Florida State and Miami are the main schools that I would watch out for, plus LSU. But Alabama could move up if Williams is impressed on a visit.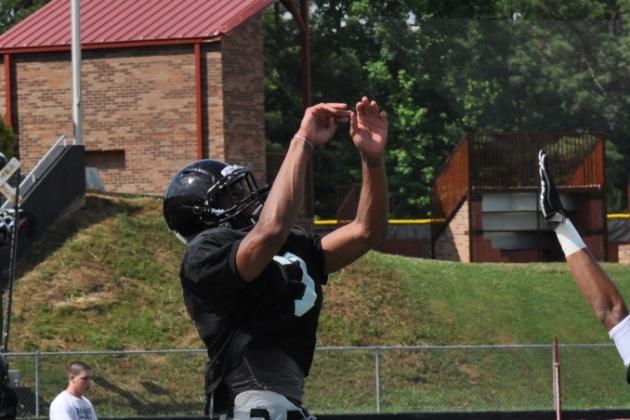 247Sports.com
Bell is a DB that I really like because his tape is exciting to watch. The 6'0", 190-pounder from Tennessee can break on the ball as quickly as any DB in the nation.
He really has great ball skills, jumps passing lanes for interceptions and also can be an enforcer with big-hitting ability. Bell has a top seven that includes Alabama, Ohio State, Clemson, Vanderbilt, Texas, Georgia and Tennessee, shows Scout.com.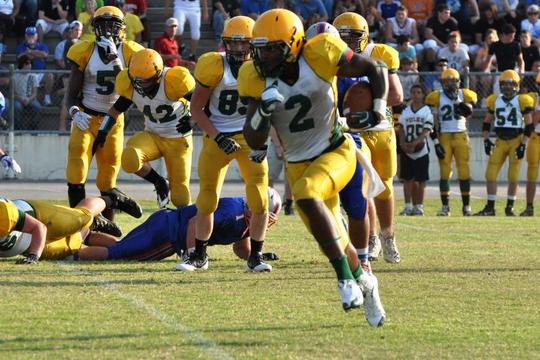 247Sports.com
Henry is announcing his decision on September 27, which I expect to be for Alabama. He is enamored with the Tide program, and while Tennessee and Georgia are good options, I just believe he destined for Tuscaloosa.
He's a huge 6'3", 245-pound RB that actually runs with more speed, grace, elusiveness and athleticism than power and strength. I think he'll excel in college.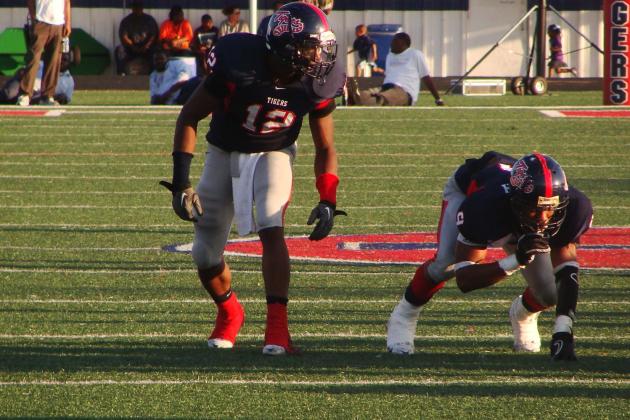 247Sports.com
Conner has been a stud for his South Panola team since his freshman year. Today he is a 6'1", 200-pounder that plays RB but will be a great safety in college.
He is going to play in the SEC and his school usually sends players to Ole Miss. But Alabama is in the hunt along with LSU and Mississippi State, per Scout.com.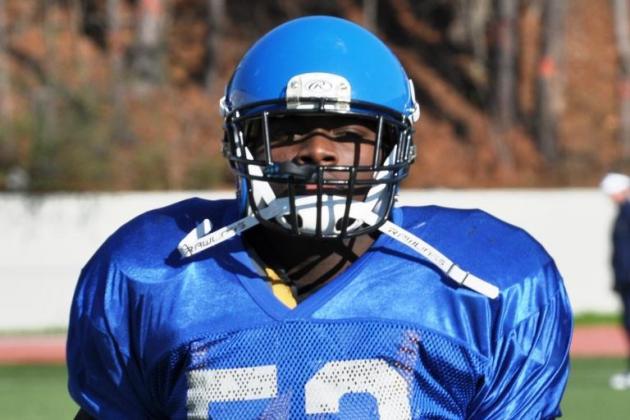 247Sports.com
Adams is a prospect for Alabama, but I think he is more likely to end up at either Auburn or Clemson. He's a 6'3" DT that has gotten his bulk up to over 300 pounds this year. Explosive, athletic and quick at the snap, Adams is big-time DT.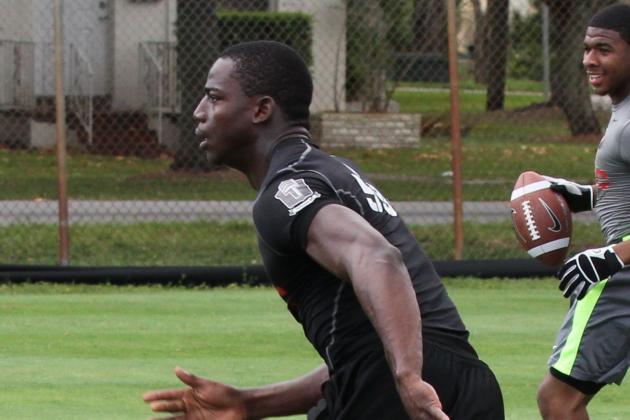 247Sports.com
Thomas is a 6'3" OLB that is in the 210-215-pound range. He can play the Jack OLB spot in the Tide defense as he has great speed, pass-rushing ability, quickness and athleticism.
He is from Florida, and Scout.com reports that he likely will trip to Tuscaloosa this fall along with Georgia and USC. Florida State, Miami, Florida and Louisville are also in the hunt.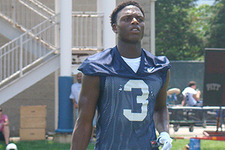 Scout.com
Foster doesn't discuss his recruitment too often, but the growing feeling is that Alabama is one of the schools that could be amongst his main favorites.
I would also include Pitt in there, as the 6'2", 190-pound WR is from the Keystone State. With Alabama using these past few recruiting cycles to add more firepower at WR position, Foster fits that trend very well.
Look for Alabama to stay hard on him until NSD.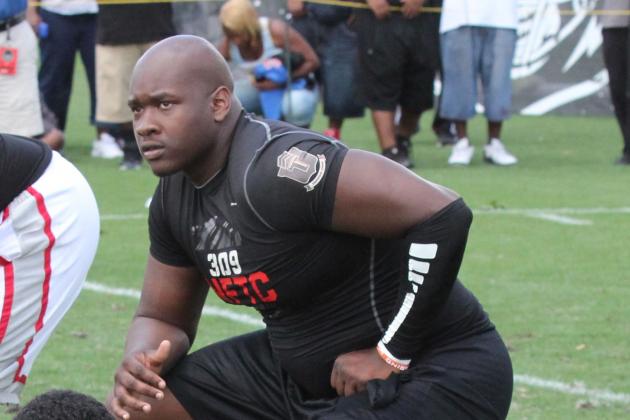 247Sports.com
Alabama is one of Tunsil's top two schools with Georgia, per Scout.com. The 6'6", 295-pound OT is tops in the country at his position and Alabama sees him to follow its tradition of great OL.
I think Georgia is the pick right now, but Alabama is coming on strong. Tunsil likely will trip to Tuscaloosa and the Tide will definitely put the full-court press on him.
Edwin Weathersby has worked in scouting/player personnel departments for three professional football teams, including the New York Giants, Cleveland Browns and the Las Vegas Gladiators of the Arena League. He spent a year evaluating prep prospects & writing specific recruiting and scouting content articles for Student Sports Football (now ESPN Rise-HS). A syndicated scout and writer, he's also contributed to WeAreSC.com, GatorBait.net and Diamonds in the Rough Inc., a College Football and NFL Draft magazine.