Which QBs from 2013 NFL Draft Have Best Chances for Immediate Success?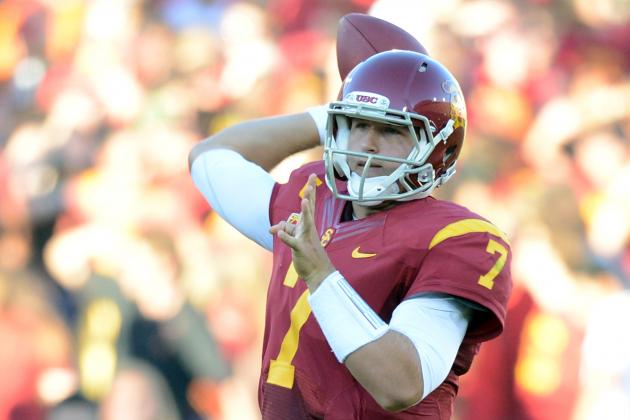 Harry How/Getty Images

If the first-year success of Cam Newton, Andy Dalton and even Robert Griffin III have taught us anything, it's that first-year quarterbacks are no longer game managers who need their hands held by coaches.
This is a new NFL, and by trickle-down effect, a new NCAA. Quarterbacks are leaving college more prepared than ever before to take on defenses of the pro variety. Not all quarterbacks are created equal, though.
Which quarterbacks from the 2013 draft class have the look of early studs?
Begin Slideshow

»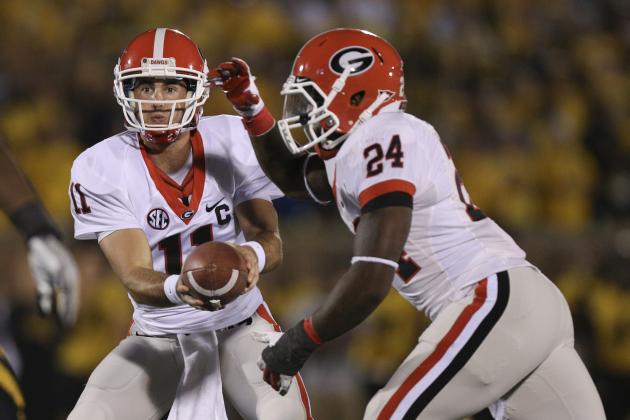 Ed Zurga/Getty Images

Aaron Murray may not have the size that NFL general managers fall in love with, but he has the arm and accuracy to become a very good starter from Day One.
Murray is listed at just 6'1" and 212 lbs., but he has a high release point similar to Russell Wilson. Murray may be a short quarterback, but he doesn't have passes batted down at the line of scrimmage at a higher rate than is normal.
What Murray does so well is deliver the ball on time in a catchable location. That ability to thread the needle and drive the ball home will get Murray drafted, and in the right situation, he has the tools to be a first-year starter.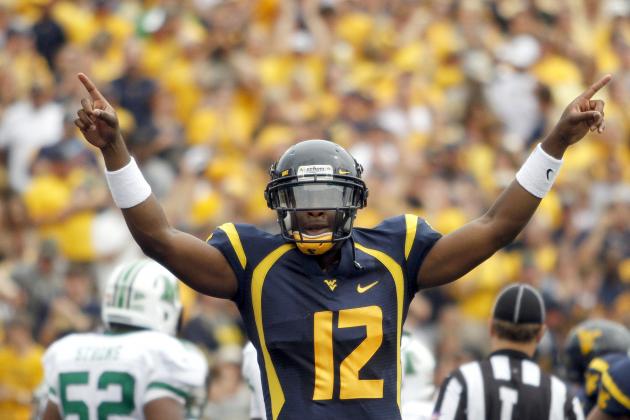 Justin K. Aller/Getty Images

If you want someone to compare to Robert Griffin III, Geno Smith is your man.
The Heisman candidate is a dual-threat quarterback who has track-star speed when he hits the open field. Smith, much like RG3, isn't playing in an NFL-style scheme that other colleges prefer, but his playmaking skills will shoot him up draft boards as the season progresses.
Smith currently has a Round 1 grade on our big board, and rightfully so. His quick release and sprinter speed make him a dream for an innovative offensive coordinator who can find ways to keep the ball in the hands of his dynamic quarterback. Smith has that Griffin-like skill to be a designed runner from the backfield while also being an accurate downfield passer.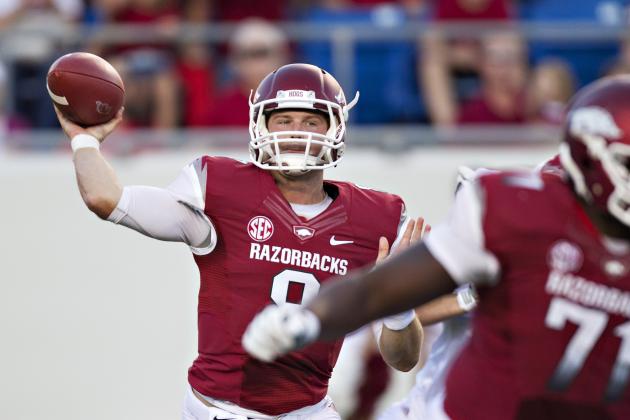 Wesley Hitt/Getty Images

If Russell Wilson and Robert Griffin III can start in an NFL game as quarterbacks under 6'3", Tyler Wilson can too.
Wilson isn't the athlete that Griffin or R. Wilson are, but he's as good of a passer at this point in his career. Wilson's accuracy, and his familiarity with an NFL passing structure, will make him a very intriguing quarterback prospect. There are even some listing Wilson as their top quarterback prospect for the 2013 class.
Wilson's prospects are great, but the ability that will make him a high-level producer as a rookie is his accuracy and vision. Playing in a wide-open scheme, Wilson is able to quickly read and deliver the ball. His quick-hit mentality is perfect for today's brand of football.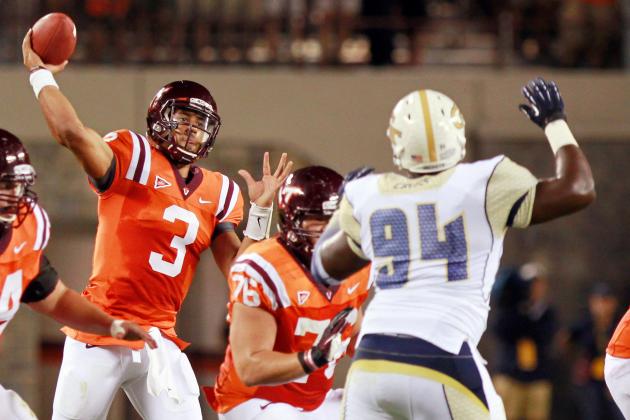 Geoff Burke/Getty Images

Logan Thomas isn't the kind of quarterback who will impress you with gaudy passing stats. He's the kind of quarterback prospect who will blow you away with raw physical talent.
Grading a quarterback on physical ability over production can be risky (see Russell, JaMarcus), but there are also times it pans out in a big way (see Newton, Cam). Logan Thomas has the potential to be either type of player, but what is very clear is that he has the tools to be a very good NFL starter for a long time.
Hitting the NFL as a first-year starter, Thomas will likely be on the Cam Newton plan. Whichever team drafts Thomas will look to use his natural skills—arm strength and mobility—to form a game plan that puts the ball in his hands to make high-percentage plays.
Thomas, in a vertical offense, could hit the NFL at full speed.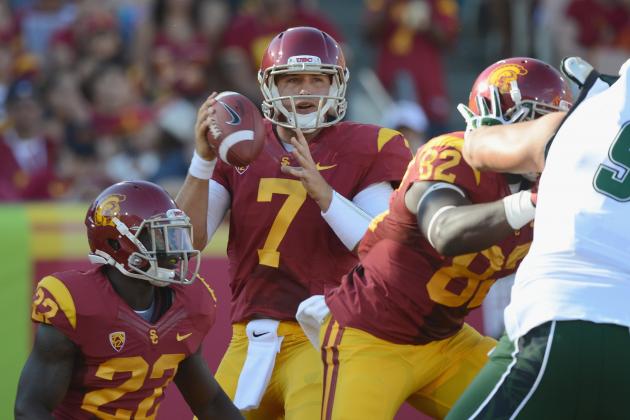 Harry How/Getty Images

Matt Barkley isn't the consensus No. 1 quarterback prospect for the 2013 NFL draft, but if you're looking for the most NFL-ready passer, Barkley gets my vote.
The USC offense is straight out of the NFL thanks to Lane Kiffin's methodology. Barkley has spent four years in a scheme that will be very similar to what he's asked to do in the NFL, and just like Andy Dalton last season and Andrew Luck this year, we've seen where that makes a huge difference for a rookie quarterback who is asked to start right away.
Barkley has flaws, to be sure. He's small (6'1 1/2", 200 lbs.), and he plays in a system that's dominated by All-American players. Extrapolating Barkley from that scheme and projecting him to the NFL is tough, because chances are, his wide receivers at USC are better than the duo he'll throw to in his first NFL season.
What can be learned about Barkley is that he's smart enough to run a pro system and be highly productive doing it. Barkley stands above the rest as a first-year prospect who can produce from the opening snap.