Why We Already Know the SEC Is Guaranteed Two BCS Berths in 2012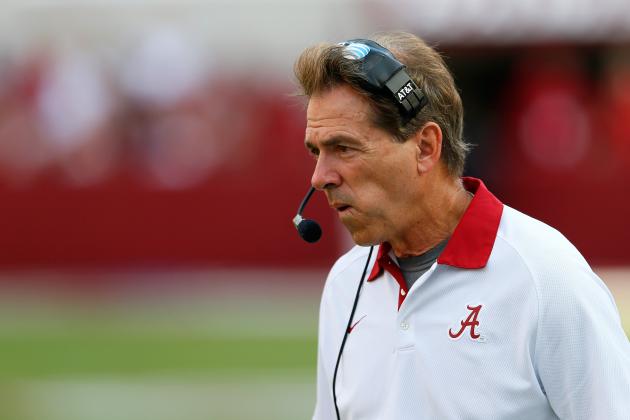 Kevin C. Cox/Getty Images

College football fans know how this story ends.
We've seen it six times in a row, and by the time 2013 rolls around, the SEC will be playing in two BCS bowl games. Book it.
This conference has too many great teams, and even though Arkansas fell to UL-Monroe last Saturday, the league still has teams like Georgia and South Carolina anxious to capture that coveted SEC championship.
Not to mention the fact that LSU and Alabama still call the SEC home. It's a brand new season and a brand new year, but the SEC will feature two teams in BCS bowls once again.
Begin Slideshow

»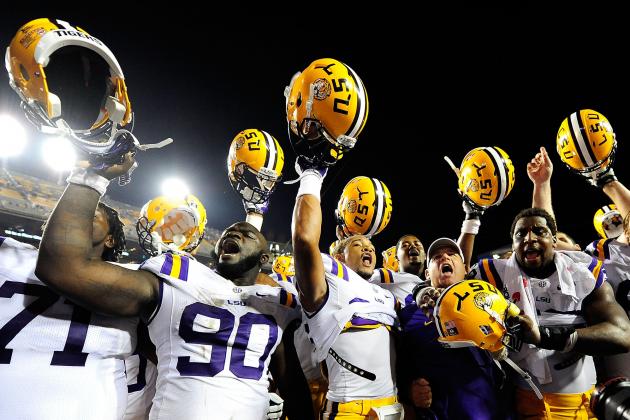 Stacy Revere/Getty Images

Let's cut to the chase—LSU and Alabama are the best teams in the country.
Both teams have only played two games and it's plain to see that they are far more superior to their opponents, and though both schools have some tough challenges awaiting them in the SEC, they should get through them unscathed and enter their Nov. 3 showdown unbeaten.
Cue the promo packages for "Game of the Century 3?" Pac-12 fans and Big 12 fans love the sound of that.
So if all goes according to plan (spoiler alert: nothing ever goes according to plan in college football), the winner of this game should go to the national championship, while the loser plays in the Sugar Bowl.
But if for some reason one of these two teams slip up against an opponent it shouldn't lose to like a certain team did in Little Rock, here's a backup plan...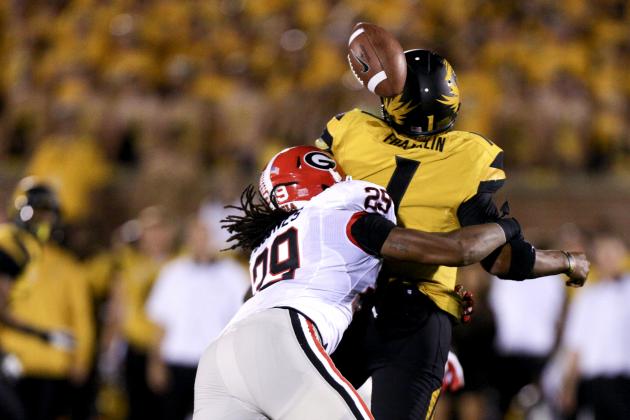 Ed Zurga/Getty Images

In case you haven't heard, the SEC East is looking pretty darn good right now.
Georgia reminded Missouri that "grown man football" is a recipe for success, Tennessee's Tyler Bray looks to be the best quarterback in the league right now, South Carolina's doing its thing and Florida just captured a huge win for its program at Texas A&M.
All four of those teams are currently unbeaten, and we'll get to witness if Tennessee is for real or not when the Vols take on a talented, defensively-minded Florida team.
In fact, some could argue that the race in the SEC East is far more compelling than the one taking place in the West. Look, we already know it's LSU and Alabama slugging it out for the divisional title over there, but in the SEC East, it's anybody's ballgame.
Who knows? Maybe Vol Daddy gets a little redemption when his Tennessee Vols pull off a magical upset against Alabama. Hey, it could happen... in a hypothetical situation.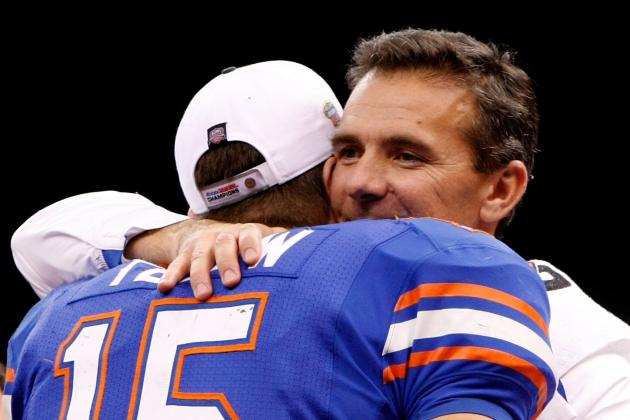 Kevin C. Cox/Getty Images

Take a seat, class, and enjoy a brief history lesson.
In the past six seasons, the SEC featured two teams in BCS bowl games, including two teams playing for the national title last year.
In fact, in 2010, the SEC, Pac-12 and Big Ten all had two teams make the BCS bowl game, and in 2007, the SEC, Big 12 and Big Ten had two teams in BCS bowl games, as well. So having two teams from the same conference play in BCS bowl games isn't a stretch at all.
So who's to say that the SEC doesn't do it again this season? Understand that the past helps predict the future, and the SEC made two bowl games in those six straight seasons because it had the best conference in football.
There's not a difference this season. If anything, some could argue that the SEC is much stronger than it was a year ago because of the inspiring play from the SEC East.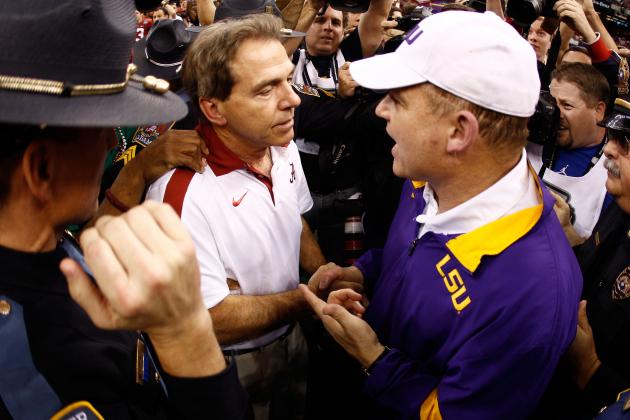 Chris Graythen/Getty Images

Take a minute and ponder your worst nightmare as a college football fan.
What if, just what if, we have another rematch for the national championship? Hard to imagine a scenario playing out the same exact way, but is it really that hard to imagine?
Chances are Florida State, Oregon, USC or Oklahoma goes undefeated in the regular season, but all of those teams have flaws that could be exploited on any given Saturday. Heck, USC barely squeezed by Syracuse, of all teams, last Saturday. Bad weather conditions or not, the Trojans' performance proves my point that anything can happen any weekend.
So let's say no other team in the country is undefeated at the end of the season except for the winner of the closely-contested LSU/Alabama game.
Rematch anyone? Even if this scenario doesn't exactly play out, the winner of LSU/Alabama would most likely go to the national championship game while the other plays in the Sugar Bowl.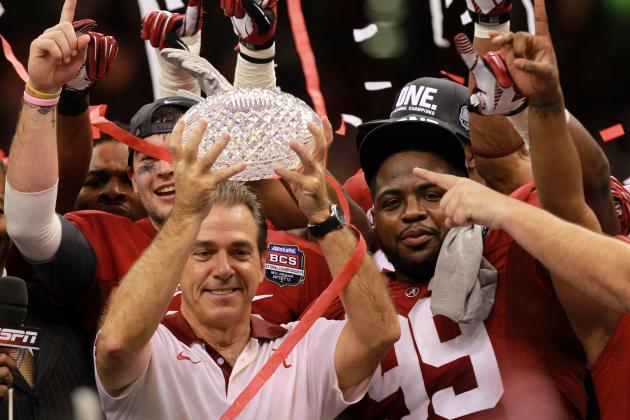 Ronald Martinez/Getty Images

It's almost the SEC's birthright at this point.
The respect given to the SEC by the national media and the fans is well-deserved, but it's rubbed a lot of fans from other conferences the wrong way.
That's a different article for another time, but the fact remains that the SEC has proven itself to be the best conference in the sport for a decade now.
So one would have to believe that the SEC would easily earn votes to BCS bowl games.
If it comes down to the SEC teams and a few bubble teams, the SEC will be chosen every single time for its draw ability, dominance and traveling fans.