WWE: 10 Ways Raw Needs to Improve the Format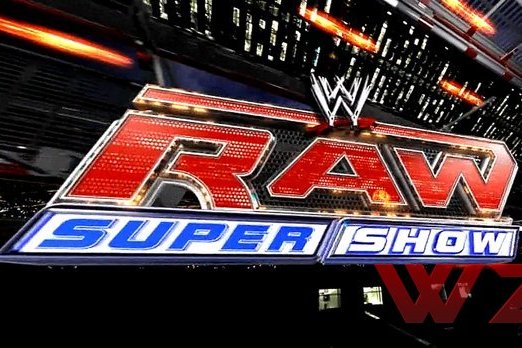 Photo courtesy of WWE.com
No wrestling fan expected Monday Night Raw's transition to a three-hour format to be a perfectly smooth one.
In fact, many thought that it would fail miserably.
While I think it's still too early to declare Raw's move to three hours either a success or a failure, it's not too early to see some of the problems that the show has been having since Raw 1000.
Sure, the three-hour Raws haven't been terrible overall. But there are more than just a few adjustments that must be made to the show's format in order to ensure that that never happens.
Here are 10 suggestions to help Raw improve its new three-hour format.
Begin Slideshow

»
At least on paper, WWE's RAWactive polls are a great concept.
The execution of this concept, however, is very questionable.
Like most fans expected, the choices in these polls typically (though not always) lead the fans to choose an option that is ridiculously obvious.
In an ideal world, the exact opposite would happen. We would be given three quality choices in which the "winning" choice wouldn't be easily identifiable before we even vote for what we want to see.
Of course, I understand that the reason the choices are so obvious is so that the WWE can prepare ahead of time for whatever the fans vote for. But preparing for multiple scenarios doesn't seem all that difficult.
Just give us some RAWactive choices that actually all matter, WWE. That's all I'm asking.
To the WWE's credit, the company has made the mid-card a much bigger priority since Raw shifted to its three-hour format.
But the mid-card title scene hasn't gotten quite the spotlight that it should.
Antonio Cesaro is an up-and-comer that the WWE has high hopes for, and he needs more than just a three-minute match against a comedy character like Santino Marella in order to get over and be taken seriously as the United States Champion.
Meanwhile, the WWE needs to find something to do with The Miz and the Intercontinental Championship.
Relegating The Miz to commentary isn't doing much for him, and he needs to have a feud at all times in order to make the Intercontinental title seem like it matters more than it currently does.
When both the US and IC belts aren't given the proper amount of TV time, they become afterthoughts, as do the guys who are holding them.
By no means is this a knock on AJ, who I think is a very good performer.
Rather, it's about TV time.
I've never been a big fan of any type of authority figure--whether that's a GM, commissioner, chairman or whatever--taking away precious TV time from the actual WWE superstars, and that's exactly what AJ is doing.
If she was a wrestler first and foremost, I'd have no problem with it. But she's not...she's Raw's GM.
However, AJ is constantly inserted into storylines (such as her recent angle with Vickie Guerrero), and she appears on your average episode of Raw more times than anyone else on the roster.
Like I said, this isn't me taking aim at AJ. It's just a matter of a GM appearing on TV far too much when that time should be given to the WWE's mid-carders or tag team division instead.
Please, make these stop.
For several years now, the WWE has aired these "Did You Know?" segments in which the company boasts about mediocre accomplishments that no one cares about.
We don't give a crap if Raw beat the MLB in the ratings, if Raw has had more episodes than The Simpsons or if Raw has been the USA Network's No. 1 show for four straight weeks.
Although these little "Did You Know?" segments don't take up a ton of TV time, they're absolutely pointless and meant only to inflate the WWE's already inflated ego.
These need to end. ASAP.
I wonder what percentage of Raw episodes start with an in-ring promo?
90 percent? 95 percent? 99?
I don't know for sure, but I'd be willing to bet that (at least over the past few years) it's been damn near close to 100.
Almost every week you can be certain that Raw will begin with some sort of in-ring promo that leads to a match or perhaps even another confrontation later on in the show.
Here's an idea: How about beginning Raw with a match every once in a while?
Not every match on Raw needs to last 10 or more minutes and be an instant classic.
But Raw's problem with having too many short matches when it was two hours long has carried over to the three-hour format.
There has been a ton of very quick matches on Raw recently: Zack Ryder vs. David Otunga, Ryder vs. Heath Slater, Jinder Mahal vs. Ryback, Slater vs. Santino Marella, Daniel Bryan vs. R-Truth, Ryback vs. Jack Swagger, Sheamus vs. Swagger, etc.
I think you get the point.
While I understand that many of these short matches (typically squashes) happen in order to get one of the wrestlers over, the truth is that they're not doing much for anybody involved.
Seeing Ryback hit a jobber with 10 moves and then pinning him isn't impressive, nor is Ryder picking up a win over an awful wrestler like Otunga.
The WWE has to eliminate these short squashes altogether or, at the very least, severely limit them.
After initially being bombard by Twitter and Tout references, the WWE has definitely scaled back the push of both social networking sites.
But as we all know, both Tout and Twitter are still a very big part of Monday Night Raw.
The WWE loves to show fan and superstars Touts and tweets on its flagship show, which is a direct result of its business relationship with both companies.
That's a smart business move for the WWE, but there comes a point when it pushes Tout and Twitter so hard that it becomes downright enraging for the fans to hear those two sites constantly mentioned throughout Raw broadcasts.
We reached that point a long time ago, WWE.
Now, I know that eliminating any and all references to both Twitter and Tout isn't going to happen anytime soon. But limiting those references would please millions of your fans.
How hard would it be to do this?
Take last week's Raw, for example, when Raw General Manager announced during the show that CM Punk would face Sheamus in a huge battle between the WWE's two World champions.
That match obviously didn't take place, but that's not the point. The point is that the WWE should advertise huge Raw matches beforehand as much as possible.
If we're going to see Punk vs. Sheamus, another match that has never happened before or even a big match like Randy Orton vs. Daniel Bryan, we should know about it in advance.
That way, fans of the superstars involved will be much more likely to tune into the show, especially if they're only a casual wrestling fan.
In turn, this would likely result in a sizable ratings boost, with the fans tuning in to see a big match because of the simple fact that they knew it was going to happen.
The amount of commercials on a standard three-hour Raw is absolutely absurd.
Fellow wrestling writer John Canton actually noted that a recent three-hour Raw featured a whopping five commercial breaks in the first 53 minutes of the show.
That's insane.
While I, of course, understand that the WWE needs these commercials to make a profit, it's imperative that Raw doesn't become one giant commercial itself. And it's getting awfully close to that territory.
There are far too many commercial breaks during a typical Raw, and what's perhaps even worse is that those commercial breaks often have very bad timing.
If a Raw match is going to get eight minutes total, the WWE shouldn't show one minute of the match, go to commercial for four minutes and then come back for the match's final three minutes.
How about airing the commercial before the match so we can see it in its entirety?
It's little things like this that would make Raw flow so much better and help prevent us, the fans, from getting fed up with a three-hour Raw that has an hour of commercials.
The only thing about Raw that's more infuriating than its commercials are its replays.
Never in all my years of watching wrestling could I recall a time when replays seem to take up such a big chunk of your standard Raw episode.
I seriously wish that someone would calculate how much time is used on replays each week because I'm sure that it's something extraordinary.
On Raw, we get what seems like 500 replays of things that happened earlier in the show as well as another 300 of things that happened on either last week's Raw or last week's SmackDown.
It's as if the WWE assumes we have short-term memory loss and can't remember what we had for breakfast this morning, and it's ridiculous.
We don't need to be reminded about what happened just seven days ago 875 times during a Raw broadcast.
Chances are, we remember just fine.
Drake Oz is a WWE Featured Columnist for Bleacher Report. Follow him on Twitter!