January Transfer Window: Biggest Need for All 20 EPL Clubs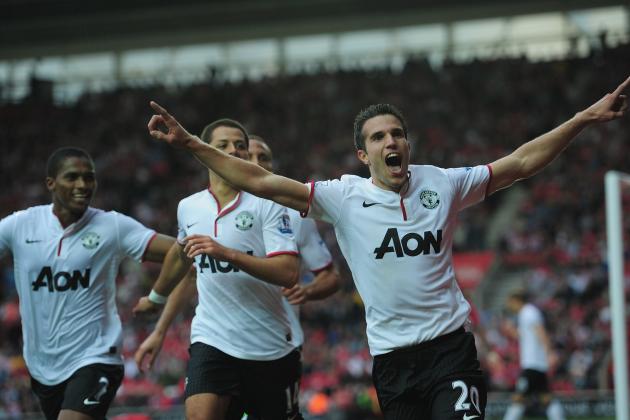 Jamie McDonald/Getty Images

The first international break of the season is underway and transfer windows across Europe are finally closed, so I thought it was a fair time to assess each of the Premier League squads as they stand now and give my thoughts about what they're going to need when January comes around.
Although I think the summer transfer window is a great idea, I also think that the January window can force a lot of managers into panic, buying signing players that, in the cold light of day, they probably don't need.
In alphabetical order, I'm going to suggest what I think each Premier League club will need when the next transfer window opens.
Begin Slideshow

»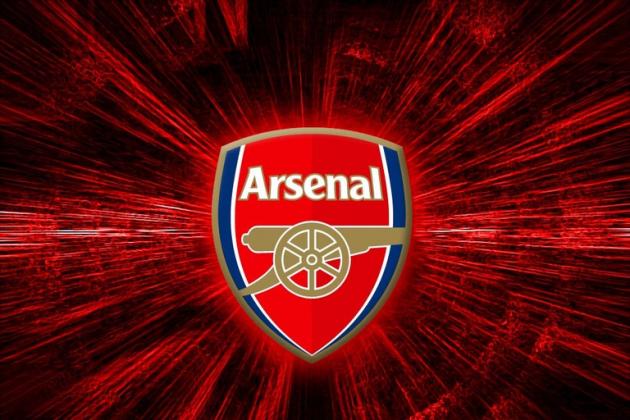 Getty Images
I still think that Arsenal need to sign a defensive midfielder to replace the departed Alex Song.
Abou Diaby can fill that role, but he normally picks up an injury or two during the season, which leaves just Mikel Arteta.
I know that having Jack Wilshere back from injury will be like having a new player, but Arsenal are still short in that department, so if I were Arsene Wenger, I'd be looking for a defensive midfielder in January.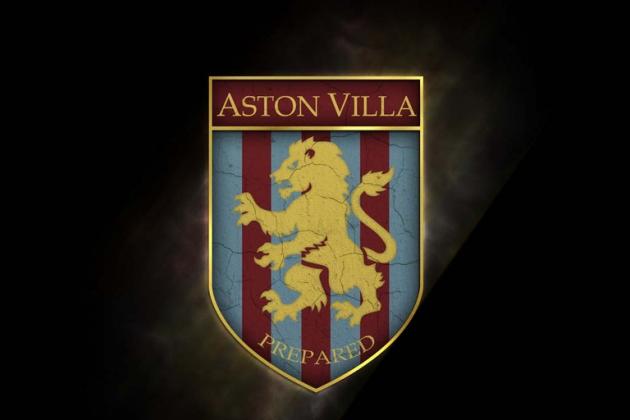 Getty Images
Paul Lambert has got a really difficult job on his hands at Villa Park.
It doesn't seem like he's got a lot of money to spend and there's a lack of form in the forward areas.
Charles N'Zogbia's move from Wigan last year hasn't really worked out and Darren Bent looks isolated up front at times.
Darren Bent can score goals and if Villa are to have any sort of decent season, they're relying on him.
If it were me, I'd be looking to add a couple of wide players to the squad to complement the talented youngsters that Lambert already has at his disposal.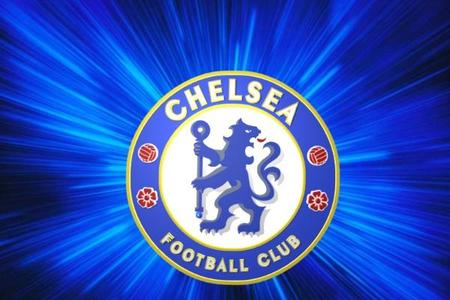 Image courtesy of chelseafcwallpaper.net
The only weakness that I can see in the Chelsea squad right now is that they're short of strikers.
Although they signed Victor Moses from Wigan in the transfer window, I think he's more of a wide player.
Ironically, Daniel Sturridge usually plays out wide for Chelsea, but I'd play him through the middle.
That leaves just Fernando Torres as the only recognised striker played in position.
Even though Chelsea have got a lot of attacking midfielders, they still need cover up top, but I don't know who they could bring in.
Almost every decent, world-class striker will be cup-tied for Europe or priced out of a move until summer.
It's a difficult one, but I'm sure Chelsea will add another striker as soon as they can.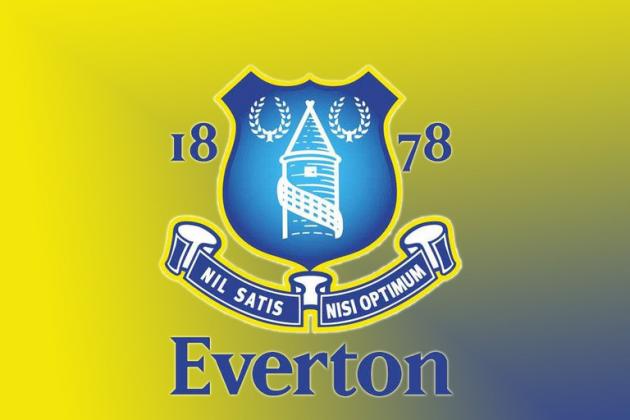 Getty Images
This whole slideshow is about the biggest need for each club in the January transfer window.
Some clubs will need to bring players in and others will need to keep hold of their best players.
For me, Everton fall into the latter category and the critical thing for them in January is to keep hold of Marouane Fellaini.
The only thing that Everton can't offer Fellaini, at least this season, is European football.
If another club comes in that can offer him that, he might consider his options.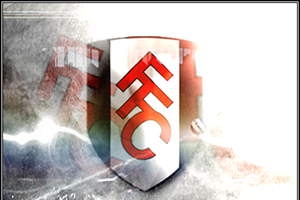 Getty Images
Martin Jol must be relieved that the whole Clint Dempsey saga is over.
In saying that, he'll have been disappointed to lose a player of his quality, as well as losing the highly-impressive Moussa Dembele.
Jol may need to bring in someone who could chip in with his fair share of goals, because Dempsey guaranteed at least 10-12 goals a season from midfield, which could be the difference between finishing mid-table or fighting relegation.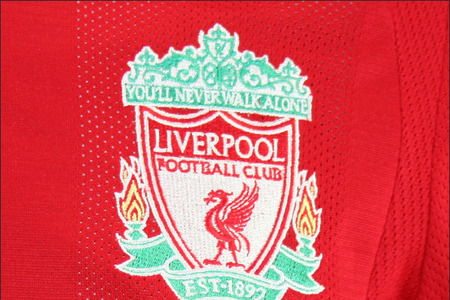 Image courtesy of soccerpro.com
This is the easiest slide to write of the lot.
Liverpool need at least another striker, possibly two.
As talented as Luis Suarez is, he doesn't convert as many chances as he should and Fabio Borini needs time to settle into life at Anfield.
Letting Andy Carroll go without identifying a replacement was just lunacy.
In an open letter to the fans last week, owner John W. Henry (reported via independent.co.uk) said that:
We will invest to succeed, but we will not mortgage the future with risky spending.
Now, correct me if I'm wrong, but this is a man who allowed Kenny Dalglish to spend somewhere in the region of £100 million on players including Andy Carroll, Jordan Henderson, Stewart Downing and Charlie Adam.
To me, that's risky spending.
Liverpool are desperately in need of a striker or two and the owners might have to bite the bullet if they're to give the fans the success that they crave.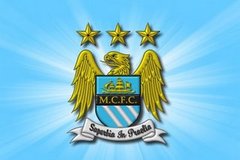 Getty Images
I've not got a clue where to start with Manchester City.
They have the most complete squad in the Premier League.
Their strength in depth is frightening and whoever finishes above them will win the league.
I suppose the only thing I could say about Manchester City is that in January, they may need to bring in a short-term replacement for Yaya Toure when he's away at the African Cup of Nations.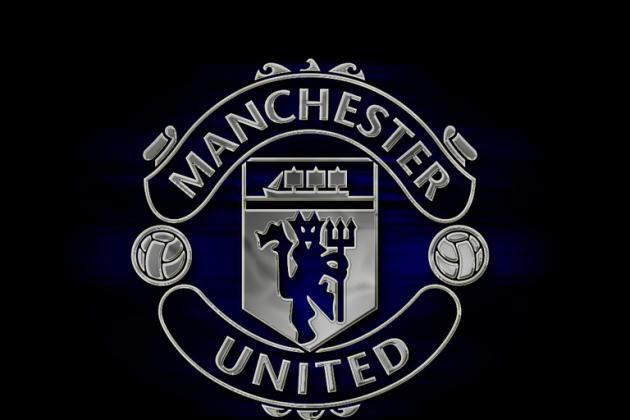 Getty Images
For everything I've just said about City, I could say the same about Manchester United.
I don't really see any weaknesses in the squad.
Normally I'd have said they'd need a replacement for Rio Ferdinand, who can sometimes miss out on games with injury. And as he's getting older, that might happen more often. However, they've got replacements in the shape of Jonny Evans, Phil Jones and Chris Smalling.
Tom Cleverley is emerging as a top player and he'll be a key part of the squad going forward.
It's not something they really need to do, but I'd look at maybe offloading Nani.
The Portuguese winger is far too inconsistent.
His team-mates, Ashley Young and Antonio Valencia, are capable of providing more consistency and they tend to do more defensively than Nani does.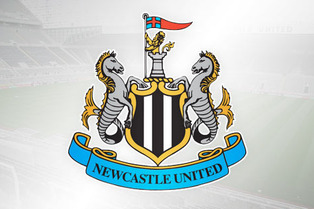 Getty Images
After a stunning season last year that just saw them missing out on Champions League football, the key thing for Newcastle this season is to consolidate themselves as a top-10 club.
Hanging on to their best players will be a huge part of that challenge.
Hatem ben Arfa, Yohan Cabaye, Demba Ba and Papiss Cisse will continue to attract interest if their form continues, and that could be Newcastle's biggest threat.
If I were Alan Pardew or Mike Ashley, my priority would be tying these guys down to improved, long-term contracts in January instead of bringing others in, unless it be absolutely necessary.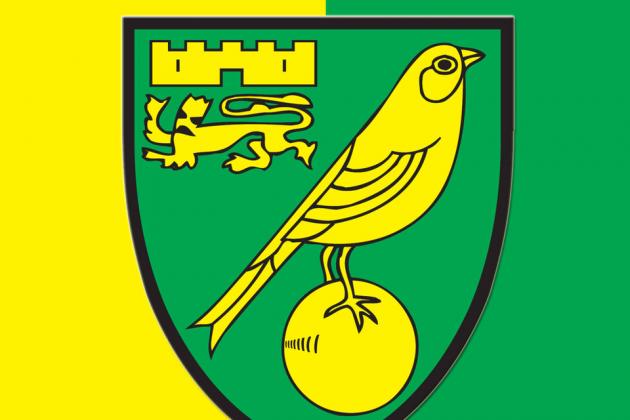 Getty Images
Paul Lambert did an incredible job at Carrow Road, so he was always going to be a hard act for Chris Hughton to follow.
This January, I'd expect one or two players to leave, with Hughton bringing in a couple of fresh faces.
The Norwich squad seems to be pretty solid, so the key thing for Hughton in January is to ensure that any players he brings in don't disrupt the harmony of the squad.
Otherwise, he might have a tough job on his hands.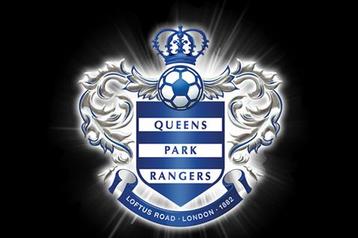 Image courtesy of bleacherreport.com
After all the comings and goings at Loftus Road since Tony Fernandes bought QPR, it would be nice to see the club limit the number of players, if any, that come in when the transfer window opens again.
For a club to be successful, they need consistency on and off the pitch, so the turnaround of players, on such a huge scale, needs to be stopped.
On paper, QPR have a squad capable of finishing in the top ten, but it's down to whether or not Mark Hughes can keep all of the players happy.
The key thing is that Mark Hughes doesn't have any excuses anymore.
The squad he's assembled consists of, by and large, his players and their success or failure will be down to him.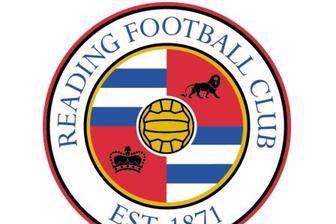 Image courtesy of bleacherreport.com
It's fair to say that Reading had a dream season last year and their manager, Brian McDermott, comes across as a great guy, as well as being an excellent coach.
The only thing that I'd say about Reading in January is that they might want to bring in some more players with Premier League experience.
Talent will get you a long way, but experience of the Premier League can't be underestimated.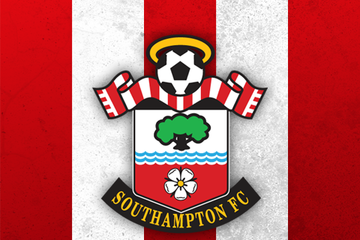 Image courtesy of bleacherreport.com
Three games gone, no wins and no points for Southampton.
Sounds bad when you look at it like that, but if you've actually watched any of their matches, they've played exceptionally well and it's only been defensive naivety that's cost them.
Arguably, you could say they should have beaten the defending champions on the opening day and the most successful English side of the past 20 years last Sunday.
Rickie Lambert has already proved he can score goals in the Premier League after just three games and Adam Lallana has shown how talented he is on the big stage.
Nigel Adkins may want to look at adding more defensive cover with proven players, because going forward, Saints will be fine.
It's at the back where I can see problems for them.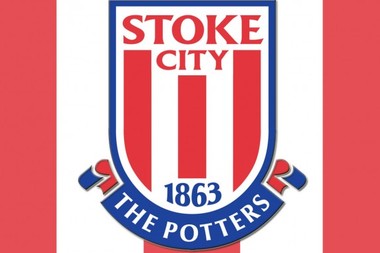 Image courtesy of bleacherreport.com
Tony Pulis is a shrewd manager and Stoke are a fantastically well-supported club.
Their squad is Premier League quality and Pulis gets the best out of them more often than not.
It'd be too easy to judge them after their inconsistency last season, but it's easy to forget that they had to juggle European football with Premier League responsibilities.
That's not something they'll have to worry about this season and they'll be better for it.
As for what they'll do in January, I really don't know.
They're well covered in all areas of the pitch, with international-class footballers in almost every position.
I really don't see them doing any business in January, but if they do, Pulis won't be one of those managers that brings someone in just for the sake of it.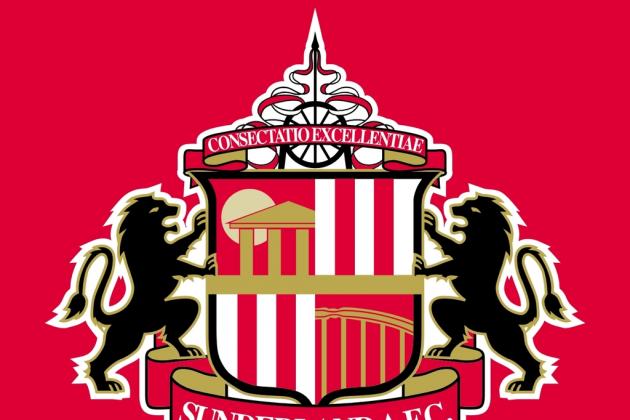 In the closing days of the last transfer window, Martin O'Neill pulled off a couple of great signings in Steven Fletcher and Adam Johnson.
For me, he doesn't need to do any business in January.
He might have to keep a close eye on two of his best players though.
Stephane Sessegnon and James McClean were two of their best players last year and if they have the same kind of impact before January, O'Neill might have a job on his hands keeping hold of them.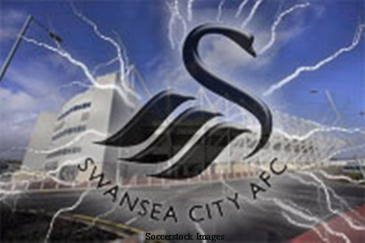 Image courtesy of bleacherreport.com
I'll be the first to admit that I didn't see Swansea's blistering start to the season coming.
Putting five past QPR on the opening day, before putting three past West Ham and following that up with a 2-2 draw at home to Sunderland have seen the Swans start life without Rodgers with a bang.
Sure, they lost Joe Allen and Scott Sinclair during the last window, but they managed to bring in a raft of talented players like Michu, Jonathan de Guzman and Pablo Hernandez, among others.
Swansea will be fine this season; I don't see them struggling, but I can see some fringe players leaving to make way for another striker in January.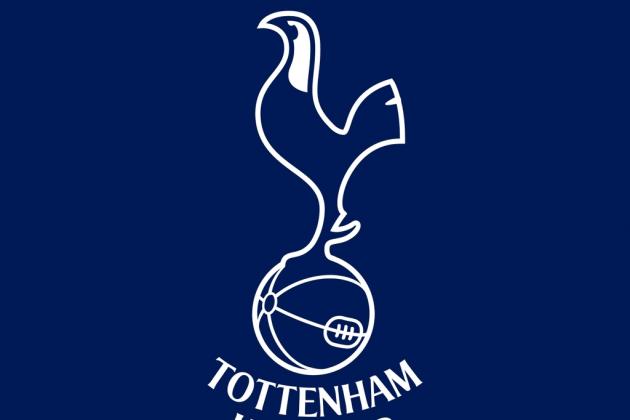 Image courtesy of bleacherreport.com
So, Spurs lost Luka Modric and Rafael van der Vaart during the last transfer window, but they brought in some excellent replacements, like Gylfi Sigurdsson, Clint Dempsey and Moussa Dembele.
In my opinion, they represent great pieces of business by Spurs.
If I were being really picky, Spurs only have Emmanuel Adebayor and Jermain Defoe who can play as out and out strikers.
It's well known that Fernando Llorente's contract with Bilbao comes to an end next summer and as reported by The Independent newspaper, he's refusing to re-sign with them.
I'm obviously not a football manager, but if it were down to me, I'd put in a cheeky offer for him in January to test the waters because I'm sure that Bilbao won't want to lose him for nothing next summer.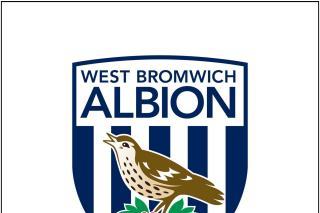 Image courtesy of bleacherreport.com
The thing about West Brom in the transfer window is that they always look for good, young, talented players who can complement the experience they've got.
They've signed players in the past like Scott Allan, Shane Long and recently, Romelu Lukaku on loan from Chelsea.
Their defence is full of Premier League experience with Steven Reid, Liam Ridgewell and Ben Foster.
I really don't see what Steve Clarke can add to the squad in January that he doesn't already have.
West Brom need to make sure their key players are fit for as much of the season as possible.
In January, Clarke might add one or two to the team, perhaps in midfield, but it's not something they really need to do.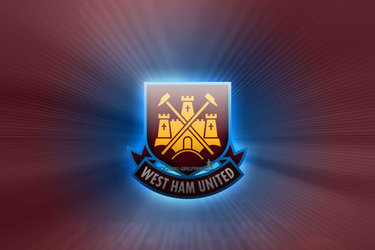 Image courtesy of bleacherreport.com
Back in the Premier League after a year away, West Ham already had a squad full of experienced Premier League players.
Since winning the playoffs, they've added the likes of Matt Jarvis, Andy Carroll, Yossi Benayoun and Jussi Jaaskelainen to that mix, so they should be fine with the squad they've got.
The one position where I can see a weakness is in goal, where Jaaskelainen doesn't really have any experienced competition for his place.
He didn't play regularly in the Premier League last season and at his age, 37, he needs competition.
If I were Sam Allardyce, that's the area I'd look to add to in the next transfer window.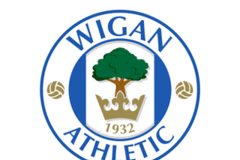 Image courtesy of bleacherreport.com
Rounding off the list, we arrive at the DW Stadium with Wigan.
A well-run club that consistently defies the odds to stay in the Premier League. Despite never having a regular goalscorer, Wigan always find a way to stay up.
They may have lost Victor Moses, but to be honest, Ryo Miyachi is a more than able replacement.
In terms of adding to the squad, maybe adding another striker to give competition to Kone and di Santo would be the way to go.
Celtic's Gary Hooper scores goals for fun in Scotland and, without being disrespecful to Wigan, he's definitely someone they can afford and should be on their radar.