5 Rule Changes That Could Make Football Better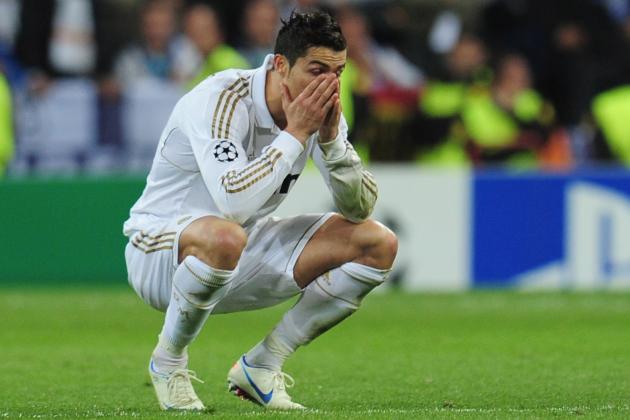 Shaun Botterill/Getty Images

There's an old saying: "Don't fix it if it isn't broken."
That's fair. Football isn't broken, so I'm not going to try to fix it.
With that said, I've come up with five ideas that could improve the beautiful game. They're slightly out of the box, but they're not completely unreasonable. If nothing else, these ideas would make watching a game much more enjoyable.
Feel free to let me know what you think of my rule changes or if you have any clever ideas of your own.
Begin Slideshow

»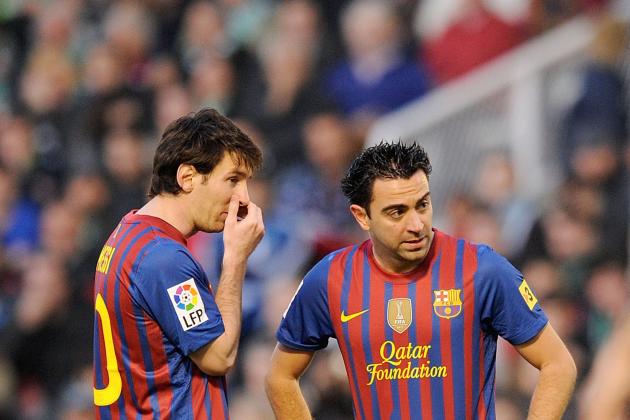 Denis Doyle/Getty Images

Field players aren't allowed to use their hands unless they're putting the ball back in play from the sidelines.
To me, throw-ins are a peculiar rule to begin with, which is why they should be tweaked. Instead of a throw-in, the team with possession will get an indirect free kick.
Moreover, they must take the kick on the ground. Essentially, the rule is encouraging quicker restarts without full-backs slowly inching up the sideline before throwing it off an opponent to do it again.
The normal 10-yard rule will be in effect, but the first ball must be played on the ground so it might not even be an issue. In theory, restarts will happen quicker and defenses will need to be very aware when they clear it out of bounds.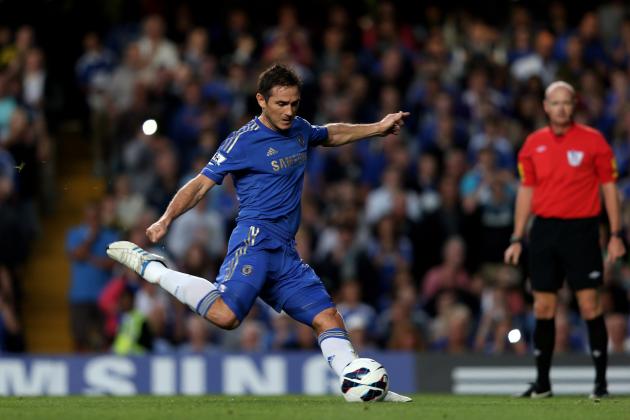 Mark Thompson/Getty Images

As a Chelsea fan, there's nothing more comfortable than Frank Lampard stepping up to the spot.
With that said, maybe we should steal that comfort from fans.
When a penalty kick is awarded, the benefiting team won't be able to chose its taker. Instead, the opponent will get to play a mind game and decide who they want to try to score against them. Rather than the best taker, they can choose the most unreliable opponent.
For this rule, though, there should be a caveat. If the offending team is carded, they surrender their right to chose the opponent's kicker. That way, reckless tackles in the box will be punished more severely than an incidental handball.
Diving needs to be eliminated from the game.
Going down easily is gamesmanship. Small, smart players will go down to avoid injury, which is just fine. However, those that abuse that unwritten rule must be punished.
If there's a suspected dive, the official doesn't necessarily need to yellow card a player, he can simply send him off for 60 seconds. Or two minutes. Or five. It all depends on the severity of the dive, and a yellow card could also be issued.
A referee doesn't necessarily have to get this call right 100 percent of the time; he just needs to call it. By doing that, he would (hopefully) eliminate diving.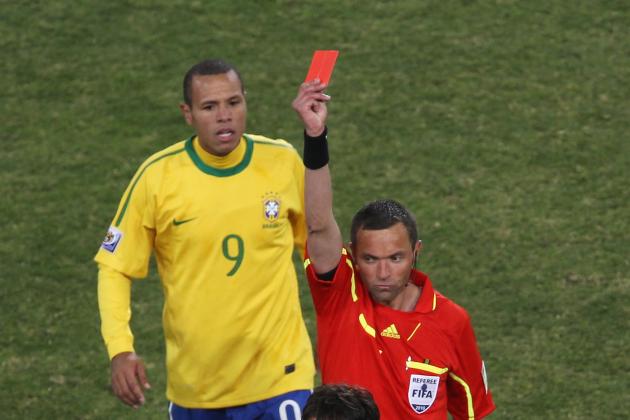 Phil Cole/Getty Images

Egregious fouls or acts that result in a straight red card should be punished severely, and the team should go down a man.
However, if there are two "soft" yellows, the guilty player's team shouldn't be stuck with only 10 men. As long as they have substitutions, teams should be able to substitute the red-carded player with someone on the bench. This rule is extremely tough and is a very slippery slope, but it's a way for an official to make up for a mistake.
No one thought Kaka should've been red carded in the 2010 World Cup. However, he was shown two yellows and was sent off. Because the official was in the wrong (obviously without knowing), allowing Brazil a substitution would've at least slightly made up for the transgression.
Obviously, this could also work when an official gets the two yellow cards right. Imagine a player gets a yellow for dissent then has a late, but not totally reckless, challenge late in the first half. Maybe two yellows are in order, but that doesn't mean the team should be completely handicapped.
With this rule, though, it would be advantageous to have some sort of video replay for an another assistant referee off the pitch.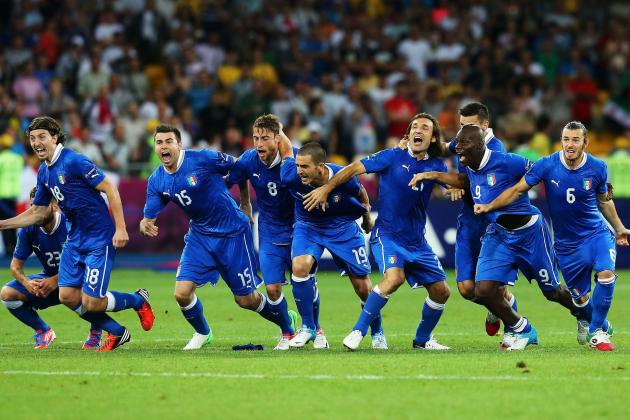 Martin Rose/Getty Images

Football needs extra time, and it needs penalties.
But what if we switched up the methods of getting there?
Imagine, after 90 minutes, 11 players walked back out on the field of a tied game ready to play another 30 minutes. Then, every five minutes, one player from each team must leave the pitch. At 95 minutes, it's 10 vs. 10. After the first 15 minutes, only eight players are going back out there.
Now, it's more complicated than losing someone every five minutes. Once the 30 minutes are up, only five players will remain. And guess who has to take the penalties?
Those five players.
More importantly, though, if the kicks go longer than five, they must go to the players that were taken off in overtime. Rather than just any players, though, they must send out the kickers in order of their departure. For example, the first player off is the sixth kicker; the second is the seventh and so on.
With this rule in effect, a coach must look further than his five best penalty takers. He must take into account the position, fitness and nerves. Moreover, it would allow coaches to keep their goalkeepers on the pitch until the end, making them the last players off and the last kick takers.
By implementing this rule, extra time becomes much more of a mind game. It wouldn't be a dull half hour with an inevitable penalty-kick ending. Instead, it would be a nerve-filled mind game that would test coaches, players and their relationships, while becoming a much better product for the fans.