The 10 Most Tragic Stories in Sports History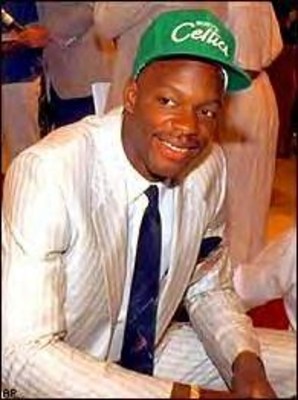 These athletes had their amazing talent and potential stripped from them, whether it was by their own mistakes, the violence of others, or just pure awful luck.
I know there are some people who deserve to be on this list, and to any I forgot, my apologies.
In a perfect world, this list wouldn't contain any names, but unfortunately, we do not live in a perfect world.
Payne Stewart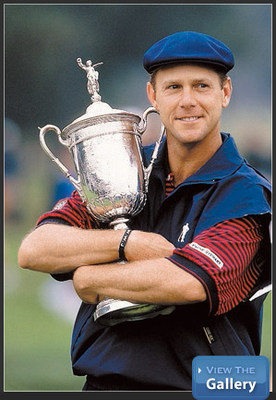 Payne Stewart was in the prime of his career. He had just won the U.S. Open, and had captained the Ryder Cup team to an unfortunate last hole loss at the "Battle at Brookline".
He had won two major championships, and a total of 23 titles on the PGA and European Tour combined.
Stewart was beloved by both players and fans alike.
However, on Oct. 25, 1999, Stewart died in a plane crash near Aberdeen, South Dakota.
Stewart still lives on in the hearts of all golfers, fans and players alike. This tragedy stripped the game of golf of one of its heroes, and one of the truly good people on the PGA tour.
Stewart was 42-years-old.
Darrent Williams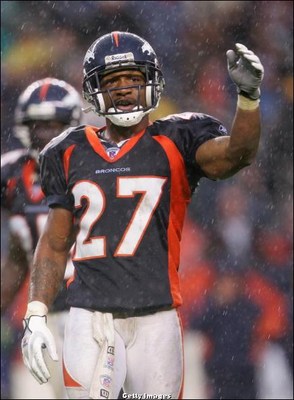 Darrent Williams was a promising young cornerback for the Denver Broncos. In two seasons, he had already established himself as a starter and was projected to become one of the top corners in the NFL.
In his two years with the Broncos, Williams had 139 tackles, six interceptions and two defensive touchdowns.
However, on Jan. 1, 2007, soon after leaving a night club, Williams was killed in a drive by shooting. While there was a previous altercation, Williams was not believed to have been involved.
Williams was 24-years-old.
1958 Manchester United Red Devils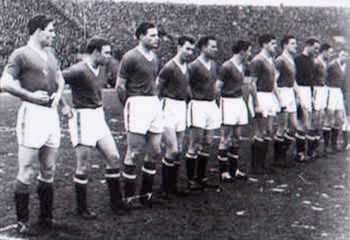 In 1958, while returning to England after a European Cup match in Yugoslavia, the Manchester United plane, which was carrying both players, journalists, and crew members crashed during takeoff at the Munich airport.

Eight players, three Man U. staff members, eight journalists and four others died in the crash.
The crash is infamously known today as the Munich air disaster.
Gene Lipscomb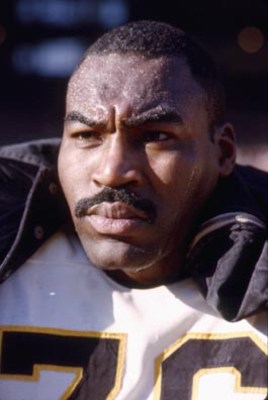 Gene "Big Daddy" Lipscomb was a three-time Pro Bowl selection (in which he won two Pro Bowl MVP's) and a monster playing defensive end for the L.A. Rams, Baltimore Colts, and Pittsburgh Steelers.
However, throughout his career, his demons slowly began to outweigh his talent. He had addictions to alcohol, drugs, and women.
On May 10, 1963, Lipscomb died of a heroin overdose after a night of heavy partying. There was enough heroin inside his body to have killed five men.
Lipscomb was 31-years-old.
Lyman Bostock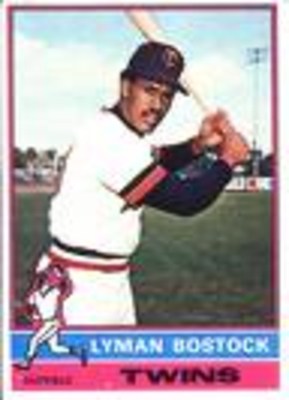 Lyman Bostock was a great player and an even better person. He was a fabulous defensive center fielder and hitter.
Bostock finished fourth and second in respective seasons for the AL batting title, losing the title in 1977 to his teammate Rod Carew.
However, Bostock was most known for his charitable donations. After batting .150 in the month April of 1978, Bostock did the unthinkable.
He attempted to return his salary to the Angels, citing that he "did not earn his salary". When the Angels refused, he donated the money to a charity of his choosing.
However, in the last week of the 1978 season, after a game against the Chicago White Sox, Bostock was shot to death after dinner with his uncle.
Bostock was 27-years-old.
Richard Collier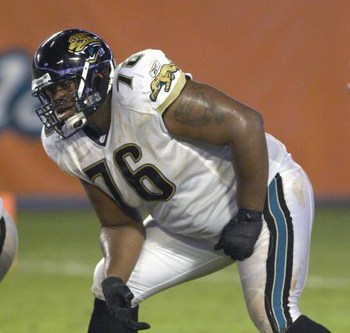 Richard Collier was a third-year offensive lineman for the Jacksonville Jaguars. He began playing competitive football while at junior college, where he enrolled weighing 390 pounds.
After vigorous training to improve his foot speed and decrease his weight, Collier then transferred to Valdosta State, where he earned the title of All-American and helped lead Valdosta State to a Div. II National Championship.
However, on September 2, 2008, following a night at a club, Collier was shot 14 times. He was left paralyzed from the waist down and required his left leg to be amputated above the knee.
Fortunately, Collier survived the shooting and continues to rehab his injuries today. While he has lost his athletic ability, his spirits are still high.
Darryl Strawberry and Dwight Gooden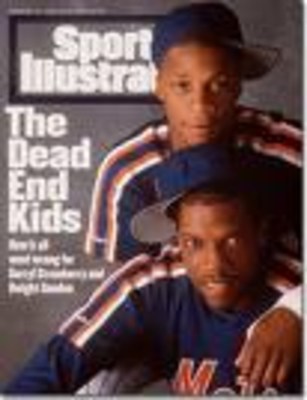 Between these two, they had 12 All-Star selections, seven World Series rings, three Silver Slugger awards and two Rookie of the Year awards, while "Doc" Gooden added in a NL Cy Young Award.
Their potential was unfathomable, and their friendship was greatly chronicled.
However, drugs would lead both of these great athletes into the purgatory of professional baseball.
After various stints in rehab centers and jail, both Strawberry and Gooden will forever be known for the great things they accomplished, and the great opportunities they missed out on due to their own addictions.
John Daly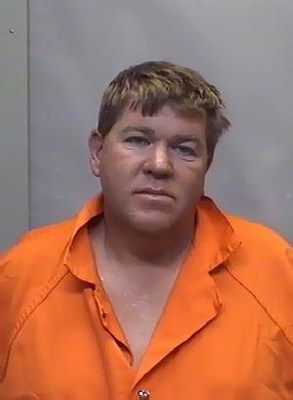 John Daly has consistently said he has five addictions: alcohol, cigarettes, gambling, women, and chocolate.
Even these five addictions could not completely derail his unbelievable golf talent coupled with his ability to hit the living "$#%&" out of the ball.
John Daly has won two Majors, the 91' PGA Championship and the '95 U.S. Open, along with another 17 pro tournaments.
However, no one will ever know the true talent Daly could have shown the world had he been a little more focused on golf and a little less focused on getting drunk at Hooters.
Regardless of how tragic this story has been and continues to be, Daly still captivates fans attention, regardless of whether you love him or hate him (and just for the record, I still love him).
Len Bias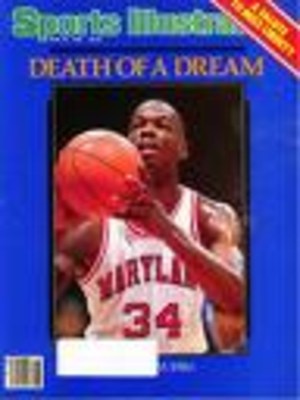 Len Bias was the No. 2 overall selection in the 1986 NBA Draft by the Boston Celtics.
Bias defied gravity during his time at Maryland, and had the potential to be one of the most athletically gifted basketball players ever. He was a great playmaker and had the opportunity to join a dynasty in Boston, alongside Larry Bird.
Bias won ACC Player of the Year for the 1985-1986 season while also winning ACC Athlete of the Year in 1986.
However, less than two days after the draft, Bias died of a cocaine overdose. Reportedly, it was the first time he had ever used cocaine, however, that fact has been widely argued.
Bias died on June 19, 1986. He was 22-years-old.
Ernie Davis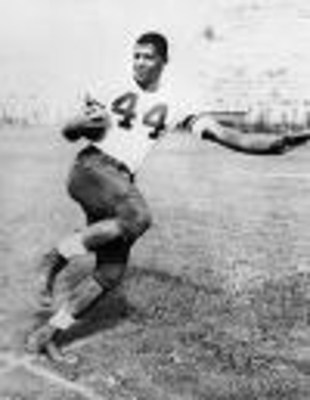 Ernie Davis won the 1960 Cotton Bowl MVP while leading his team to the National Championship in a win over Texas.
In 1961, Davis won the Liberty Bowl MVP, but it was not until a few weeks later that he received the true recognition for his efforts.
In 1961, Ernie Davis became the first African American player to ever win the Heisman Trophy. Not only did he win the trophy, but he did so with style and grace in the face of great racism while in the heat of the civil rights movement.
He was honored by Syracuse, Elmira, NY and President Kennedy himself for his efforts.
Upon being drafted No. 1 overall by the Washington Redskins and then immediately being traded to the Cleveland Browns to play alongside Syracuse Alum, Jim Brown (who helped recruit Ernie to Syracuse), Davis was diagnosed with Leukemia.
He never played a game in the NFL.
Davis had his No. 44 retired at Syracuse(along with Jim Brown and Floyd Little, who succeeded Ernie at Syracuse) and his No. 45 retired by the Cleveland Browns.
Davis was elected to the College Football Hall of Fame in 1979.
Davis died on May 18, 1963. He was 23-years-old.
Keep Reading