G Series: Top 5 Wrestlers That Were Better Suited for the 2012 BFG Series
IMPACTWrestling.com
In this series, not-so-sponsored by Gatorade despite the name, I'll take whatever topic I wish to discuss (Who should've been in the BFGS, my favorite unsigned talent, top wrestlers of 2012, etc.), and list five things about said subject. Fairly simple, right? If you still don't follow, it's basically a (potentially) weekly countdown list of different subjects.
And what better subject right now than the 2012 Bound For Glory Series?
The 2012 Series is almost over and, I must say, it has been great. It's been much better than last year's Series, has clearer rules now, has produced great matches and great feuds and it all leads to Bound For Glory.
However, take a look at the 12 participants here on the No Surrender poster posted above.
Who sticks out the most? Who is the "sore thumb" of the group? The BFG Series has been great and all, though, I can't help but feel that TNA could've used even better competitors.
Sure there's Kurt Angle, AJ Styles, Jeff Hardy, Bully Ray and a few other former World Champions and main event talent. Then there's guys like Robbie E and The Pope. Yeah, they're good, just not Kurt Angle/AJ Styles-kinda good.
Robbie E was a long running joke in the BFG Series. Whether he's bragging over his, "FIVE POINTS, BRO!!!" or a victory over Jeff Hardy, everyone expected him to be the jobber of the group. It was a well-known fact that he was going to finish in or close to last. (12 POINTS, BRO!)
"The Pope" D'Angelo Dinero was another guy that didn't quite "click" with the rest of the participants. Pope has the skill level to hang with the top guys, he just wasn't given the time to prove it. Ever since his world title match at Lockdown 2010, it's been a downward spiral for The Pope. He was gone from TNA for nearly six months before getting randomly tossed into the BFG Series.
I think Magnus was another guy who started off shaky in the Series. Plenty of people were happy for him, but plenty of people expected him to finish in the bottom three. I would actually consider Magnus's run in the BFGS a success. Throughout the Series he's got nothing but positive reviews from guys like Sting, Kurt Angle, Samoa Joe and more.
Magnus has also used the BFG Series to kick off some new feuds with guys like Rob Van Dam, and eventually Samoa Joe.
With all of that out of the way, I can now discuss which five wrestlers I feel were more suited for the BFG Series. Instead of Robbie E, The Pope or someone else you don't like (for me that would be RVD), how do these guys sound?
Begin Slideshow

»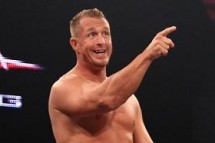 WrestleEnigma.com
After a lackluster reign as TNA Television Champion, it appears as if Douglas Williams has fallen off the Earth. His TV title reign was in early 2011. That's a long time to fall from Earth.
It seems as if TNA has gotten everything they want out of Williams and don't know what else to do with him. Currently, he's spending some time in Ohio Valley Wrestling as a trainer. That's a smart move.
But I think this former two-time X-Division Champion, one-time TNA & IWGP Tag Team Champion, and one-time Television Champion deserves better. He would've made a better BFG Series participant than The Pope and his broken clavicle, that's for sure.
Besides, who wouldn't want to see Williams lock up with Kurt Angle, go move for move with Samoa Joe or revisit his feud with AJ Styles from 2010-2011?
Williams has just about all the tools, except backstage support, to be a credible threat to the TNA World Heavyweight Championship.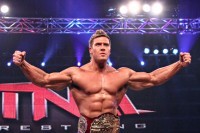 WrestleEnigma.com
Bet you didn't think you'd see Rob Terry here, did ya?
If you've watched him in OVW (He's heavily featured there. Already an OVW triple crown champion), you'll see that Rob Terry is more than a big muscly meathead. OVW has been great for Rob Terry! Hell, he even got away with calling another wrestler a, "s*** head" in one of his promos down there!
Rob Terry has been one of the most entertaining guys in OVW and it has greatly improved his in-ring skills and promo skills.
Having Rob Terry in the BFGS would be like the opposite of having Robbie E in the BFG Series. Neither of them really have good odds of winning the Series, but Rob Terry brings a lot more to the table than Robbie E in this sense.
And, speaking of tables, was it not Rob Terry that laid out Jeff Hardy once on IMPACT? And wasn't Rob Terry the primary reason as to how Robbie E defeated Jeff Hardy? ("FIVE POINTS, BRO!")
Rob Terry's sheer size and power alone makes me think he would've been a better addition to the BFG Series than a guy like Robbie E or Pope. Rob Terry would definitely bring that intimidation factor to the BFG Series, where Robbie E brought more of a comedic role.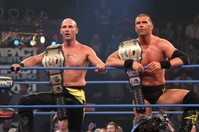 IMPACTWrestling.com
Feels like he was the odd man left out of the BFG Series, no? Long before the BFG Series started, Kazarian was teaming with Daniels to make AJ Styles' life a living hell. Kurt Angle got mixed in at one point, they had the best tag team match of the year, whatever.
Wait, something is wrong. Daniels, Kazarian's tag team partner, is in the BFG Series. AJ Styles, Daniels and Kazarian's victim, is in the BFG Series. Kurt Angle, who teamed with AJ to fight Kaz and Daniels, is in the BFG Series. Remind me again, why Kazarian was left out of the BFGS?
Kazarian was vocal about this and seemed pretty upset in an episode of TNA Today, I believe.
Whenever the discussion of great in-ring workers, Kazarian is almost always overlooked. I have no problem saying that he's better than half the participants in the BFG Series.
He's a three-time Tag Team Champion and a five-time X-Division Champion. It should be only a matter of time before he finds himself back in the world title picture, and the BFG Series could be his starting point.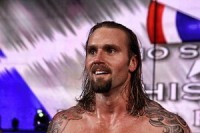 WrestleEnigma.com
Poor, poor Gunner… This time last year, Gunner was in the final four of the Bound For Glory Series (Losing to eventual winner, Bobby Roode). Gunner even picked up clean victories over world champs at the time, Sting, Mr. Anderson and AJ Styles. 2011 was obviously a much better year for Gunner.
Now, in 2012, he's either fighting Garett Bischoff, teaming with Kid Kash or never on TV. What a difference one year could make. Gunner, one of the breakout stars of 2011, could hardly find TV time here in 2012.
I have nothing else to say about Gunner. He went from final four at No Surrender to not even in the BFG Series.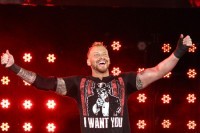 WrestleEnigma.com
Speaking about the change one year can bring, here's Crimson. Undefeated from January 2011 to June 2012 in IMPACT Wrestling. Where is Crimson now? In OVW.
Crimson went from TNA's red-hot rookie to developmental territory within a little over a year. And, to make matters worse, it was in the midst of his new found heel character.
TNA invested so much time and effort into Crimson, it's unreal that they sent him to OVW. He was undefeated for over a year and had victories over guys like Bully Ray, Samoa Joe, Matt Morgan, Abyss, Austin Aries, Kurt Angle and many more.
Crimson, at one point, even had a dominant lead in last year's Bound For Glory Series! Why, oh why, is he not included in this year's? Why has he been sent to OVW?
Crimson appeared at Lockdown, Sacrifice, Slammiversary, Hardcore Justice, Bound For Glory, Turning Point and Final Resolution in 2011. That's seven out of twelve TNA pay-per-view appearances for a rookie!
Crimson also wrestled at Genesis, Against All Odds, Victory Road, Lockdown, Sacrifice and Slammiversary this year! He was destined for greatness and TNA was building him into a star!
With all of the reasons above, I can safely say that Crimson is the biggest snub of the 2012 Bound For Glory Series.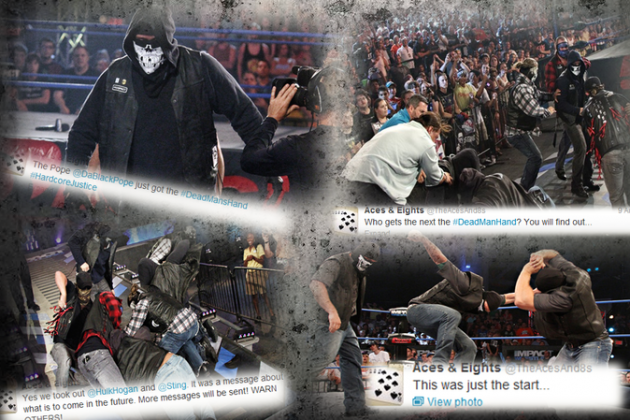 WrestleEnigma.com
So, there's your first edition of my new "G Series". I like to think I did a good job with it, right? Right?! Meh, if I didn't do a good job, I could always try again next week with a list of five OVW superstars with the best odds of earning a TNA contract.
For more news, articles, podcasts and wallpapers such as the Aces & Eights one posted here, check out WrestleEnigma.com and read the No Surrender preview while you're there!
Thanks for reading.