USA vs. Jamaica: Complete Guide to World Cup Qualifier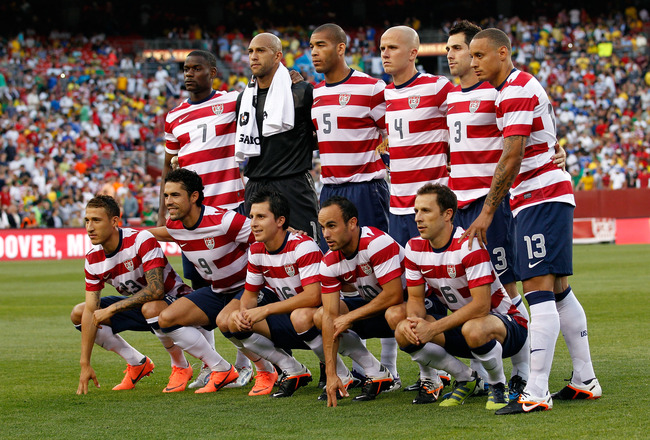 Rob Carr/Getty Images
On Friday night in Kingston, Jamaica, the United States Men's National Team was dealt a blow to their 2014 World Cup qualification hopes, as they lost 2-1.
On Tuesday, this time in Columbus, Ohio, the USMNT faces Jamaica in a rematch, needing three points to put the U.S. qualification hopes back on track.
The game kicks off at 8 p.m. ET and will be carried on ESPN2 and ESPN3.
Here are eight thoughts heading into the match.
Play with Some Width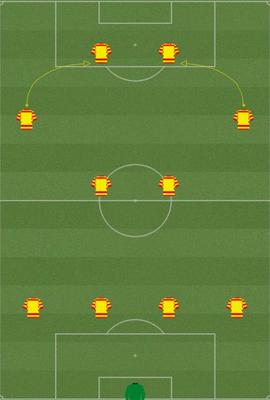 turksportal.net
One of the biggest struggles the USMNT had to contend with during Friday's loss to Jamaica was the lack of width provided by USMNT head coach Jurgen Klinsmann's ill-fated 4-1-2-1-2 formation.
The Jamaicans, on the other hand, came out in a 3-4-3, giving them width up top and in the midfield.
In a 4-1-2-1-2, a team's only chance at width comes if the outside backs are able to push up the field. However, playing against wide Jamaican forwards and wide Jamaican midfielders, USMNT fullbacks Michael Parkhurst and Fabian Johnson were pinned back for the overwhelming majority of the game.
Klinsmann needs to go with his preferred 4-3-3, or a more traditional 4-4-2 on Tuesday both to negate Jamaica's advantage out wide and to provide the U.S. the width it needs to generate a more effective attack.
Put Kyle Beckerman and Jermaine Jones Where They Belong…On the Bench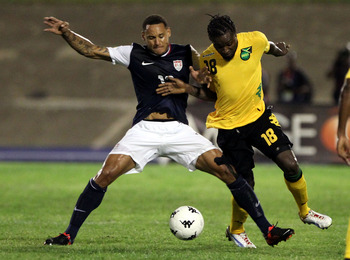 Marc Serota/Getty Images
Both Beckerman and Jones endured nightmarish games on Friday for the USMNT. As discussed at length, Beckerman's lack of pace got him into numerous problems, as he was beat repeatedly on the dribble.
Jones was also poor, spending his evening fouling unnecessarily, losing challenges, losing possession, lying on the ground "hurt" and yelling at the referee. He was also cautioned, the sixth time in nine games for the Nats in 2012 alone.
WIN the GAME!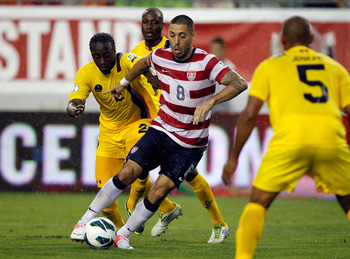 J. Meric/Getty Images
Jurgen Klinsmann is now 17 games into his reign as USMNT manager. The time for style-over-substance is over. The only thing that matters about Tuesday's game is coming out of Columbus with a result.
Another loss would put Jamaica on top of CONCACAF's Group A with 10 points, and assuming Guatemala beats Antigua and Barbuda, Guatemala will remain in second place with seven points. This scenario would create must-win games against Antigua and Barbuda and Guatemala in October, certainly doable, but not a position the U.S. would want to be in.
Klinsmann's push to bring a more attractive style to the U.S. has come in fits and starts, mostly fits, but now is the time to put together a game plan designed around winning above all else.
Continue to Neutralize Jamaica's Speed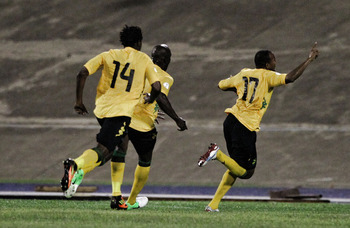 Marc Serota/Getty Images
If the U.S. did anything right on Friday against Jamaica, it was keeping the game in front of them. The U.S. defense, not exactly known for its pace, faced a Jamaican attack overflowing with speed.
The U.S. needs to do the same on Tuesday, especially now as it will have to open up its attack, to avoid giving up breakaways on the counter.
Insert a Playmaker
Tom Szczerbowski/Getty Images
One of the most obvious problems in the U.S. loss on Friday was the U.S.' lack of a playmaking midfielder.
In a miserable attempt to field three defensive midfielders at the same time, two of them out of position as box-to-box midfielders, Klinsmann killed any potential for the U.S. to generate an effective attack.
On Tuesday, Jose Torres, Fabian Johnson, Joe Corona, or even untested international Graham Zusi, need to be inserted into the attack.
Control the Middle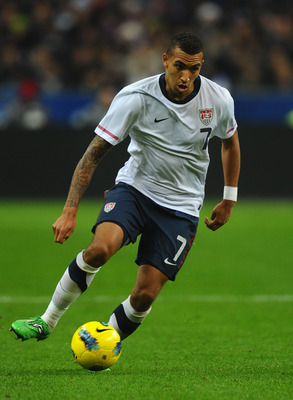 Mike Hewitt/Getty Images
While the U.S. defense did a good job on Friday keeping the Jamaican attackers in front of them, the deeper line created a lot of space in front of the center-backs for the Jamaicans to exploit.
The U.S. needs Maurice Edu and/or Danny Williams (Geoff Cameron can also be deployed there) in front of the center-backs to occupy that space. Two defensive midfielders would be best in a 4-2-1-3 or 4-2-2-2 set-up.
The Atmosphere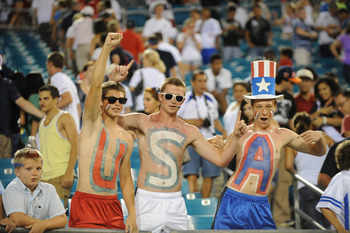 Gary Bogdon/Getty Images
The game has sold out, meaning that 24,000 USMNT fans should be on hand for the match.
The U.S. could certainly use a vibrant fan atmosphere to give them that extra lift after coming off such an emotionally-draining defeat to Jamaica just four days earlier.
The temperature in Columbus on Tuesday is supposed to be in the 70's, not exactly the same type of advantage the U.S. usually gets from playing in Columbus in November or February.
The USMNT is 4-0-1 in Columbus over the last decade, with wins over Paraguay, Grenada and twice against Mexico. Their one non-win, however, was a November 2004 1-1 tie against, you guessed it, Jamaica.
Evaluating Jurgen Klinsmann's Tenure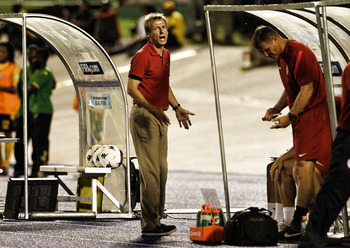 Marc Serota/Getty Images
Not counting the January 2012 friendlies, in which the roster was comprised almost exclusively of players three or four notches down the depth chart for the USMNT, Klinsmann's overall record now stands at a very unimpressive 6-6-3.
While some of the wins have been terrific, such as the away wins against Italy and Mexico, the six losses—to Jamaica, Brazil, France, Belgium, Costa Rica and Ecuador—have left a lot to be desired.
The rap on Klinsmann coming out of Germany was that his success in the 2006 World Cup was due more to Joachim Low's tactical acumen than Klinsmann's. In fact, several German players, most famously Philipp Lahm, threw Klinsmann under the bus, arguing that Klinsmann knows little about tactics and that the players themselves had to decide how they wanted to play before a match.
Klinsmann's resume and positivity have done a lot to stunt criticism against him here in the U.S., particularly in a soccer culture that still gives almost automatic respect to anyone speaking in a foreign accent. But, after 13 months in charge, it is time to start seeing results before the U.S. faces the calamity of not qualifying for the World Cup for the first time in 24 years.
Follow me on Twitter @AmerTouchline
Follow me on Facebook at www.facebook.com/AmericanTouchline
Keep Reading

United States (National Football): Like this team?