10 NBA Teams Who Justify Springing for League Pass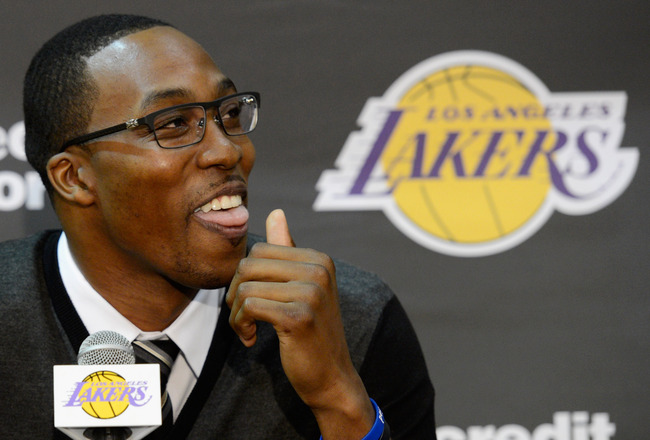 Kevork Djansezian/Getty Images
Is it really worth $179 to watch almost every NBA game?
For that price, you can buy NBA League Pass and see your favorite team and the majority of out-of-market games on a given day. It's a good chunk of cash, but it is very much worth it.
You can check out the NBA champion Miami Heat before watching the new-look Los Angeles Lakers. It's the ultimate tool for NBA fanatics everywhere.
Still not sold? Read on for 10 teams who justify that purchase.
Los Angeles Clippers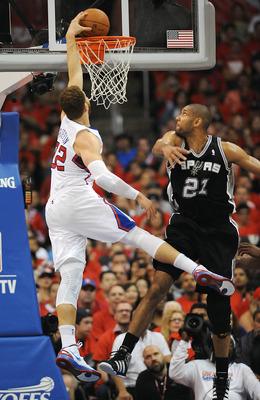 Jayne Kamin-Oncea-US PRESSWIRE
The Los Angeles Clippers put together a solid season last year, but their record is not why they are must-see TV. You can thank Blake Griffin for that.
Griffin has thrown down remarkable dunks over the past couple seasons, and you don't want to miss the next amazing dunk from Lob City. Do you?
Add in Chris Paul, DeAndre Jordan and Chauncey Billups, and the Clippers are one of the most exciting teams in the NBA.
New York Knicks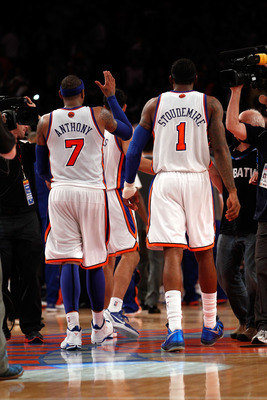 Jeff Zelevansky/Getty Images
The New York Knicks aren't a top-tier NBA team, but they are one of the more popular teams in the league. That popularity combined with intriguing story lines make the Knicks matter.
Whether it be Amare Stoudemire punching fire extinguishers, Carmelo Anthony shooting every time he touches the ball or Tyson Chandler swatting away shots, the Knicks always seem to catch the attention of the NBA.
Make sure you tune in to see the Knicks make a run in the improved Eastern Conference.
Minnesota Timberwolves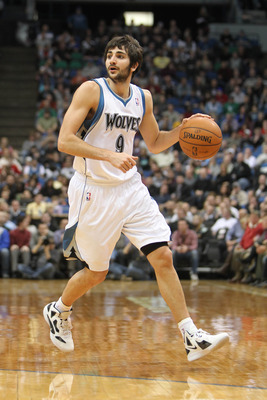 Brace Hemmelgarn-US PRESSWIRE
The Minnesota Timberwolves are truly a team on the rise.
Ricky Rubio and Kevin Love have brought excitement and relevance back to Timberwolves fans for the first time since a much younger Kevin Garnett roamed the arena.
Seeing Rubio's sensational passes and Love's dominating rebounding should be reason enough to watch the T-Wolves on League Pass.
Indiana Pacers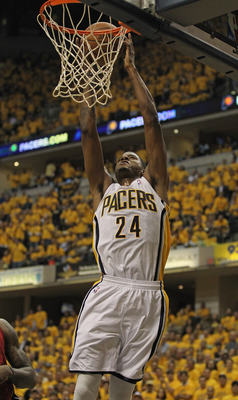 Jonathan Daniel/Getty Images
The Indiana Pacers were my dark-horse team last season, and they went to the Eastern Conference semifinals with a solid team. And, oh yeah, they've only gotten better this offseason.
Paul George's powerful dunks are the perfect complement to the smooth play of Danny Granger and David West.
Toss in 7'2" Roy Hibbert and the Pacers have a very exciting and fast-paced team to watch.
Boston Celtics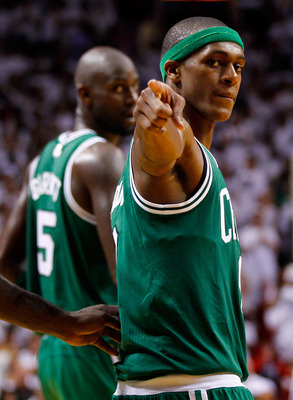 Mike Ehrmann/Getty Images
The Boston Celtics may have lost Ray Allen from their Big Four, but the team bounced back nicely from his loss.
The additions of Jason Terry, Courtney Lee, Jared Sullinger and Fab Melo solidify the veteran team and, in my opinion, make the Celtics the second-best team in the Eastern Conference.
And that's not even including phenomenal passer Rajon Rondo, defensive whiz Kevin Garnett and Paul Pierce.
If you like efficient team basketball, the Celtics are your team to watch.
Denver Nuggets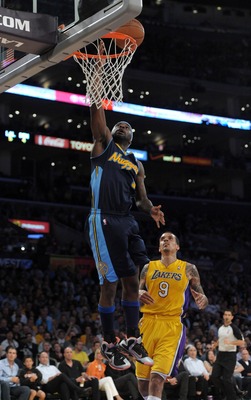 Kirby Lee-US PRESSWIRE
The Denver Nuggets are proud owners of the highest-scoring offense in the league and will only put up more points with their recent additions.
Trading Arron Afflalo, Al Harrington and a first-rounder for Andre Iguodala was a huge steal for the Nuggets. Iggy provides tremendous speed and versatility to a team already extremely dangerous.
The Nuggets may not win a title anytime soon, but they sure can scare a team or two with their depth and scoring punch.
Los Angeles Lakers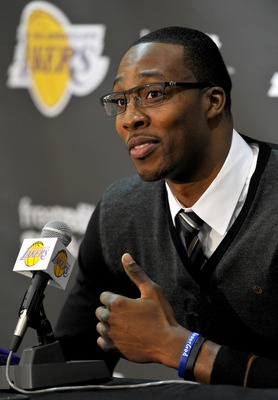 Jayne Kamin-Oncea-US PRESSWIRE
The Los Angeles Lakers were one of the most active teams this offseason and did the best job improving their team.
As if adding Steve Nash to the mix wasn't enough, the Lakers made the move of the offseason by trading for Dwight Howard.
If a starting lineup of Nash, Kobe Bryant, Metta World Peace, Pau Gasol and Howard doesn't excite you, then I don't know what will.
Brooklyn Nets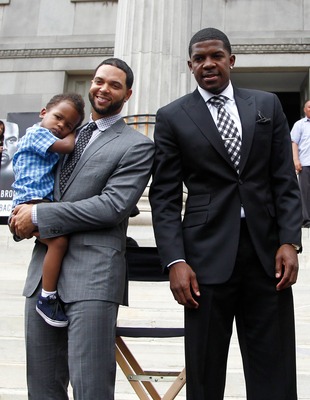 Debby Wong-US PRESSWIRE
The Brooklyn Nets already had the spotlight on them as they completed their transition from New Jersey, but they also made a few high-profile moves that attracted even more attention.
The team traded for star shooting guard Joe Johnson and re-signed key players Brook Lopez, Deron Williams, Gerald Wallace and Kris Humphries.
It's safe to say the Nets will be the talk of New York next season and a very exciting team.
Miami Heat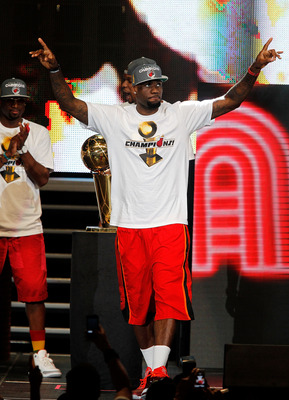 Mike Ehrmann/Getty Images
The Miami Heat won last season's NBA championship, and now have an even bigger target on their back for next season.
Getting the Big Three together was enough to make the Heat must-see TV, but management didn't stop there.
Signing Ray Allen and Rashard Lewis this offseason brought excitement and intrigue to a team that could well be the best in the NBA again.
Oklahoma City Thunder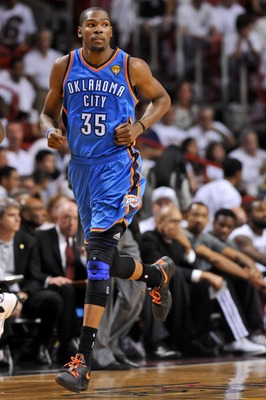 Derick E. Hingle-US PRESSWIRE
The Oklahoma City Thunder took the Miami Heat to five games during the NBA Finals. In so doing, young superstars Kevin Durant and Russell Westbrook gained valuable playoff experience and seem ready to win the title this season, with a little help from Serge Ibaka, James Harden and Kendrick Perkins.
Few teams can match the Thunder's scoring and energy on a nightly basis.
Keep Reading