All 30 MLB Teams' Move They Failed to Make During Trade Season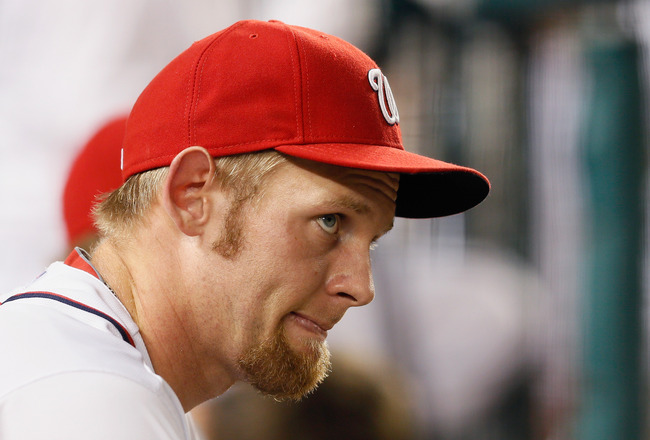 Rob Carr/Getty Images
With the 2012 regular season nearing it's end, we can only imagine what this year's postseason has in store, as a number of new faces are poised to play some October baseball.
Any postseason action is months in the making, as teams' offseason maneuvering, spring training decisions and trade deadline deals all play into the final product.
For all the moves that are made during a season, however, there are many other that never come to fruition, as deals inevitably fall through—be it due to price, value, or priority of other needs.
Arizona Diamondbacks: Justin Upton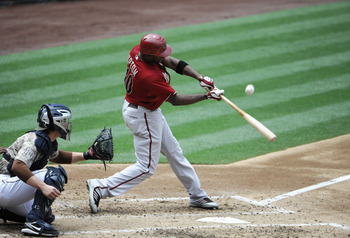 Denis Poroy/Getty Images
As is the case anytime the waiver wire lights up, players that almost certainly won't move are pushed out there, even if it means they'll still finish the season in the same uniform.
With the mega trade that we saw send some superstars from Boston to Los Angeles, it suddenly became clear that anything is possible.
The Arizona Diamondbacks did place star Justin Upton on waivers, and while it's not clear whether or not any serious suitors emerged, if the team was ever looking to get a haul of prospects to build the future of their franchise—moving Upton certainly would have done it.
Atlanta Braves: Zack Greinke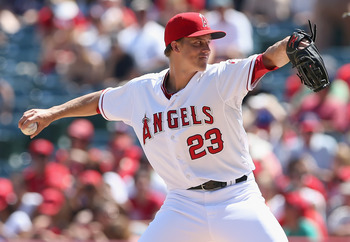 Jeff Gross/Getty Images
Somewhat lost in the hot play by the Washington Nationals this season have been the Atlanta Braves, who sit just a handful of games back of the Nats in the standings entering the final weeks of the season.
With a plethora of young pitching in the organization, the team has plenty of talent on hand, but lack some experience. Something that Zack Greinke could have been the cure for.
Jon Heyman of CBSsports.com noted that the Braves would have been appealing destination for Greinke, given the team's readiness to compete, as well as the proximity to Florida, his home state.

Baltimore Orioles: Wandy Rodriguez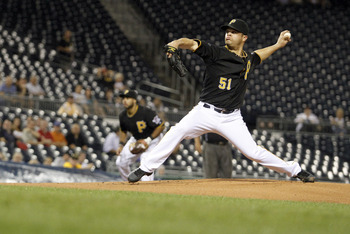 Justin K. Aller/Getty Images
Prior to being traded to the Pittsburgh Pirates, the Baltimore Orioles were noted as a team with interest in Wandy Rodriguez.
At one point, Roch Kubatko of MASNSports.com reported that the two teams had been in contact regarding a potential deal.
After years of failing to come close to contending, the Orioles finally have the makings of a team that could make some waves and getting a deal done for a top-flight starter wouldn't have hurt the pitching staff that ranks in the bottom third of baseball.
Boston Red Sox: Nothing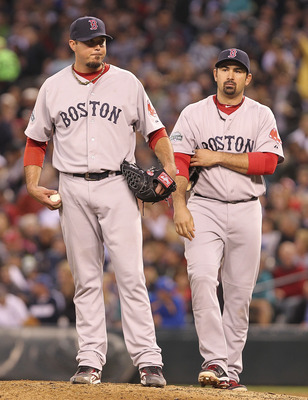 Otto Greule Jr/Getty Images
2012 hasn't gone right in many respects for the Boston Red Sox and, though the team won't be contending for postseason play this fall, there's plenty of reason for optimism leading into 2013.
Many wondered if the team would push the envelope to succeed during the second half—perhaps making trades that in all likelihood wouldn't get them where they needed to be.
Instead, the organization moved high-value payroll that will set themselves up for a potentially huge offseason and a fresh start as they look to tame the always-tough AL East.
Chicago Cubs: Alfonso Soriano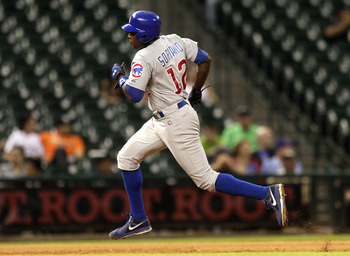 Bob Levey/Getty Images
The Chicago Cubs appear to be doing the necessary things to bring them back to respectability in the Major Leagues, even if it'll take a few years to reap any of the benefits.
Alfonso Soriano is owed $18 million per season through 2014, and while he's been considered somewhat of a black hole from a salary perspective, he's been relatively consistent, going deep at least 20 times every season since 2001.
This season, he has his highest batting average since 2008 and would have been a very formidable addition for any contending team looking to bring on a solid bat.
Chicago White Sox: Relief Pitching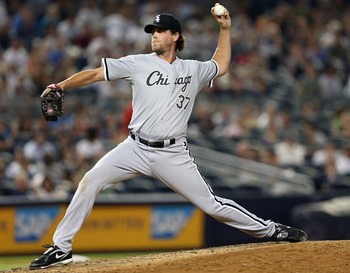 Elsa/Getty Images
With the Detroit Tigers biting at their heels down the stretch this season, the surprising Chicago White Sox will need to continue playing their best baseball down the stretch if they hope to maintain the top spot in the AL Central and make a postseason appearance.
They made a great move in acquiring Kevin Youkilis early on, and while the team has no shortage of bats in the lineup, adding an arm to shore up the situation in the late innings could certainly have helped their march towards October.
Cincinnati Reds: Bench Bats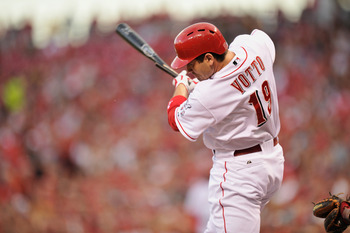 Jamie Sabau/Getty Images
As the Cincinnati Reds continue to walk away with the NL Central this season, it's hard to think the team could do much to improve their chances at a title down the stretch.
At the same time, every team can improve in some facets, and with the Reds boasting a pitching staff that ranks in the top five in the league in ERA, WHIP, and quality starts, you'd need to look towards a bench bat that could help down the stretch.
Cleveland Indians: Shin Soo Choo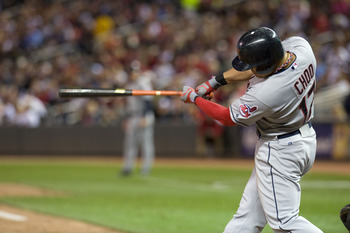 Marilyn Indahl/Getty Images
Much like the Cleveland Indians were one of the best stories in the league early last season, the Pittsburgh Pirates are a bright spot in 2012, and they appear primed to make a run at the postseason.

They nearly pulled a Cleveland outfielder away prior to the trade deadline as Shin-Soo Choo was in the picture as a pickup for the Pirates.
Nothing materialized there, and though the Indians will likely be in the picture again in 2013, the prospect of acquiring organizational depth in exchange for Choo could have been a beneficial long term decision.
Colorado Rockies: Jason Giambi
Rob Carr/Getty Images
The Colorado Rockies had the makings of what could have been a solid team in 2012 after some offseason acquisitions did enough to peak the interest of the baseball world.
Despite any posturing during the offseason, the owners still failed to put together a contending team during the first half, and now finds itself 20 games out in the NL West.
The team did make solid moves in trading Marco Scutaro and Jeremy Guthrie, and while moving a slugger like Michael Cuddyer may not have been in the question, it would have been worthwhile to see if Jason Giambi could have brought back a return—even though he's in the twilight of his career.
Detroit Tigers: Ryan Dempster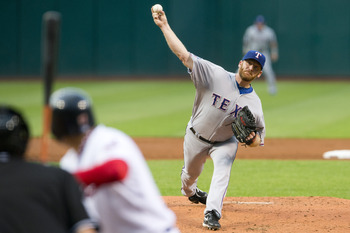 Jason Miller/Getty Images
The Detroit Tigers made some big waves prior to the start of the season with their acquisition of Prince Fielder and, while the team hasn't lived up to expectations so far this season, they still have a chance to like the team we all expected
Their pitching staff is led by one of the best in the game in Justin Verlander, and Max Scherzer has really come on with 15 wins already this season.
Buster Olney of ESPN.com at one point mentioned Ryan Dempster as a potential trade target for the Tigers and, while they may still very well make their way to a postseason position, adding an arm like Dempster could've jumpstarted their cause.
Houston Astros: Nothing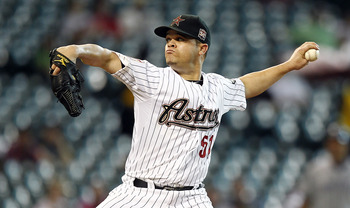 Bob Levey/Getty Images
The Houston Astros are another team that entered the season with little, if any, hopes to contend. With the team having a couple of big names on their roster, it was no surprise that Wandy Rodriguez and Carlos Lee were in trade discussions from day one.
To the credit of the Astros organization, they made the necessary moves to rid themselves of high-salary players that in all reality don't fit into their long-term plans.
Kansas City Royals: Jeff Francoeur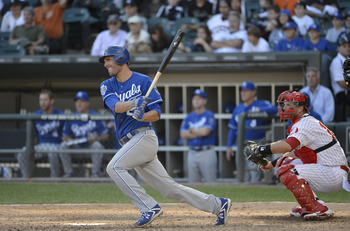 Brian Kersey/Getty Images
The San Francisco Giants found themselves in a serious predicament recently when they lost slugger Melky Cabrera for the rest of the season after he was handed a 50-game suspension for testosterone usage.
As Ken Rosenthal of FoxSports.com points out, they could have looked towards Kansas City Royals outfielder Jeff Francoeur as a short-term solution.
It's not clear as to whether or not the Royals fielded many offers on Francoeur since he's had such a dismal season, but as they continue their youth movement in 2013 and beyond, Francoeur won't be in the picture.
Los Angeles Angels: Relief Pitching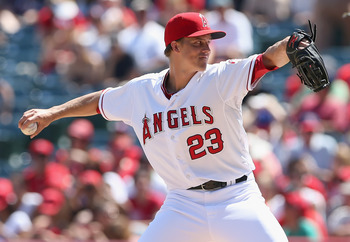 Jeff Gross/Getty Images
The Los Angeles Angels managed to stay busy for the entire offseason last year with C.J. Wilson and Albert Pujols representing the biggest moves made throughout the league.
Adding Zack Greinke prior to the trade deadline was certainly a good move, though adding additional arms for late inning situation can mean the difference between playing October baseball and packing up shop for the winter.
Los Angeles Dodgers: Nothing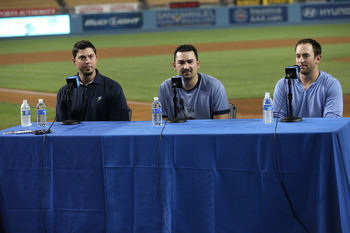 Stephen Dunn/Getty Images
With new ownership in tow, the Los Angeles Dodgers set out to change the look of their franchise and retake their place in the southern California sports world.
They got a jump on things early on when they acquired Hanley Ramirez from the Miami Marlins, but that wouldn't be the biggest move they've make—by a long shot.
The mega waiver trade with the Boston Red Sox shocked most of the baseball world, and in acquiring Josh Beckett, Adrian Gonzalez and Carl Crawford, the team did everything they needed to in an effort to get to where they need to be.
Miami Marlins: Heath Bell
Jonathan Daniel/Getty Images
With a new stadium and some big-name free agent signings in tow, the Miami Marlins entered the 2012 season with lofty expectations and a fanbase itching for something great.
Things didn't go to plan in any respects during the first half of the season, and before the dust settled on this year's trade deadlines, Hanley Ramirez, Omar Infante and Anibal Sanchez had all been shipped out of Miami—with Carlos Lee also nearly moved.
Heath Bell survived the summer sell-off, but with closers always in demand, executing a trade for him could have yielded enough prospects to be worthwhile, even with Bell not having a season up to his own standards.
Milwaukee Brewers: Francisco Rodriguez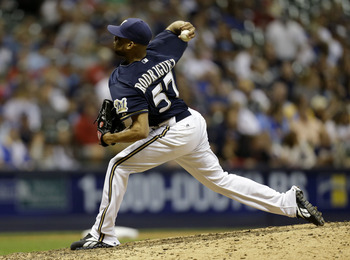 Mike McGinnis/Getty Images
After spending all of 2009 and 2010 in the Big Apple before being traded to Milwaukee, Francisco Rodriguez might have had a return trip to the Mets in his future, according to Ken Davidoff of the New York Post.

The move never panned out and, while K-Rod wasn't moved in July or August, it certainly could have benefited the Brewers as they continue to move on from the Greinke/Fielder era.
Minnesota Twins: Justin Morneau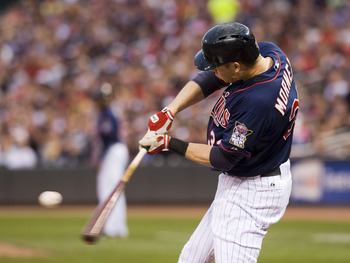 Marilyn Indahl/Getty Images
After struggling through concussion problems and other injuries over the past couple of seasons, Justin Morneau appears to finally be hitting his stride.
He's gone deep 19 times in 118 games so far in 2012. With his numbers up in virtually every category from last season, Morneau would have been a great add for any team looking to bring in a home run threat.
Now that we know he'll be finishing the year in a Twins uniform, we'll have to wait and see if the speculation surrounding a potential move lingers into the offseason as he nears the end of his contract.
New York Mets: Scott Hairston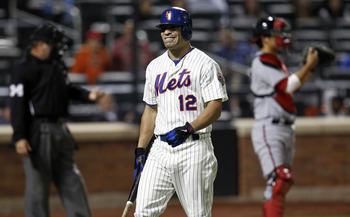 Jeff Zelevansky/Getty Images
The New York Mets have a lot of decisions to make this offseason, and deciding on whether or not to retain Scott Hairston may end up being one of them.
The utility player was placed on waivers in August, and though he wasn't moved, he's enjoyed enough success in 2012 that he could have brought back a worthwhile prospect that could make waves at some point down the road.
New York Yankees: Matt Garza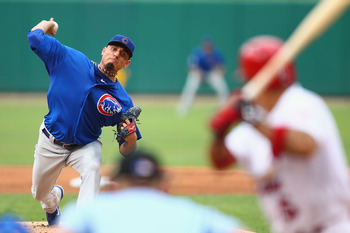 Dilip Vishwanat/Getty Images
With the New York Yankees struggling of late in the always tough AL East, the team could've benefited from being more active in July and August as they looked for top flight talent.
Since they're always willing to spend, it's no surprise that the Yankees were interested in Chicago Cubs pitcher Matt Garza—though getting a deal done never showed enough feasibility.
As Wallace Matthews of ESPNNewYork.com pointed out earlier this year, the Cubs likely wanted two of the Yankees three top prospects—something that will always be a deal killer.
Oakland Athletics: Randy Wolf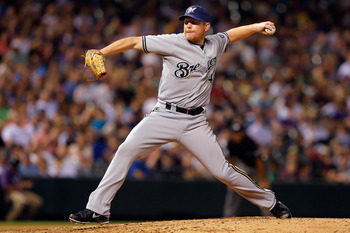 Doug Pensinger/Getty Images
The Oakland Athletics have turned plenty of heads in 2012, as their active offseason ended up yielding plenty of prospects for the future, without pushing the team into a clear rebuilding mode.
With the team in the mode of adding players around the deadline, they showed interest in Brewers pitcher Randy Wolf, according to Ken Rosenthal of FOXsports.com.
Philadelphia Phillies: Cliff Lee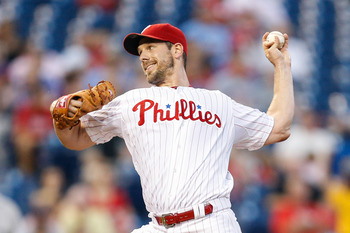 Brian Garfinkel/Getty Images
The Philadelphia Phillies appeared to be dead to rights earlier this season when they pushed into seller mode, and though they retained Cole Hamels for the longterm, other players—like Shane Victorino—didn't share the same fate.
Cliff Lee was another name rumored to potentially be on the move and, though a deal was never made, moving him and his large salary could certainly lighten the load in future seasons as they deal with the massive sum handed to Hamels.
Pittsburgh Pirates: Justin Upton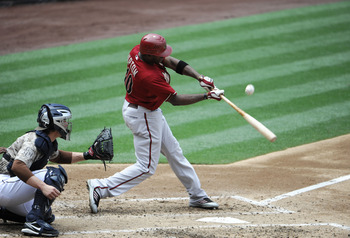 Denis Poroy/Getty Images
The Pittsburgh Pirates have been one of baseball's best stories in 2012 and, though they currently find themselves sitting 12 games out in the NL Central, their fate could have taken a different tone if some moves had been made prior to trade deadlines.
They have a star in the making in Andrew McCutchen, though they are still possibly looking for help in the outfield, and while Justin Upton could be an attractive option, Jon Heyman of CBSsports.com tweeted that the Pirates likely weren't willing to part with the prospects it'd take to get a deal done.
San Diego Padres: Chase Headley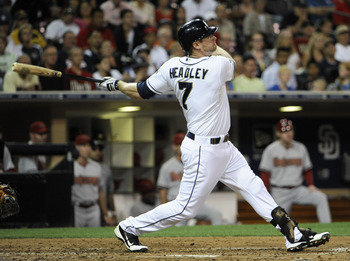 Denis Poroy/Getty Images
In recent years, the San Diego Padres have been no stranger to big trades. They've sent away a number of big-name players in exchange for talented pools of prospects, with Mat Latos being one of the most recent examples.
Latos wasn't alone this year, however, as there was plenty of interest at the deadline this summer when it came to Chase Headley, who will be under team control for a few more seasons.
The team may be biding its time with him, but the owners could have brought in a good haul if they could have finished a deal with the Yankees, who were said to be in the picture for Headley.
San Francisco Giants: Outfield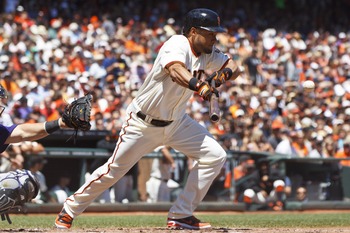 Jason O. Watson/Getty Images
The San Francisco Giants made a very savvy move in acquiring Hunter Pence from the Philadelphia Phillies prior to the trade deadline, though they didn't even know then just how big the move would be.
With the suspension of Melky Cabrera, Pence's acquisition was huge, though the team could have had their shot at some replacements in August as this proved to be quite the active waiver trade period.
Seattle Mariners: Jason Vargas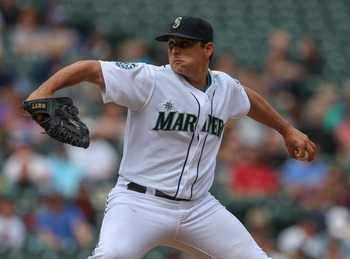 Otto Greule Jr/Getty Images
With Felix Hernandez leading the way for the Seattle Mariners starting rotation, it's easy to overlook the success that Jason Vargas has had in 2012.
The Mariners lefty has already achieved a career-high in wins with 14, and in just three innings he'll reach the highest level of innings pitched he's seen during his seven-year career.
Success like that may not always bode well for long-term productivity, but can certainly be enough to yield something in return if a contending team is looking to add an arm.
St. Louis Cardinals: Jason Vargas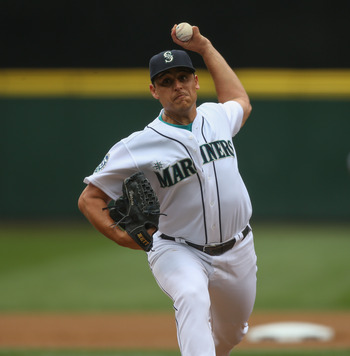 Otto Greule Jr/Getty Images
After seeing Albert Pujols depart from the World Champion St. Louis Cardinals this offseason, the prospect of a repeat championship had to come into question.
The team maintained contending form for most of the season, and though they're nearly 10 games out in the NL Central, the wild card is still a distinct possibility.
With pitching being something that teams can't have enough of, Jason Vargas of the Seattle Mariners could have been an option at the deadline for the Cards, as Nick Cafardo of the Boston Globe pointed out.
Tampa Bay Rays: B.J. Upton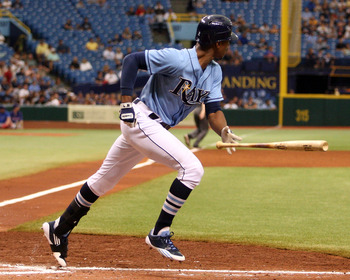 Charles Sonnenblick/Getty Images
B.J. Upton will likely be one of the top free-agent outfielders in next year's market, possibly putting him out of reach for some teams in need of help there. But a player with his talent can be hard to pass up.
He's had some down numbers over the past two seasons and is batting only .256 so far in 2012. But with a 23-home run campaign in 2011, Upton is showing that he has the combination of power and speed that's always in demand.
Upton has tremendous upside and, with the Rays at times struggling to generate enough revenue to pay big contracts to players, getting prospects in return could have been the best option.
Texas Rangers: Zack Greinke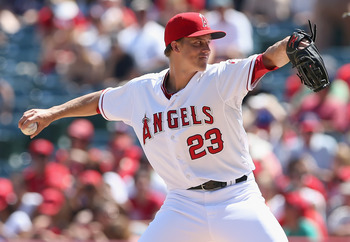 Jeff Gross/Getty Images
The Rangers have the 12th-best team ERA in baseball, and rank in the top third of most other pitching metrics, yet they are still looking to add a top-flight pitcher to the rotation to ensure they wouldn't leave anything on the table down the stretch
As Ken Rosenthal of FoxSports.com pointed out, the team set its sights primarily on Cole Hamels, but was planning on considering Zack Greinke instead if that wasn't a possibility.
Hamels ended up staying as a Philly, and though Greinke would end up making a move, it wouldn't be to Texas, but rather division rival Los Angeles.
Toronto Blue Jays: Ricky Romero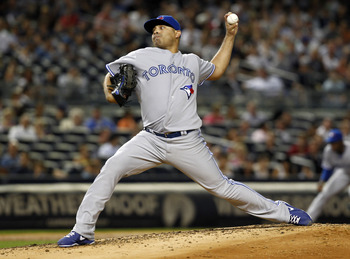 Jeff Zelevansky/Getty Images
Young players that clearly have talent somewhere inside them are often the best pickups for teams, as occasionally it's just a matter of finding the right system to allow a player to succeed.
In the case of Ricky Romero, who has been struggling mightily, it's hard to believe that he would've gone for much of a return when it comes to the Toronto Blue Jays making a trade.
Nevertheless, if he was able to find a groove in a new rotation or bullpen, the move could have been a plus for both parties involved.
Washington Nationals: Starting Pitching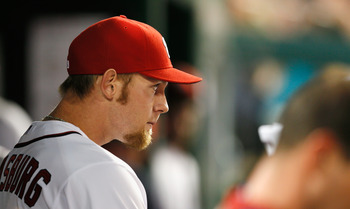 Rob Carr/Getty Images
The Washington Nationals have been one of many great stories in baseball this season, and while they look to have a pretty good grasp on the NL East, it will be interesting to see how things pan out with Stephen Strasburg on the shelf for the remainder of the season.
John Lannan has enough experience to fill in for Strasburg, but with the team making move after move leading up to the season, they certainly would have benefited from acquiring one of the top flight starters available in the trade market throughout the summer months.
Keep Reading