Ranking Each 2012 Outsider's Chances of Making the 2012-13 NBA Playoffs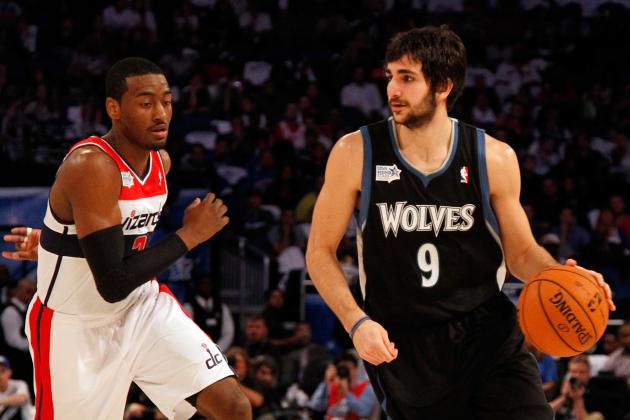 Mike Ehrmann/Getty Images

While over half of the NBA teams make the playoffs every season, there are still a select 14 teams on the outside looking in.
Some teams, like the Phoenix Suns, missed the playoffs by just a few games. Other teams, like the Charlotte Bobcats, couldn't even compile 10 wins over the course of the 66-game season.
However, there's been much improvement throughout the league after a strong 2012 draft class and some player movement in trades and free agency.
We can only speculate until the season begins, but let's take a look at which teams that missed out on the playoffs last year have the best chance of making the cut this upcoming season.
Begin Slideshow

»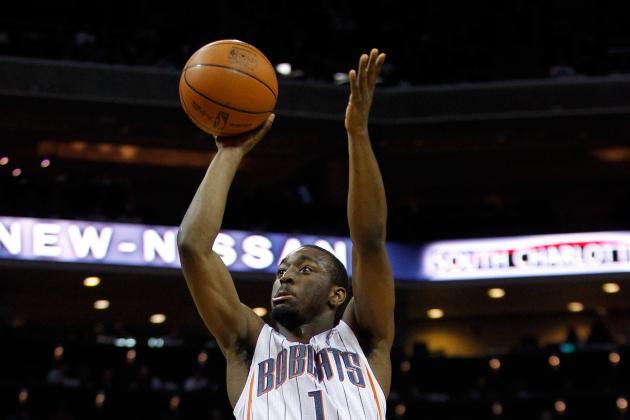 Streeter Lecka/Getty Images

The new-look jerseys won't make up for a lack of talent. There is still plenty of work to be done in Charlotte after a record-breaking bad year.
After missing out on the first overall pick, the Bobcats still found themselves with a very nice talent in small forward Michael Kidd-Gilchrist.
The additions of Ben Gordon and Ramon Sessions will give this team a nice boost, so they can hopefully improve on their seven wins from last year. However, the playoffs are still a distant dream for this rebuilding franchise.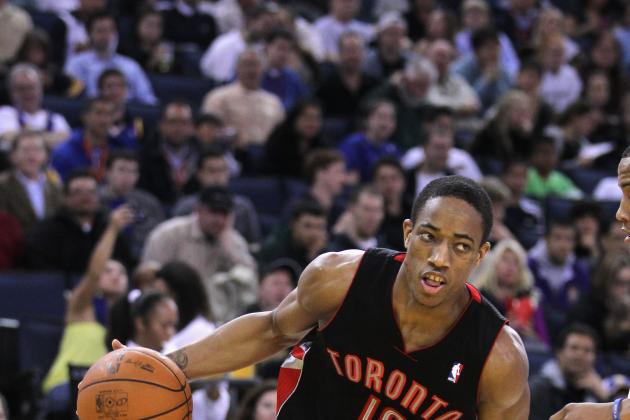 Ezra Shaw/Getty Images

The Raptors made some good moves (trading for Kyle Lowry) and some questionable moves (signing Landry Fields to a large contract) this offseason.
Even with the additions of Lowry and Fields, the slow development of DeMar DeRozan and overall lack of quality depth is still holding Toronto back.
Andrea Bargnani had a solid season last year, but he does not have the talent to carry this Raptors team. Rookie shooting guard Terrence Ross could look to make a splash in Toronto, but he will have plenty of competition with DeRozan and Fields.
Look for an improved Raptors team in 2012-2013, but don't expect them to be in the playoff conversation.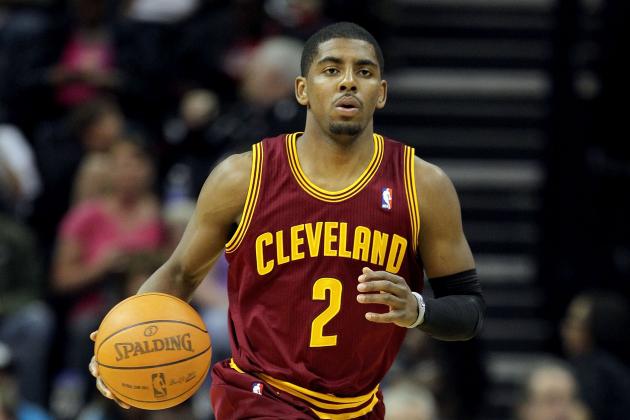 Andy Lyons/Getty Images

The post-LeBron James era has not been going as well as Cleveland fans would have hoped.
The Cavs may have found their new superstar in 2011's first overall pick Kyrie Irving, but he's going to need some help around him if they want to get back to the postseason.
Draft night definitely gave Cleveland a boost.
They drafted guard Dion Waiters at fourth overall, and then traded to get big man Tyler Zeller. However, the growing pains for this young team will be there, and it's likely that they won't be playoff bound for at least the next season or two.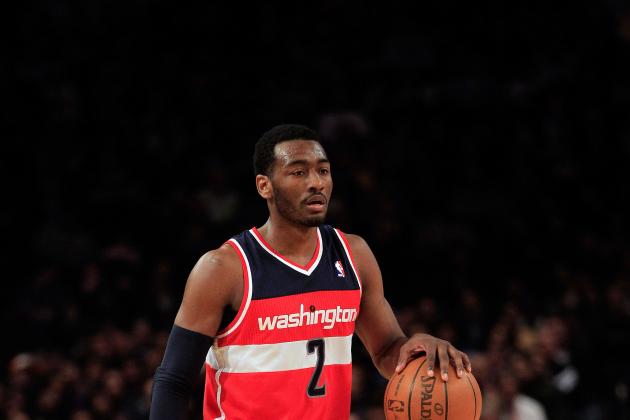 Chris Trotman/Getty Images

It's been a busy offseason for the Wizards, who unloaded the ridiculous contract of Rashard Lewis to make room for Trevor Ariza and Emeka Okafor in a trade before the 2012 NBA draft.
During the draft, Washington also picked up a potential superstar in shooting guard Bradley Beal from the University of Florida. Pairing Beal with franchise centerpiece John Wall and the other veterans on the team could eventually prove to be a winning formula for the Wizards, but it could take some time.
There's a lot of potential and youth in the up-and-coming Wizards, but the time is not quite right for them to make a return to the postseason.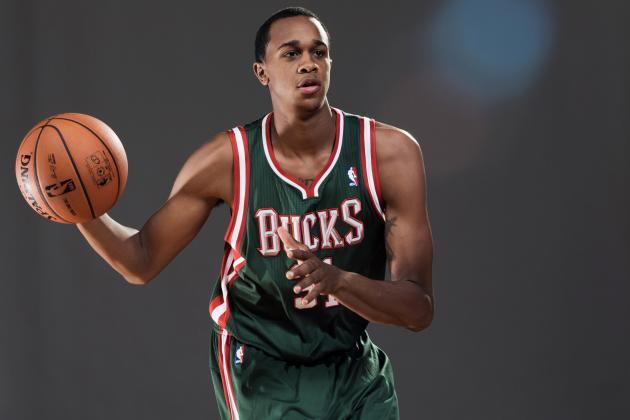 Nick Laham/Getty Images

Even with a sub-.500 record, the Bucks were just one spot in the standings away from a playoff spot.
Milwaukee decided to move on from the oft-injured Andrew Bogut, dealing him to the Warriors in exchange for the high-scoring Monta Ellis. Pairing Ellis with another high-volume scorer like point guard Brandon Jennings could be an exciting, but detrimental combination.
Getting an athletic power forward like John Henson in the draft could be a great move for the Bucks, who definitely needed some help at the big-man spots since Bogut's departure.
Overall, this Bucks team could make some noise next season, but they may still find themselves on the outside looking in.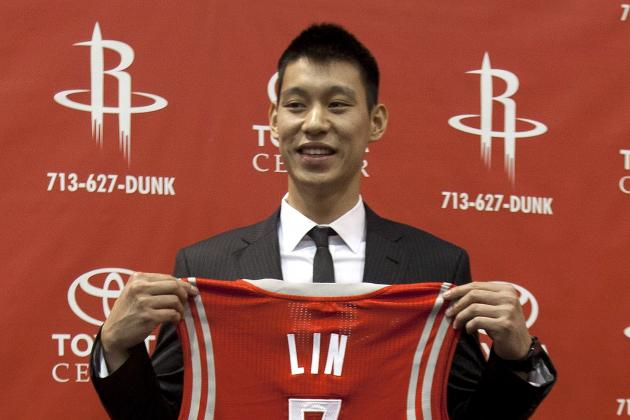 Bob Levey/Getty Images

After an unsuccessful attempt to pry Dwight Howard away from the Orlando Magic, the Rockets were left with a lot of young talent but no real stars to count on.
They definitely made a big free-agent splash by signing the overnight sensation Jeremy Lin away from the Knicks, who decided not to match the large contract offer of the Rockets.
Houston also made good moves in the draft by picking up Jeremy Lamb to perhaps eventually succeed Kevin Martin at the shooting guard spot.
As a whole, they have plenty of youth and talent to compete, but their lack of a go-to player will hold them back.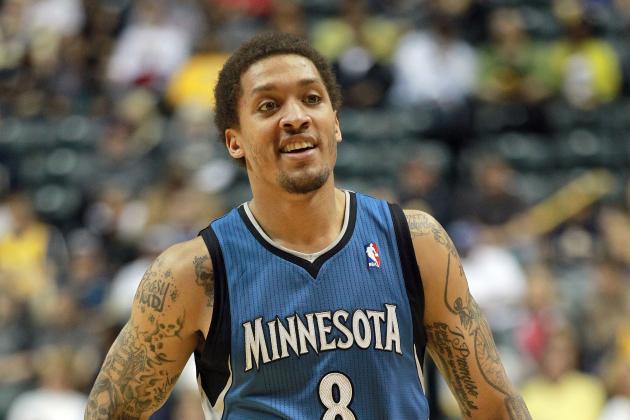 Andy Lyons/Getty Images

It will be interesting to see how the Suns move on from the Steve Nash era, especially after finding some good pieces to bolster their pretty lackluster team.
Phoenix has some good depth with its new additions of Michael Beasley, Goran Dragic and Luis Scola, but as a whole, the Suns don't really have an enormous amount to work with.
Much like the other teams on this list, they are inexperienced and lack a star.
The Suns may come around this next season, but a lot of it may rely on which Michael Beasley they get. Will it be the dominant, aggressive and versatile player we have seen before, or the content, lazy and uninspired player that we also saw in Minnesota last season?
The hopes of the Suns' future success and chances of making the postseason in 2013 may rest on that very question.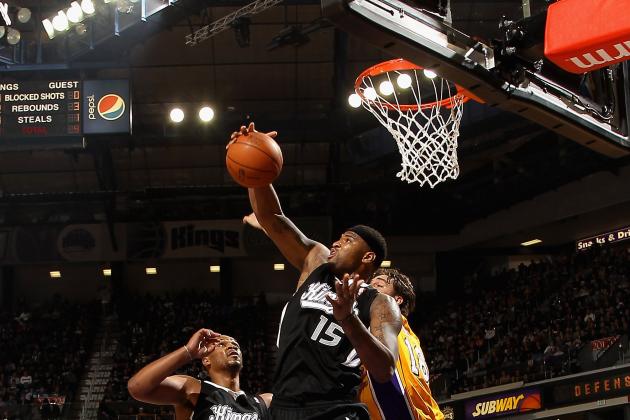 Ezra Shaw/Getty Images

It's been a while since the Sacramento Kings have been a relevant team in the league, but this might be the year that the ship is finally righted.
The talent is certainly there for the Kings with up-and-coming center DeMarcus Cousins and even the positionless Tyreke Evans.
A bright spot for Sactown last year was its starting point guard Isaiah Thomas, who was drafted dead last in 2011. He made a name for himself by taking home two Western Conference Rookie of the Month honors last season.
Whether or not Jimmer Fredette goes back to his BYU days of putting on a show from behind the arc could also be a key factor into whether the Kings can finally sneak back into the playoffs.
As a whole, the talent is there for Sacramento.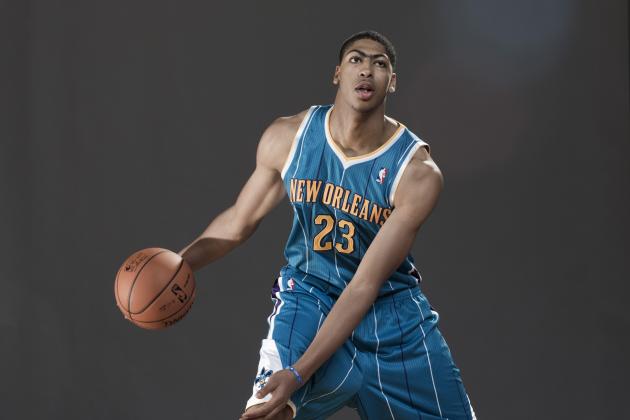 Nick Laham/Getty Images

The Hornets landed the first overall pick in the draft this summer and cashed it in for a player who could be a force in the NBA for years to come.
Defensive powerhouse Anthony Davis had a busy summer, winning a gold medal with Team USA in the Olympics, but now we will get to see how he will do with the big boys in the NBA.
In addition to Davis, the Hornets also kept shooting guard Eric Gordon in New Orleans and added guard Austin Rivers in the draft. NOLA wasn't quite done there, as it also acquired big men Ryan Anderson from Orlando and Robin Lopez from Phoenix.
On paper, the Hornets could be a very exciting and dangerous team to be on the lookout for next season. The youthful players will have plenty of growing to do, but a playoff run is certainly not out of the question for New Orleans in 2013.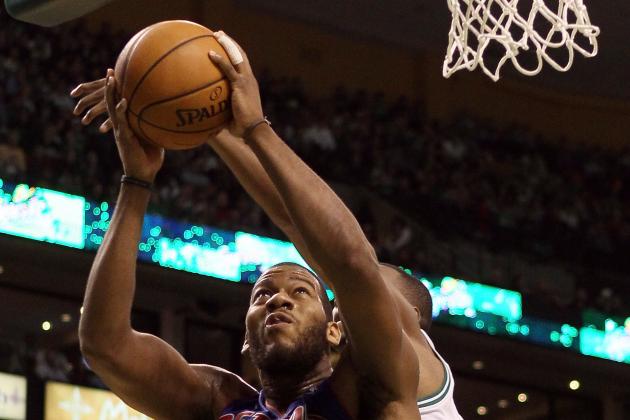 Elsa/Getty Images

A lot of people may have been sleeping on the Pistons for the past few seasons, but it could be a big turnaround for the boys in Detroit this next season.
Detroit already has an All-Star-level center in Greg Monroe. Now that he is paired with power forward Andre Drummond, good things could happen in the near future.
Drummond's potential is through the roof, and his physical attributes are incredible. Questions about his mental toughness dropped his stock in the draft, allowing the Pistons to take a chance on him.
In the backcourt, there is also the tandem of Brandon Knight and Rodney Stuckey, who will be glad to see some extra help in the paint with the addition of Drummond.
Overall, this Pistons team has a lot of potential to start winning again, and I believe they have what it takes to make it back into the postseason next year.
Nick Laham/Getty Images

After essentially hitting the reset button on its franchise last season, Portland is on the way back to its winning ways.
Its potential success rests in the hands of star forward LaMarcus Aldridge, as well as rookie guard Damian Lillard, who could be one of the best players in his draft class.
Keeping Nicolas Batum after his restricted free agency was also key for the Blazers, who could have one of the best young teams in the league.
A starting lineup of Lillard, Wes Matthews, Batum, Aldridge and rookie Meyers Leonard could become one of the better lineups in the West.
This team is on the rise, and we could see a shakeup in the playoff picture out West if the Blazers live up to their high potential.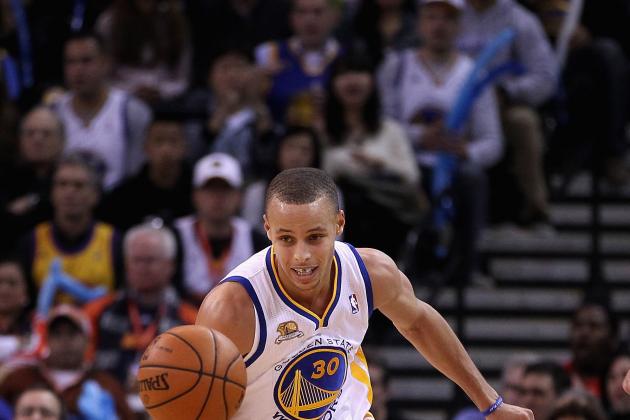 Ezra Shaw/Getty Images

The Dubs also have plenty of young players and could finally make it back to the playoffs for the first time since their Cinderalla-like run as an eighth seed in 2008.
Now equipped with a dangerous frontcourt of David Lee and Andrew Bogut, and the sharpshooting backcourt of Stephen Curry and Klay Thompson, the Warriors may finally be relevant once more.
The mixture of youth with proven veterans could result in some really fun games and, more importantly, wins for Golden State.
It's certainly possible that the 2012-13 Warriors could make a playoff push.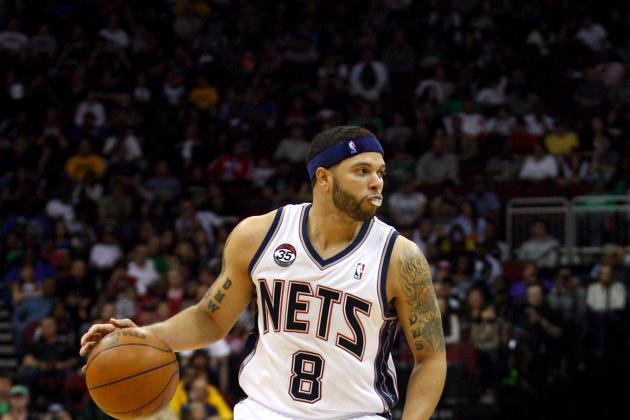 Chris Chambers/Getty Images

New year, new city. The newly founded Brooklyn Nets are looking for a fresh start after a dismal past few seasons in New Jersey.
Their plans of bringing winning basketball back to their franchise were almost derailed when superstar Deron Williams nearly signed with the Dallas Mavericks. However, Brooklyn was able to reel him in and got some other quality talent during the offseason as well.
They traded for combo guard Joe Johnson, and re-signed Gerald Wallace, Brook Lopez and Kris Humphries.
Those four players, along with Williams, makes for a pretty impressive starting five for the Nets. Dwight Howard moving to the Western Conference will also help the Nets as they fight for a spot in a pretty top-heavy Eastern Conference.
There is a really good chance that the Nets will be in the postseason during their first season in Brooklyn.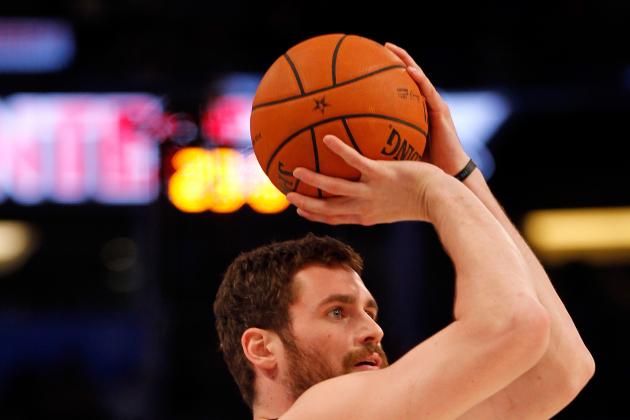 Mike Ehrmann/Getty Images

The T'Wolves may have even made the playoffs last year had it not been for Ricky Rubio tearing his ACL during the season.
Now that Rubio will be back for hopefully the entire season, this Minnesota team is a threat once more.
Kevin Love has expressed his displeasure with the mediocrity of this franchise, but he may not have anything to complain about anymore since the future is looking bright for the Timberwolves.
Besides just Rubio and Love, the Wolves also have breakout big man Nikola Pekovic, who was very solid down low for Minnesota last season. They also added Andrei Kirilenko, Brandon Roy and Chase Budinger, making them a very deep and dangerous team.
Rubio has shown he can take this offense by the reins and run it efficiently, and now that he has some new friends to play with, the sky is the limit for Minnesota.
Expect to see the Wolves competing for a playoff spot in 2013.