100 Hottest Female Athletes of All Time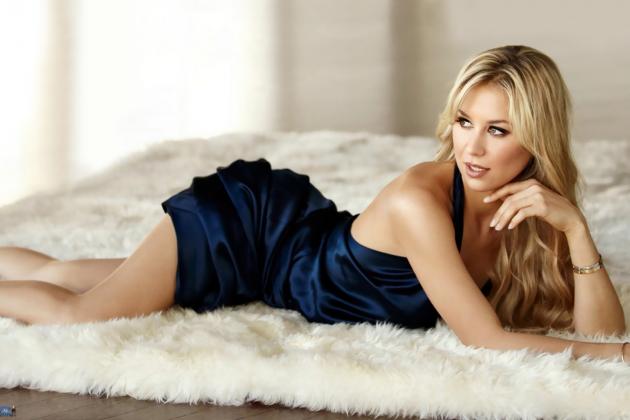 Image via wallpaperportal.co.uk
Why do we watch sports? Is it the pageantry of the games? What about the feeling of cheering for something that is bigger than yourself? Could it be because we love to watch people secretly beat up on other people?
Regardless of the reasons, we know one reason we admire sports—the women.
And that is what I have put together for all of you, the ultimate list of the 100 hottest female athletes of all time. Enjoy.
Begin Slideshow

»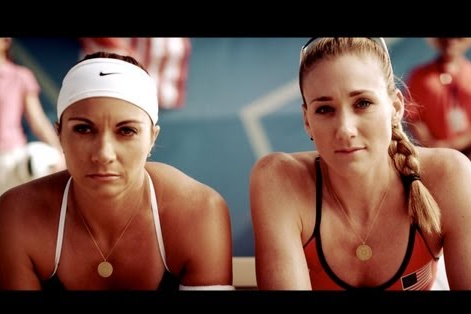 article.wn.com
After winning gold again in London, this duo has helped make beach volleyball a must-watch sport during the summer games.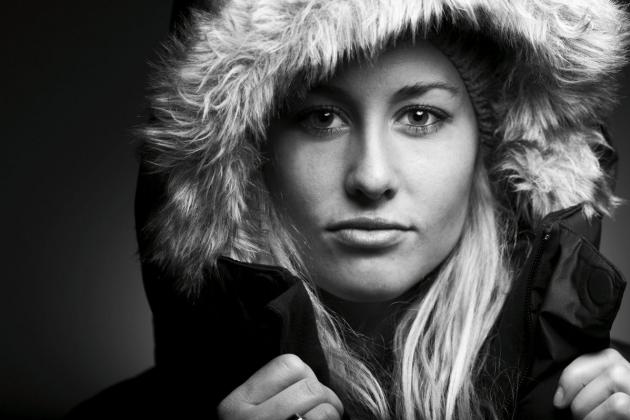 Image via monteisom.com
I, for one, have never been able to stand on a snowboard for more then two seconds. Something about the snow that makes me want to fall down.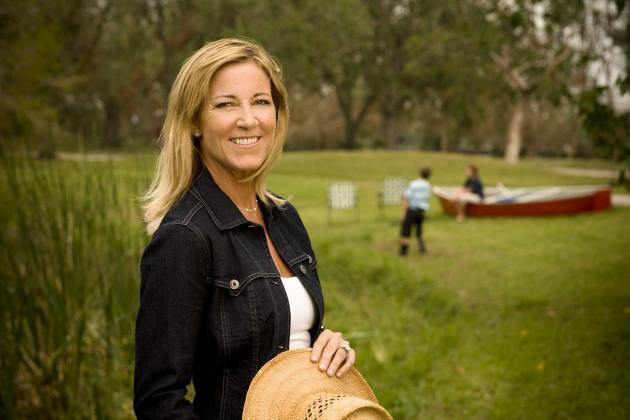 Image via allygodfreyreps.wordpress.com
If I had to pinpoint the first female athlete I had a crush on, it is a no-brainer. Chris Evert will have a special place in my heart, forever.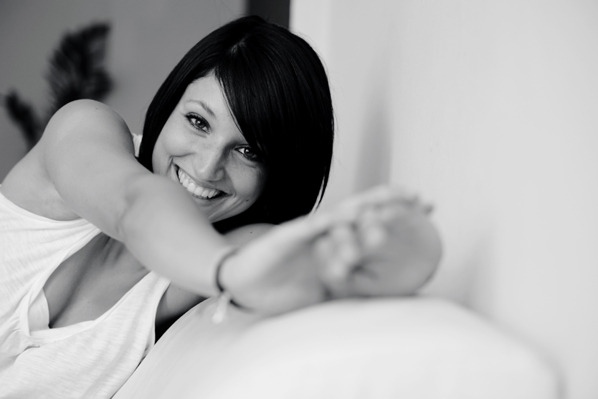 Image via tumblr.com
As the picture shows, this member of the German national team sets herself apart.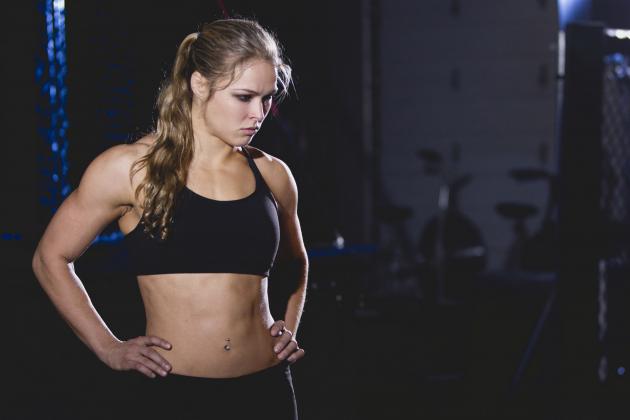 Image via sports.sho.com
Every man should date a woman that could beat him up. There is just something sexy about it. Trust me.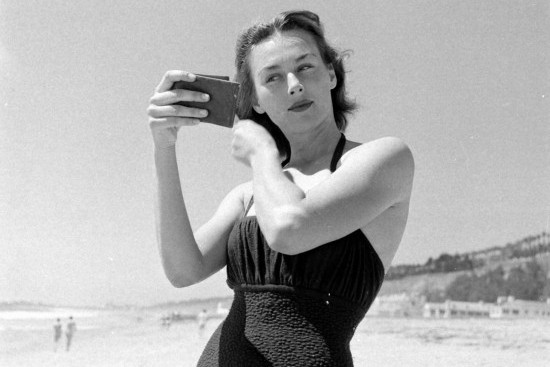 Image via picturearchive.co.za
Before Anna Kournikova and Gabrielle Reece, there was Gussie Moran. Here sexual appeal and overall beauty were about 50 years ahead of her time.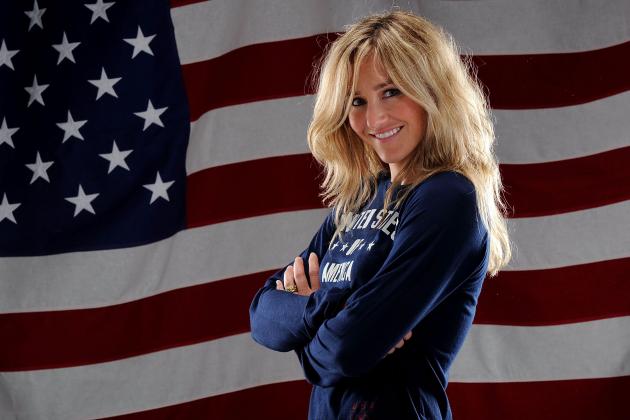 Image via womenssportsfoundation.org
In a list full of Hall of Famers, Gretchen Bleiler is a legend. She combined snowboarding and beauty without missing a beat.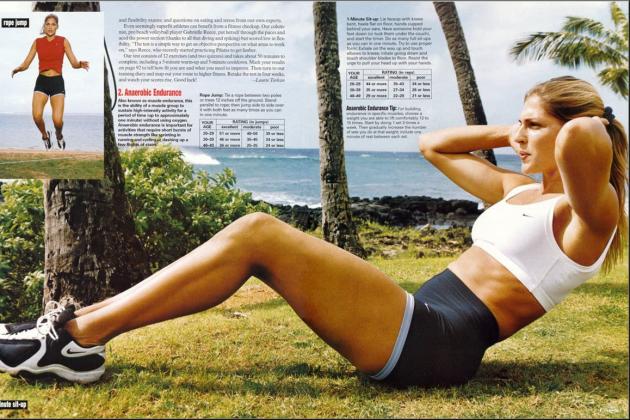 Image via hollywood-celebrities-us.blogspot.com
Gabrielle Reece and her twelve foot long legs made beach volleyball sexy. Like that sport needed to be any sexier.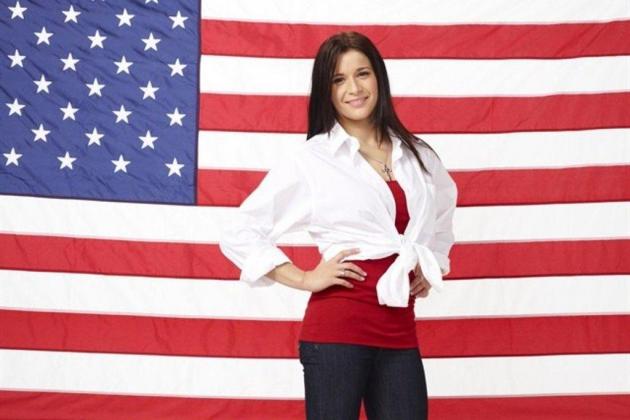 Image via poptower.com
I don't know about you but I was hoping Alicia Sacramone was going to make the 2012 women's gymnastics team. Maybe next time?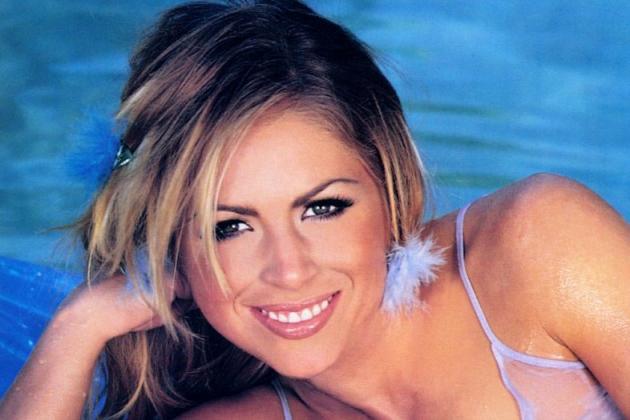 Image via ubu.co.za
Because of Amanda Coetzer's tiny stature and history of knocking off top seeds, she earned the nickname, "The Little Assassin."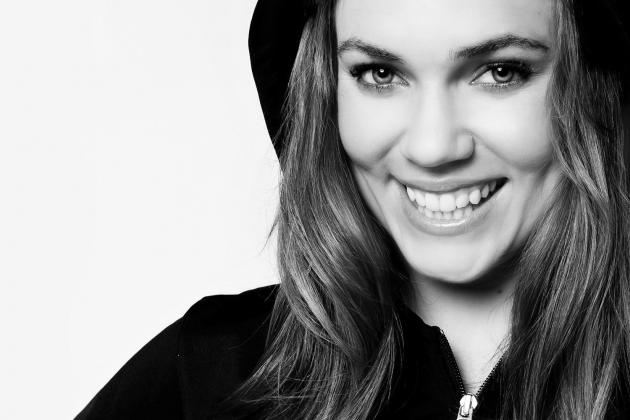 Image via olympicwallpaper.blogspot.com
There has never been a more likable smile in swimming than Natalie Coughlin. As a fan of a beautiful woman with a sexy smile, I have always been a "Coughlin Crazie". Think that will catch on?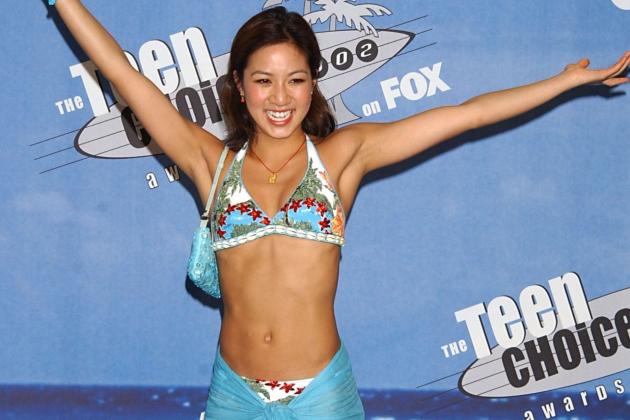 Image via wikifeet.com
Michelle Kwan is the princess of figure skating. Before all these young beautiful stars have taken over the sport, there was Michelle.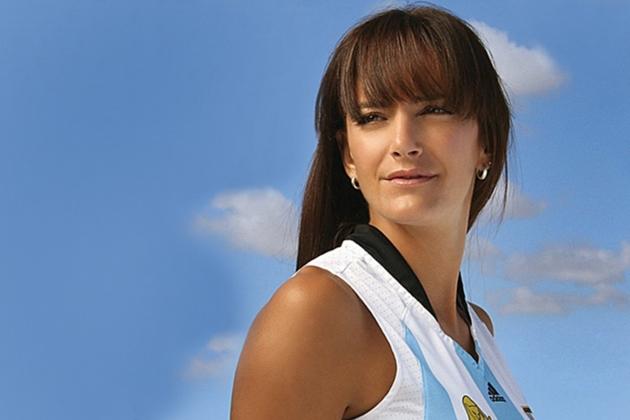 Image via timingspordergisi.com
If there was a Michael Jordan of Field Hockey, you are looking at her. Luciana Aymar has won more awards than a grade school baseball team.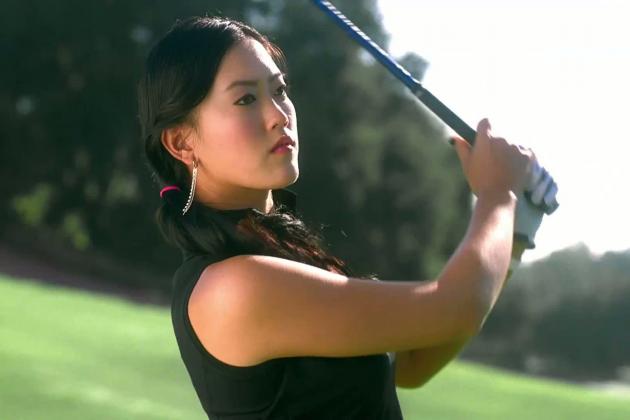 Image via coloribus.com
Michelle Wie has always been known more for her beauty than her golfing abilities. A bit unfair? Probably. But she sure is sexy.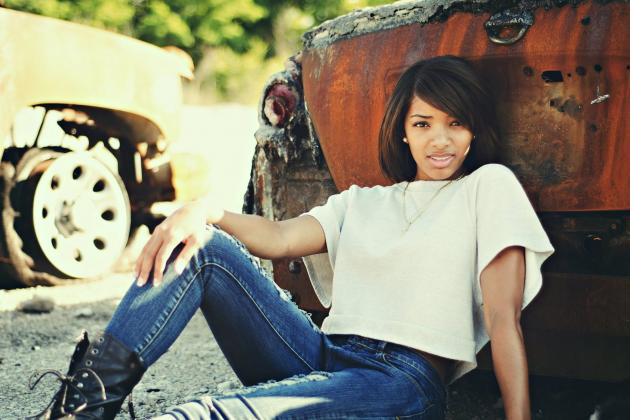 Image via keylasnowden.com
I am shocked it took me this long to find Keyla Snowden. Thank you Kentucky.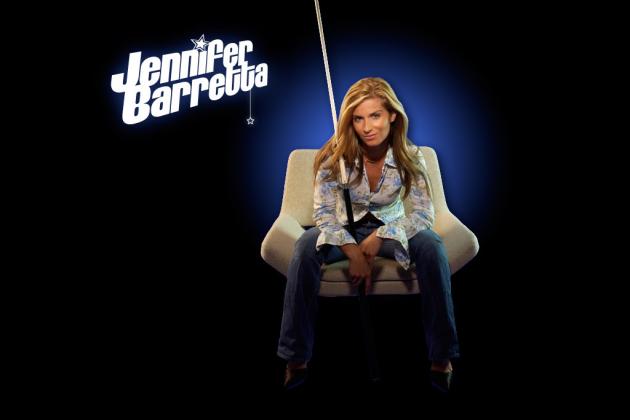 Image via aldesigns.com
For the sake of this list and for any arguments that will ensue, pool is a sport and will be considered one for as long as I live.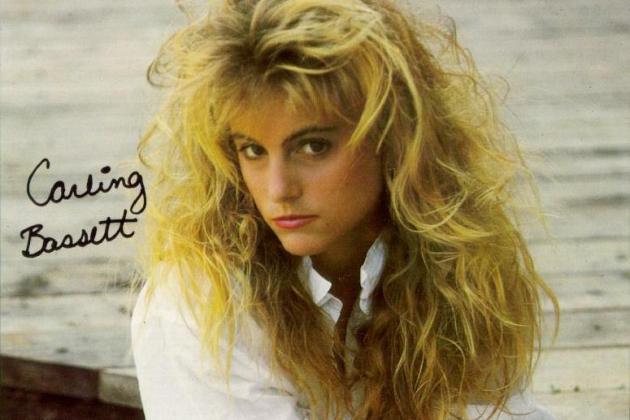 Image via carlingbassett.com
I think we might have found the original Anna Kournikova of tennis. She retired much too soon.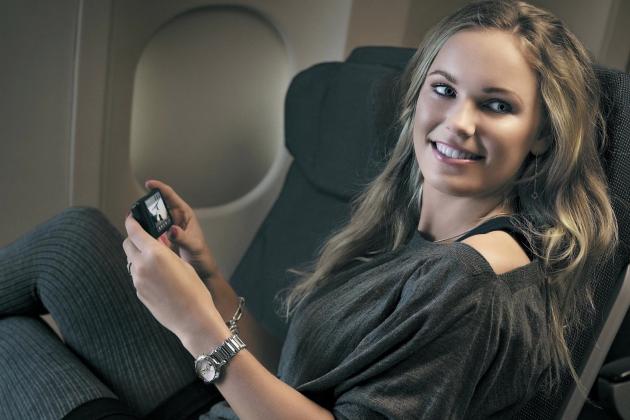 Image via carolinewozniacki.2p.net
The first time I featured Caroline Wozniacki in my work, I had a tough time spelling her name. Is it strange that her last name is easier to spell than Favre now?
Image via anni-friesinger.de
Boy how I have missed speed skating. Only 17 more months until the Winter Olympics.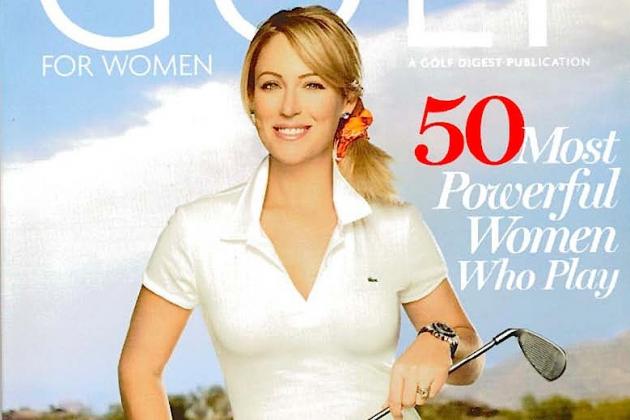 Image via listal.com
Is it just me or does Cristie Kerr have those eyes that follow you around the room when you move? Just me? Oh well.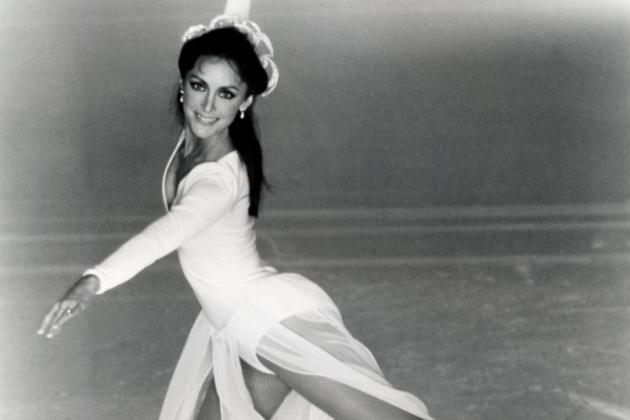 Image via peggyfleming.com
Peggy Fleming was one of the sexiest women alive. I might not have been born when she was skating but thanks to the internet, I feel like I know her just as well.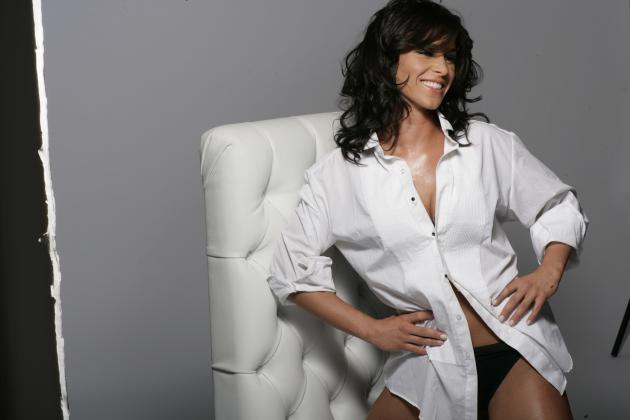 Image via synergysoundanddesign.wordpress.com
Remember earlier when I said I love speed skating? Well, Allison Baver was the reason I felt that way.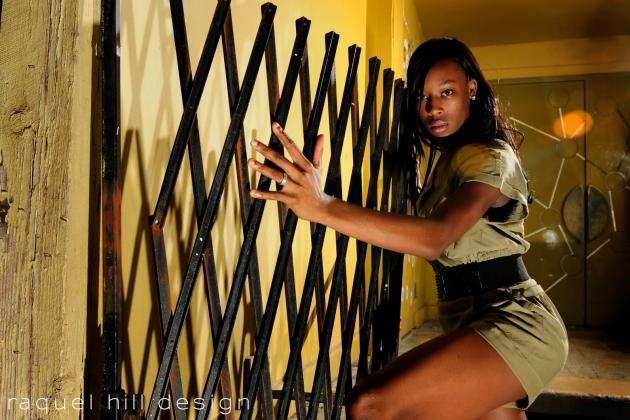 Image via muttandmistress.blogspot.com
Everyone loves a woman that stand's over six feet tall and has a vertical jump of almost four feet, right? Or is it just me again?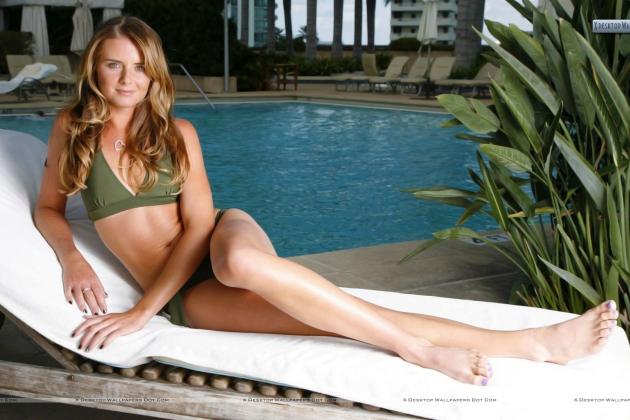 Image via howaboutwe.com
Have you seen the ESPN The Body issue yet? If not, I think it is time you make it a part of your daily reading.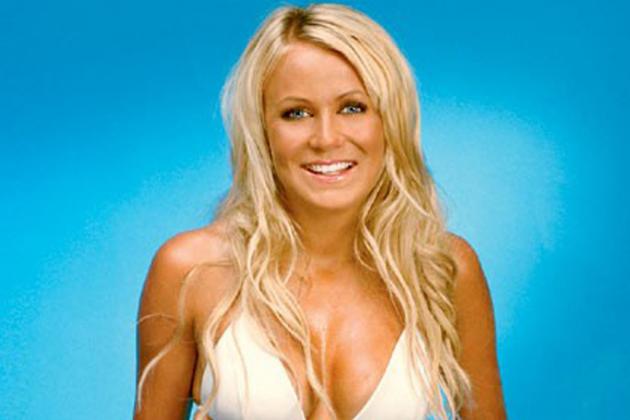 Image via top2best.com
I was looking for Sweden and Josefine Oqvist during the Olympics but sadly, she wasn't there. Where did she go?
Image via rahulandhipprimeminister.in
Gabriela Sabatini is still one of the most beautiful women in the world. Sure, she hasn't played tennis in years but she is still one of the hottest women around.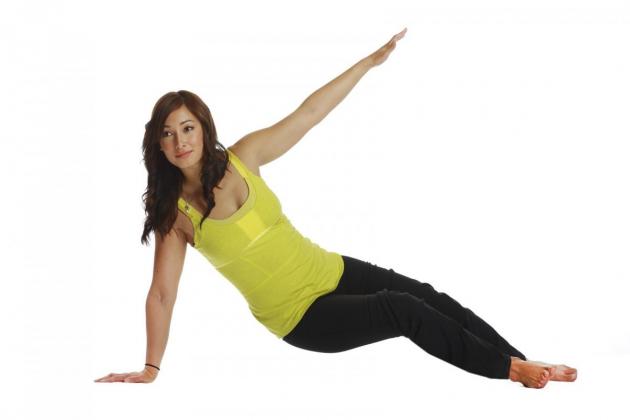 Image via jeffvinnick.com
Not too many professional athletes retire from their sport to live their lives. Kimiko Zareski is one of the few.
Image via top2best.com
Jennie Finch was one of the most popular – not to mention most dominant – athletes of the early 2000s.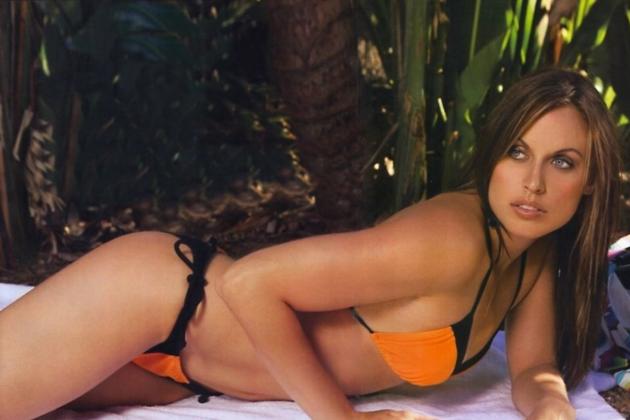 Image via girlwallpaper.me
Give me the facts before you start the hating on Amanda Beard. So many people have told me they don't like her but I ask why?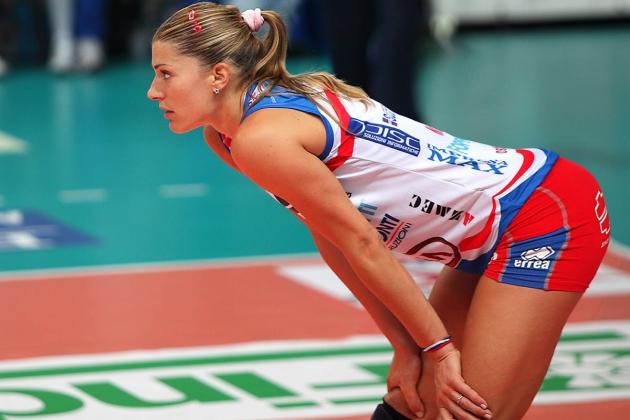 Image via my.opera.com
I am beginning to think volleyball could always use another beautiful tall Italian female athlete.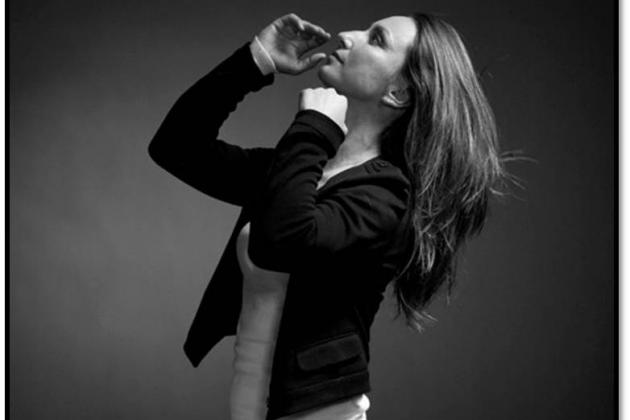 Image via ayelee.blogspot.com
I will give the French one thing, they sure know how to put together a women's soccer club.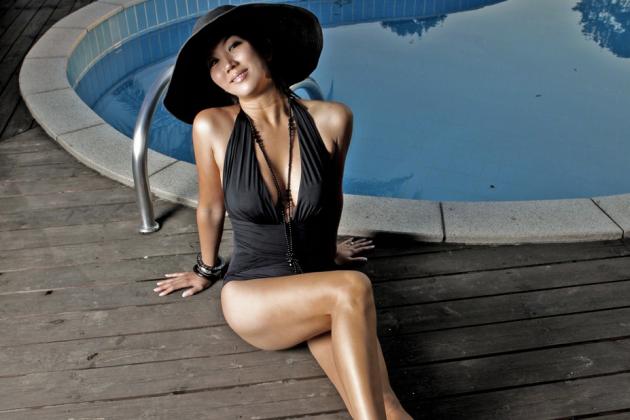 Image via wikifeet.com
If there is one thing sexier than a woman who can play pool, it is a beautiful woman known as the "Black Widow" who can play pool.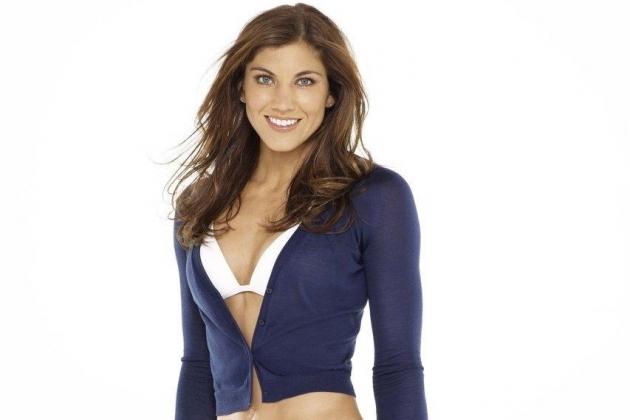 Image via imgur.com
Female soccer players should not be as beautiful as Hope Solo. It is a distraction from the game. Not that I am complaining.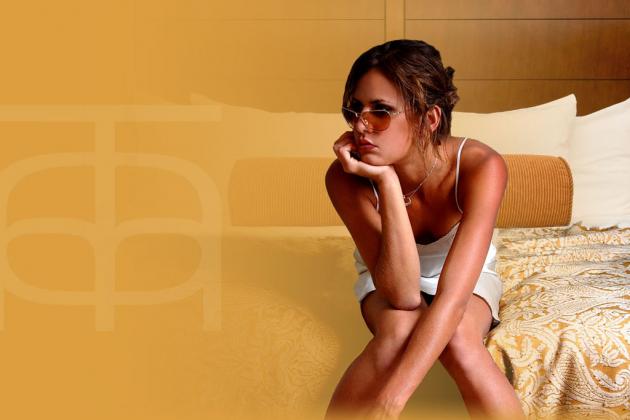 Image via top2best.com
After the upset loss in the gold medal game at the Olympics, I am afraid we have seen the last of Logan Tom in volleyball tights.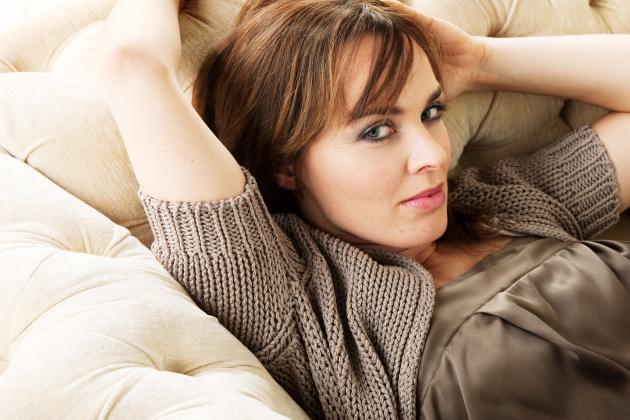 Image via turboimagehost.com
I was as surprised as you were about Martini Hingis being known as a hot female athlete. Things change over time folks.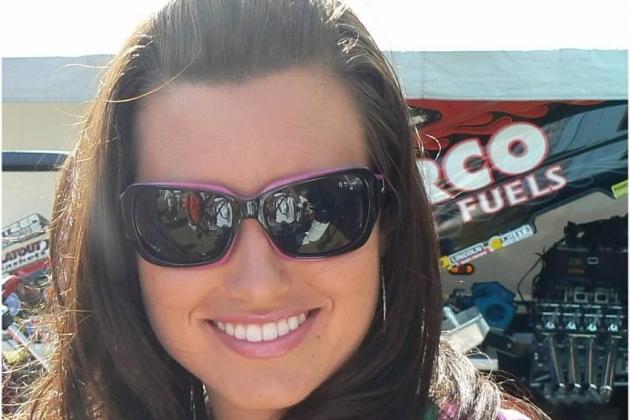 Image via allleftturns.com
Our finest female of the racing track belongs to Ashley Force Hood. Her family is as big in racing as Manning's are to the NFL.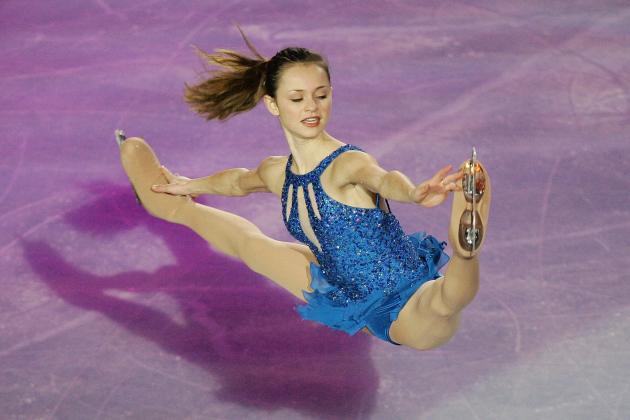 Image via wallpaperimages.org
We all know that Sasha Cohen most likely will not compete in another Olympics but for that brief time when she did, we thank her.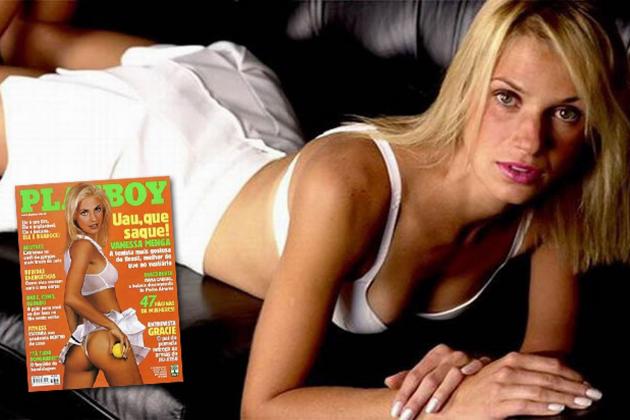 Image via gtrt.org
If you wanted to know who the first female tennis player to pose for Playboy was, here is your woman, Vanessa Menga.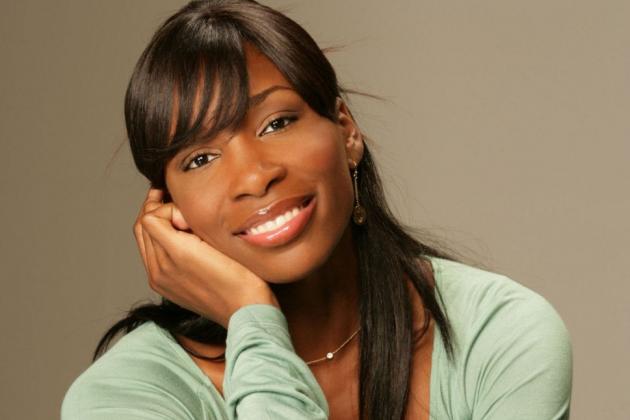 Image via jaehakim.com
Venus Williams has always been the sexier Williams sister. Not sure why the rest of the world has forgotten about that.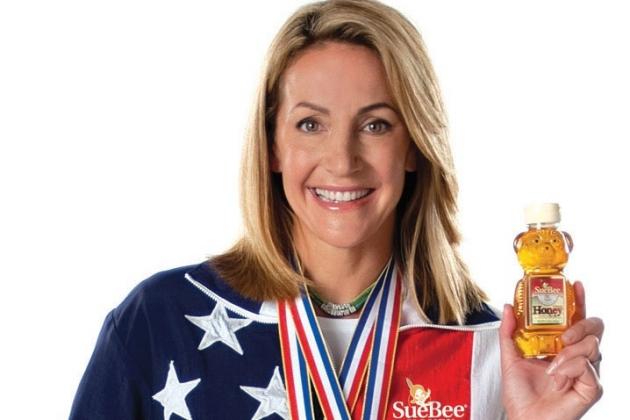 Image via progressivegrocer.com
Because when I think about beautiful Olympic swimming medalists, I think of honey. Not sure what is going on right now. Is that real life?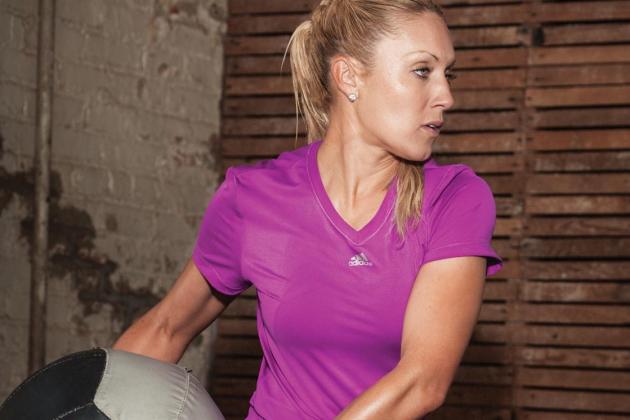 Image via adidas.com
Natalie Gulbis was once a no-brainer for hottest female athlete but something has changed. The rest of the women in the world have caught up.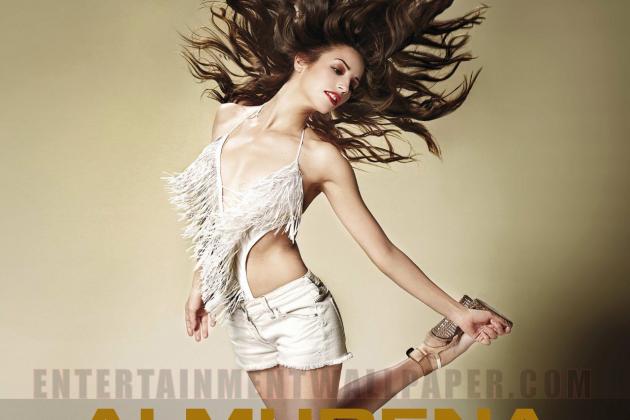 Image via entertainmentwallpaper.com
Everyone loves a woman that can bend both her legs over her shoulder and then back again. #Flexible
Image via theplace2.ru
As I have said before, having a woman that is more flexible than stretch Armstrong is always a good thing.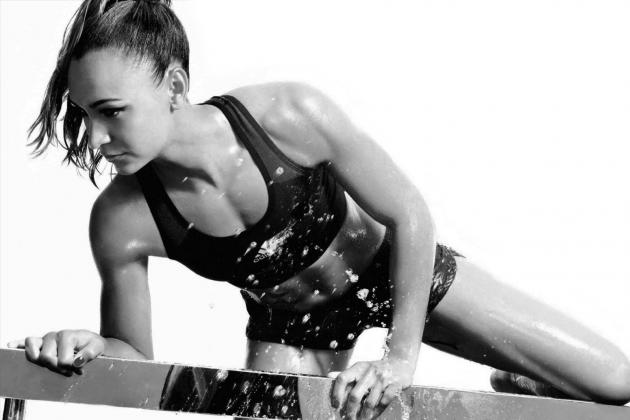 Image via wallsdl.com
As a Patriot, I find it hard to imagine I would root for another country but during the 2012 Olympics in London, I was rooting for Jessica Ennis.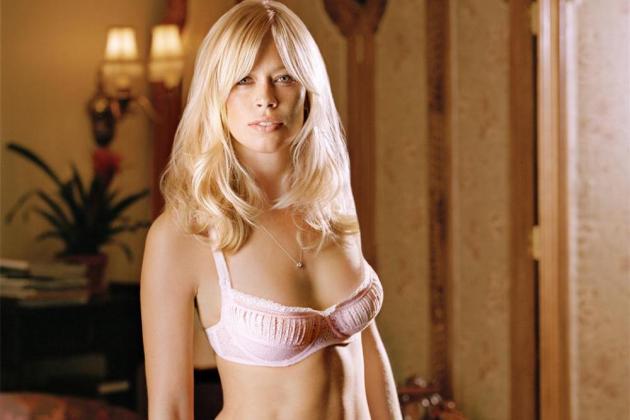 Image via menshealth.com
Although she is the sexiest and cutest thing to hit the snow in sports history, Kristi Leskinen never quite hit her potential. She is sexy though.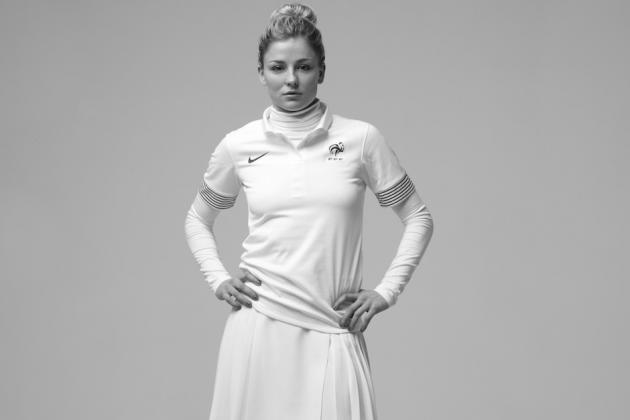 Image via purity.co
I can't wait another four years for another Olympics. I need my fix of the France National women's soccer team. Fast.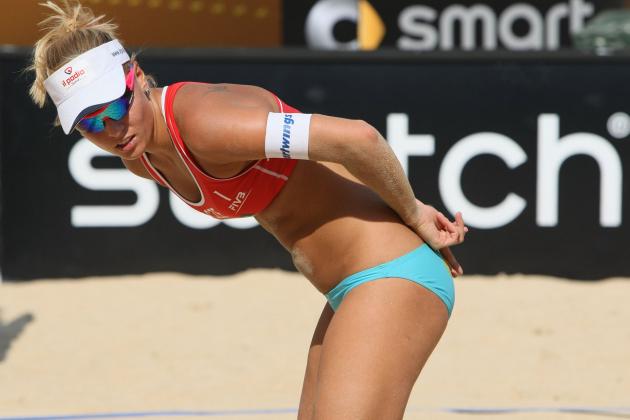 Image via tumblr.com
Beach Volleyball is a sport that seems too good to be true. No seriously. We are allowed to watch women in bikini's play on the beach?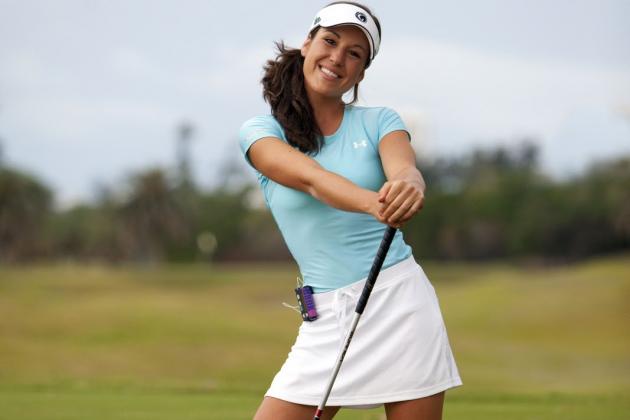 Image via kenatisag-isuckatgolf.blogspot.com
When Russia starts to develop female golfers, I think the competition is over. It wouldn't even be close.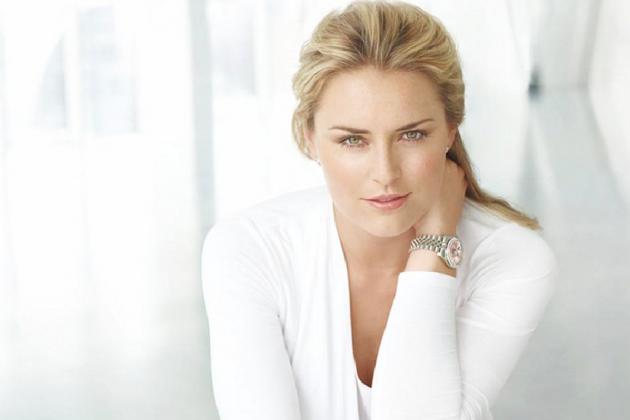 Image via top2best.com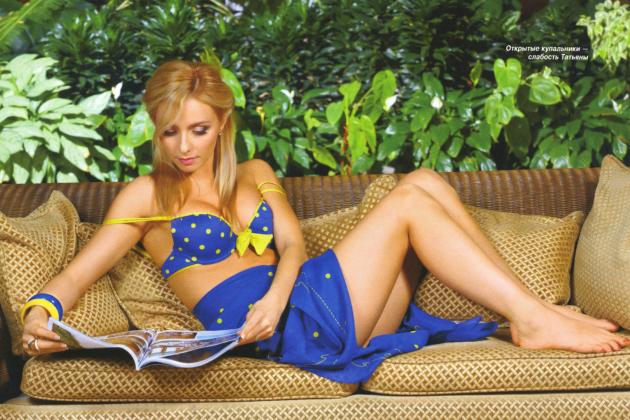 Image via theplace.ru
What can you say about the costumes female figure skaters wear other than that they are more sexualy charged than Madonna's 1984 wardrobe.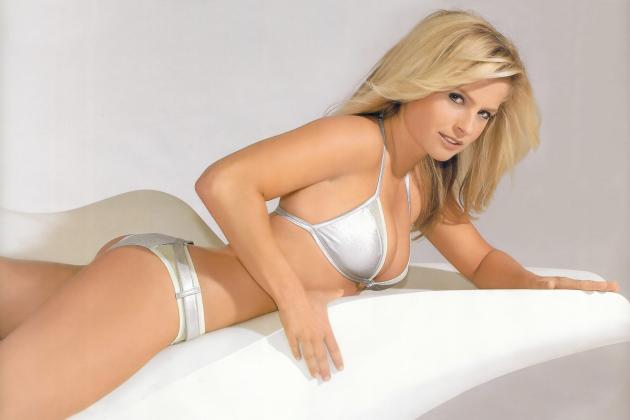 Image via olympicgirls.net
Don't just take my word for it, search for yourself. Field hockey is the hottest sport outside of volleyball in the world.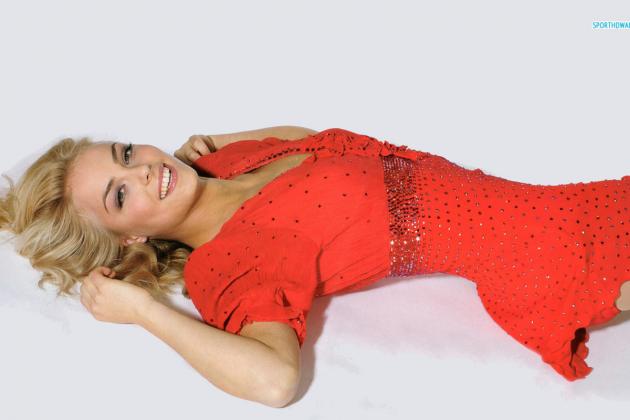 Image via sporthdwalls.com
It is bad enough the Olympics are over for now but we have to wait over a year before we get to watch Kiira Korpi skate around the rink. That is just too long.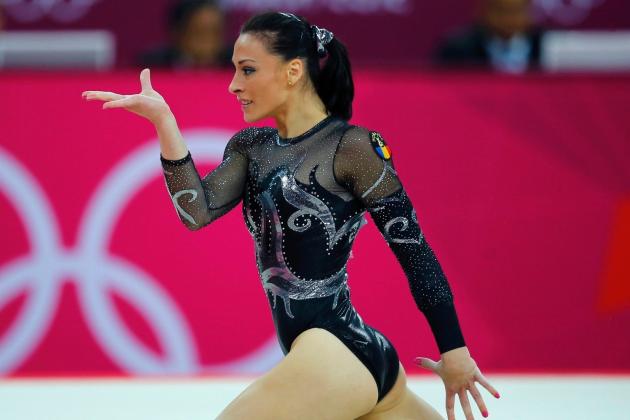 Image via ziarulring.no
People were asking me who the beautiful Romanian gymnast that took home a few medals in London was. Here is your answer.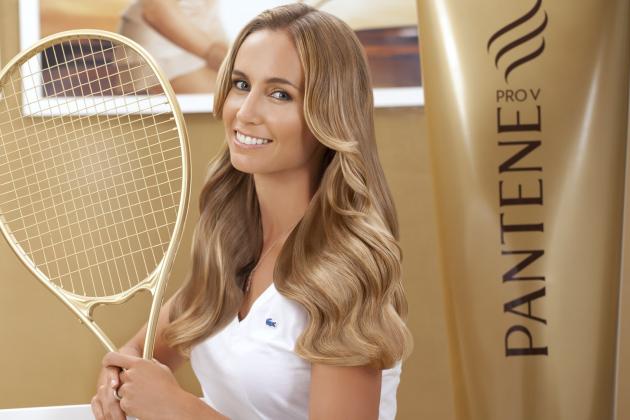 Image via cgmakeup.blogspot.com
Is it just me or is tennis becoming another candidate for having the most beautiful athletes ever?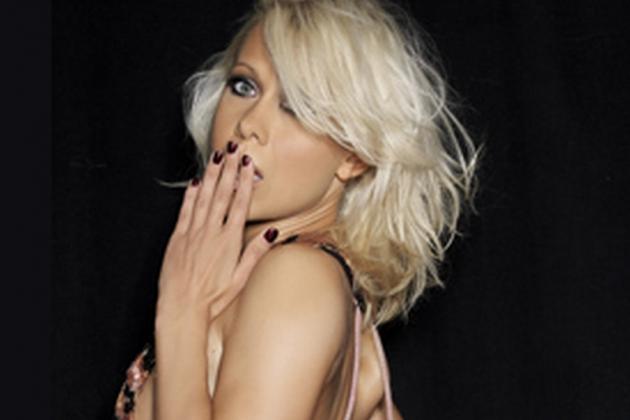 Image via newsgab.com
Oksana Baiul is crazier than a blind ferret in a spacewalk but she is still hot.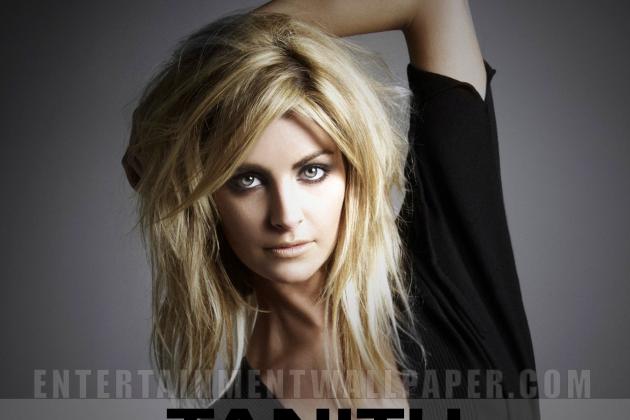 Image via entertainmentwallpaper.com
Whether Tanith Belbin is from Canada or the USA, the consensus is that she is drop dead gorgeous in any nationality.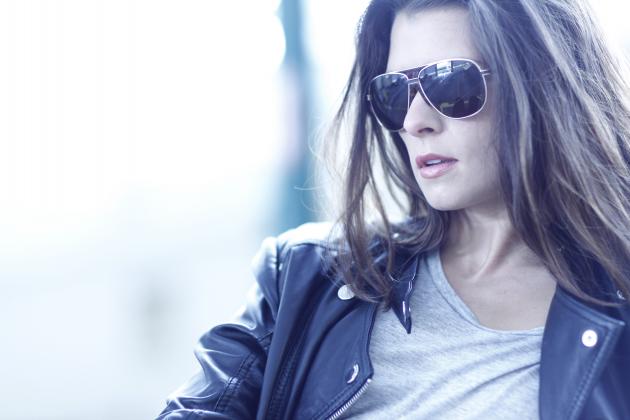 Image via blog.eyesurf.ingo
You can hate her all you want, Danica Patrick is a smokeshow.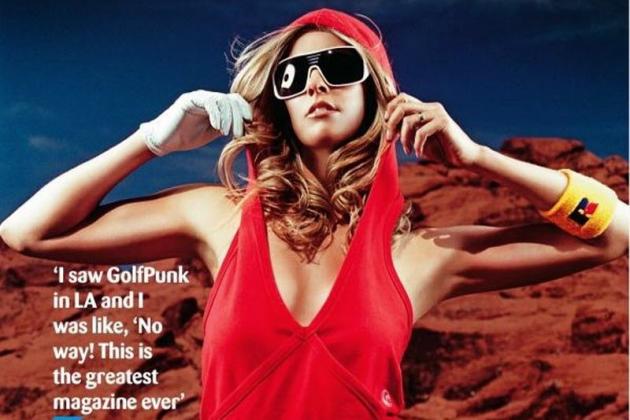 Image via celebrityrepublic.tistory.com
I am a sucker for a woman with an accent and beauty. Anna Rawson has both.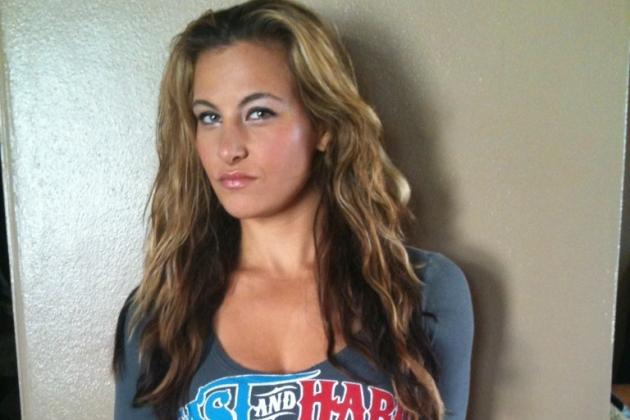 Image via ibtimes.com
Miesha Tate is my secret love. Not only is she hotter than an Arizona sun, but she is also a very talented MMA fighter.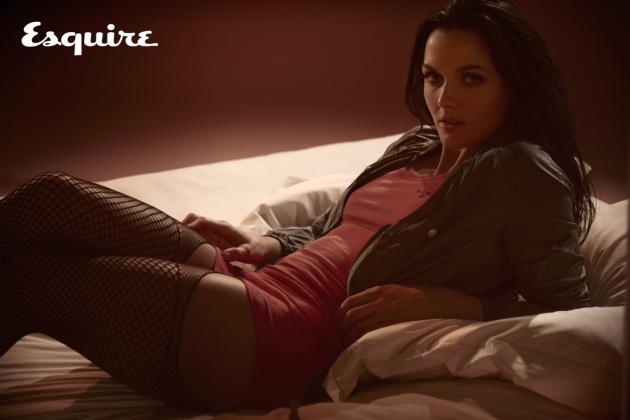 Image via esquire.com
Victoria Pendleton is the one and only cyclist to make the list. I wonder if we might see more talented and beautiful female cyclists in the future.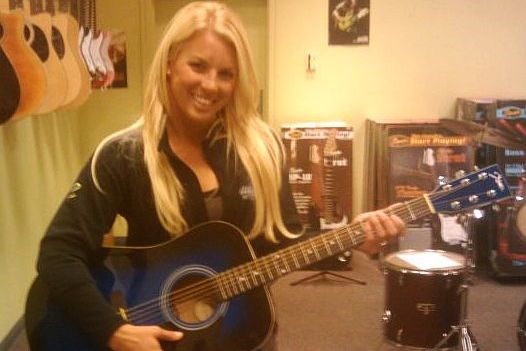 Image via kronickat.com
Taryne Mowatt was one of the most dominate pitchers from the University of Arizona of all time. She finished her four year career with 100 wins and only a 1.54 ERA in 877 innings pitched.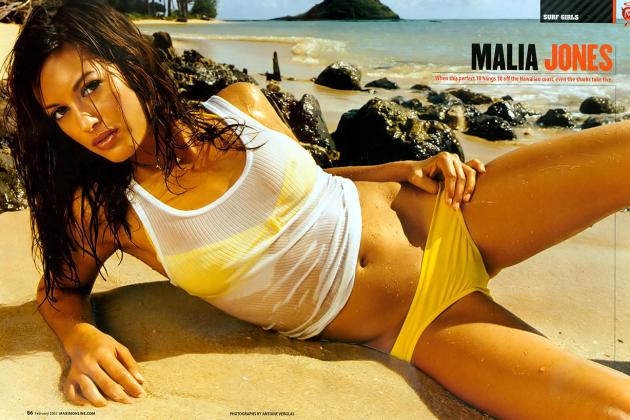 Image via tumblr.com
I am starting to think that most female surfers should become models. And why not? They have the bodies for it.
Image via unofficialnetworks.com
Julia Mancuso comes across as a woman you want to bring home to meet the family. Isn't she just the cutest?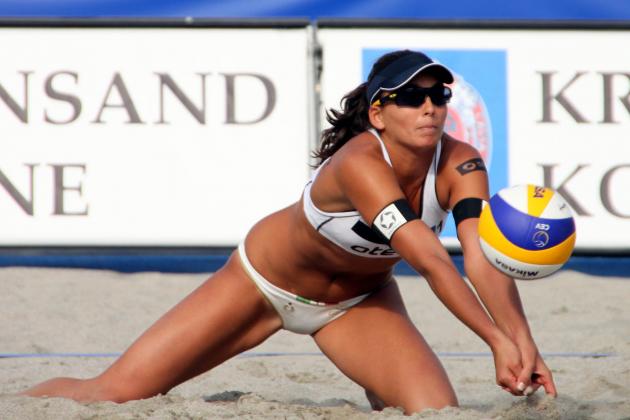 Image via webtenerlife.com
I guarantee you Marta Menegatti will be back for the 2016 Olympics in Rio. She might even be on the top ranked team in the world, Italy.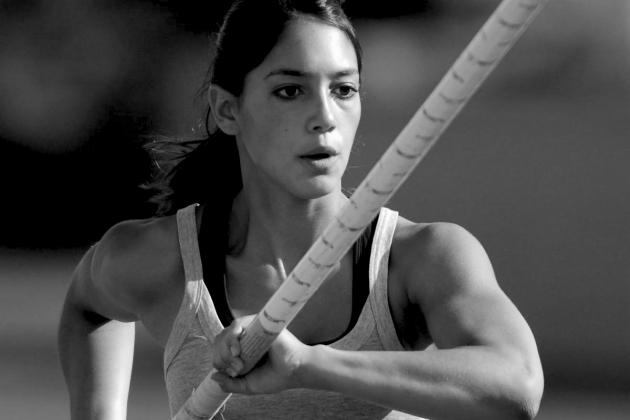 Image via tumblr.com
For the rest of her life, Allison Stokke will be remembered as the hottest female athlete that became famous for being hot.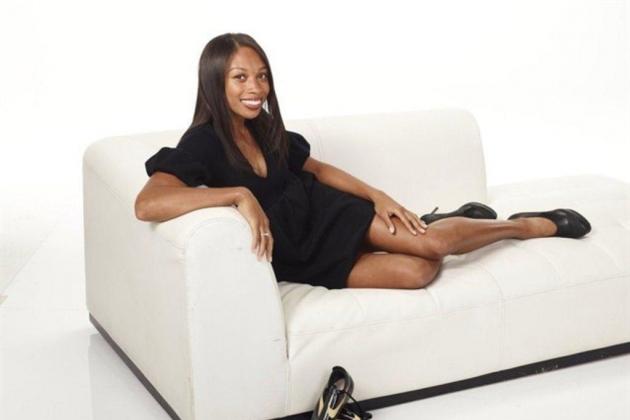 Image via sensualgratification.blogspot.com
Allyson Felix finally won her first individual gold medal in the Olympics this past summer. She also took home two more team golds for good measure.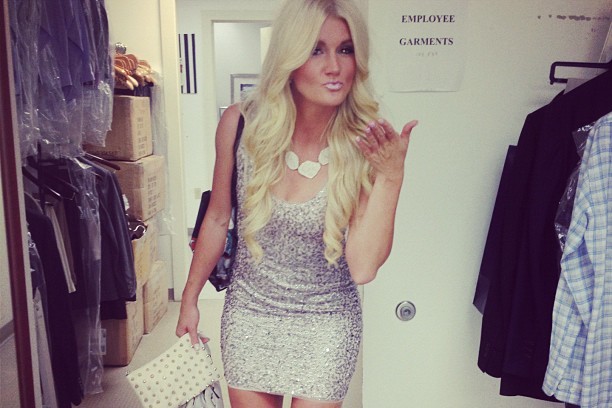 Image via twitter.com
Not only is Kaylyn Kyle beautiful, she is one of the best soccer players in Canada. She is young so I expect to see much more of her in the next four years.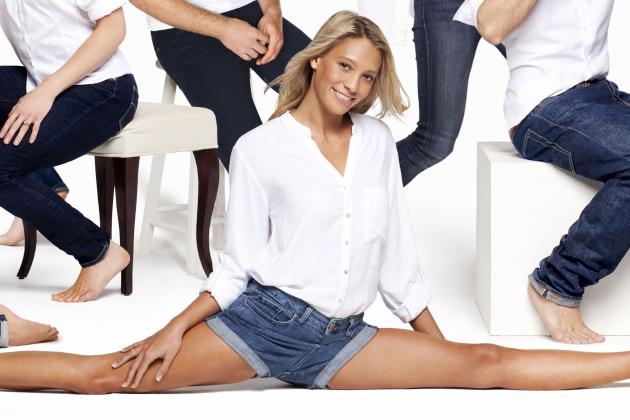 Image via wikifeet.com
I know more about brain surgery than synchronized swimming but after this past year, I am thinking about watching it a bit more often. Maybe I can learn a thing or two.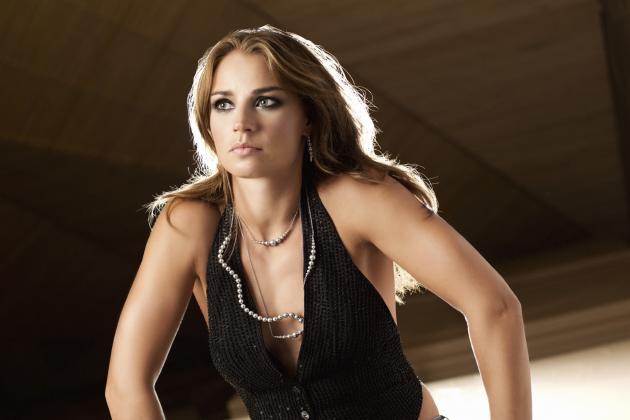 Image via fanpop.com
Ski Racing is as cool as Shaq on stilts. I love the Winter Olympics for one reason, skiing. OK, two reasons, the beautiful women.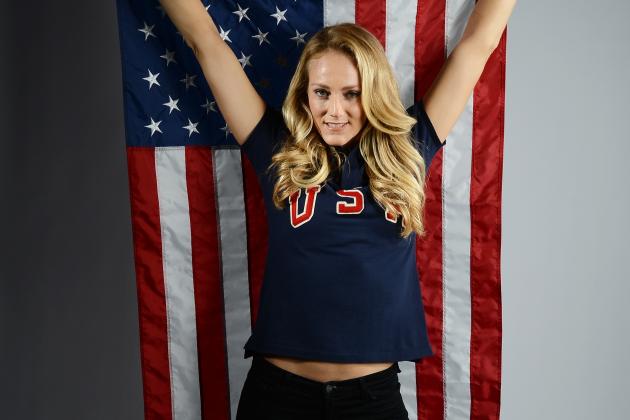 Image via wikifeet.com
For a moment I thought the USA wasn't going to medal in women's beach volleyball. But then we had two teams in the gold medal game. #Championship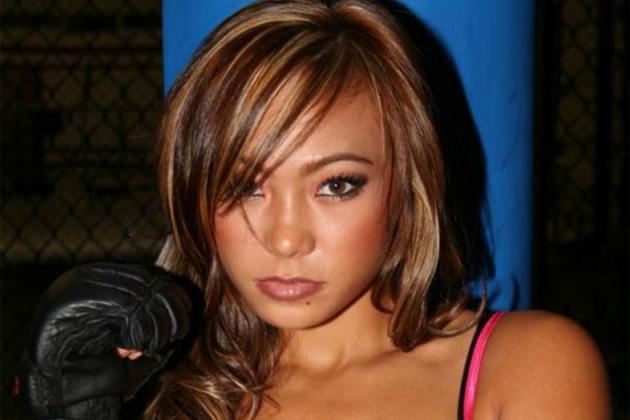 Image via ugo.com
How many women you know could have a baby and be back in the MMA ring soon after? Better yet, how many beautiful women do you know that could fight MMA?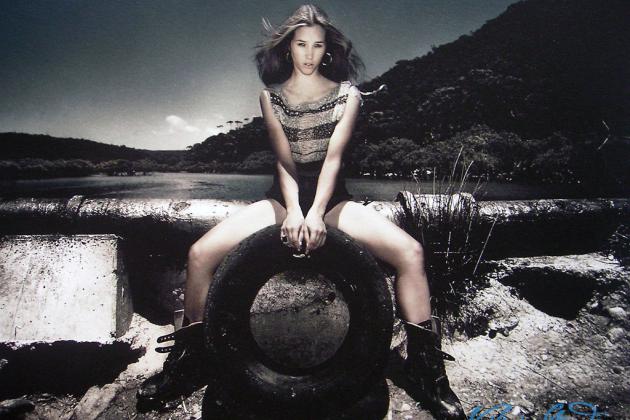 Image via messages.herbiceps.com
Niki Gudex was born in England but is now an Australian professional mountain biker. She is also a consistent choice for 100 Sexiest Women in the World ever year in FHM's Australian issue.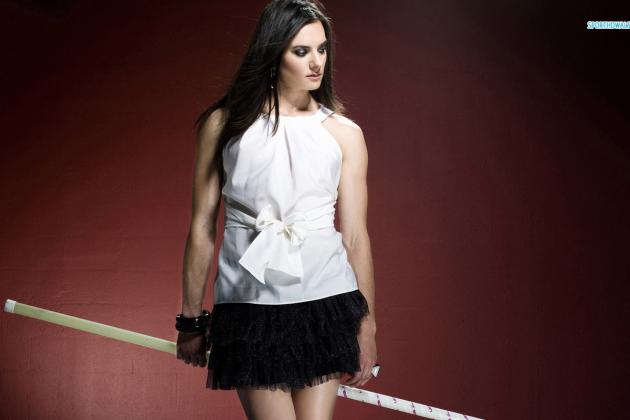 Image via sportplayerwallpaper.com
Sure, pole vaulting looks easy but have you tried to do it? All I can do is fall down.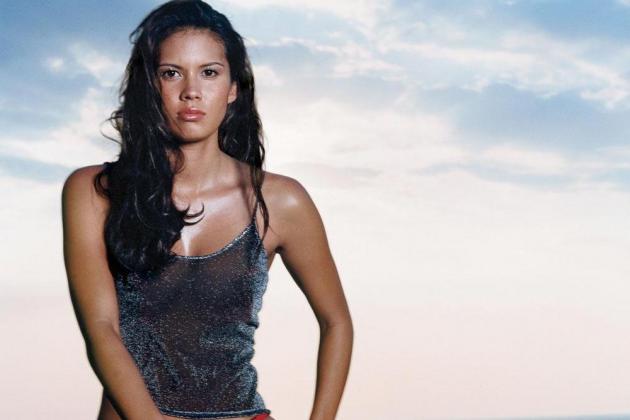 Image via menshealth.com
What is a triathlete you ask? Basically, she is an awesome swimmer, runner, and bike rider.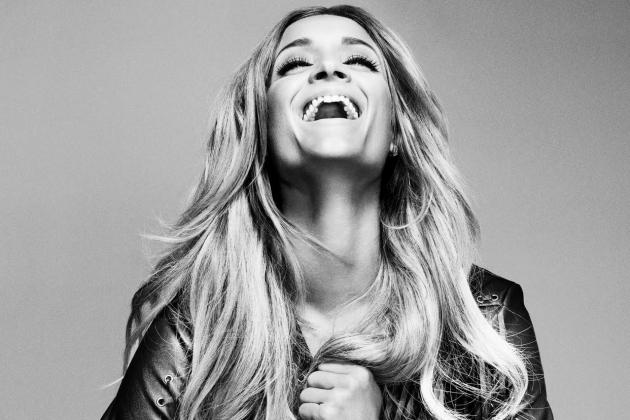 Image via thesportsbank.net
Christina Vukicevic is easily the best looking hurdler the world has ever seen. Sorry Lolo, please forgive me.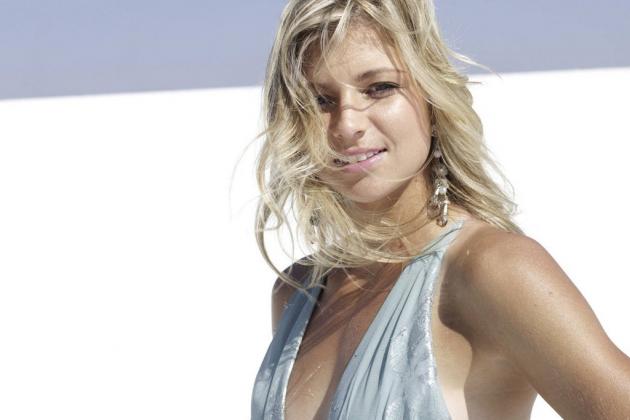 Image via tennis.playerss.blogspot.com
Maria Kirilenko's only fault is that she is Russian. And we already know that Russia has one smoking hot blond named Maria. If she was Romanian, she would probably get more love.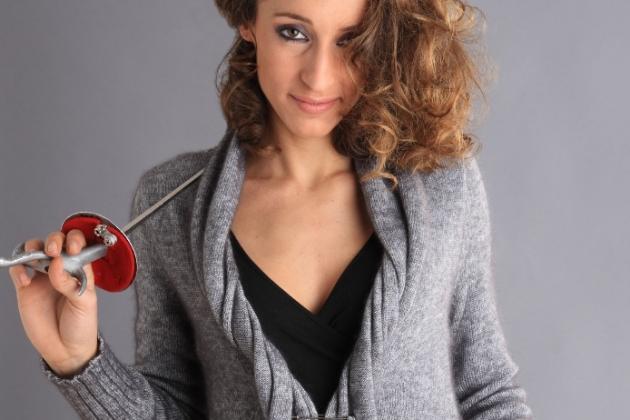 Image via mlmagazine.it
Someone had asked me what sport Elisa Di Francisca played. I was hoping this photo would help.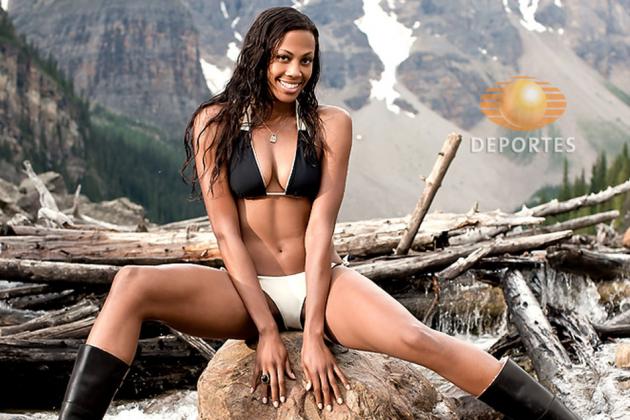 Image via m.deportes.televisa.com
If ever there was a perfect volleyball specimen, it would be Kim Glass. Nuff said.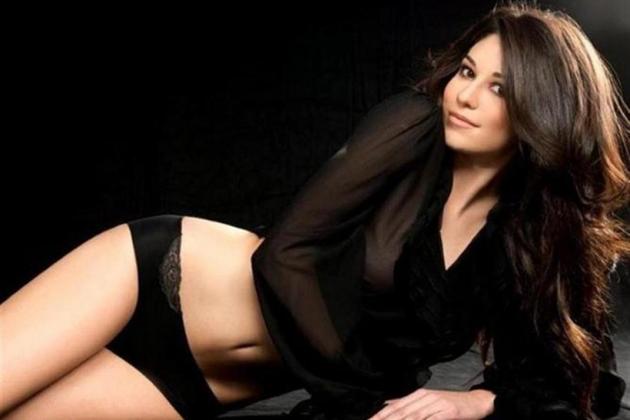 Image via blogdowolflarth.com
The headline shouldn't read track and field, it should read swimsuit model/beauty pageant contestant. She does it all.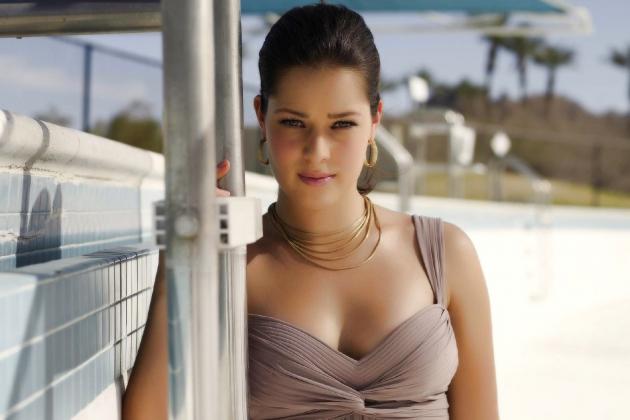 Image via underalls.com
Whether on the court or gracing magazine pages, Ivanovic has become one of the world's most captivating female athletes.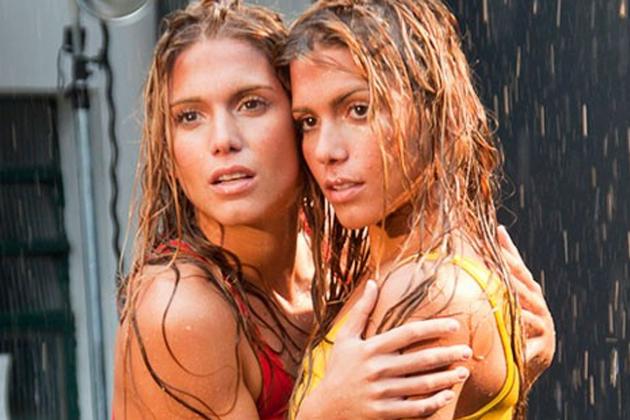 Image via mundod.lavoz.com.ar
Gorgeous twin Brazilian synchronized swimmers? Was the world ever ready for them?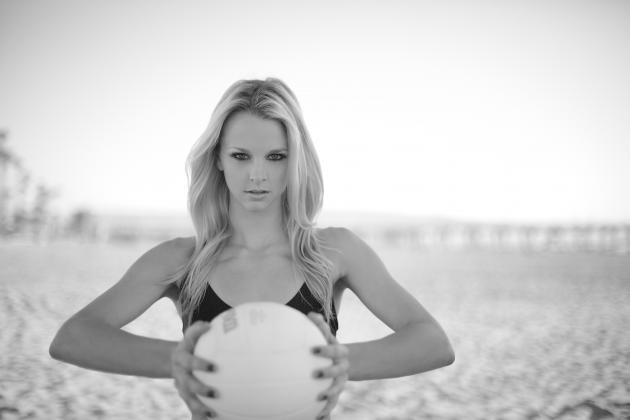 Image via jessgysin.com
If only Jessica Gysin was as good at beach volleyball as she was beautiful. Then we might be seeing a Rio appearance in our future.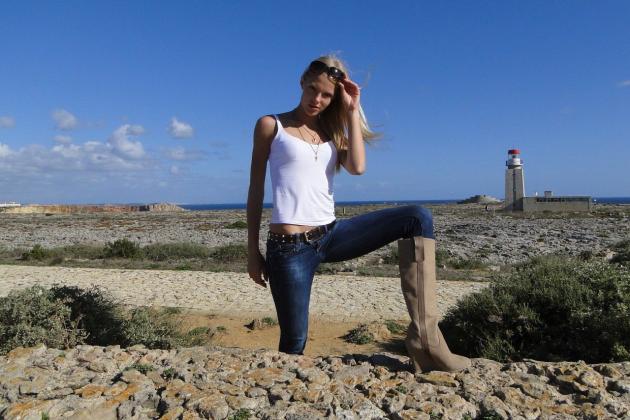 Image via olympicgirls.wordpress.com
If you want to root for a country outside of the United States, the Cold War is over and Russia is in need of some new age fans.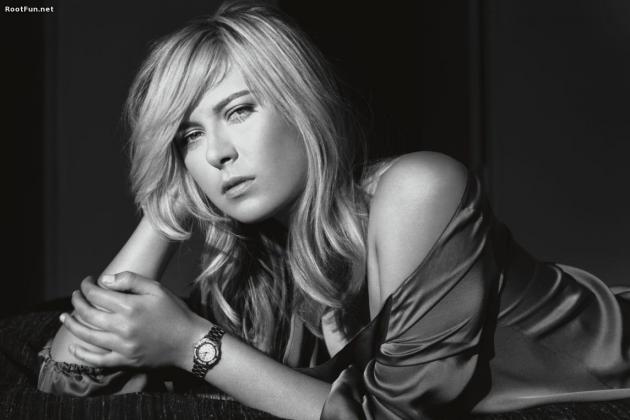 Image via rootfun.net
Good news everyone. Maria Sharapova is single again. Now we just need to figure out how to get her to notice us.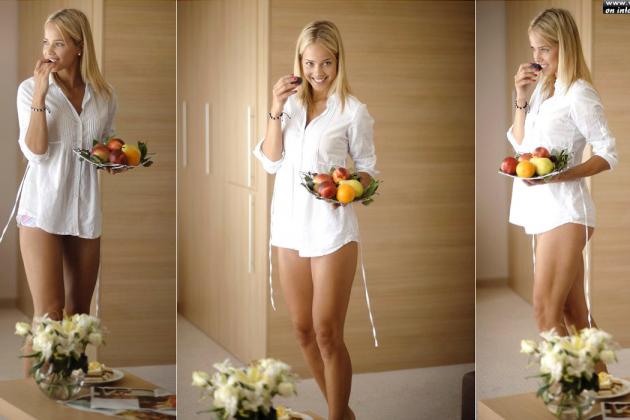 Image via wc-news.com
Antonija Misura is my newest crush and current favorite basketball player. Where did she come from and why haven't we seen her prior to the Olympics?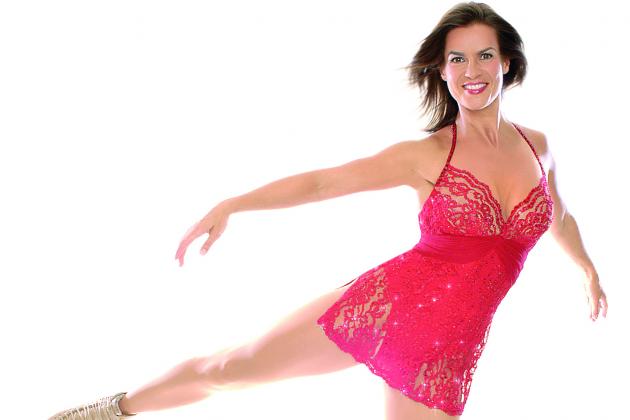 Image via redriverpak.wordpress.com
Katarina Witt posed for Playboy and that issue became the second issue in its history to sellout. That is how you win.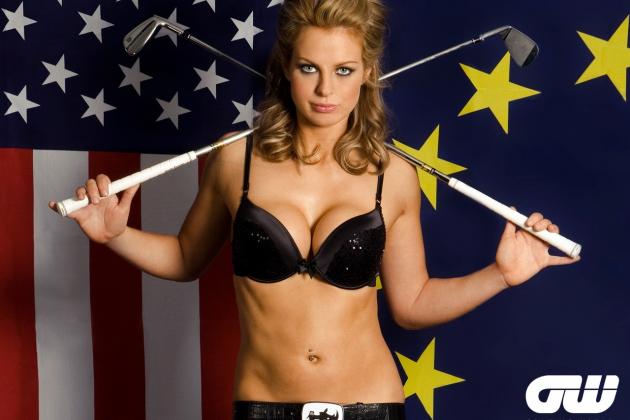 Image via geccebox.blogspot.com
Aside from being the most entertaining female golfer I know, Sophie Horn is the reason we need to have golf at the Olympics.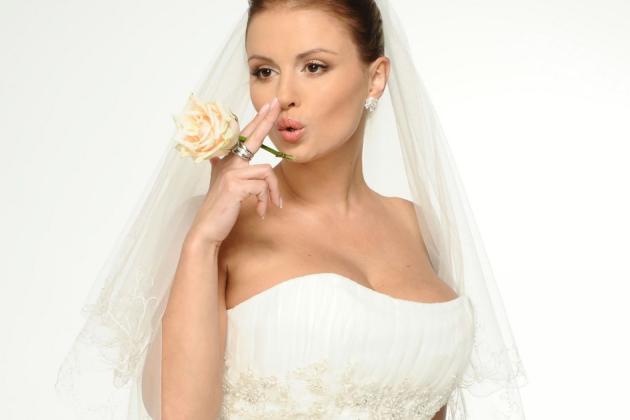 Image via thehdwallpapers.net
If Russia would like to produce figure skaters such as Anna Semenovich every year, I might have to pull a Becky Hammon and change my nationaltiy.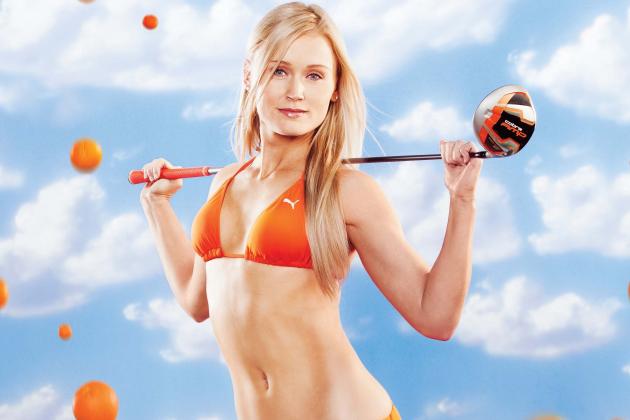 Image via blaironeal.com
Blair O'Neal is not only a professional golfer, she once participated in the Lingerie Football League. #Excellence
Image via tumblr.com
Look, I have already come to grips with the fact that Stephanie Rice might be finished with the Olympics. My tears are gone for now.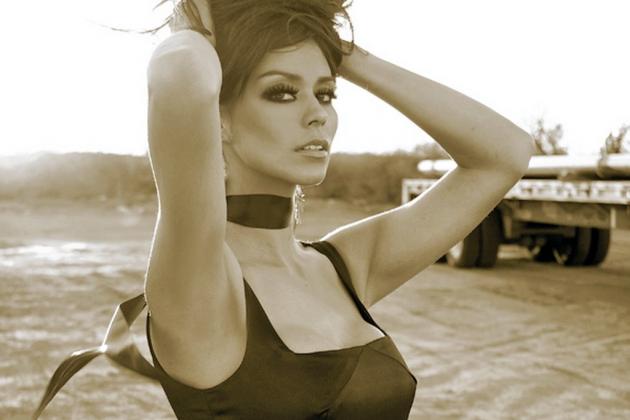 Image via hermosasmujeres.com.ar
Bianca Cruz played softball at Arizona State. But her fame came after a photo shoot in the desert showcasing her true talents, her beauty.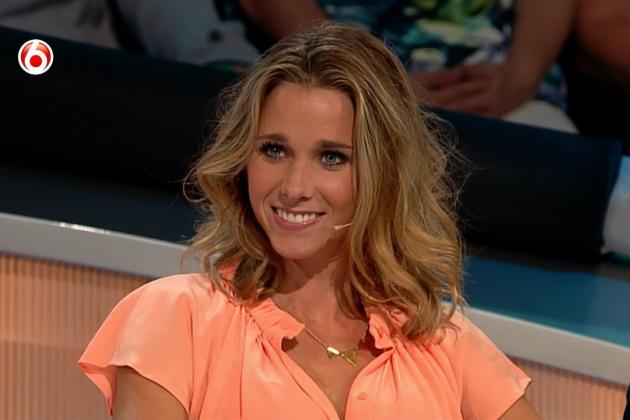 Image via forum.mokkels.nl
Ellen Hoog is the reason we love the Olympics. Now we have another hottie to enjoy looking at for four years.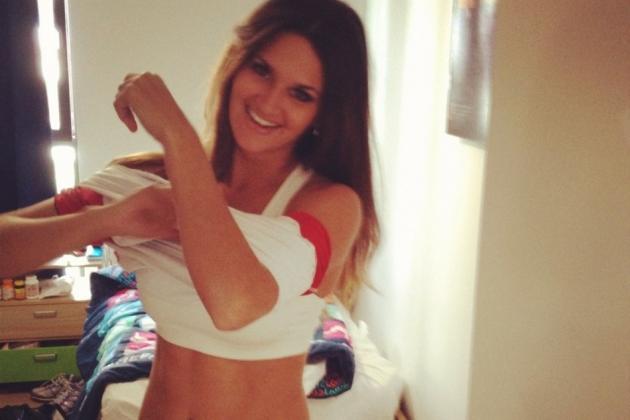 Image via ibtimes.com
While the medal stand wasn't in the cards for this Paraguayan javelin thrower, the model and athlete did manage to set The Internet ablaze when TV cameras spotted her at the opening ceremony.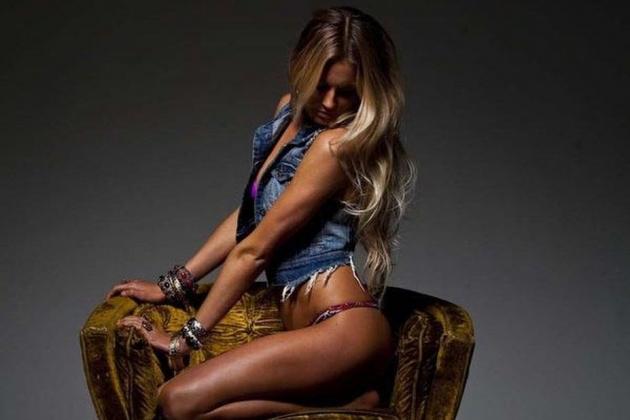 Image via allstarpics.net
Alana Blanchard is famous for wearing thong bikini's for her photo shoots. Is there anything else I need to say?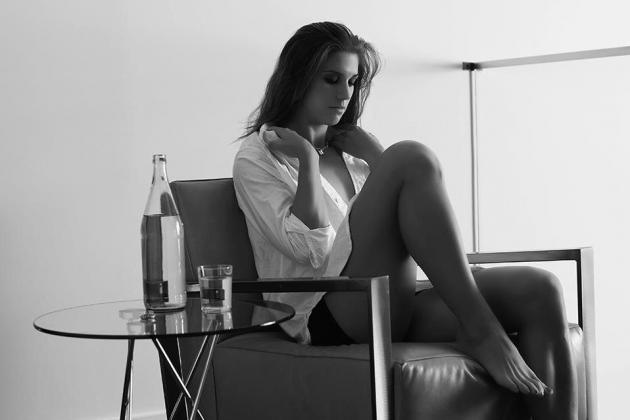 Image via 3.bp.blogspot.com
I think the world is finally on board with Alex Morgan being the second hottest female soccer star in the world. But who's the hottest?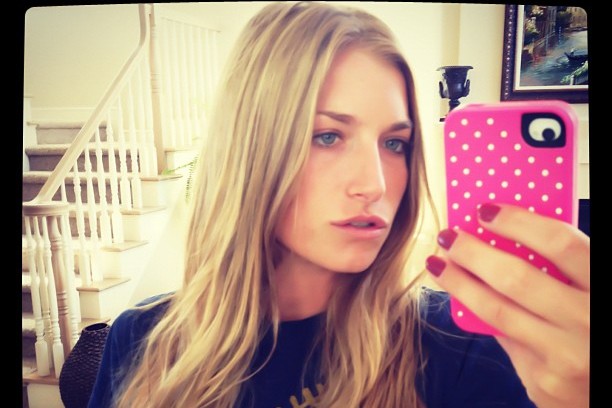 Image via twitter.com
Too bad Jace Williams has graduated, softball needed someone like her. Not only is she the hottest female softball player ever, but she was talented too.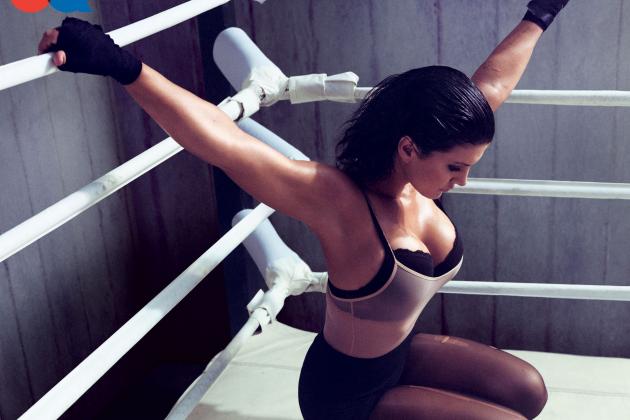 Image via gq.com
Of course Gina Carano has a tough time dating men, she can kick the crap out of almost all of them. To some it is intimidating, to me it just makes her more desirable.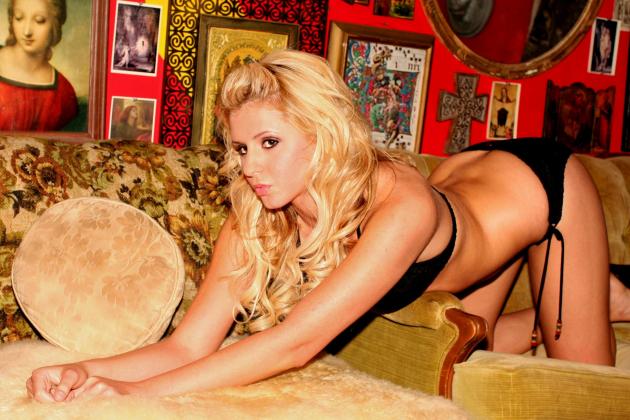 Image via insideheat.com
Not too many beauties would give me the time of day let alone an interview. Anastasia Ashley is as sweet and kind as she is beautiful.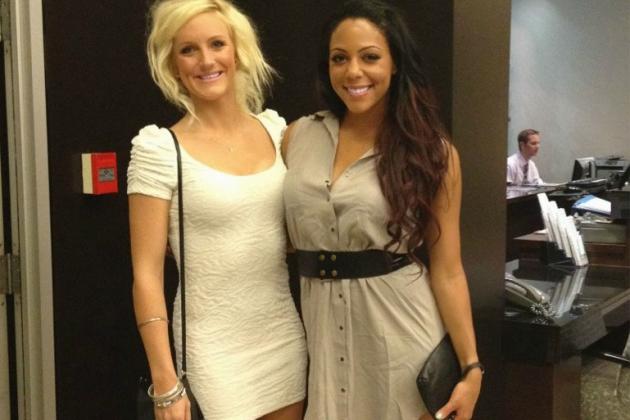 Image via jerseychaser.com
Yep, this is a list of the all time hottest female athletes. And yes, Sydney Leroux belongs up here near the top. I find it hard to argue with me on this one.
Image via Facebook.redactres.com
Even though her tennis career was shorter than a Mariah Carey movie, Anna Kournikova was just scratching the surface of what she was capable of even if it wasn't on the court. She will always be the hottest female athlete ever.