Postulating: Free Agent Wide Receivers the Philadelphia Eagles Should Look At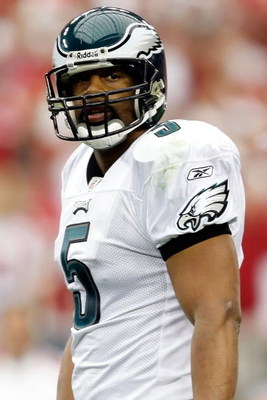 "Surround me with talent, or I will demand a trade."
The words of Eagles quarterback Donovan McNabb resound as loud and clear as the bell that rang for our freedom before it cracked.
The Eagles have said they are not interested in wide receiver T.J. Houshmandzadeh, for whatever their various reasons may be. So let's move on from Housh and look at some other viable prospects who are not too long in the tooth, and could be a difference maker.
On a side note, the Eagles have made it clear they are not interested in the services of Marvin Harrison and Torry Holt.
Laveranues Coles, UFA, NY Jets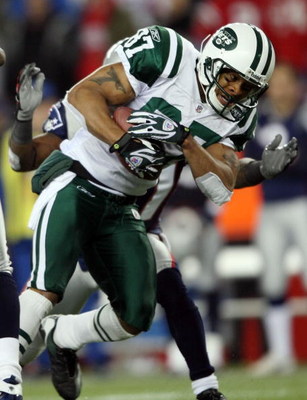 Laveranues Coles is a nine-year veteran. He brings leadership and experience to a team that has very little in its' receiving core. Coles could very well just be a No. two receiver, but there is the potential of him being a No. one guy.
With the Jets in 2008, he had a productive season with 70 receptions for 850 yards and seven touchdowns.
Bobby Engram, UFA, Seattle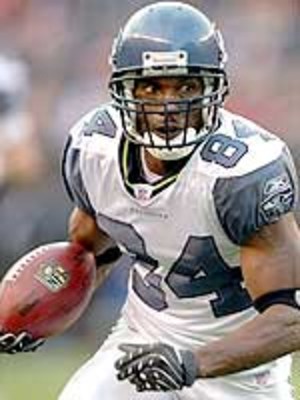 Bobby Engram is a 13-year veteran, He too would bring leadership and experience to this core of receivers. Some would say that Engram may have lost a step or that his production has declined.
I know his production declined in 2008, but the Seahawks weren't able to maintain consistency at the quarterback position, either.
Engram's best season occurred only a year before, in 2007, where he started 13-of-16 games played. In '07 he had 94 receptions for 1,147 yards, and six touchdowns.
In 2008 his production numbers were half of what they were in '07, and I am lead to believe that would be due to not having Hasselbeck at quarterback.
2008 stats: Engram started 11-of-13 games played, and had 47 receptions for 489 yards.
Devery Henderson, UFA, New Orleans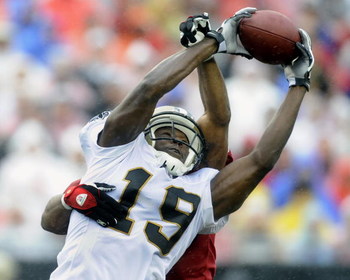 Amazingly, the Saints might have to let go of Devery Henderson, a mere five-year veteran, but solid playmaker.
In 2008 Henderson had productive numbers with 32 receptions for 793 yards and three touchdowns. He tied for longest reception of 84 yards. He also started in 13-of-16 games that he played.
Henderson could very well be a big steal for the Eagles, if they don't sleep on it for too long.
As viewed in the photo, Henderson is a receiver who will leap for the catch.
Justin McCareins, UFA, Tennessee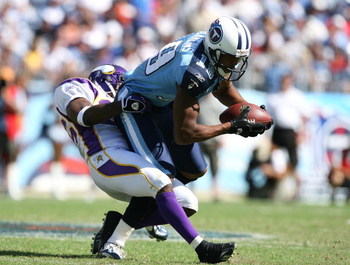 McCareins could be a No. 1 receiver or another No. 2 guy. His experience would bring depth to the receivers, and he would bring good leadership also.
McCareins has never really been a flashy receiver, turning in his best season in 2003 with the New York Jets.
In 2008 he started in 10-of-14 games he played for the Titans, with 30 receptions for 412 yards.
He hasn't scored a touchdown since 2006 with the Jets where he scored a touchdown, but his lack of scoring in '07 could be attributed to Chad Pennington as the Jets QB, and in '08, Kerry Collins made great use of the Titans' running game.
The Four Runner-ups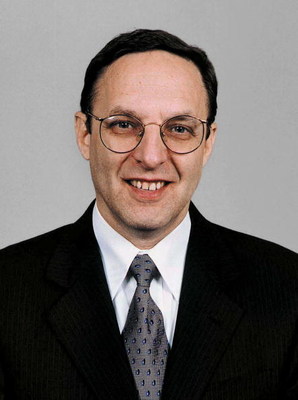 So there you have it, Joe; you didn't want Housh because his agent wanted what he felt his client was worth, and he could have put the Eagles in the best position to win.
Houshmandzadeh is reported to be choosing between the Seahawks, Vikings, and Bengals sometime today. Too bad the Eagles aren't on his list.
Out of the four remaining candidates, Devery Henderson could be the best choice for a longterm deal. The other three guys will bring leadership and experience, adding much needed depth to the Eagles receiving core, but their ages will limit them both as prospects and for long-term deals.
Keep Reading

Philadelphia Eagles: Like this team?