5 Chicago Bears to Watch in NFL Week 2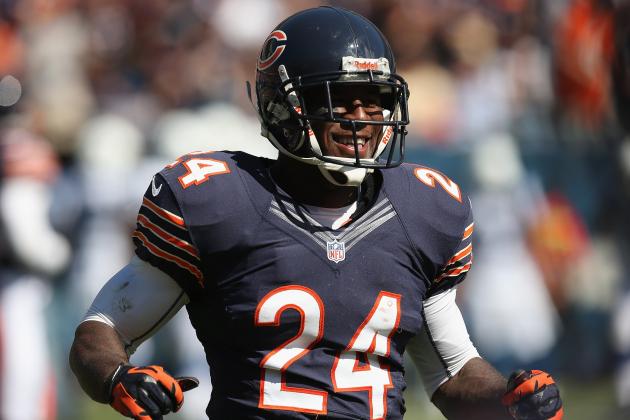 Jonathan Daniel/Getty Images

Christmas will come early for Chicago Bears fans this Thursday with a Week 2 matchup against the Green Bay Packers.
The Bears overcame some early struggles this past Sunday and went on to beat the Indianapolis Colts 41-21. The Packers struggled in their debut against the San Francisco 49ers and dropped their home opener 30-22.
Thursday night against the Packers will be the truest gauge of this Bears team's potential moving forward.
Here is my list of five players to watch this Thursday:
Begin Slideshow

»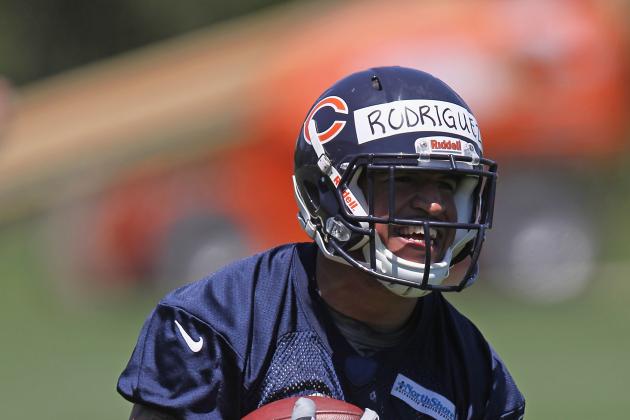 Jonathan Daniel/Getty Images

Sunday gave Bears fans their first real look at Evan Rodriguez, albeit in a role different than expected. All the talk following the draft, in which the Bears took Rodriguez in the fourth round, was how Rodriguez had all the makings to become the next Aaron Hernandez (h/t the Chicago Sun-Times).
Rodriguez was a major contributor Sunday, just not in the way many would have suspected him to be. Rodriguez flashed his abilities as a blocker, opening up a hole as a fullback for Matt Forte's 32-yard run as well as sealing off the edge for a Michael Bush touchdown.
Rodriguez was a question mark coming into Sunday, being listed as the No. 1 fullback after not getting many reps there during training camp. Rodriguez struggled at times with blitz pickup and in pass-blocking and will need to improve when facing the Packers and Clay Matthews.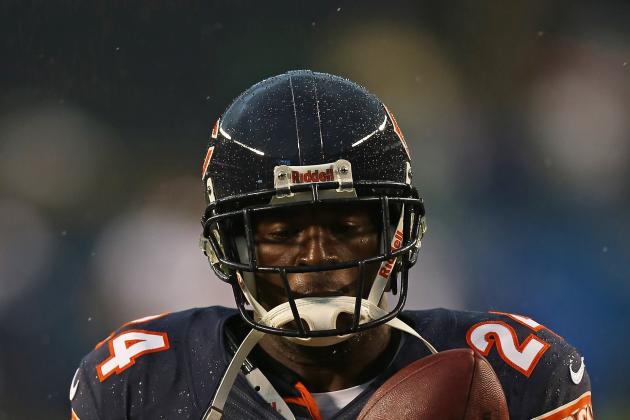 Jonathan Daniel/Getty Images

After Charles Tillman went down with a leg injury in the first quarter, Kelvin Hayden filled in for Tillman for the final three quarters. Hayden finished the game tied for the team high with seven tackles as well as recovered a fumble forced by J.T. Thomas during a kick return.
With Tillman's return to the lineup on Thursday in question, Hayden may once again be called upon to step up and be a starter.
The Packers boast one of the best wide receiving corps in the league and without Tillman in the lineup, Hayden will immediately become a focal point for the Packers' defense. Expect the Packers to attack Hayden early and to try to get him rattled. If Tillman's injury becomes a lingering issue, Hayden may be auditioning for even more playing time in the future.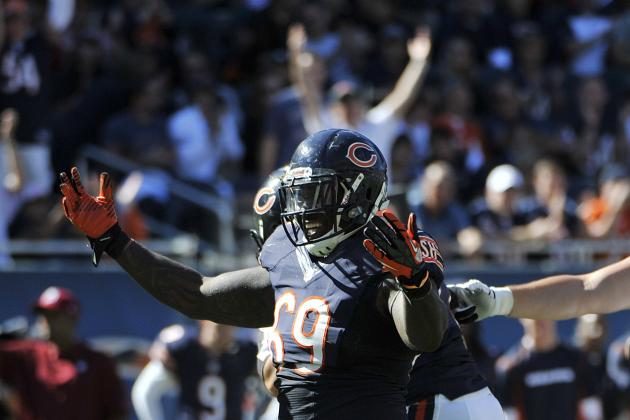 David Banks/Getty Images

Much like he did a year ago, Henry Melton started off his season with two sacks in the season opener. Melton eventually ended the year with seven, but struggled after the opener, registering only one sack in the next seven games. Melton is hoping to keep the momentum going against the Packers on Thursday.
Melton will be vital in trying to get pressure on Aaron Rodgers. The Packers have been very successful offensively because they force teams not to blitz, forcing them to rely on their front four to get pressure.
With so many receivers and tight ends to cover in the Packers offense, it rarely leaves open the possibility to send a blitzer. Melton will have to provide the up-the-field pressure he was able to get on Sunday against a Packers interior line that struggled on Sunday afternoon.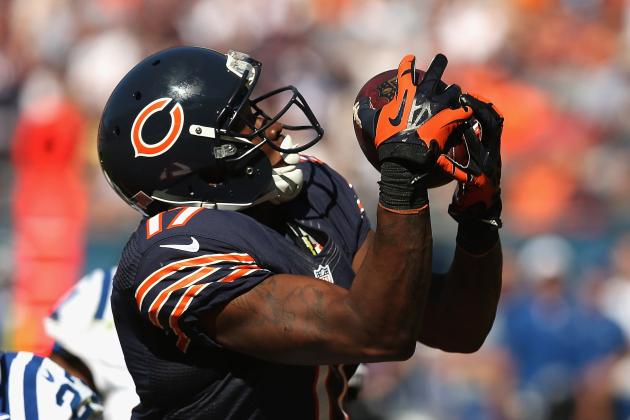 Jonathan Daniel/Getty Images

Coming into the season every knew that Brandon Marshall is going to be Jay Cutler's main target week-in and week-out Marshall finished his first game as a Bear with nine catches for 119 yards and one touchdown; the next most productive receiver was second-round draft choice Alshon Jeffery.
Jeffery finished his first regular-season game with three catches for 80 yards, including a 42-yard touchdown grab.
After seeing Marshall get a game-high 15 targets, defenses will continue to hone in on Marshall, forcing Jeffery to become a more productive wide receiver. Jeffery isn't listed as a starter but found himself becoming a big part of the receiver rotation in Sunday's game.
Jeffery is similar in stature to Marshall and both provide red-zone targets for Cutler. Jeffery will have a height advantage over the Packers defensive backs and will have to use his size and strength to have a productive night in Green Bay.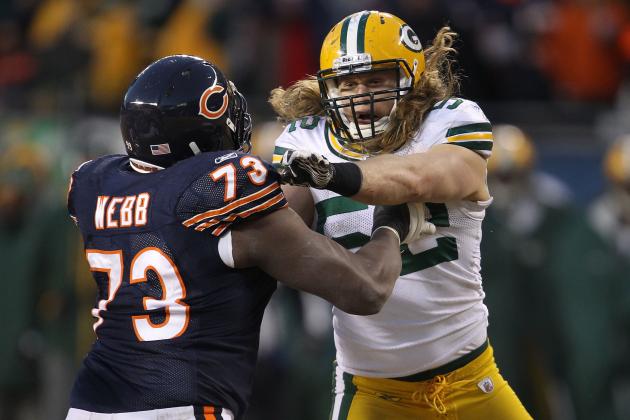 Jonathan Daniel/Getty Images

For what appears to be a reoccurring thing on the "Five Bears to Watch" list, J'Marcus Webb will once again be in focus Thursday night against the Packers.
Webb was virtually unnoticeable Sunday against the Colts, which is always a good thing for an offensive lineman. Webb benefited from an injury to Dwight Freeney early in the first quarter and faced lesser talent in backup Jerry Hughes.
The Packers' stellar front seven will likely test Webb most of the game, particularly Clay Matthews. Webb has struggled with Matthews in the past and with Matthews coming off of a 2.5-sack game against the 49ers, Webb could be in for another long day at Lambeau.
Webb again will need to rely on the Bears stacking his side with another tight end or relying on one of the backs to chip-block Matthews. Webb showed improved footwork Sunday and will need to play one of his most technically sound games against Matthews to keep Cutler upright.