WWE: 10 Most Embarrassing Moments in Diva History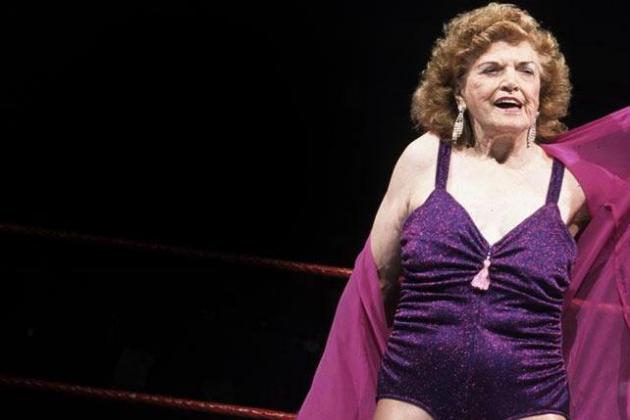 Photo courtesy of WWE.com
Many current wrestling fans might categorize the current state of the WWE's divas division as an embarrassment. While that may be true, there have been plenty of embarrassing moments involving the women of the WWE over the years.
The Attitude Era, in particular, featured many such moments as the divas were often put in some awkward situations. Even though women's wrestling has been featured less and less over the past couple years, many of the current divas have found themselves in embarrassing situations as well.
An embarrassing moment can be defined in many ways, but for the purpose of this slideshow, embarrassing moments will be described as things that divas have done that have made a mockery of the division or the company in some way, whether they brought it upon themselves or it was storyline driven.
The Attitude Era, itself, featured about a million wardrobe malfunctions, planned or not. So in the interest of keeping this article from being repetitive, I decided to leave those off of the list. After all, I'm sure most readers didn't consider those moments to be embarrassing in the least.
Without further ado, here are the 10 most embarrassing diva moments in WWE history.
Begin Slideshow

»
The Attitude Era certainly had its fair share of outrageous moments, but I'm not sure any of them can possibly top a then 77-year-old Mae Young giving birth to a rubber hand in 2000.
Young entering into a relationship with "Sexual Chocolate" Mark Henry was hard enough to believe, her actually getting pregnant was more far-fetched still, but birthing a hand was certainly an interesting moment to say the least.
There was a lot to love during the Attitude Era, as it was a creative and innovative time in wrestling, but there was a lot of garbage too and this entire situation tops the list.
Looking back on it, Young giving birth to a hand is so ridiculous that it's tough to even badmouth it anymore. At the very least, this storyline hilariously came full circle on the 1,000th episode of RAW when Young introduced her fully-grown son, a man in a hand suit, to A.J. and Layla.
As iconic of a moment as this is now, there is no doubt that it was embarrassing at the time.
Recent personal issues aside, there is no question that Chyna is one of the most accomplished female wrestlers of all time.
Not only did she win the WWE Women's Championship on one occasion, but she often mixed it up with the men. That wasn't such a big deal since her muscular frame suggested she could hold her own, but things got out of control in 1999.
That year, she became the first woman to enter the Royal Rumble, the first woman to qualify for the King of the Ring tournament and she even briefly held the No. 1 contendership for the WWE Championship before losing it to Mick Foley. All of that was tolerable, but the prestige of the Intercontinental Championship took its first major hit when Chyna defeated Jeff Jarrett to win it.
As much as I'm all for equal opportunity in wrestling, it's ridiculous to think that a woman could win the second-biggest title in WWE history. If that weren't bad enough, Chyna also ended up defending the belt by beating Chris Jericho, although Y2J eventually won the strap.
The IC title is now somewhat of a joke and I look back to the moment Chyna won it as the moment it was first devalued.
We all realize that Vince McMahon has an ego the size of Texas, and that isn't surprising considering the global power he has made the WWE into. But his ego certainly presented itself in strange ways in some storylines over the years.
The ones that I always thought to be most hilarious and unrealistic were when he would get involved in on-screen relationships with gorgeous WWE divas.
The main one that comes to mind is Trish Stratus. There was a storyline in 2001 that featured Vince and Trish having an affair while his wife, Linda, was comatose. The most ridiculous moment during the entire angle was when Vince and Trish shared a long make-out session on the stage in front of Linda, who was watching from a wheelchair.
I know Vince has a ton of money, but I highly doubt Trish would have ever actually been interested in him.
Linda's opponents during her campaign for Senate have constantly bashed her background as a major part of the WWE, and I'm guessing that she hopes the Democrats don't come across this video any time soon.
Ariane Andrew is now known as Cameron, one of Brodus Clay's Funkadactyls and the woman who reportedly tried to pay off a cop when she was charged with a DUI. But at one time, she was simply a contestant on Tough Enough. Although she wasn't technically a diva when this moment occurred, it is simply too cringe-worthy to pass up.
During the show's first elimination, host "Stone Cold" Steve Austin asked her what her favorite match of all time was since other contestants were questioning her desire for the business. Ariane certainly had a lot of choices at her disposal.
Did she go with "Macho Man" Randy Savage vs. Ricky "The Dragon" Steamboat at WrestleMania III? Nope. How about Austin vs. Bret Hart at WrestleMania 13 to gain some brownie points with the Texas Rattlesnake? Not that either.
Ariane instead chose to go with the epic encounter between Melina and Alicia Fox.
What, you don't remember that match? It was a two-minute battle at some nondescript event at some point in the past. Needless to say, Ariane was the first person eliminated. She got the last laugh, though, as she is the only person from the show who is employed by the company—for now at least.
The WWE's divas division was already becoming somewhat of a laughingstock by the time WrestleMania XXV rolled around in 2009, but the events of the Miss WrestleMania battle royal sealed its fate. In the weeks leading up to WrestleMania, Santino Marella had been dressing in drag and calling himself Santina Marella, Santino's sister.
While this was mildly entertaining, things got embarrassing when Santina was allowed to enter the 25-diva battle royale at WrestleMania. As if that wasn't bad enough, he actually won the match when he eliminated Beth Phoenix and Melina. The match, itself, was a joke, but an up-and-coming diva could have been given the win and gotten a great push out of it.
The divas division hasn't been booked creatively in several years, though, so this was more about a few comedy sketches than legitimately helping the division.
Back in 2009, there was actually still a lot of talent compared to what the WWE trots out there now. But a man dressed in drag, in RuPaul-esque fashion, won the biggest match of the year for the divas.
Truth be told, this entire list could probably be comprised of Mae Young moments, but in order to switch things up a little bit, I figured I would keep it to two. Young giving birth to a hand was the worst of the bunch, but giving a Bronco Buster to the late Big Bossman is awfully close behind. I mean, it's so close that they went to the scorecards and hand beat Bronco Buster by split decision.
The thought of Mae Young doing a Bronco Buster is decidedly hilarious, but seeing it unfold was somewhat sickening to be honest. When I watch that clip now, I can't help but feel bad for her and the Big Bossman, God rest his soul.
I'm sure Young approved everything that she was made to do during the Attitude Era, but I can't help but feel like she was exploited during these types of moments.
As for the Bossman, I have to give him a lot of credit for agreeing to that. The guy was a very accomplished wrestler who was well respected in the business, but that wasn't exactly a shining moment for him. Mae's Bronco Buster is on the borderline between embarrassing and hilarious, but I tend to lean toward embarrassing.
For as annoying as Vickie Guerrero's on-screen character is, she is a fantastic person by all accounts and has done a really great job in her role for the WWE.
In one respect, you could say that it was admirable of the WWE to give her a full-time job upon the untimely passing of her husband Eddie, but the company hasn't exactly shied away from embarrassing her on multiple occasions.
Perhaps Vickie isn't someone who is easily embarrassed, but her match against the previously mentioned Santina Marella at Extreme Rules 2009 was a little tough to watch. The match was a hog-pen match and although it was never said directly, I can't help but think that the match type was a knock on Vickie's weight and that is something I always find to be in poor taste.
Vickie has lost a considerable amount of weight since then, but you still hear idiotic commentary from the likes of Jerry "The King" Lawler essentially calling her fat. That pales in comparison to the display she was put through in this particular match, as she was covered in slop and lost to Santina.
The writers were going for funny, but it turned out to be embarrassing.
As I have said already, I typically don't enjoy diva storylines that poke fun at someone's weight. That is why I didn't really enjoy the "Piggy James" angle between Mickie James and LayCool in 2010. I thought Michelle McCool and Layla were great as a team since they had a lot of personality and were given ample time on the mic, but making fun of Mickie's weight was a swing and a miss.
Obviously, LayCool was simply doing what the writers told them to do, but it was in pretty poor taste. Mickie obviously wasn't anywhere near being overweight, but there were rumors at the time that the WWE brass was upset that she had gained some weight. I certainly didn't notice anything, and while Mickie wasn't the skinniest diva to ever grace the WWE, she looked to be in fine physical condition to me.
McCool and Layla constantly humiliated Mickie, including an episode of SmackDown when they shoved cake in her face and poured punch on her head. Mickie got revenge when she beat McCool for the Women's Championship in 20 seconds at Royal Rumble, but I can't help but think that the feud could have been handled better.
Celebrity involvement has always been a major part of WrestleMania, so it wasn't a big surprise when Jersey Shore's Snooki was put in a match at WrestleMania XXVII. It also wasn't a big surprise when she, Trish Stratus and John Morrison defeated Michelle McCool, Layla and Dolph Ziggler.
Just because all of that was fairly expected, it doesn't mean it wasn't embarrassing.
The only celebrity that I can ever remember being shown up at WrestleMania was Pete Rose when he was tombstoned by Kane, so it was obvious that Snooki's team would get the win. Having someone with absolutely no wrestling experience and a 4'9" frame defeat a former Women's and Divas Champion in McCool was a little too much for me, though.
Many have tried to defend it by saying that Snooki's handsprings and cartwheels were impressive, but she just wasn't convincing as a wrestler.
Having Snooki's team win would have been one thing, but the obsession with her being the one to score the pinfall was embarrassing in my book.
Gail Kim is one of the most respected female wrestlers in the business and I count her as a favorite of mine. However, her actions in a battle royale on RAW last year were inexcusable.
Gail was upset with her role in the WWE at the time since she didn't feel she was being utilized correctly. She was probably right in that regard, but what she did to show her displeasure was highly unprofessional.
Gail was supposed to be eliminated early in the match, but rather than allowing someone to eliminate her, she decided he roll out of the ring on her own accord. It wasn't completely noticeable as it happened live, but many outlets picked up on it and it became big news.
Gail subsequently asked for her release and it was granted, but she didn't go out with the class and dignity she had displayed so often before.
In that moment, Gail was only thinking about herself and clearly didn't care how poorly it would reflect on that match and the divas division in general. Fans already kind of felt like the divas division was a joke, but she sealed its fate in a lot of ways.
Gail hasn't exactly been used too well in TNA lately either, but hopefully she doesn't throw another embarrassing hissy fit.
Follow @MikeChiari on Twitter and listen to him on Ring Rust Radio.