NFL Week 1 Predictions: Picking Every Game This Weekend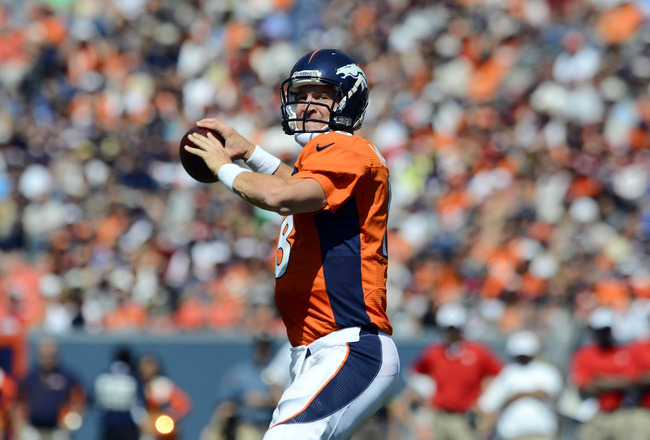 Ron Chenoy-US PRESSWIRE
Finally!
Pro football has returned to a full slate of games and Week 1 of the 2012 NFL season brings plenty of highly anticipated debuts.
Peyton Manning with the Denver Broncos, Andrew Luck, Robert Griffin III and how much the New Orleans Saints need Drew Brees.
Health and durability plays a major role with the Kansas City Chiefs having Jamaal Charles, Eric Berry and Matt Cassel back. On the flip side, the Minnesota Vikings aren't as definite with Adrian Peterson.
According to the Associated Press (via Sports Illustrated):
The star running back, recovering from a surgically repaired left knee, said Thursday he has "somewhat" of a gut feeling about whether the Vikings will let him suit up on Sunday for the game against Jacksonville.

Peterson didn't specify whether he's expecting to play and knows the decision is out of his hands.
There's a legitimate potential NFC Championship game preview between the San Francisco 49ers and Green Bay Packers. Can opening week get any better?
Yes it can, by picking every game on tap for this weekend.
Keep Reading