2012 NFL Week 1: Battles to Watch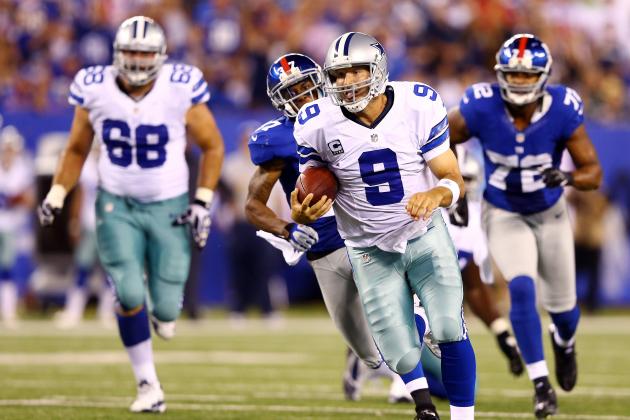 Al Bello/Getty Images

It's Week 1 of the 2012 NFL football season, and we have already seen the Dallas Cowboys upset the reigning Super Bowl Champion New York Giants. So the Cowboys won the first battle of Week 1, and Tony Romo won the battle over Eli Manning.
Looking ahead to Sunday and Monday, there are many interesting match-ups to pay close attention to, and certain players who will have a high amount of attention. These battles may be between players facing each other, players on the same team, or comparing the effectiveness of two players in two totally different match-ups.
There are a number of other stories to follow this week as well, but the following six are ones that should be on everyone's radar.
Begin Slideshow

»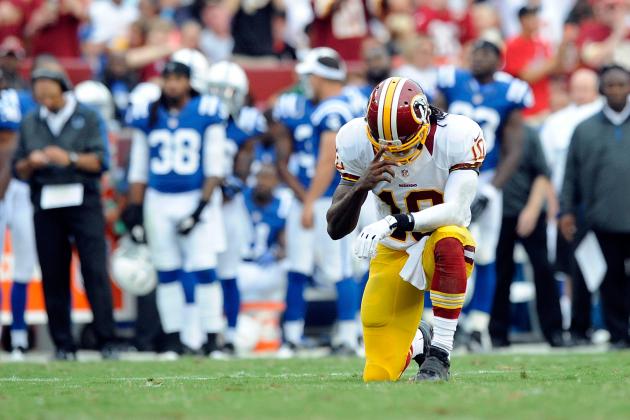 Patrick McDermott/Getty Images

I have no doubt that both of these quarterbacks will have great first week performances. Where the difference lies is in the defenses they will face on Sunday.
The Chicago Bears defense is going to put too much pressure on Andrew Luck, where a running game isn't a major concern for the Bears. The Bears will put good coverage on Wayne and Fleener, as Luck will want to work with his familiar tight end. Luck will most likely put decent yard and completion numbers up, but I don't anticipate many trips to the end zone.
RGIII, on the other hand, is facing a not as impressive defense in the New Orleans Saints. RGIII is the team's best rusher at this point, so he will be mostly controlling both the rushing and passing game.
RGIII will come out with better stats than Luck in Week 1, but I don't anticipate wins for either quarterback.
Winner: RGIII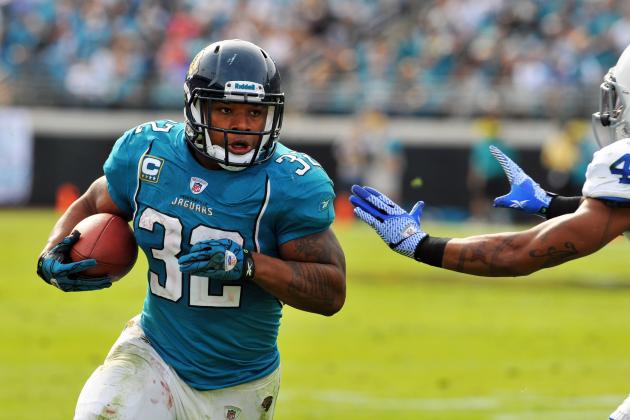 Al Messerschmidt/Getty Images

Both have a cloud of mystery surrounding what type of Week 1 performance they will put together. Peterson says he's ready, and Jones-Drew is set to be the third-down back. I have to give it to Jones-Drew.
Minnesota is going to hold back Peterson's playing time for the first couple of weeks until they have faith in his health, and thus will limit his opportunities to rack up yardage and goal-line scores. Jones-Drew being utilized as a third-down back will give him the better opportunity to score, and one has to imagine if Jennings starts the game slow, they will be handing the ball over to Jones-Drew.
Winner: Maurice Jones-Drew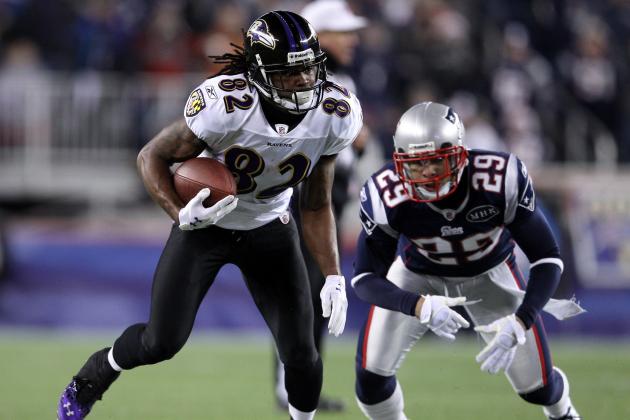 Elsa/Getty Images

AJ Green is the stud of the Bengals offense, but he really is the focus of the Bengals offense. The focus of the Bengals offense is going to be the focus of the tough Baltimore Ravens defense, with multiple defenders dedicated to covering Mr. Green.
And, in all honesty, Flacco is a better quarterback than Dalton, so Torrey Smith has the upper-hand there. Look for Torrey Smith to finish Week 1 with over 100 receiving yards and a score or two under his belt.
Winner: Torrey Smith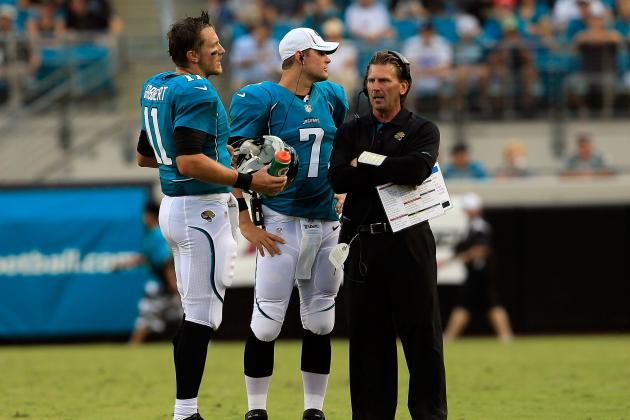 Sam Greenwood/Getty Images

I have never been high on either of these quarterbacks, in all honesty. But Blaine Gabbert played well in the preseason, and has the attention of many of his critics.
I don't think it will last, but playing a team as bad as the Vikings, there is no reason why Gabbert pulls the win over Ponder here.
Gabbert will spread the ball between Laurent Robinson and rookie Justin Blackmon, hoping Robinson can repeat his 11 touchdowns of 2011.
Winner: Blaine Gabbert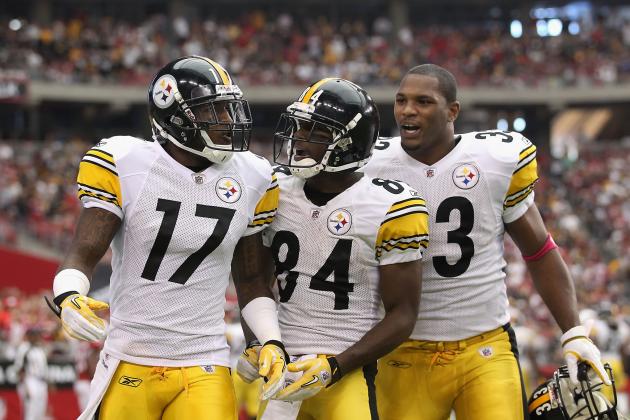 Christian Petersen/Getty Images

I have full faith that Peyton Manning will have a good Week 1 performance to start his return to regular season football. What gives the two Steelers receivers a slight advantage is that their running game is currently a disaster area of injury.
Peyton will have an effective running game to lean on if need be in Willis McGahee, which may cut down on his yardage and TD line at the end of the game. I give the win to the Broncos in the game, but the better receiving duo to Wallace and Brown.
Winners: Mike Wallace and Antonio Brown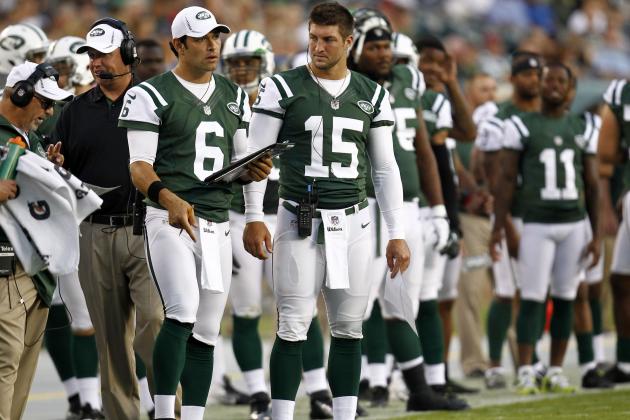 Jeff Zelevansky/Getty Images

Well, at least in Week 1. The Jets aren't ready to fully give up on Mark Sanchez, especially in the first game of the season, so Sanchez will put up better passing numbers. Tim Tebow will be inserted in a few plays, and will put up some decent running yardage and the possible goal-line score.
Passing wise? Tebow can't throw the ball, so Sanchez is safe there. Once the Jets start building their number in the L column, then we might see a flip-flop in play time between these two.
Winner: Mark Sanchez