2012-13 NHL Season: Undervalued Teams That Should Not Be Counted Out
Christian Petersen/Getty Images

While the No.1 concern on hockey fans' minds is whether or not there will be a season, many people have been writing articles and making predictions about teams who are locks to make or miss the playoffs.
The parity in the league, however, has shown that nobody should ever be counted out.
If there is a season in 2012-13, it will be as competitive as ever. The problem is that some people are already counting out certain teams that they really shouldn't. Sure, losing one key player or two makes the squad less deep as a whole, but it doesn't always mean that the team goes from a contender to the cellar.
Let's take a look at some of these teams.
Begin Slideshow

»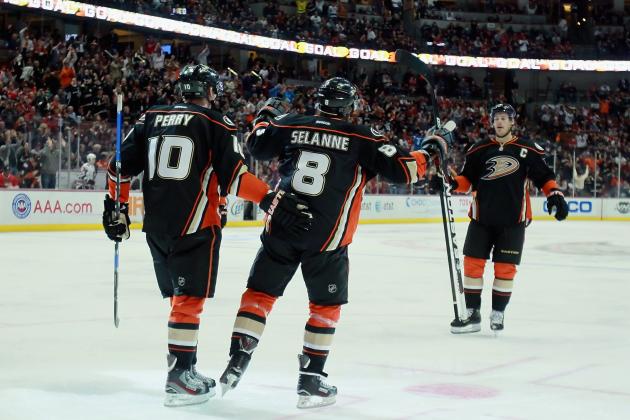 Jeff Gross/Getty Images

The Ducks will likely finish in last place again this year due to the competitiveness of the Pacific Division, but their team is still very similar to the 2011 version that nearly won the division.
Ryan Getzlaf and Corey Perry are in contract years, and Teemu Selanne will once again try to defy age.
The Ducks could make a splash this year, but playing in a tough division without depth past the first line will be a stretch.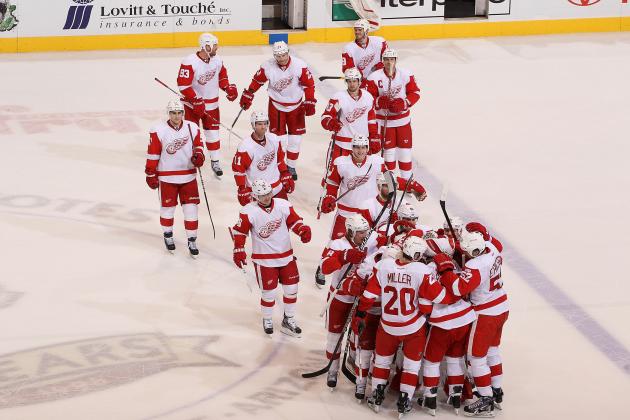 Christian Petersen/Getty Images

Nobody is really counting the Red Wings out of the playoffs, but much lower expectations are definitely valid after losing Nicklas Lidstrom, Jiri Hudler and Brad Stuart.
This team could still trade for or sign another defenseman or two to help out the blue line, but replacing Lidstrom is impossible.
However, the Red Wings have been through something like this before. Despite losing Brendan Shanahan and Steve Yzerman after the 2006 season, Detroit went on to play in 11 of a possible 12 playoff series the next three years.
Mike Babcock and Ken Holland have proven themselves to be among the best at their positions, and even though this offseason hasn't gone as planned, the Wings still have incredible forward depth and a bunch of young players ready to shine in the NHL.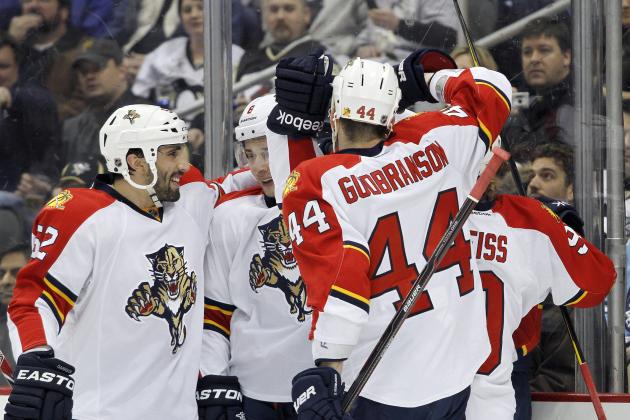 Justin K. Aller/Getty Images

Florida snapped the longest playoff drought in league history last season by winning a competitive Southeast Division and coming as close as you possibly can to beating the eventual Eastern Conference Champion New Jersey Devils in the first round.
The Panthers had more success against the Devils than the Philadelphia Flyers and New York Rangers, which is quite a surprise considering those teams were among the league's elite.
This year, however, Florida has not gained much praise with the improvements made by teams like Washington, Tampa Bay and Carolina. Even though they lack the presence of a star player, the Panthers' balanced attack could get them deeper into the postseason, especially if Roberto Luongo returns to the Sunshine State.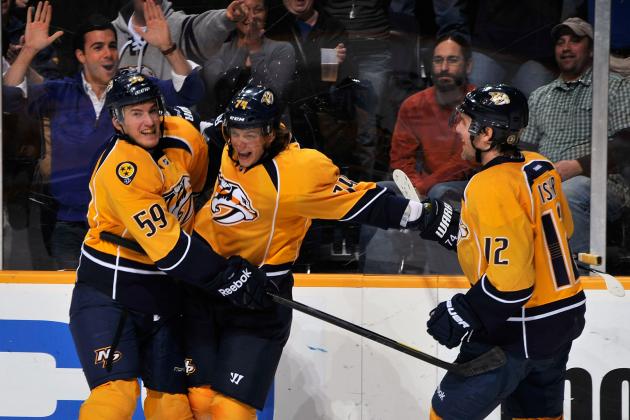 Frederick Breedon/Getty Images

Nashville lost Ryan Suter, Alexander Radulov and Andre Kostitsyn this offseason.
Radulov and Kostitsyn could be considered locker room liabilities, but Ryan Suter is one of the league's better defensemen and Shea Weber will miss playing alongside him.
Not to fear, though.
Sure, Suter is gone, but the 2007 offseason was even more detrimental to the Predators than this one, as Nashville lost Peter Forsberg, Tomas Vokoun, Kimmo Timonen, Scott Hartnell and Paul Kariya.
Nashville squeaked into the 2008 playoffs and gave the eventual Stanley Cup Champion Detroit Red Wings a very tough time in the first round.
Barry Trotz is one of hockey's best coaches, Pekka Rinne is one of hockey's best goalies, and Roman Josi could develop into someone just as talented as Weber.
The Predators should made the playoffs in 2013 and would be a tough team to face in the first round.
Jim McIsaac/Getty Images

Zach Parise is gone, and the Devils are definitely a thinner team without him.
In 2011, Parise missed nearly the entire season with an injury, and the team struggled mightily, coming up short of the playoffs after a miraculous late-season run.
In 2012, a healthy Parise helped lead the Devils to an unlikely run to the Stanley Cup Final.
Last season, New Jersey only finished a point behind the Philadelphia Flyers, six behind the Pittsburgh Penguins and seven behind the New York Rangers.
The main difference was coaching, as shown in 2011. As soon as Jacques Lemaire took over the team, they began their incredible run and nearly make the playoffs. In 2012, Peter DeBoer led them to the Final.
But Parise also played a big part.
However, one player does not create a more than10-point swing in the standings. The Devils didn't have Adam Henrique in 2011 either.
Adam Henrique, Ilya Kovalchuk and Travis Zajac will all have to step up for the team to be a Cup contender again, but Henrique has been showing signs of becoming possibly an even more talented player than Parise. The Devils should be able to make the playoffs again despite a ton of competition in the East.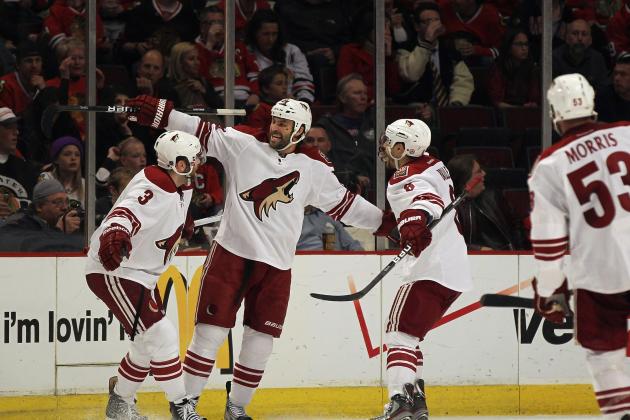 Jonathan Daniel/Getty Images

The Coyotes, despite all of their ownership problems and relocation rumors, somehow managed to win the incredibly competitive Pacific Division last year and make it all the way to the Western Conference Final.
This year, fans are already starting to count them out. This is mostly because of their ownership problems and the fact that they lost a top scorer in Ray Whitney as well as a solid forward in Taylor Pyatt.
The big story obviously has been Shane Doan, but NHL.com is reporting that Doan has a deal in place with the Coyotes.
The Coyotes also made some good additions by acquiring Zbynek Michalek, Steve Sullivan and David Moss.
Oliver Ekman-Larsson and Mikkel Boedker could both break out this year, and Mike Smith showed us last season just how good he can be.
If Doan comes back, which it sounds like he will, the Coyotes will once again put a great team on the ice in 2012-13.