5 Cheaper 1Bs, Cs and DHs Who Could Replace Joe Mauer and Justin Morneau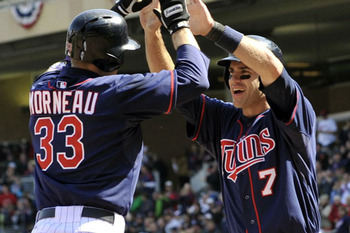 Photo via sportsnet.ca.
With the season's end in sight and countless people responsible for another embarrassing Twins season, the M&M Boys of Joe Mauer and Justin Morneau have had solid seasons and clearly are not the issue.
Or are they?
The duo of Mauer and Morneau has combined for a .295 BA, 26 HR, 141 RBI, 125 R and solid defense. Not bad at all. However, the Twins pay them a combined $38 million this season. With a team whose biggest problem has been pitching, spending over one-third of their payroll on two hitters who are combining for pretty good numbers does not cut it.
The following is a list of first basemen, catchers and designated hitters that are cheaper than the M&M Boys and quite capable of filling their roles on the Twins.
This article does not take into account contract status of players with their teams. It stands as a "what if" scenario illustrating capable players that are more affordable than Mauer and Morneau.
Yadier Molina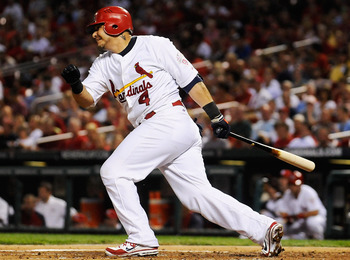 Jeff Curry/Getty Images
Salary: $7 million
Stats: .323/.373/.504, 17 HR, 63 RBI, 53 R, 11 SB
Overview:
One of the most improved catchers in the 2000s, Yadier Molina went from an average player to a Gold Glove-winning All-Star. In the first three years of his career, Molina posted a mere .262/.316/.360. Since his breakout year in 2008, Molina has hit .297/.353/.416 and earned four consecutive Gold Gloves and four consecutive All-Star appearances.
Proven performance. Less than one-third the price of Mauer, though he is due to make $14 million next year (around one half of Mauer's salary). He also can fill in at 1B.
Buster Posey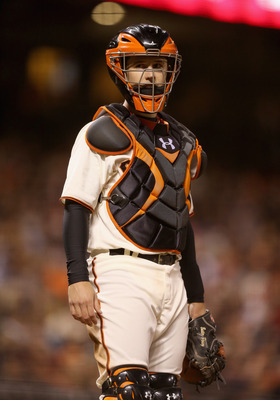 Ezra Shaw/Getty Images
Salary: $615,000
Stats: .325/.400/.525, 19 HR, 85 RBI, 63 R, 59 BB
Overview:
The 25-year-old catcher, Buster Posey, has demonstrated that he can hit for power, average and draw walks. Posey also has the ability to play both catcher and first base. Posey is still young and looks to have a good career ahead of him.
Affordable. Good production.
Billy Butler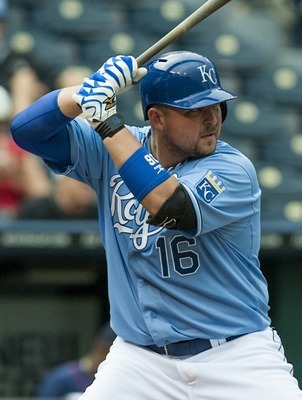 Tim Umphrey/Getty Images
Salary: $8 million
Stats: .311/.375/.508, 25 HR, 87 RBI, 61 R, has not missed a game as of Sept. 6
Overview:
Billy Butler is the priciest player on this list, but for good reason. Since finishing his first full MLB season in 2009 (3.1 plate appearances per team game originally scheduled), Butler has .305/.372/.482, averages 21 HR, 94 RBI, 77 R and 43 2B in a season.
At nearly half the price of Morneau, the Twins could take Butler's production, DH and 1B abilities and age. He is 26.
Paul Goldschmidt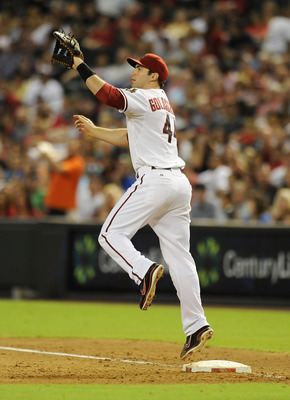 Norm Hall/Getty Images
Salary: $482,000
Stats: .289/.361/.506, 18 HR, 69 RBI, 66 R, 15 SB and 38 2B.
Overview:
Paul Goldschmidt, at only 24 years old, has shown the ability to smack extra-base hits and steal bases. The D-Backs first baseman has also posted an impressive .994 field percentage this season. At this point in his career, the only direction Goldschmidt can go is up.
He'd be an excellent bat and glove to have on the Twins roster. He most likely could be acquired at a reasonable price.
Freddie Freeman
Kevin C. Cox/Getty Images
Salary: $535,000
Stats: .266/.350/.461, 19 HR, 84 RBI, 80 R
Overview:
At just 22 years old, Freddie Freeman is looking to have a second year in a row of 20-plus HR and 75-plus RBI. It also appears that he is having another excellent year playing at first base (.994 field percentage). Like Goldschmidt, Freeman is young and only going to get better.
Also like Goldschmidt, Freeman is quite affordable.
Keep Reading

Minnesota Twins: Like this team?