Power Ranking the 10 Coolest Teams to Support in World Football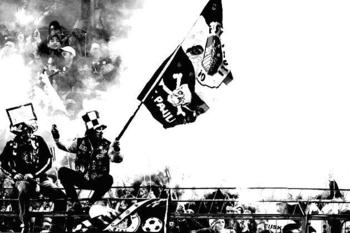 Image via Footballfarrago.com
We football fans are rarely impartial when it comes to the teams we support.
Many of us will get our fair share of stick when out favourite side hits a rough patch—in the same way, we might dish it out when rival clubs go through their own set of problems.
This article will seek to pick the 10 clubs in world football that it's OK to support. The teams whose shirts you can wear without facing any stigma about the 'coolness' of those teams.
In compiling this list, each club's history, setting and reputation have been taken into account; feel free to make your own suggestions if you disagree.
Now, without any further ado, here are the 10 Coolest Teams to Support in World Football.
10. Benfica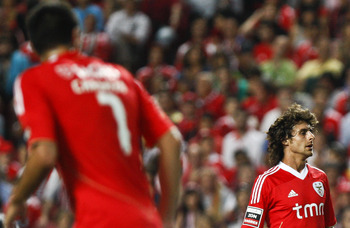 EuroFootball/Getty Images
Country: Portugal
Cool Because: Portugal's powerhouse team Benfica have history behind them, counting 32 league titles in their trophy cabinet.
In their former ranks is national icon and all-time great Eusebio, who helped the team claim an unprecedented eight league championships in the 1960s, scoring 473 goals in 440 appearances during his time at the club.
Also worth noting is Benfica's impressive stadium, Estadio da Luz, which somewhat resembles a spaceship from an aerial perspective.
Club Legend: Eusebio
Reason to Cheer: These days, the flair of Pablo Aimar and Nicolas Gaitan, coupled with the brute force of Oscar Cardozo, makes Benfica one of the most enjoyable teams to watch in Europe.
9. Dynamo Kyiv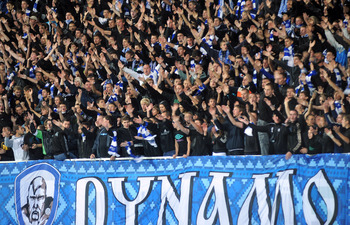 EuroFootball/Getty Images
Country: Ukraine
Cool Because: One of Eastern Europe's most storied clubs, Dynamo Kyiv have always been a symbol of national pride for Ukraine since the club's early days battling Moscow's best for the Soviet Championship in the days before WWII.
Since the inception of an independent Ukrainian league in 1991, Kyiv have claimed bragging rights 13 out of 21 seasons, last claiming domestic glory in 2009.
Club Legend: Valeriy Lobanovskyi
Reason to Cheer: A team partly comprised of Dynamo players took on a team of German armed forces in 1942 in a game designed by the latter to show off the superiority of the Aryan race.
The Ukrainian side refused to gift victory to their opponents though, despite life-threatening warnings, winning the exhibition match 5-3.
The result led to a number of Dynamo players being sent to German concentration camps, with some consequently executed.
The inspirational story went on to form the basis of the 1981 soccer flick Escape to Victory (released in the US simply as Victory) with Michael Caine and Sylvester Stallone.
8. Olympique De Marseille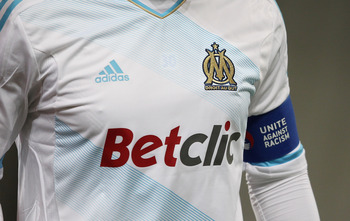 Michael Steele/Getty Images
Country: France
Cool Because: Marseille's home ground Stade Velodrome is an open-air cathedral of noise and passion—the largest in France.
Fans brace wind and rain to follow their team, although it should be mentioned that because the stunning city lies close to the Mediterranean coast, bad weather is something of a rarity.
The greatest club moment came in 1993 when Marseille triumphed over Fabio Capello's Milan in the Champions League final—a legendary Italian side that boasted the talents of Marco van Basten, Frank Rijkaard and Franco Baresi.
Club Legend: Jean-Pierre Papin
Reason to Cheer: The importance of attractive football is preached at Marseille—just ask former players Didier Deschamps, Laurent Blanc and England's Chris Waddle!
7. Boca Juniors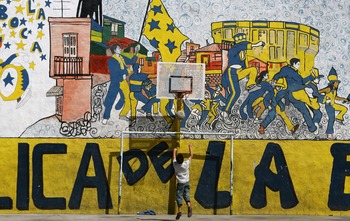 Julian Finney/Getty Images
Country: Argentina
Cool Because: One of the most successful clubs in World Football, with 30 Primera Division and six Copa Libertadores titles to its name.
In fact, the club has claimed at least one league trophy in every decade since 1919.
The club's blue kit with an horizontal yellow stripe has also been a constant since 1913.
Club Legend: Martin Palermo
Reason to Cheer: When great rivals Boca and River Plate meet in the Superclasico, fans of the former play up their working class roots as opposed to their more affluent rivals.
The derby is one of the most fiercely contested games of football on the planet, and regularly features on '50 things to do before you die' lists.
6. Athletic Bilbao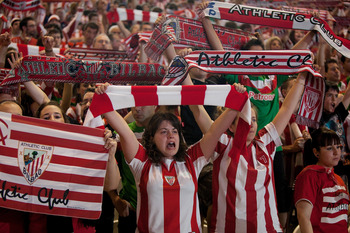 Pablo Blazquez Dominguez/Getty Images
Country: Spain
Cool Because: Hailing from the beautiful Basque region of Spain, Athletic Bilbao makes the list ahead of giants Real Madrid and Barcelona because of its admirable dedication to local youth players.
The club holds the impressive distinction of having never been relegated from the country's top division.
Also worth noting is that, in 1931, Athletic defeated Barcelona 12–1, the Blaugrana's worst-ever defeat to this day.
Club Legend: Javier Clemente
Reason to Cheer: Athletic are known these days for their policy of only including players from the Basque region in their squad. As a result, club loyalty is stronger in the ranks than at most other clubs in Europe.
5. Sao Paulo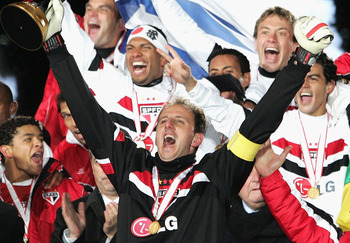 Koichi Kamoshida/Getty Images
Country: Brazil
Cool Because: Sao Paulo has become a hotbed for young talent in recent years, helping to fund Brazil's youth teams with its fair share of prodigies
In 1943, the club acquired forward Leonidas, who you may know better as the inventor of the bicycle kick.
The city Sao Paulo is a melting pot of heritage and modernism, boasting cathedrals and skyscrapers separated by mere walking distance.
Club Legend: Rogerio Ceni
Reason to Cheer: Club legend goalkeeper Rogerio Ceni has made over 1000 appearances for the club, scoring an astonishing 105 goals in all competitions.
He currently has a place in the record books as the most prolific keeper on the planet in that respect.
4. New York Cosmos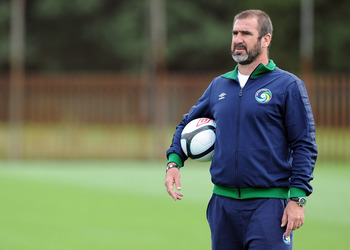 Chris Brunskill/Getty Images
Country: USA
Cool Because: The New York Cosmos are so cool, they're not even playing football right now.
Since resuscitating the previously dead Cosmos brand in 2010, club officials hope to see their team incorporated into the MLS league within the next five years (via The Examiner).
With Eric Cantona currently serving as the Director of Soccer and Pele as honorary president, the club hopes to raise a team of mostly US players through their youth academy to compete against the league's best.
Club Legend: Pele
Reason to Cheer: With not one, but two kings on board in Cantona and Pele—how can the Cosmos go wrong?
3. Napoli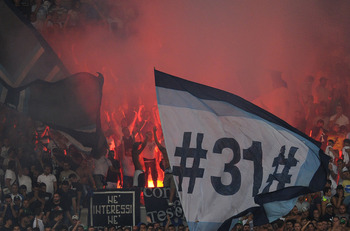 Giuseppe Bellini/Getty Images
Country: Italy
Cool Because: Napoli fans still aren't sure whether to describe their club as perennial underdogs or to play up its glorious history.
The Blues are winners of only two Serie A trophies, but they have played in Italy's top division for most of their lifetime.
The club is run by Aurelio De Laurentiis—who is, by all accounts, a complete madman. The eccentric chairman famously once called Lionel Messi a "cretin" just because he chose to play for his country at a time when they weren't performing particularly well (via The Mirror).
Club Legend: Diego Maradona
Reason to Cheer: Napoli's fanbase is steadfastly loyal and passionate to the point of lunacy, refusing to give up on the hope that domestic glory lies just around the corner.
2. Arsenal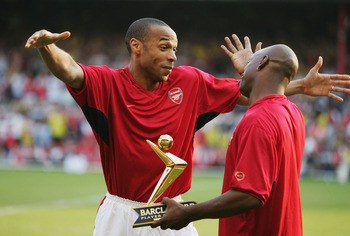 Clive Mason/Getty Images
Country: England
Cool Because: As this website regularly proves, Arsenal boasts some of the most knowledgeable fans in all of football.
Though the club hasn't won a trophy since 2005, its stylish efficiency sees it persist as one of the elite clubs in Britain.
The achievement of the 2003/04 season—in which the team went unbeaten through all 38 league games—is a feat that will likely never be matched.
Club Legend: Arsene Wenger
Reason to Cheer: Since arriving in North London, boss Arsene Wenger has completely transformed the reputation of the club from "boring, boring Arsenal," to one of the most aesthetically pleasing teams in Europe.
If he comes in for stick these days, it's only because he suffers from the immensity of his own legacy.
1. St. Pauli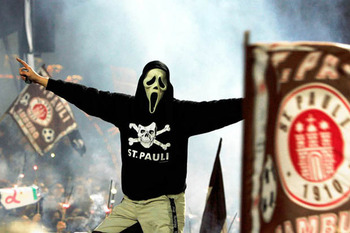 Image via ESPN
Country: Germany
Cool Because: Known as a 'Kult' club amongst German football fans, St. Pauli have the reputation of being a punk-rock club, with die-hard fans utterly obsessed with their team's fortunes.
The skull and crossbones logo, adopted at the turn of the century, has proved a real money-spinner for St. Pauli, with flags waved, and shirts worn with pride throughout the country.
In attempts to raise money in the dark days, the club resorted to wacky marketing ploys, most notably taking an official team photo in front of a local prison once, with the players in handcuffs.
Club Legend: Thomas Meggle
Reason to Support: Don't let the intimidatory logo fool you, St. Pauli fans regard themselves as anti-racist, anti-homophobic and anti-sexist, proudly boasting one of the biggest female followings in all of football.
Keep Reading

Arsenal: Like this team?