Chelsea FC: Blues' 10 Biggest Matches Between Now and Christmas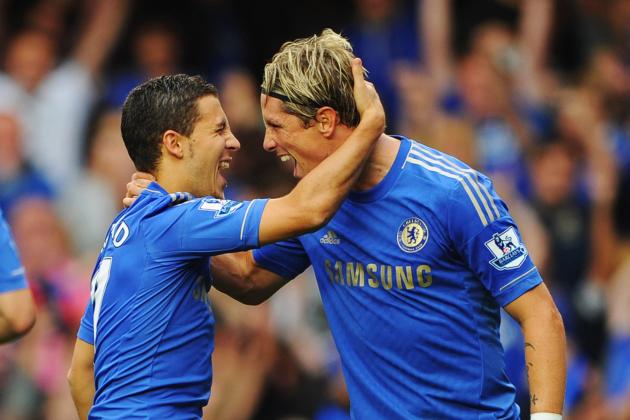 Michael Regan/Getty Images

Chelsea have already started their new season with a great three-win opening to the English Premier League campaign.
Fernando Torres and Eden Hazard have played like men possessed and already look to be the newest deadly duo in Chelsea Blue.
However, a frustrating 4-1 defeat at the hands of Radamel Falcao and Atletico Madrid in the UEFA Super Cup last weekend is sure to have brought any feelings of invincibility to a grinding halt.
In the four months to come the London-based club will face some tough challenges.
The English FA Cup and Capital One Cup ties have not yet been drawn, so excluding those possible monkey wrenches in planning here are the Blues' biggest matches between now and December 25th, 2012.
Begin Slideshow

»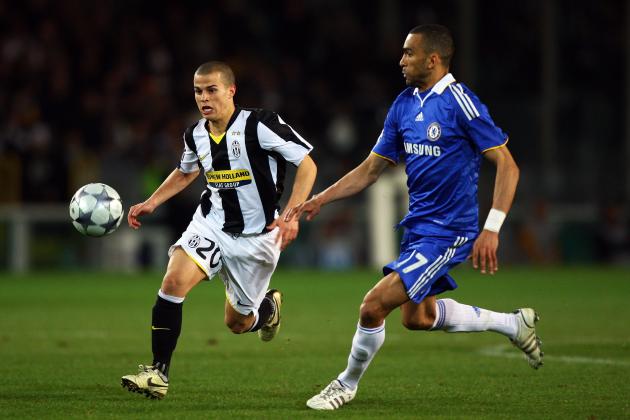 Michael Steele/Getty Images

Chelsea open their UEFA Champions League title defense against Italian champions Juventus. The two clubs have not met in Champions League action since 2009.
The Old Lady already has its Scudetto defense off to a strong start in the Serie A, and will hope to make a strong account of themselves in London.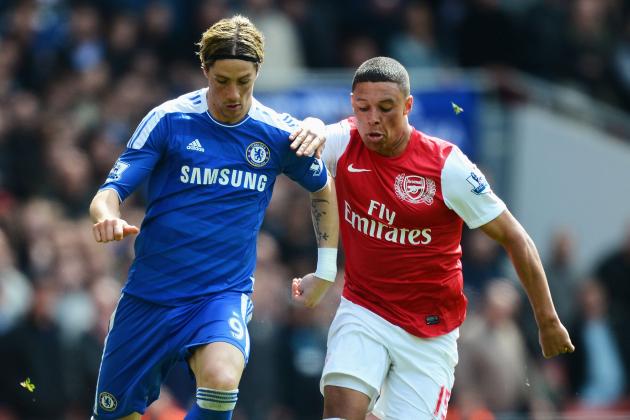 Mike Hewitt/Getty Images

A London Derby that could have implications to an early race for the top four in England pits the two retooled clubs of Arsenal and Chelsea at one another.
Both have spent big this summer and their new signings are already making a difference. By the end of the month each will be starting to gel as they begin to mount their challenge in the EPL table.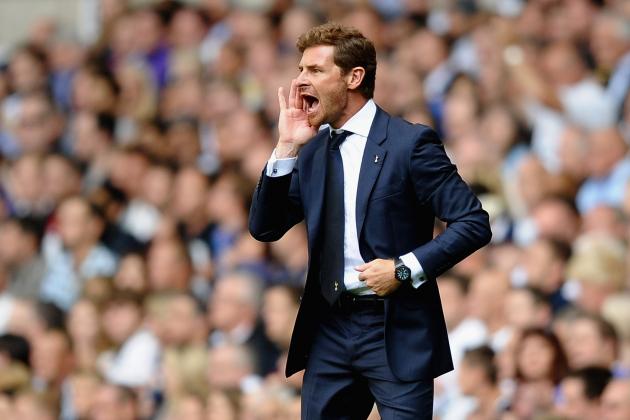 Laurence Griffiths/Getty Images

Chelsea face another North London side away less than a month after their battle with Arsenal at the Emirates.
Another side that has completely retooled in the offseason, Tottenham will hope to make White Hart Lane a fortress under former Chelsea manager Andre Villas-Boas.
The storylines will be filled with questions either which way the result goes. If Tottenham win AVB will be deemed a man that Chelsea perhaps should have given more time. However, a loss to his former club will only solidify the previous belief of many that he was not good enough for the Blues.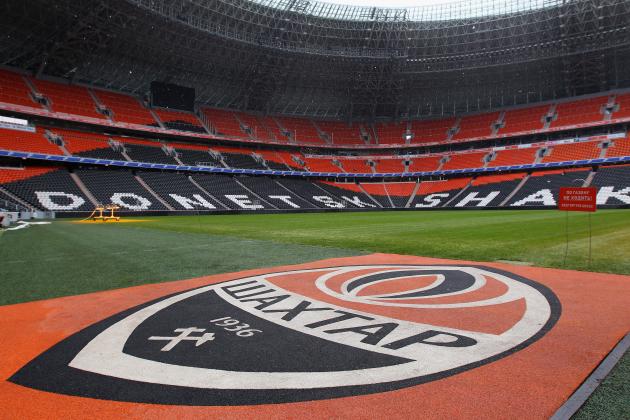 Alex Livesey/Getty Images

Chelsea face their second away match of the Champions League group stage when they travel to the Ukraine for a showdown with Shakhtar Donetsk.
Another club under the financial power of Eastern Europe, the Ukrainian side will pose a major threat in their state-of-the-art home stadium and will have the defending champions on upset alert.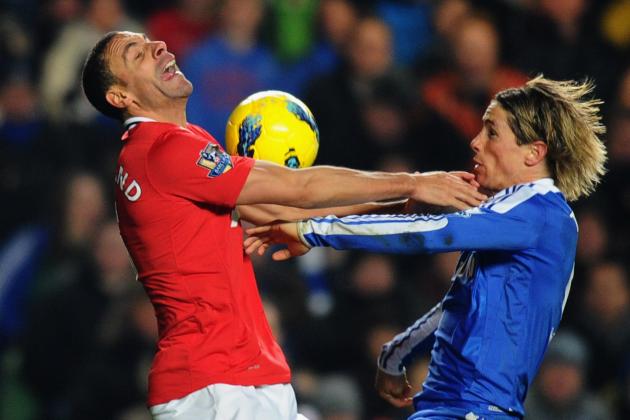 Mike Hewitt/Getty Images

Chelsea face a major test with matches against Arsenal, Shakhtar Donetsk and finally Manchester United in the course of eight fast days.
Both United and the Blues look to be the favorites to challenge for the English Premier League title alongside of Manchester City and will certainly put one another to the test.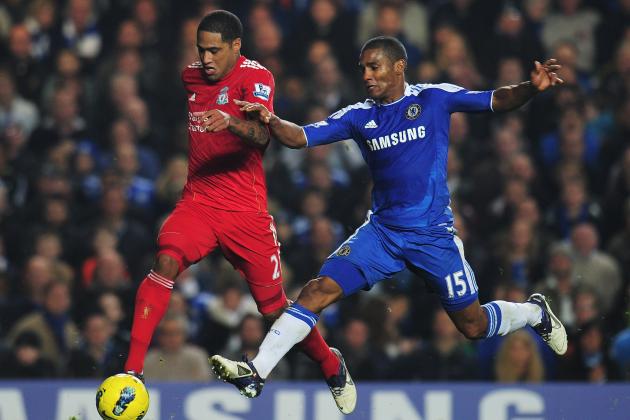 Shaun Botterill/Getty Images

Whether Chelsea want to admit it or not, Liverpool have had their number in every match except for the controversial FA Cup final last season.
The Blues are no stranger to taking points at Stamford Bridge, and the new-look side under Brendan Rodgers is likely to have more teeth in their attack several more months down the road in their transitional phase.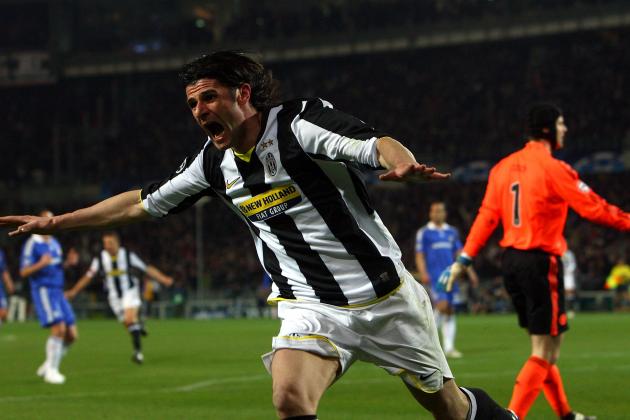 Ryan Pierse/Getty Images

Chelsea were not the best when on the road in Italy last Champions League campaign when their trip to Naples resulted in a humbling defeat to Napoli.
The club will face another daunting Italian adventure when they travel to Juventus Stadium in late November and will be fighting to ensure their advancement to the first knockout stage of the UCL.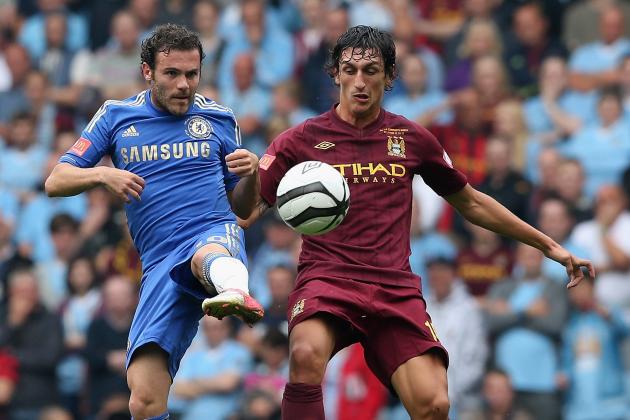 David Rogers/Getty Images

A potential duel of the title contenders, Manchester City invades Stamford Bridge with hopes of crushing any of Chelsea's dreams of a return to the Premier League summit.
However, the Blues and the Sky Blues will have one interesting fight for supremacy as both look to have high-powered offenses this season; it could result in a back-and-forth match in their rematch of the FA Community Shield.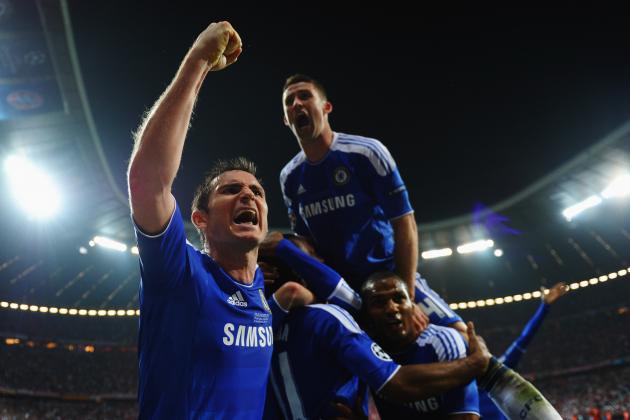 Laurence Griffiths/Getty Images

If Chelsea have a tough group stage in the Champions League, their final match of the opening six-game round robin elimination portion will see them face FC Nordsjaelland.
The Danish club are expected to be the weakest of the group, but it will be a massively important game for the Blues if seeking qualification or a top-seeded draw for the Round of 16.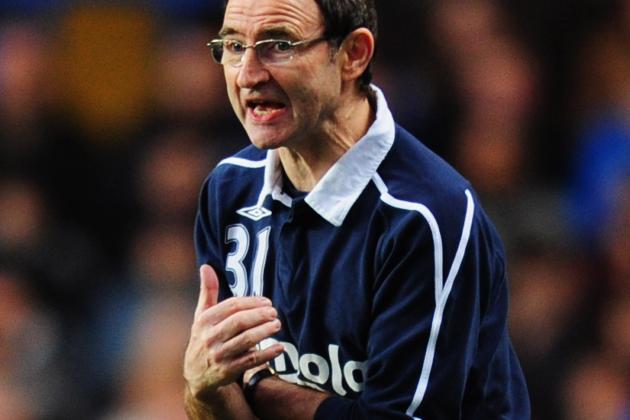 Mike Hewitt/Getty Images

The trip to the Stadium of Light is not one that any club will be able to take lightly this season. Under manager Martin O'Neil, Sunderland are returning to a strong top-10 challenger and have been noted giant-killers in the past few seasons.
Chelsea will need this victory to continue their momentum in the most congested fixture schedule of the coming campaign.