The United States' men's national team will pay two matches against Jamaica in the coming week, counting on its key players to play well and lead the team to wins in both contests.
The U.S. will play in Jamaica on September 7, then return home to play in Columbus, Ohio on September 11.
Sports Illustrated's Grant Wahl notes that the Jamaicans' national stadium in Kingston is a difficult place to play, and the Americans have not had much success there. He writes:
The Americans have never been victorious in a World Cup qualifier in Jamaica, tying all four times going back to 1988 at "The Office," a stadium known for reggae music and having less grass on the scrubby field than in the stands, where ganja smoke provides a potent backdrop.
There are the players who will need to play well in order for the Americans to buck the trend and earn three points.
Geoff Cameron, Defender
The 6'3" center-back has made two impressive starts for Stoke City in the English Premier League this season. He had remarkable success—considering manager Tony Pulis played him as a central midfielder.
The versatile 27-year-old has the size and strength to play along the back line, but can also pass the ball effectively enough to play in the midfield. He likely won't feature farther up the field for Jurgen Klinnsmann, who coaches a significantly more possession-oriented style than Pulis.
Still, Cameron can distribute out of the back at a high level and is an excellent tackler. He will be the American's best defender in the matches against Jamaica.
If he can play at a high level, the Americans stand an excellent chance at keeping a clean sheet.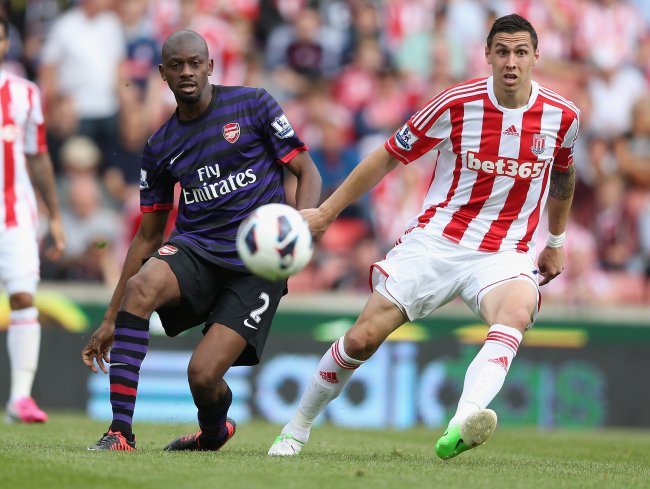 David Rogers/Getty Images
Jozy Altidore, Striker
Altidore was one of the Americans' brightest talents as a teenager, but he never progressed into a top-class player.
However, the powerful center forward is off to a fast start with his Dutch club AZ Alkmaar and has four goals already in the young season. Klinsmann will hope that his goal-scoring form continues in the United States' striped jerseys.
Altidore will be the main attacking threat for the Americans in these two upcoming qualifiers. His speed and strength will be too much for the Jamaican defense if he is focused.
The United States has long lacked a dominant striker, and the team will vastly improve if Altidore continues his progress.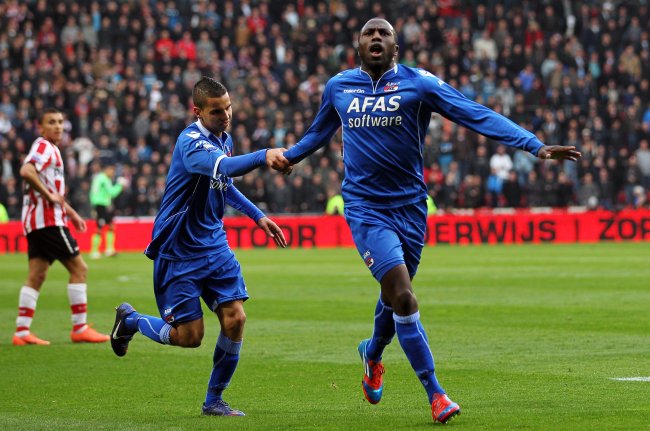 Dean Mouhtaropoulos/Getty Images
Clint Dempsey, Midfielder
Dempsey has had a prolonged vacation due to his transfer debacle that caused him to miss the first few games of the Premier League season.
He is now with the Tottenham Hotspurs, but it is unlikely that he will be in shape to play 90 minutes against Jamaica. However, Klinsmann will find it difficult to resist the temptation of using Dempsey as a substitute.
He is undoubtedly the American's most talented player and is coming off a season in which he scored 17 league goals for Fulham.
If the United States is in need of a late goal, it will certainly to Dempsey to deliver the heroic strike.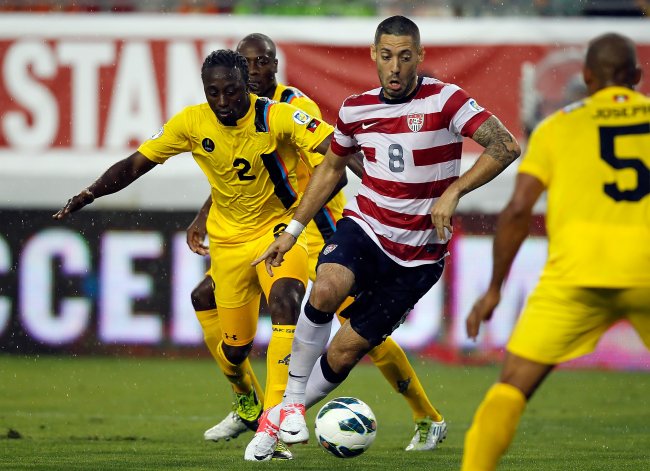 J. Meric/Getty Images
Tim Howard, Goalkeeper
Will the Americans finally get a win in Jamaica?
The Americans always rely on their keeper to make a few important saves in meaningful matches.
Howard nearly always delivers with excellent performances. He is a vocal leader who directs his defense and demands focus and intent from his teammates.
The 33-year-old is still capable of making spectacular saves, although he is prone to the occasional lapse in concentration that leads him to charge at a ball in the air at the wrong time.
Howard will need to come up with saves in important moments and limit his mistakes during the American' qualifiers.