Georges St-Pierre: 5 Things He Should Be Concerned About When He Returns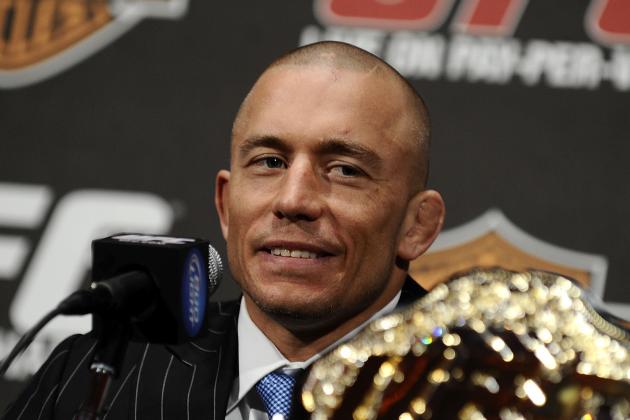 Jeff Zelevansky/Getty Images

The long layoff that Georges St-Pierre has dealt with may be a blessing in disguise, as it has allowed him to rest up.
Or it could be a burden on the dominant champion. Knee injuries are among the worst kind of injuries, and St-Pierre's knee issues could lead to negative effects that could keep him from being as dominant as he once was.
UFC 154 is St-Pierre's return to MMA. Here are five things he should be concerned with when he eventually returns.
Begin Slideshow

»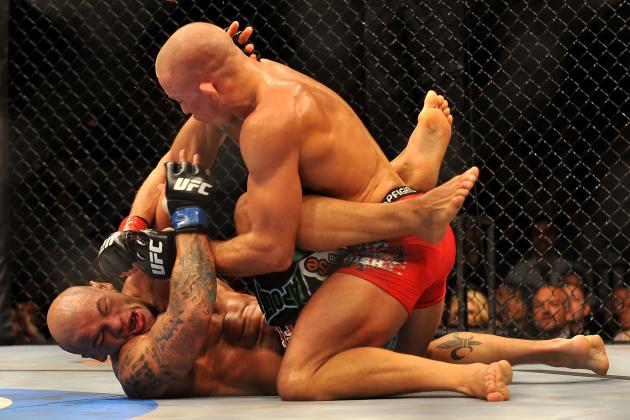 Jon Kopaloff/Getty Images

Of course, the most obvious concern is Georges St-Pierre's knee. Anybody who has ever had a knee injury knows that an athlete with that burden is never the same.
St-Pierre is among the most athletic fighters in MMA today. His athleticism will be lessened now that his knee will never be 100 percent again.
He will still be a good fighter, but his knee will keep him from being as great as he was.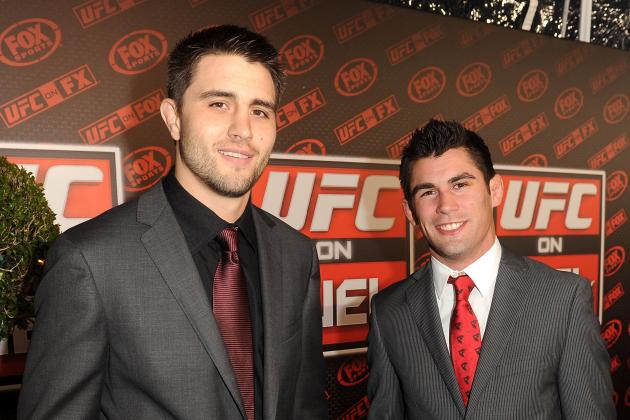 Jason Merritt/Getty Images

Georges St-Pierre's return fight is against a dangerous adversary, and that man is Carlos Condit.
Condit is a dynamic striker with a good off-the-back grappling. St-Pierre's best attribute is his wrestling, but grappling atop a guy like Condit may be an issue.
Being away from the cage for so long, St-Pierre will have a difficult challenge going up against a top guy like Condit. We will see how he handles it.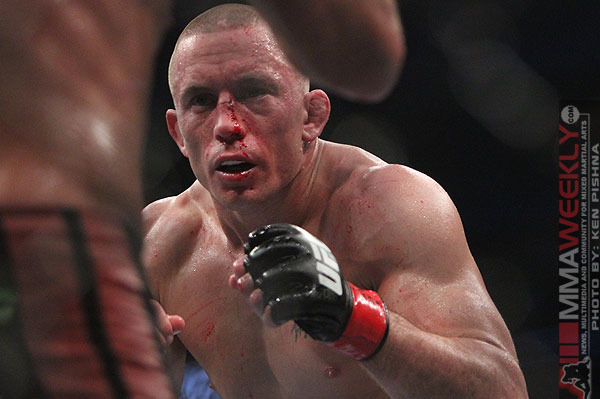 MMAweekly
When any fighter returns from a year layoff, ring rust is always a factor. Many fighters do not have the fight mentality and refined game that they had before.
St-Pierre has not been in training for long. His return is quite abrupt, which may make this fight tough on the once well-polished machine.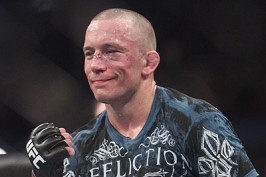 MMAweekly
With a bum knee, St-Pierre will need to beware of leg kicks. Leg kicks, especially on a knee that has just been repaired, are tough.
I mean, just think about Brock Lesnar. After his bout with diverticulitis, Lesnar could not handle a kick to the midsection from Alistair Overeem. I understand Overeem is a beast, but it was obvious that Lesnar's insides were in trouble.
If St-Pierre takes leg kicks, it will alter his ability to earn the takedown. Takedowns and wrestling are his best attributes, so St-Pierre needs to avoid getting kicked in the knee.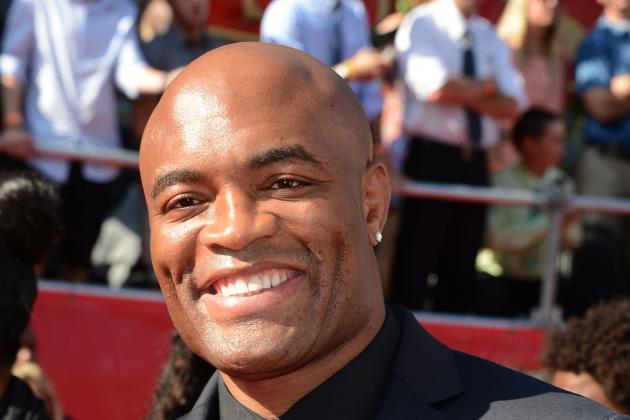 Frazer Harrison/Getty Images

Should Georges St-Pierre win, then a bout with Anderson Silva is imminent. While this normally would not be a bad thing, St-Pierre's bad knee would restrict an otherwise game fighter.
As stated, St-Pierre relies on his takedown game to dominate fighters. If he fought Silva, he would not be the same St-Pierre as he was before, which would belittle his chances of winning.
Anderson Silva is a man to be feared, and St-Pierre should be afraid now that he is on deck for the Canadian.