20 Softest Players in NHL History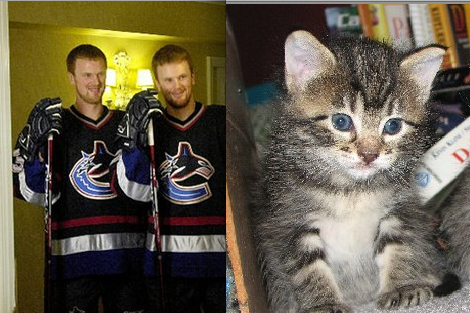 Hockey is a sport renowned for it's toughness and honor. The players who put on the gear night after night deal with injuries that would put lesser men on the mend for weeks. In-game stitches and dental work are nothing new to a sport that glorifies battle scars and artificial teeth.
I dare to say that ice hockey players are the toughest on earth. I don't think any sport demands the endurance and physical play over the course of a grueling season like hockey. The physical toll taken over a season outweighs every other sport, with a tip of the visor to football which shares a premise based on violent collisions.
If you want to get a fan base riled up, go ahead and call their star player(s) soft. In hockey there is no label worse than being compared to a bulk of Charmin or a basket of kittens. The term is subjective for sure and means different things to different people. I'll attempt to define it so that there is a consistency throughout my list for the players I include.
There is no disrespect intended to anyone. To play in the NHL at an elite level, there is an absolute inherent toughness that must be acknowledged. That being said, there are certain behaviors that will draw the ire of the masses and immediately conjure up images of rainbows, Charmin and marshmallow creme.
For those ready to jump to your players defense: durable, sturdy and reliable may be synonyms for tough in the thesaurus, but not on the ice. Showing up for work every day doesn't make you the best employee in the building, and certainly not the toughest.
So put on your mittens and handle with care. Sensitive material lies ahead. Try not to make eye contact and watch your step, there could be a basket of puppies or Craig Janney's hands right around the corner. Enjoy now!
Begin Slideshow

»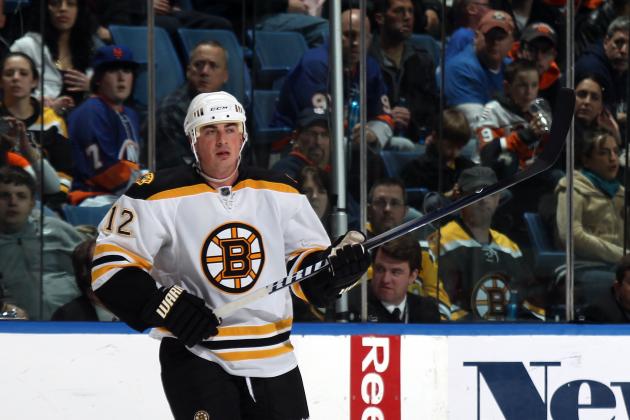 Bruce Bennett/Getty Images

Though he ranks second among Toronto Maple Leaf defenseman on the all-time scoring list, Tomas Kaberle ranks just as high on the NHL's softest-players list. For someone whose job it is to stop the opponent from scoring or advancing into the offensive zone, Kaberle has the physical presence of a sea bass.
In 236 games since hits were being tracked, Kaberle has 102. My magic math machine tells me that amounts to .432 hits per game. In hockey. A contact sport. That's a low number for a non-checking beer league
Alex Semin will forever be linked with his slap-tastic girl-fight with Marc Staal. I'm not sure who should be more embarrassed about that, Semin or Staal. After all, Semin couldn't have thrown those open palms of fury without getting Staal on his back first.
Should make for some fun stories in the locker room now that Semin is playing with two of Marc's brothers.
Bruce Bennett/Getty Images

Canuck fan, I think your twins are fantastically talented. They are two of the five best players in the league, arguably. But they are softer than a Kenny G. Holiday album wrapped in tissue paper and served up with a kitten-themed gift bag.
Did I mention that the Holiday album has guest vocals from Michael Bolton? That's how soft they are.
Again, that has nothing to do with injuries, jealousy or their matching beards. It has everything to do with how they handle themselves on the ice. They are getting better, I'll admit. But that third-period, minute-left speed-bag that Brad Marchand pulled on Daniel in the Stanley Cup Final is burned into a lot of our brains.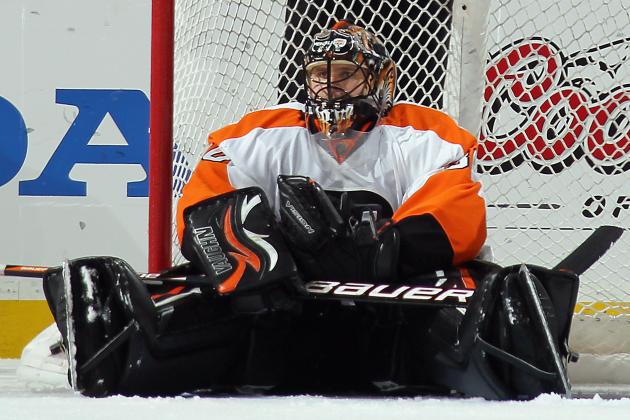 Bruce Bennett/Getty Images

You can call him crazy or call him soft, but in today's NHL there doesn't seem to be another goalie out there who rattles like Ilya Bryzgalov. Never was this highlighted more than during the preparations for the Winter Classic. Bryzgalov practically made himself unavailable to coach Peter Laviolette, deferring to Sergei Bobrovsky for the big game.
When he is dialed in, Bryzgalov is as good as it gets. But when he is off, Flyer fans know what to expect. Bryzgalov has the tools and the talent to be a Vezina winner. But who knows what's is going on between the ears?
photo: alittlereality.blogspot.com
How dare I suggest that Wayne Gretzky is soft? He is/was and would probably tell you that himself.
Durable, resilient and ridiculously talented, but softer than a mountain of Charmin topped with packing peanuts. Gretzky had a bodyguard employed by his team who patrolled the ice to literally watch his back. Great in theory, but think about this in terms of any other sport. It was prevalent at the time in the NHL, but still absurd.
At some point you have to stick up for yourself, but when Gretzky had to, it didn't end so well.
To his credit, in his later years, when teams decided not to hold a roster spot for the McSorleys and Semenkos of the world, Gretzky did just fine worrying about himself.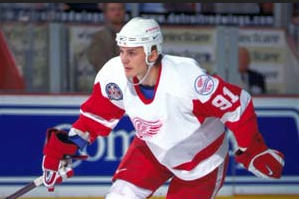 Remember the Detroit-Colorado rivalry? You know who you never saw engaged in any of the antics? He's one of my all-time favorite players but I will acknowledge that Sergei Fedorov was soft.
He sort of had the attitude of "I'm here for the money, the chicks and the sports cars and if we can win some Stanley Cups, I guess that's cool too." The white skates didn't help things either.
Fedorov was a beauty. But taken off of his game, he was a mental train wreck. His own coach, Scotty Bowman, had Fedorov's head in the crapper when he made him play defense. He was so committed to making Fedorov a two-way player, Bowman actually had Fedorov play on the blue line just so he would have to play defense.
Blessed with some of the sickest moves and best hands in all of hockey, Rob Schremp could, and should, have been a star in the NHL.
Unfortunately the NHL is not just a series of penalty shootouts. At some point there are other players on the ice besides the goalie.
Schremp had some flashes of brilliance with the Oilers, Islanders and Thrashers, but his offense-only style of play has landed him overseas, currently in the KHL.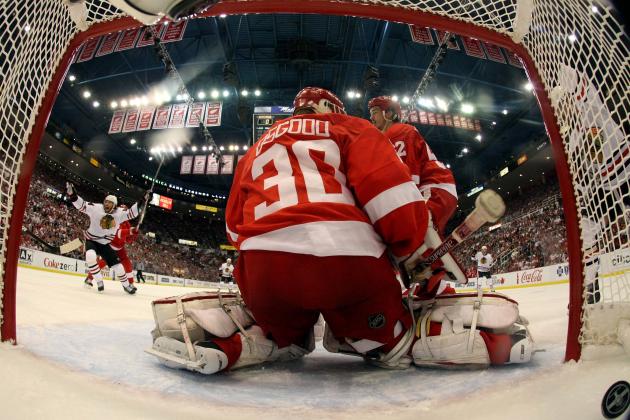 Dave Sandford/Getty Images

As a Red Wings fan, I had a front row seat to the traditional Osgood mental meltdown come playoff time until Mike Vernon helped Detroit break through in 1997. The tag of choker hung on Osgood until he was able to be the man in goal for the Red Wings repeat in 1998. Big ups to Ozzie for throwing fists with Patrick Roy that year, but the soft label applies to Osgood's limitations between the ears.
While I feel that Osgood is largely overlooked by many as a great goaltender, he did benefit from playing for some great teams with some pretty good players in front of him. When he wasn't wearing the winged wheel, Osgood was slightly above average with St. Louis and the New York Islanders before returning to Motown to finish his career.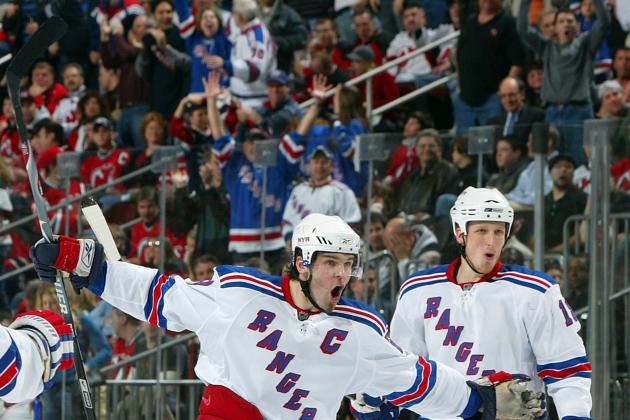 Jim McIsaac/Getty Images

For all the glory that came from being Mario Lemieux's wingman, the scoring titles and MVP trophies also kept coming too. When it came time to emerge from Lemieux's shadow and make a name for himself, Jaromir Jagr took $77 million to under perform for the Capitals. By the time that contract was done the Capitals had pretty much paid the New York Rangers to take him.
I look at Jagr the same way I look at Sergei Fedorov. For someone with such otherworldly talent, they seemed more equipped to perform well when it suited them best. Jagr put up back-to-back great years after he got to the Rangers. Did he remember how to play elite hockey again? Nah, he was just in a better mood.
I label Jagr soft because once the crutch of Mario Lemieux's leadership was gone, Jagr started playing for the name on the back of the jersey instead of the front. You can call that selfish or self-absorbed, but I consider his me-first attitude soft because it is the easier option than stepping up and being a real leader.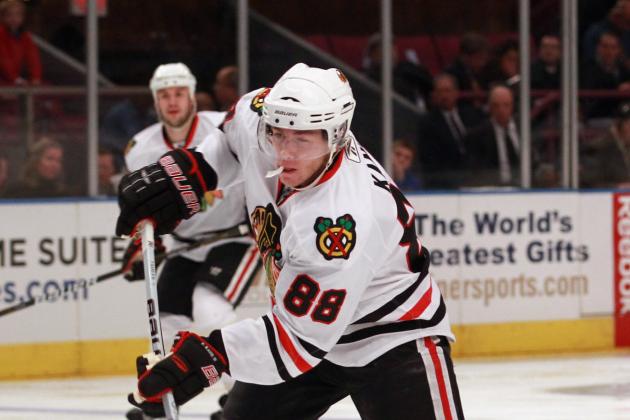 Bruce Bennett/Getty Images

When you talk about a soft player there is a fine line between a guy who is on the ice just to score and someone who plays hockey. You know, he back-checks, uses the body on occasion. Patrick Kane is a smaller guy so nobody expects him to light anyone up with a big check.
That being said, Kane seems to enjoy only playing on the offensive side of the ice.
He also has a little bit of chirper in him, which is a no-no for a little guy. Don't run your mouth then hide behind a referee. Be a goal scorer, throw a check from time to time. Even go crazy and play a little defense here or there. You'll be amazed at how that label can disappear.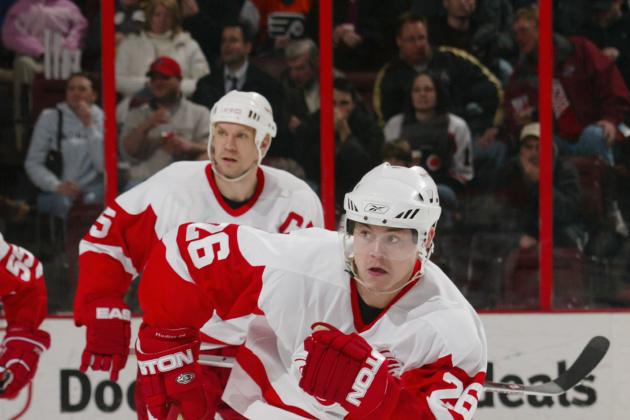 Bruce Bennett/Getty Images

This offseason there was not a player I could have wanted back on Detroit's roster less than Jiri Hudler. His offensive numbers were nice, but Hudler played like there was a magnetic field in the corners that pushed him away.
I think what annoyed me the most about Hudler is that he has a reputation for being a trash talker. In a sport where physical confrontation plays such a large part, you cannot and should not run your mouth unless you are prepared to back it up.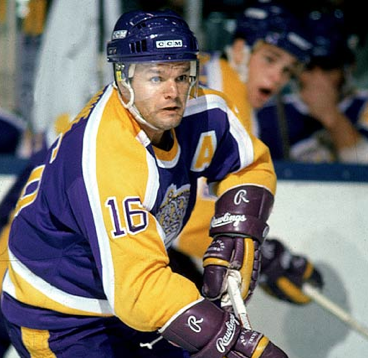 photo: sportsillustrated.cnn.com
One of the greatest scorers of all time was also one of the softest. Marcel Dionne was put on the planet to score goals and that's exactly what he did. He never won any titles and only made it to the playoffs in nine of his 18 years, but he was a point-producing machine topped only by Gretzky and Howe all time. Dionne was a smaller guy, even by the standards of the NHL in his playing days.
I certainly don't want to diminish Dionne's achievements by attaching a label because I think he is by far the most underrated player ever. However, Dionne's style of play was just that. In the 1970s the NHL was dominated by Montreal and Philadelphia's bullies from Broad St. Dionne went about his business in stark contrast, racking up the stats with style and finesse with no hardware to show for it.
To me, Dionne's softness is from his lack of leadership and almost resignation that outside of his line, the rest didn't matter. Not saying he didn't want to win, but missing the playoffs over half of your career is unacceptable, especially considering the expansion era that Dionne played through.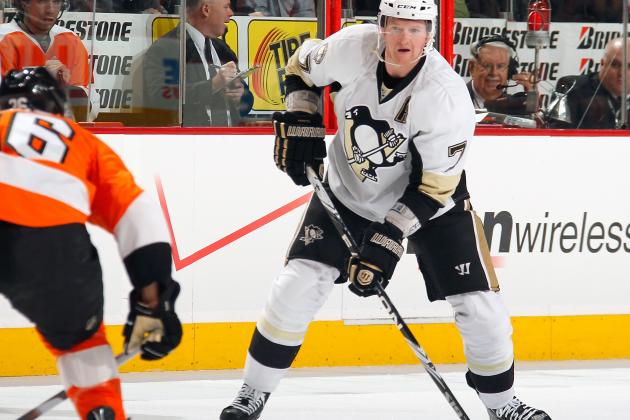 Lou Capozzola/Getty Images

A possible graduate of the Tomas Kaberle school of physical contact, Paul Martin is another example of a defenseman who plays as aggressively as a sedated banana slug. No offense to any tough banana slugs out there.
The Penguins passive-unaggressive defenseman has 92 hits in 122 games since hits were being tracked. That works out to an average of .696 hits per game. Of those 92, I'm wondering if contact when he turns the puck over in his defensive end counts as a hit? Don't worry Pittsburgh, you're only paying him $5 million a year til 2015.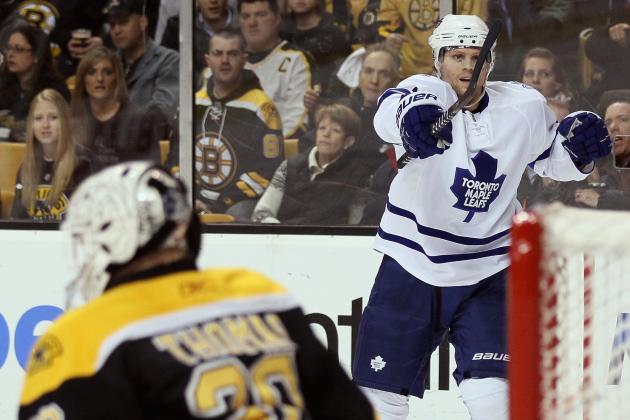 Elsa/Getty Images

Let's just get this out of the way. I know Phil Kessel beat cancer. I know that Kessel played for the Bruins and now the Maple Leafs, two of the most outspoken and rabid NHL fan bases. I also know that Kessel is a scorer, sniper or whatever you call someone whose job it is to put rubber in the net.
All that is true, but Kessel is soft like that kitten t-shirt in the Hanes commercial. He can be taken out of a game with a big hit or an aggressive forechecker. That's who Kessel is and part of why he is not still in Boston. There is no name attributed to it, but there was a quote from a Bruin teammate that said "if the rink were a circle Phil Kessel would be the greatest player ever". Referencing Kessel's reluctance to go into the corners. He is super talented and could go down as one of the greatest goal scorers ever, but he's still soft.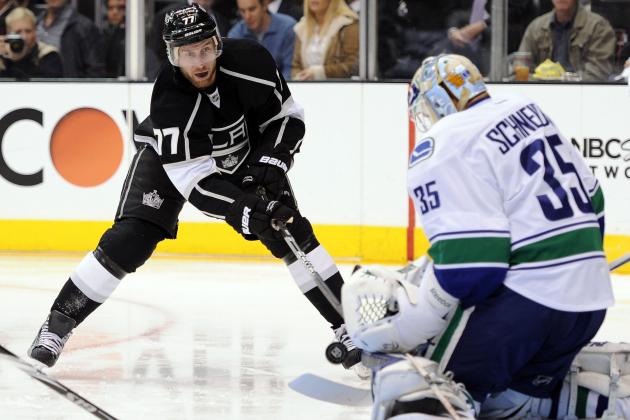 Harry How/Getty Images

If you thought that I was just going to drop some hit stats for defensemen, you were dead wrong. Jeff Carter plays center or wing like he's in a non-contact league. For a 6'3", 200-pound dude from Ontario that's insane.
While he was in Philadelphia I think he hit a few people out of fear for what the crowd might do to him if they saw him in the street. He still averaged less than a hit per game, but nothing like last year's whopping 16 hits in 55 games. I know he had a shoulder injury, but not both shoulders people.
Carter has had the reputation as a soft pretty boy since the Philly days and is probably better suited for the sun and glam of Los Angeles anyway.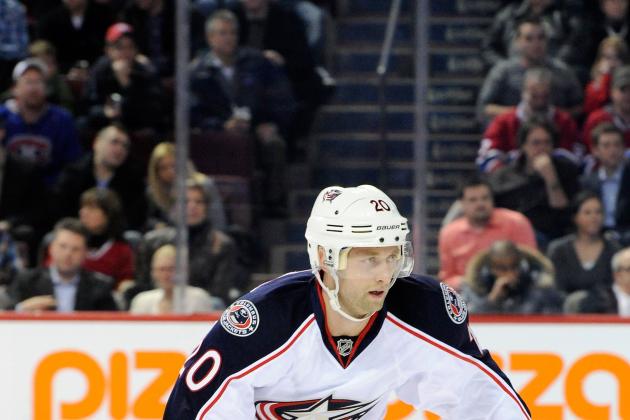 Richard Wolowicz/Getty Images

Speaking of non-hitting forwards who used to play in Columbus, Kristian Huselius missed all but two games last year with an assortment of injuries. Again, not why he's soft.
Huselius makes Jeff Carter look like Cal Clutterbuck with how non-physical he plays. Any hit he's given credit for was probably by accident. Surprised that he is still a free agent? Most general managers in the NHL aren't either.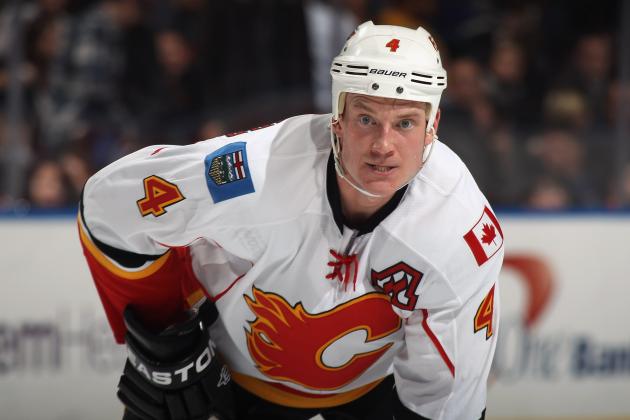 Bruce Bennett/Getty Images

Remember I mentioned durability? Well that brings us to the current NHL "ironman" Jay Bouwmeester. Bouwmeester holds the current consecutive games played streak at 588 games. Ironic considering that Bouwmeester is about as rugged as a bottlenose dolphin. Sorry Flipper.
Though Bouwmeester's hit totals are fairly respectable, his softness stems mostly from his mental frailty. He is a great skater with a terrific shot and can move the puck as well as the best defensemen in the league...until you put other players on the ice with him. Bouwmeester's knack for turning the puck over in his own end has Flames fans almost rooting for a trade to send the $7-million man packing anywhere else.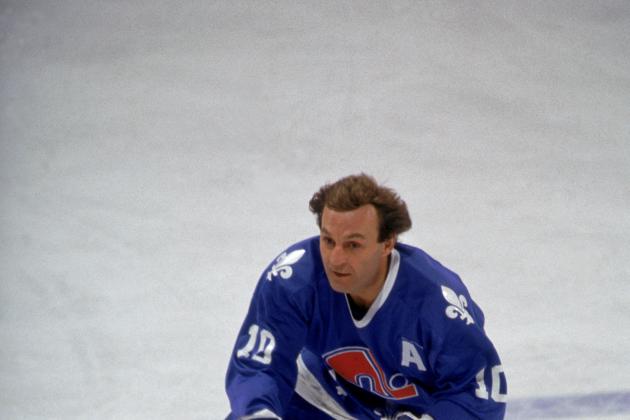 Rick Stewart/Getty Images

All right hockey history buffs, this isn't me taking a shot at one of the all-time greats again, but as great a player as he was, "The Flower" was soft. For crying out loud he released a disco album in 1979. One of the most popular players ever to wear the Canadians sweater, Lafleur was offense only, all the time. It led to backlashes with his last coach in Montreal and his premature first retirement from hockey. "The Blond Demon" was still one of the greatest ever, but still Snuggle teddy bear soft.
I hear that Mike Ribeiro has been playing a little tougher lately to dispel some of the legacy that he helped establish with episodes in Montreal and then Dallas. It's hard to take anyone seriously when you see the video clips of what appear initially to be career-ending injuries. Cristiano Ronaldo would be proud of Ribeiro's presentation in most of these dives.
Unfortunately for Ribeiro, he plays hockey, not soccer, and hockey fans never forget shenanigans like these.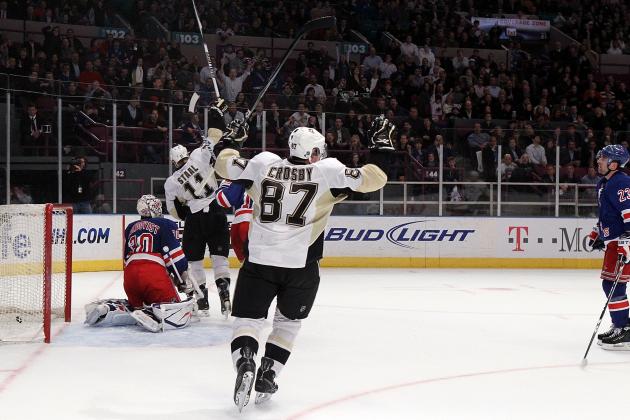 Jim McIsaac/Getty Images

Sorry Crosby fans, but Sid is soft. Not because of the injuries or the silly media hype or for any fictional jealousy that is contrived by the Penguin faithful. He's soft because he is affected by other players on the ice. While he may be the best player every time he steps on the ice, Crosby can be rattled by the worst player on it. He has the talent to make everyone else adjust to his game, but Crosby will lower himself to engage in the third and fourth line garbage for no conceivable reason.
I won't go into the diving or whining because thankfully that has tapered considerably. The last images of Crosby from this season, though, leave a lot to be desired in the maturity department. When you are the face of the league, you need to be humble in defeat, gracious when you win and for Lemieux's sake would it kill you to give another team or player credit every once in a while?