Analyzing the Green Bay Packers' 2012 Practice Squad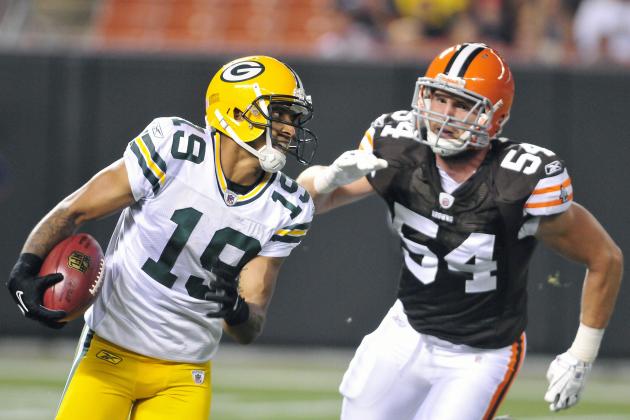 Jason Miller/Getty Images

A few days ago, the Packers officially announced all eight signings for their 2012 practice squad.
The practice squad consists of eight players who practice with the team, but have reduced salaries and are essentially free agents that can be signed at any time.
The Packers' practice squad this year consists of QB B.J. Coleman, RB Marc Tyler, WR Diondre Borel, TE Brandon Bostick, OL Andrew Datko, OL Greg Van Roten, OL Chris Scott, and DL Lawrence Guy.
Begin Slideshow

»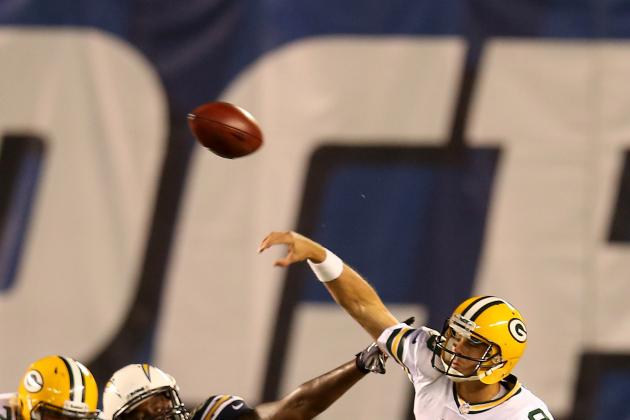 Stephen Dunn/Getty Images

Coleman is your typical small-school, developmental QB.
Coleman has good athleticism and arm strength, but had typical ups and downs during training camp.
His accuracy has been an issue so far, as he tends to overthrow his receivers.
Should either Aaron Rodgers or Graham Harrell go down, the Packers would look to sign a veteran QB or trade for one.
The former Tennessee-Chattanooga quarterback will stay on the practice squad for at least this season.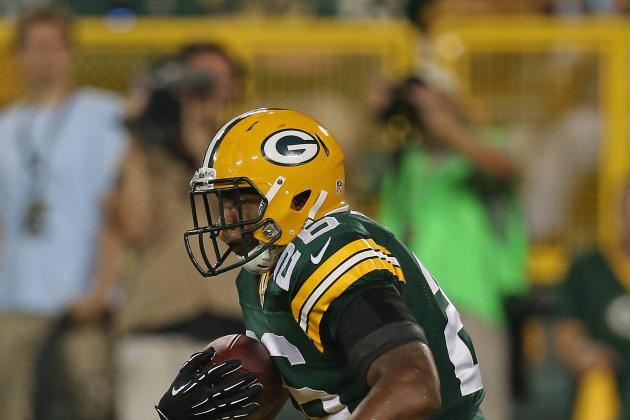 Jonathan Daniel/Getty Images

During the preseason, Tyler ran the ball 45 times for 105 yards for a 2.33 yards-per-carry average. Rather unimpressive.
Tyler is a large back with little speed or burst, making him a mere depth signing here should the Packers suffer a rash of injuries at the running back position during the regular season.
He's a decent blocker, but a poor runner. There's not much to see here.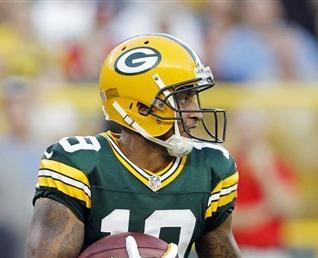 http://binaryapi.ap.org/6c00c4310938429c84ab4771f78120a2/940x.jpg
In a move that shocked many Green Bay fans across the nation, the Packers waived both Tori Gurley and Borel at final cuts, deciding to keep Jarrett Boykin on the roster instead.
Borel is a second-year former undrafted free agent out of Utah State who played quarterback in college.
Borel is a small but quick receiver best suited to the slot.
He's failed his audition as a potential returner this preseason, but he'll get a look there if the Packers have an injury at receiver.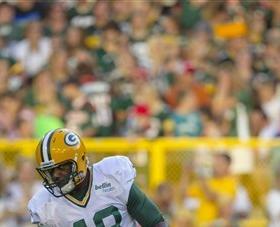 http://binaryapi.ap.org/00261d4f8f44444a9fba07cb7a951630/512x.jpg
The injuries at tight end that plagued the Packers during the preseason really worked out well for Bostick.
He saw plenty of reps the days Green Bay only had a few healthy tight ends, and saw time with the second unit in preseason games.
Bostick has some potential and will be back next year to compete for a roster spot at the tight end position Mike McCarthy so loves.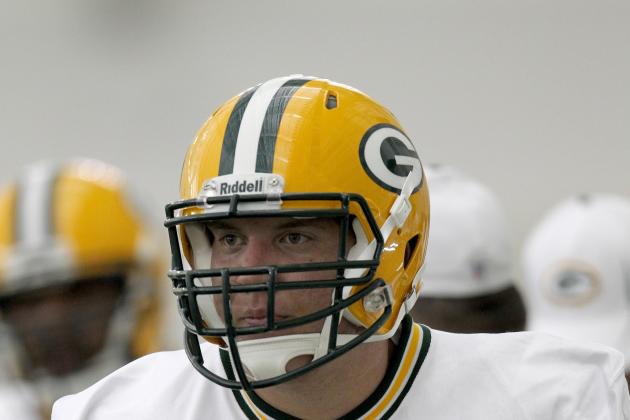 Mike McGinnis/Getty Images

The second of Green Bay's two seventh-round picks, Datko, like Coleman, winds up on the practice squad.
Datko had a brutal beginning to the offseason by turning in poor performances during OTAs and the beginning of training camp. However, he started to show something before suffering a concussion.
At 6'6", Datko certainly has the height, but he needs to add weight to his frame in order to stop getting pushed around.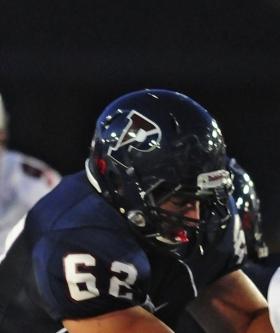 http://media.dpn.s3.amazonaws.com/25265_09182010_football_lafayette_laura0007f.jpg
An undrafted free agent out of Penn, Van Roten had a strong camp but fell just short of a roster spot. The Packers decided to go with only seven offensive lineman and preferred fellow UDFA Don Barclay.
Van Roten showed some promise during camp and will serve as nice organizational depth at guard for this season.
He'll hone his technique, add muscle and then compete next season for a roster spot as a backup lineman.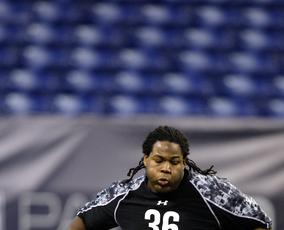 http://trialx.com/curetalk/wp-content/blogs.dir/7/files/2011/07/sports/Chris_Scott-3.jpeg
Scott, a 6'5", 332-pound player who spent the past couple of seasons with Pittsburgh after being drafted in the fifth round, was the last player added to the practice squad.
Scott can play either guard or tackle. His versatility bodes well but he's not very athletic. If he makes it the full year and to camp next summer, he'll be nothing more than a camp body.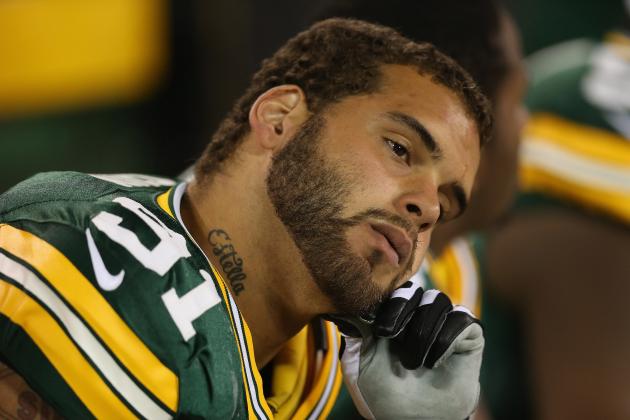 Jonathan Daniel/Getty Images

Guy has had an unfortunate career.
A seventh-round pick in 2011, Guy was placed on injured reserve as a rookie in a year when the Packers had poor defensive line depth.
Fast forward a year and he got to compete for a roster spot on a strong defensive line.
Guy was a former four-star recruit who also made the Freshman All-America team in college, so the Packers might think they have an undeveloped talent here who just needs a little time.