WWE Raw: 5 Reasons Why Raw Was a Brilliant Show This Week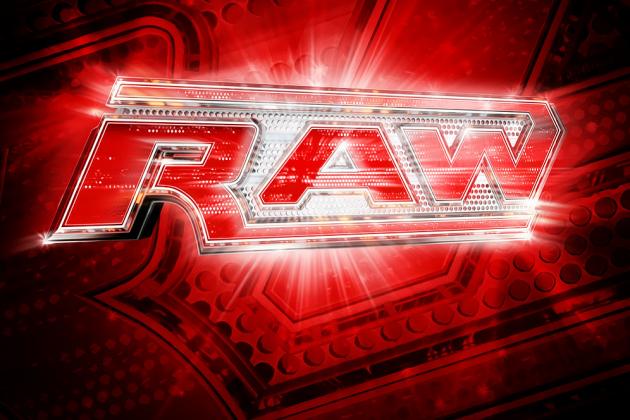 Photo courtesy of Free-hdwallpapers.co.uk
WWE Raw has been taking its fair share of criticism since the elongation to a three-hour extravaganza.
The emphasis on social media, the embracing of Tout and the endless repeats of highlight packages have been particularly unwelcome amongst many WWE fans.
But in my opinion, this past Monday Night Raw bucked this trend somewhat. It was a great show.
The only real reference to social media was Raw-active, and there were far fewer Touts and "Raw Rewinds" in what was a thoroughly entertaining episode.
Does this mean WWE is ditching its social media push?
I highly doubt it, but I also don't really mind either. Raw was a top show this Monday so right now, I'm a very satisfied fan. Why don't we just savour the moment and appreciate a show that provided everything that a Monday night should?
Begin Slideshow

»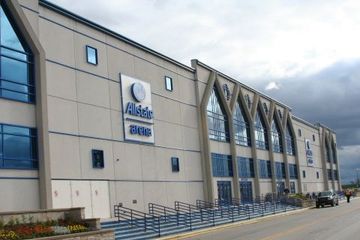 Photo courtesy of Stadiumjourney.com
Chicago crowds rarely disappoint, especially when CM Punk is the WWE Champion.
The Allstate Arena's ovation for the Straightedge Superstar was incredible, particularly considering the heelish antics of Punk over the last few weeks.
But it wasn't just Punk they responded too. The mocking chants of "Albert" directed at Tensai and the customary chorus of "Goldberg" during another Ryback squash match were prominent, highlighting the problem of live audiences for WWE.
They also got behind Dolph Ziggler at times, and certainly gave John Cena a piece of their collective minds. In my eyes, it always makes for a better spectacle when the crowd are as enthusiastic as this; and last Monday was no exception.
It seems to me Chicago is a city that really knows its stuff when it comes to pro wrestling, and understandably it's not afraid to show it.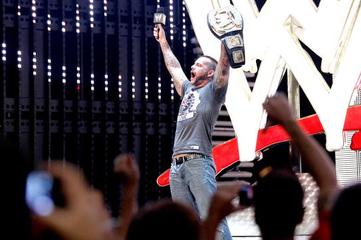 Photo courtesy of WWE.com
Punk appeared four times in total on Raw.
First he assaulted Lawler backstage, then emerged to deliver a fantastic promo with his hometown crowd before refusing to compete on Labor Day. Then in somewhat typical Punk fashion, he surprised us all by returning to jump Cena and leave the building with none other than Paul Heyman.
While his refusal to compete was disappointing, the fact that we saw him lay the foundation for an alignment with Heyman more than atones for this.
In my opinion, it was better to see a storyline development that has potential for weeks of great television than a one-off match.
And as for the promo, it was further proof that Punk could really become the company's next big tweener. He interacted with the crowd brilliantly despite his current villainous persona. Granted he can't wrestle in his hometown every week, but there are certainly pockets of fans around the country who will echo the sentiments of the Allstate Arena for weeks to come.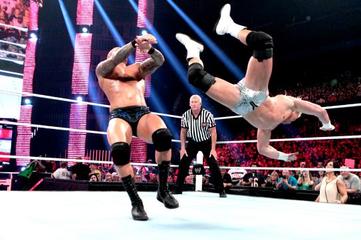 Photo courtesy of WWE.com
Ziggler vs. Randy Orton was a very good match, lasting more than 10 minutes. And I think many were surprised by Cena vs. Alberto Del Rio, as the two put on an entertaining performance.
It's a trend I've certainly noticed on Raw lately. The extra hour means many matches are longer than usual, almost to the length of pay-per-view quality matches.
With the Sheamus vs. Daniel Bryan street fight more than a month ago, Punk vs. Rey Mysterio the following week and the Chris Jericho vs. Ziggler rematch, a better standard of matches has certainly been symptomatic of Raw's extension to the three-hour format.
Though we once again saw an Antonio Cesaro vs. Santino Marella rematch for the U.S. Title, another win for Cesaro surely signals the end of this tired rivalry.
Also, the Divas match wasn't particularly enthralling but at least it appears WWE is putting an effort into a decent storyline behind the Divas title—something that has severely lacked in recent memory.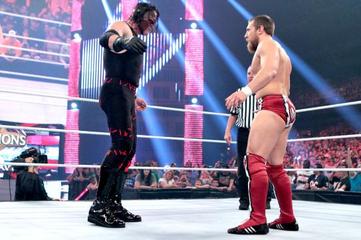 Photo courtesy of WWE.com
WWE is notorious for a goofy sense of humour that sometimes doesn't go as well as the company would like.
But Daniel Bryan and Kane's anger management segments were brilliant. This week may not have been as good as when we saw Kane's reflection of his childhood, but I felt Dr. Shelby's outburst was rather amusing.
The good thing is this all appears to be leading somewhere.
Having the two hug it out on Raw was a decent segment. At times it was in danger of dragging on, but I still found it entertaining.
Will the rivalry continue between the two? Or could they be on the verge of forming one of the most dysfunctional tag teams in WWE history now that Bryan understands Kane?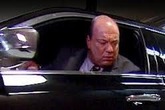 Photo courtesy of WWE.com
Raw had it all: A brilliant crowd, the right balance of sport and entertainment, and the classic cliffhanger ending.
Raw 1000 aside, it's been a long time since we've seen an ending to Raw with such long-term consequences as the teasing of an alliance between Punk and Heyman.
Would the two make a formidable force?
I certainly think so, and I would love to see Heyman by Punk's side on a more regular basis. But what do you guys think?
Would Punk and Heyman work well together? Or is it an unnecessary pairing?
Furthermore, what did you think of Raw as a whole? Comment below with your thoughts and opinions.