Vancouver Canucks: 4 Lessons They Can Take from 2011-12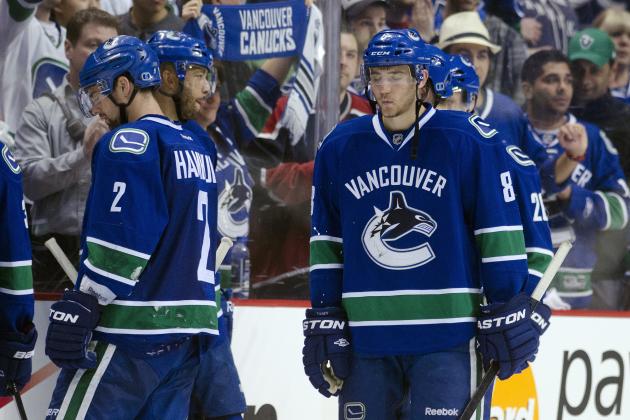 Rich Lam/Getty Images

The 2011-12 regular season was a successful one for the Vancouver Canucks, as they picked up their second consecutive Presidents' Trophy.
Unfortunately, they were unable to continue their success in the postseason, losing to the eventual Stanley Cup Champions Los Angeles Kings in the first round.
The following are four lessons the Canucks can take from last season to ensure a more successful result.
Begin Slideshow

»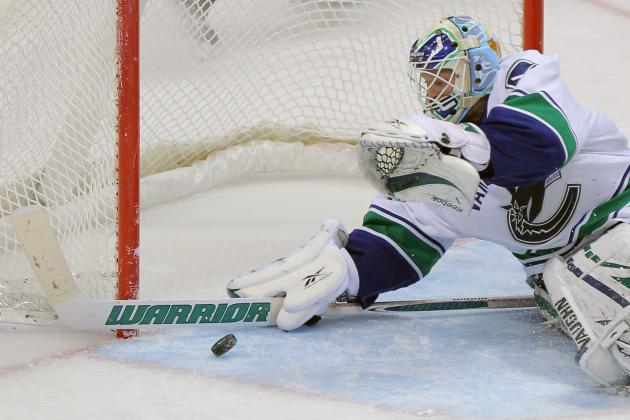 Doug Pensinger/Getty Images

Despite being outplayed by Cory Schneider for the past two seasons, Roberto Luongo has remained the starting goalie (likely due to the fact that no general manager or owner wants to pay a back-up goaltender $5.33 million).
If Luongo does remain with the team, the Canucks' management must realize that the starting role should go to the better goalie, not the highest paid.
Schneider's consecutive starts to end the postseason, his new contract and the rumors surrounding Luongo all indicate that this lesson has already been learned.
Although it hasn't been an issue in the past, the same idea can be applied to the skaters on the team.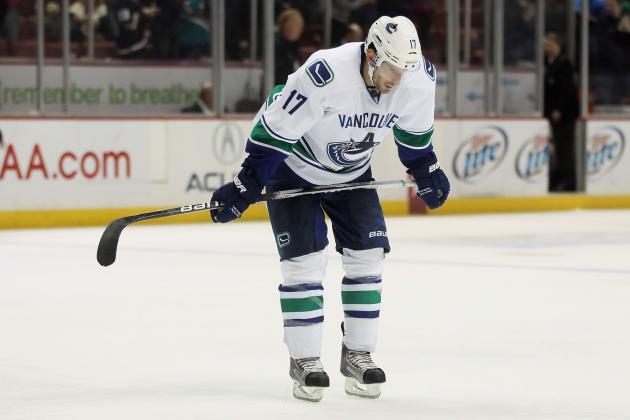 Jeff Gross/Getty Images

After recovering from offseason surgery, Ryan Kesler made his 2011-12 debut earlier than expected (and likely earlier than he should have).
The result was a disappointing performance, which undoubtedly played a part in their early finish.
Entering the 2012-13 season, Kesler is yet again expected to miss time due to injury.
The Canucks should ensure Kesler is 100 percent before allowing him to play this time around. Playing without him can be debilitating, but if it means bringing the young star back to 70-point form, it will be worth it in the long run.
Learning from this lesson could mean we don't see Kesler suit up until the new year.
Doug Pensinger/Getty Images

Henrik and Daniel Sedin are among the best players in the league. They lead the Canucks both in the locker room and on the score sheet; but that doesn't mean they don't need help.
One of the biggest issues with the Canucks last season was a lack of secondary scoring (Ryan Kesler and David Booth in particular).
The dependence on the Sedins became especially evident when the Canucks failed to make an offensive presence against the Kings in the first round while Daniel was recovering from a concussion.
Ryan Kesler, David Booth and the rest of the supporting cast of the Canucks will need to step up if the Canucks plan on being contenders this season.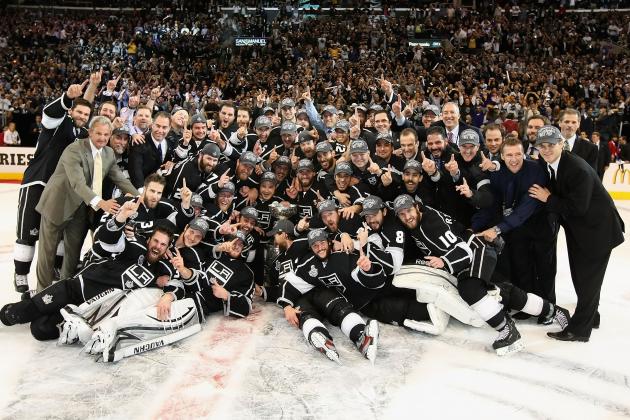 Christian Petersen/Getty Images

The Los Angeles Kings were the best team in the playoffs; no argument there. And if the Canucks had known that going into the series, they would likely still have been defeated.
Entering the postseason, however, the Canucks were on a roll and up against the eighth-seeded team.
They took that for granted, and were not prepared for what the Kings brought to the table.