UFC 152: Jimy Hettes vs. Marcus Brimage Head-to-Toe Breakdown
UFC 152 is coming up fast on September 22.
There are a number of interesting fights on this card including Jon Jones vs. Vitor Belfort, Joseph Benavidez vs. Demetrious Johnson and Brian Stann vs. Michael Bisping. There is a wicked fight that is flying under the fans' radar between two featherweight up-and-comers.
Marcus Brimage and Jimy Hettes are two hot prospects who meet at UFC 152 for a chance to move up the featherweight ladder. Both are exciting fighters with all the talent in the world.
Here's a head-to-toe breakdown of their looming fight.
Striking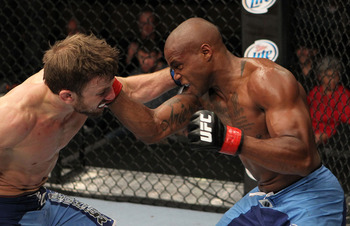 Any fan who has seen Brimage fight before knows he has scary power. He hits fast and hard. His fights on TUF (The Ultimate Fighter) and his other professional fights can attest to that fact. He has five professional wins, and out of those two are by way of KO/TKO.
Hettes has shown a dedication to improving his stand-up skills, but he is primarily a submission guy. One has to think that Brimage has the edge here.
Edge: Brimage
Wrestling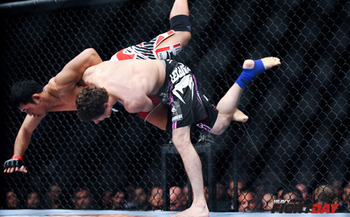 Neither of these fighters are especially known for their wrestling. Jimy Hettes has a brown belt in Judo. This gives him excellent throws, sweeps and takedowns. It also gives him excellent takedown defense.
Hettes has used his Judo to great effect in his two UFC fights. He has thrown Alex Caceres, and Nam Phan around at will. We have never seen Brimage employ takedowns, where Hettes uses them frequently.
Hettes takes this one.
Edge: Hettes
Grappling/Submissions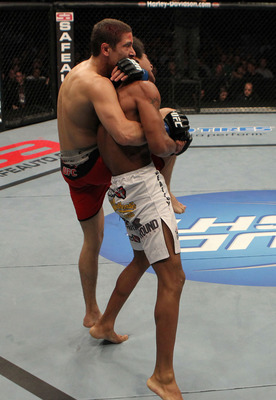 This should be a pretty easy call.
Brimage has no submission wins to his credit. Hettes, on the other hand, has 10 wins, with nine of those coming by way of some kind of submission. Hettes owns wins by heel hook, rear-naked choke, triangle choke, armbar and guillotine choke. Hettes owns excellent submission skills so naturally he receives my vote for this slide.
Edge: Hettes
Intangibles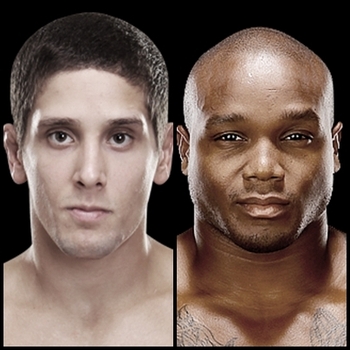 Marcus Brimage has one fight in the UFC—a win over Maximo Blanco. He has wicked power in both fists and a never-say-die attitude. His overall record stands at five wins with one loss.
Jimy Hettes owns a perfect record of 10 wins and zero losses. He has a rare combination of Judo and Brazilian jiu-jitsu that allows him to take his opponents down and control them on the ground.
Both are up-and-comers of the sport, and are looking for a big win to vault them up the rankings.
Prediction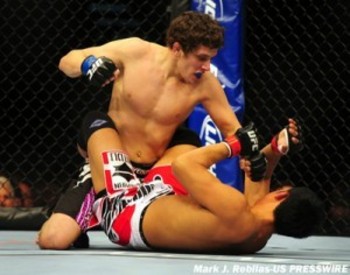 This should be a very interesting and exciting fight for the Toronto fans.
Marcus Brimage can end a fight very quickly with his KO power, same with Hettes and his submissions. My prediction of the fight will be that Hettes stays away from the power of Brimage, and uses his Judo to get the fight to the mat. Once there, Hettes will use his BJJ skills to control Brimage and eventually lock in a fight-ending submission.
Prediction: Hettes def. Brimage via submission
Shoot me a comment on the article or check out my Twitter @FuscoNation16.
Keep Reading