10 TNA Stars Who Deserve a Better Push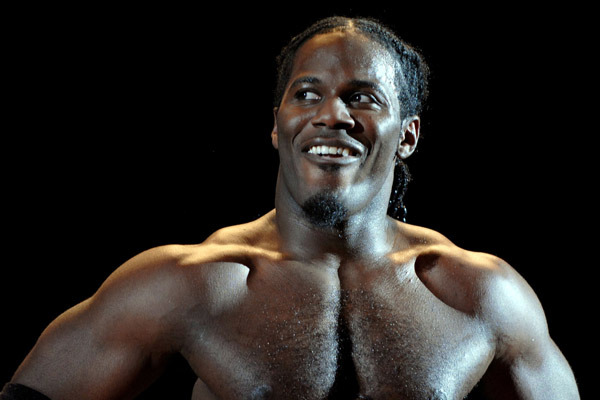 photo from allwrestlingsuperstars.com
The past few years, TNA has inexplicably let some great talent slip away.
Alex Shelley, Amazing Red, Jay Lethal and most recently, Winter are just a few of the names who were let go too soon. Somehow, other more expensive talent continues to stick around with no real direction.
Overall though, the company does have a great roster of wrestlers.
They've done a much better job the past year of showcasing younger talent. Bobby Roode, James Storm and Austin Aries have all benefited from the company's change of direction.
However, there are still a lot of men and women on the roster who aren't being used to their full potential. If TNA ever wants to get to the next level, they need to create as many stars as they can.
Lucky for them, there are a lot of options.
As TNA makes their way towards Bound for Glory, they should take a good look at their roster to see who can carry them into the future.
Here are the top 10 stars of TNA who deserve a better push.
Begin Slideshow

»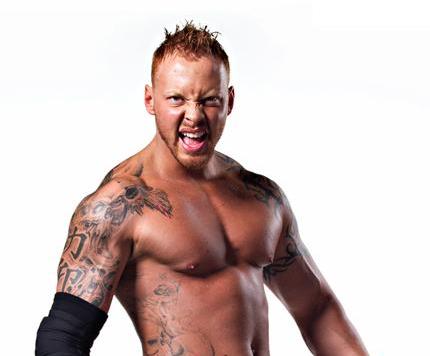 photo from tnasylum.com
Finally, Crimson's ridiculous undefeated streak ended after a year and a half.
In terms of storytelling, it was holding him back. He could never be pinned in one of his matches. It got old.
The thing is, no one cared about the streak. No one even kept count of how many times he won.
It seemed TNA tried to create the next Goldberg, but they couldn't even deliver the next Ryback.
After the streak ended, though, Crimson seemed more comfortable when he turned full-fledged heel. He started showing some personality for the first time.
As soon as he started to find his footing as a character, he was shipped to OVW.
With Matt Morgan seemingly done with TNA, Crimson could be one of their top big men. Maybe he does need some more seasoning in the ring, but his demotion is unfortunate as he was just gaining momentum.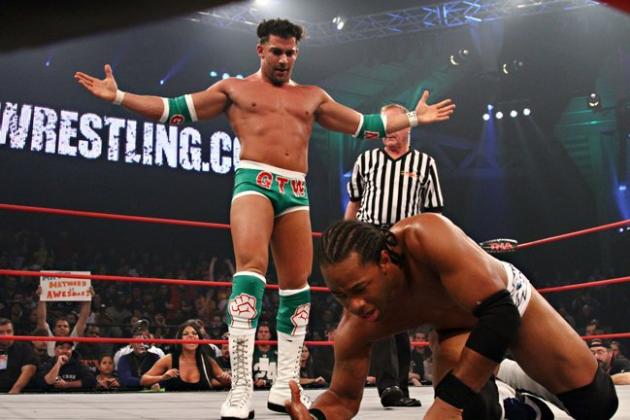 photo from tna-stars.com
It's at least a year past when TNA should have ended this gimmick.
Just like when Jay Lethal portrayed The Black Machismo for far too long, TNA sometimes just doesn't know when to quit.
Hopefully, with the news of "Jersey Shore" finally coming to an end, Robbie E. can evolve.
He's been saddled with a lousy gimmick, but he's still made it work. Robbie E. can go in the ring and can cut a pretty good promo. He could be worth a lot more to the company than being their go-to jobber.
Ditch the clothes, the hair and most importantly, Robbie T.
He has a promising upside for the company, but each week he's stuck in this Vince Russo-created character will only make it that much harder to move up the card.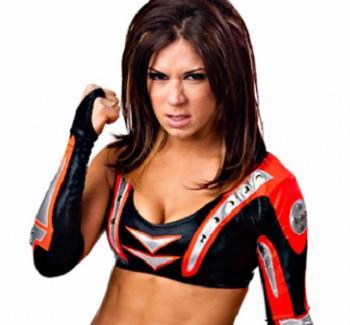 photo from officialfan.proboards.com
TNA seems to keep getting farther away from what worked for their Knockouts division from just a few years ago.
Sarita is athletic, and seemed to be gaining some skills on the mic when she disappeared from TV.
She was last seen in the horrendous Mexican America stable. Thankfully, that's over with.
Her storyline cousin Rosita doesn't seem quite ready for a roster spot, and splitting the two up would only help Sarita.
If Miss Tessmacher is going to be the face of the division, she could use more heels to feud with.
She's already gone through Gail Kim and Madison Rayne. After Tara, she'll need someone new. Bringing back Sarita would keep her occupied for a few more months. It would also give Sarita a chance to show off her skills.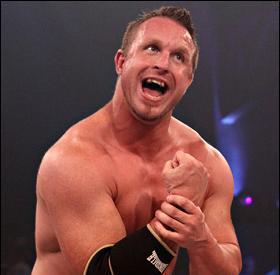 photo from thesun.co.uk
One part Dean Malenko, one part William Regal, and a dash of Fit Finlay. Mix them together and you get Douglas Williams.
Not a bad combination.
Williams brings a different look and style that differentiates him from anyone else on the TNA roster. He has a technical, European pace rarely seen anymore, and he's a pretty good talker to boot.
Unfortunately, like so many other TNA wrestlers over the past few years (Jay Lethal, Crimson, Robbie T.) he got a big push out of nowhere only to have it taken away just as quickly.
He could be one of the mainstays of the X-Division if featured correctly. Instead, TNA seems to think he would be more useful as a trainer.
While he'll probably be good at helping young talent develop, he still has a lot left to offer in the ring. If TNA ever gets serious about pushing the X-Division (don't hold your breath), Williams should be one of the first guys they call.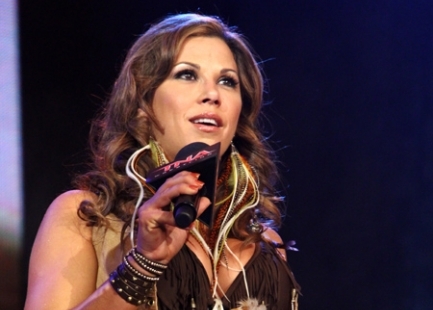 photo from impactwrestling.com
It's actually kind of baffling how little Mickie James has been used over the past year.
Fans were clamoring for Mickie to join TNA ever since she was released from WWE. After her horrendous last few months in the company (Piggy James, anyone?), it seemed like she was going to be pushed as a big deal again.
Her first couple months went well enough. She was one of the highlights of the Knockouts division after her debut. Then she seemed to go months without having a storyline to work with.
A few months ago, TNA seemed to tease her turning heel, but that too looks like it's been dropped.
Apparently, making fun of Eric Bischoff's son may not have been a good career move.
Other wrestlers like Gail Kim, Velvet Sky, Madison Rayne and Miss Tessmacher have been pushed ahead of her in the meantime. Surely, TNA could find room for another top Knockout who could draw for them.
What James needs is to go back to what worked for her. Becoming a psycho, crazy stalker would be a nice start. Putting the old ring gear on would be nice, too. The whole country get-up hasn't caught on.
She's still young enough, and popular enough, to carry the division, but you have to wonder at this point if TNA will decide to invest in her again.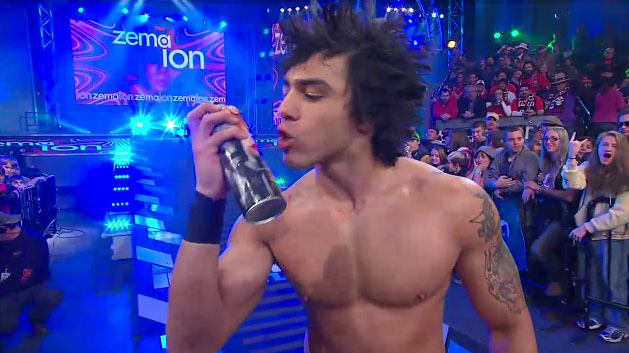 photo from tnastars.com
He may be the X-Division champion, but his appearances on Impact are sporadic to say the least.
Ion is young, has flashy moves and has a defined personality. But right now, the X-Division has become such an afterthought on Impact that he's rarely seen.
Hopefully the company decides to get rid of the lackluster TV title now, and focus more on the X-Division as their secondary title.
So far, there just isn't a lot of options for who he can feud with. After Kenny King and Sonjay Dutt, he's basically out of babyface options. Hiring a couple more wrestlers for the division could help immensely.
Impact has done a pretty solid job highlighting new talent the past year. Ion is another guy they could invest in for years. At the age of 25, he has a bright future and TNA should start building him up as a bigger deal.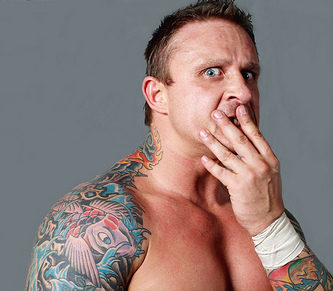 photo from wrestlingfax.blogspot.com
Not since Scott Steiner in the dying days of WCW has someone portrayed an off-the-handle jerk as well as Kid Kash has.
He believably looks like he's pissed off all the time. He looks capable of snapping at any moment, and even in his early 40s, Kash is still a threat and can go in the ring.
TNA seems to be toying with the idea of making him and Gunner part of their tag division. It could be a good fit since Gunner seems to struggle with cutting promos.
Still, Kash would be best left on his own. He could be the highlight of the X-Division and have younger babyfaces challenge him for the title.
He's been known to be a troublemaker behind the scenes, but reports so far have been that he's on his best behavior.
There are very few people in all of wrestling whose character seems more genuine than Kash. Put the X-Division Title on him and see if he can't bring it to the next level.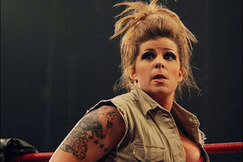 photo from elwrestlingextremo.net
The Knockouts division could arguably be built around ODB.
The crowd seems really into her act, she has a distinct in-ring style and has a fun character.
When she does pop up, it's usually in second-rate comedy segments with Eric Young. At times they're fun, but TNA is already treading familiar territory with their act.
TNA should split them up and let ODB go on the hunt for the Knockouts title.
She's probably the most consistent worker in the division, and rarely has a clunky match.
If TNA wants to differentiate themselves from WWE's Divas division, ODB would be a great counter. She isn't a thin model, but still has a good look, and most importantly, she has a personality.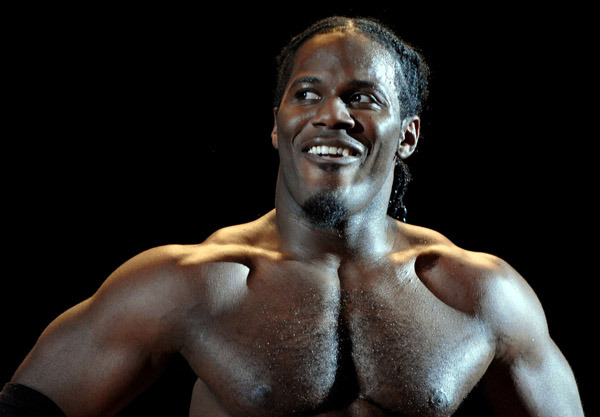 photo from allwrestlingsuperstars.com
Why does TNA even keep The Pope on the roster at this point?
When he came back from injury, the company didn't even seem to care. He didn't get any vignettes, or any sort of hype surrounding his return.
Pope joined The Bound for Glory series, and became one of the jobbers of the group.
They should have hyped his return like a big deal. He was in The Dark Knight Rises. Granted, it was a really small part, but TNA should have played it up.
At one point, The Pope was incredibly close to becoming a top star in TNA. An injury derailed that push, and he never again regained that level of popularity.
He should switch back to using his given name, Elijah Burke, as soon as he returns from his current injury. The Pope gimmick has run its course. The talking in the third person shtick and the voice he uses are often grating to the ears.
Still, The Pope has a natural charisma that just can't be taught. He may never live up to his full potential, but he can do a lot better than what he's given now.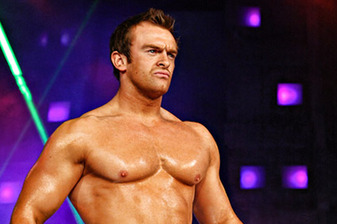 photo from btvision.bt.com
Magnus seems to be one of the secret weapons in TNA's arsenal that for some reason they never use.
Despite all odds, Samoa Joe and him worked great as a tag team. Their different styles meshed together to create exciting matches. The plug was then pulled on them too soon, and Magnus was left without direction.
The duo didn't even get the courtesy of a breakup storyline to explain why they split up.
Magnus then got in on the Bound for Glory series, but came up as one of the biggest losers. It was a shame.
RVD looks unmotivated and is nearing the end of his career, A.J. Styles has been there before, but Magnus looks hungry for a top spot. Most importantly, he'd be something new.
He can cut a promo, has a good look, and just has natural confidence. While he's not a top-level worker yet, he's only going to improve from where he's at now.
Magnus was a former gladiator (on the UK version of American Gladiators), he's dating Mickie James, and even though he's been in the company for years, he's only 25 years old. TNA has so much to work with, but they just can't figure it out.
At the very least, if TNA decides to keep the Television Title around, giving it to a guy like Magnus with a long run could help boost him and the title in the fans' minds.