20 Most Overly Hyped Female Athletes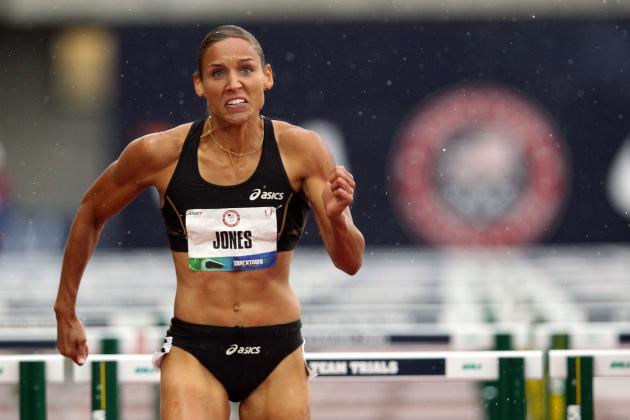 Christian Petersen/Getty Images

The last thing I want to do is pick on female professional athletes because I respect the heck out of them. Seriously, the worst athlete in any sport is better than me at probably just about everything besides making snarky remarks, even on the very best day of my life.
But not all professional athletes are created equal, and some of them really know how to up the ante in the marketing department. Some overhyped athletes are actually stars in their respective sports, but others won't even be a blip in history.
Let's take a look at 20 of the most overhyped female athletes.
Begin Slideshow

»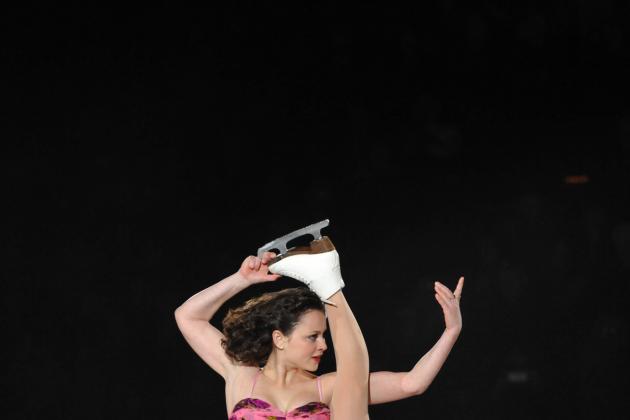 Jesse D. Garrabrant/Getty Images

Going into the 2006 Olympics in Torino, American figure skater Sasha Cohen was the definitive favorite to win gold in the women's singles event. After recovering from an injury in 2005, Cohen went on to have the only great year of her career in 2006, only to disappoint in Torino.
Cohen led after the women's short program but completely lost her marbles in final free skate and managed to fall twice. She hung on to win the silver, but that was pretty much the long and short of her career.
Cohen hung around for a few years trying to make a comeback, but nothing of substance materialized. Eventually she called it a career, but she pops up on reality television every now and again to offer vague insights and wooden dialogue.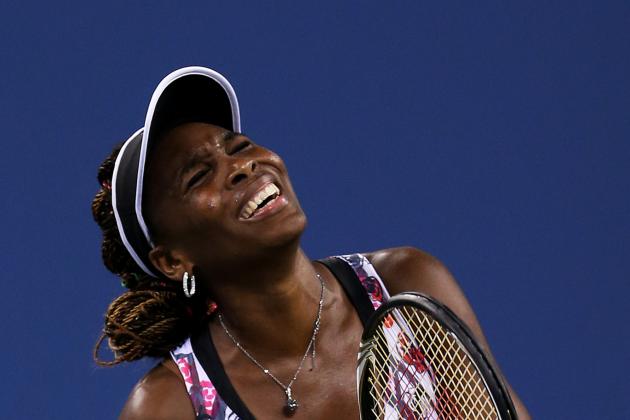 Matthew Stockman/Getty Images

In fairness to Venus, it really can't be easy trying to live up to the impossible standards set by her sister Serena. It's not that she's bad at tennis or anything, it's just that she's barely a blip on the radar compared to Serena.
Venus has suffered setback after setback in recent years and was just bumped in the second round of the 2012 U.S. Open. The Grand Slam was hyped as Venus' big comeback from past health issues, but it looked more like a last gasp of a dying career.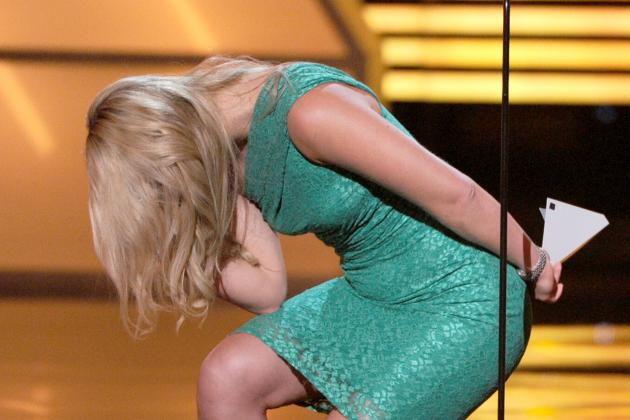 Kevin Winter/Getty Images

When it comes to women's alpine ski racing, American Olympian Lindsey Vonn is about as legit as it gets. She's a two-time Olympic medalist and has medaled 10 times overall in international competition. All that and homegirl is only 27.
Skiing only get substantial attention by the sports media in the months leading up to the winter Olympics, but Vonn has managed to keep herself in the news year round thanks to her making the rounds in barely there mini dresses and her well publicized "friendship" with Jets backup quarterback Tim Tebow.
Vonn's association with Tebow immediately qualifies her as overhyped, helped along by her frequent appearances on Maxim's Hot 100 list and a very memorable appearance in the Sports Illustrated Swimsuit Issue.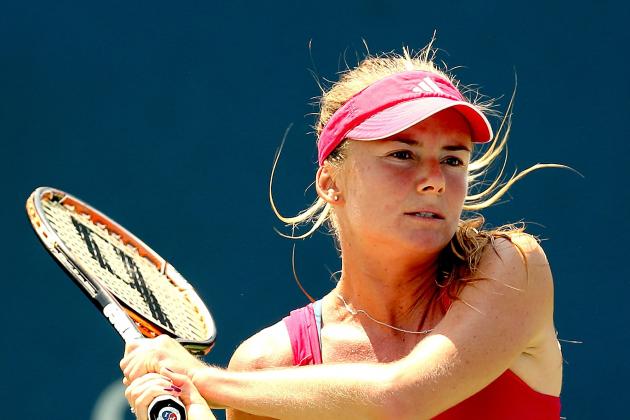 Matthew Stockman/Getty Images

Today Slovak tennis beauty Daniela Hantuchová is one of the better known female tennis players on the WTA Tour, no thanks to her unimpressive singles record. Hantuchová was a superstar in both doubles and mixed doubles early in her career, but she's had significantly less success in singles. She hasn't won consistently in a decade.
She may not be impressing on the court, but her stunning good looks have attracted the attention of a number of magazine editors. Hantuchová was featured prominently in the 2009 Sports Illustrated Swimsuit Issue as well as ESPN: The Magazine's annual Body Issue in 2012.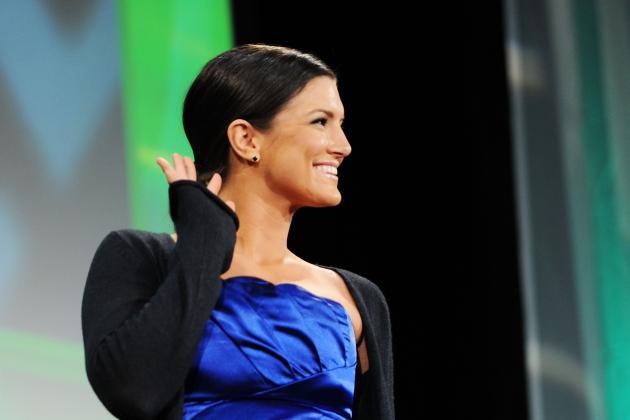 Stephen Lovekin/Getty Images

I should probably clarify that MMA goddess Gina Carano isn't overhyped as a stunning woman or as an action star. Her performance in Haywire was surprisingly impressive and left me believing she just might be the next big female action star.
But back in her MMA days, Carano was definitely far more known for her model good looks than her fighting abilities. Don't get me wrong, she had her moments, but after being outclassed by Cyborg, she never fought again.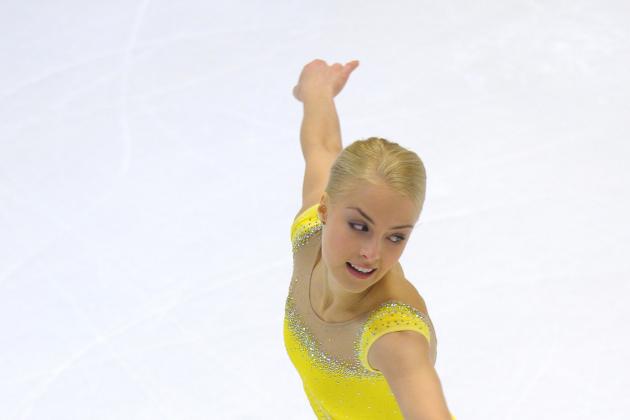 Koki Nagahama/Getty Images

Stunning Finnish figure skater Kiira Korpi certainly looks the part of a dazzling ice princess. Unfortunately, she doesn't play the part all that well on the ice, having never medaled in global competition.
Hey, at least she does well at competitions in Finland!
Korpi has been injury-plagued since mid-June 2011 and has yet to fully recover, causing her to pull out of most competitions ever since; most recently she withdrew from the 2012 World Championships.
The fact of the matter is that Korpi is a marginally talented figure skater with minimal success outside her native Finland. Naturally, she gets plenty of endorsements and modeling gigs, which she should probably stick to.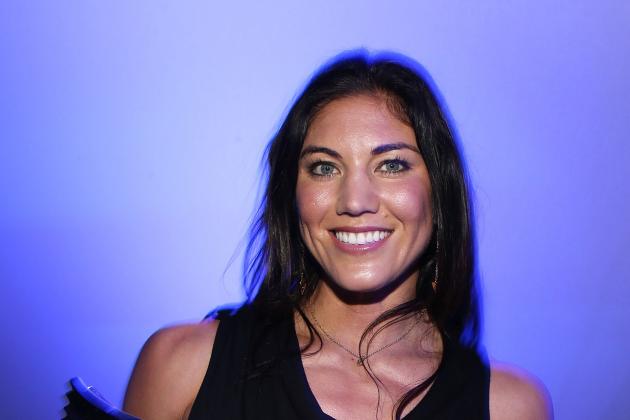 Christopher Polk/Getty Images

U.S. women's national team goalkeeper Hope Solo is not overhyped for her abilities on the pitch—those accolades are well deserved. So when it comes to her performance as a personal athlete, she gets what she deserves in terms of attention.
It's away from the game that it seems impossible to shake this girl these days. Solo behaved like a petulant child after being dismissed from Dancing with the Stars and after her former teammate Brandi Chastain dared dishing out some constructive criticism during the Olympics.
Solo would do best to step away from the spotlight for a bit and work on repairing her image before she veers into Terrell Owens territory.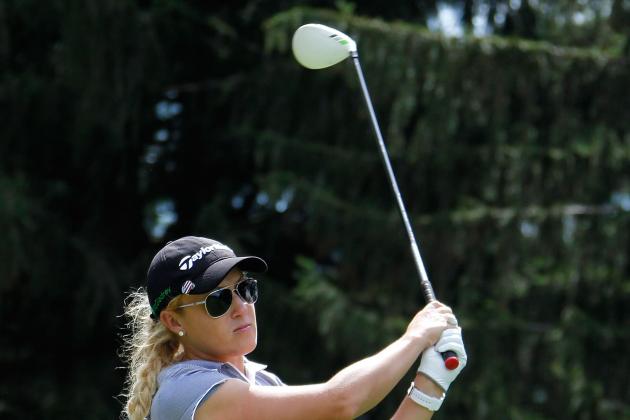 Gregory Shamus/Getty Images

LPGA golfer Natalie Gulbis seems like a nice enough girl, but she isn't a terribly gifted golfer. Gulbis joined the LPGA Tour in 2002 and has only managed three professional wins in that time—and only one of those wins was an actual LPGA Tournament.
Gulbis gets most of her attention thanks to her sex symbol status. I guess the bar is set relatively low when we're talking about lady golfers. Not that she isn't an attractive woman, but "sex symbol" is quite a stretch.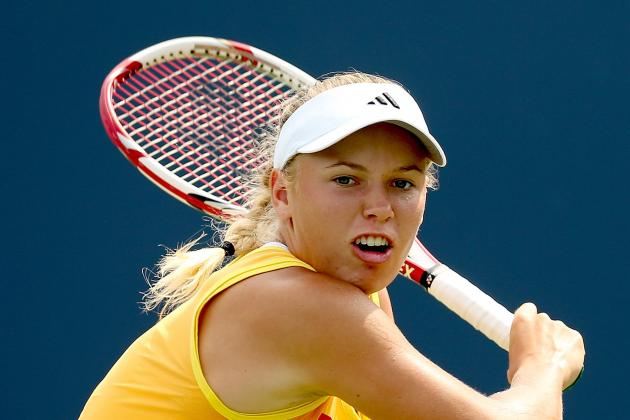 Matthew Stockman/Getty Images

Danish beauty Caroline Wozniacki has been the next big thing in tennis for years. She achieved the WTA's No. 1 ranking in the world in October 2010, despite never having won a Grand Slam. Since then she has fallen to No. 9 in the world (as of August 2012).
Wozniacki has had some strong performances in recent years, but she is more famous these days for being the girlfriend of Irish golfer Rory McIlroy and publicly mocking Rafael Nadal's overly dramatic leg cramps at the 2011 U.S. Open.
I'm not saying that I don't like Wozniacki—in fact, it's just the opposite. I really like her, which is why I'd like her to get some press for actually winning, instead of gallivanting with her Irish boy-toy.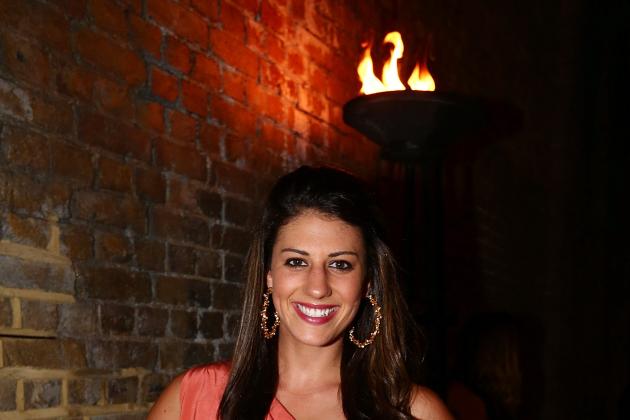 Chris Hyde/Getty Images

Australian swimmer Stephanie Rice was one of the standout stars at the 2008 Olympics in Beijing. Nobody expected Rice to return to Australian empty-handed, but they certainly didn't expect her to come bearing gifts of gold. Three gold medals to be exact.
Rice was one of the most buzzed about Olympians in the four years between the games, mostly for scandalous activities and generally raising hell. The one thing it seems she wasn't doing was training properly for the 2012 Olympics in London.
Rice was a relative unknown who stunned the world in Beijing. She was a megastar in London who was spotted hanging out with the likes of Kobe Bryant, but she didn't manage to medal in any of her events.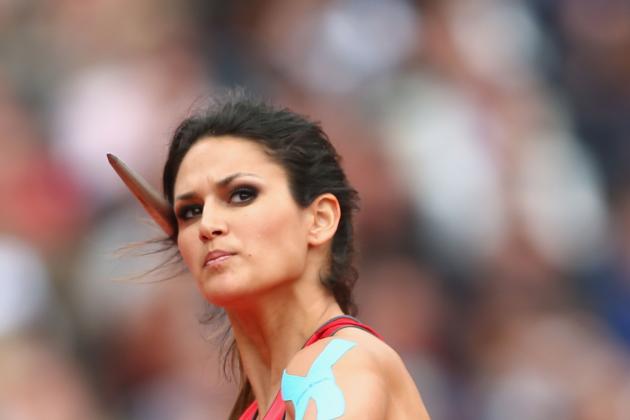 Michael Steele/Getty Images

I'm not going to give Paraguayan Olympic javelin thrower Leryn Franco too much crap for being mediocre at best being a javelin thrower. She competed at both the 2008 Olympics in Beijing and again at the 2012 Olympics in London and failed to impress both times.
But Miss Franco has always made it clear that being a professional athlete is just something she enjoys and as the aptitude for to a degree. Franco pays the bills with her massively successful career as an international model.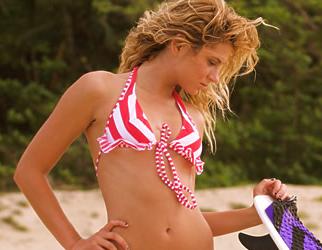 Image via zimbio
I'm actually not sure if beach beauty Anastasia Ashley is overhyped as a surfer, because I'm not entirely sure she's a full-time competitive surfer. But she gives interviews on the regular, is often photographed in the vicinity of a surfboard and definitely lives near a beach.
Ashley is gorgeous, but she really gets a lot of attention for a surfer who isn't even ranked in ASP top 100 female surfers in the world.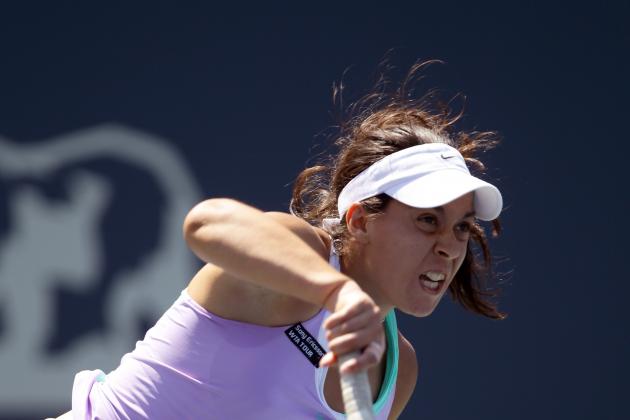 Ezra Shaw/Getty Images

Every time I see one-time tennis player Ashley Harkleroad mentioned with regard to sports, it never fails to stun me. To this very day Harkleroad ends up on lists of the hottest athletes ever and is routinely mentioned as a tennis player, all thanks to a 2008 Playboy pictorial.
Harkroad had a promising start to her tennis career back in 2003 and was once ranked as high as No. 3 in the world by the WTA. Injuries, poor play and eventually motherhood sidelined Harkleroad for good in 2010.
Image via Sportnomics
I guess Allison Stokke is still overhyped today despite a complete lack of noteworthy achievements in her collegiate pole-vaulting career. I'll concede that my knowledge of that insane sport is limited (at best), but my superficial Internet research indicates that has been pretty average.
Stokke has been making lists of the hottest female athletes in the world for years, and that continues to that day, but her biggest achievement is having a caboose you could bounce a quarter off.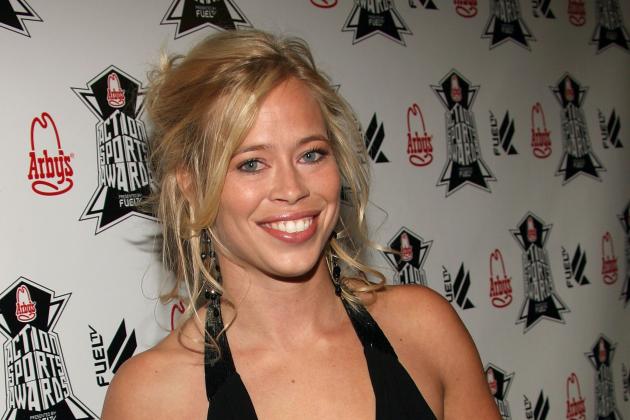 Frederick M. Brown/Getty Images

American freestyle skier Kristi Leskinen is one of the most popular women in winter sports, despite the fact that you've probably never even seen her ski. I know that I've never seen her ski. Actually, I don't even think I've ever seen her in a pair of skis.
I have seen her laying on a bearskin rug in her underwear in front of a fireplace with skis resting against the mantel. I've also seen her modeling lingerie while holding ski poles. Oh! And I seem to remember seeing her in her bra and panties with her legs draped over the side of a chair and she was wearing skiing boots.
She's obviously very beautiful, but her best performance as an athlete came at the FIS Freestyle World Ski Championships in Ruka, where she took the silver in halfpipe.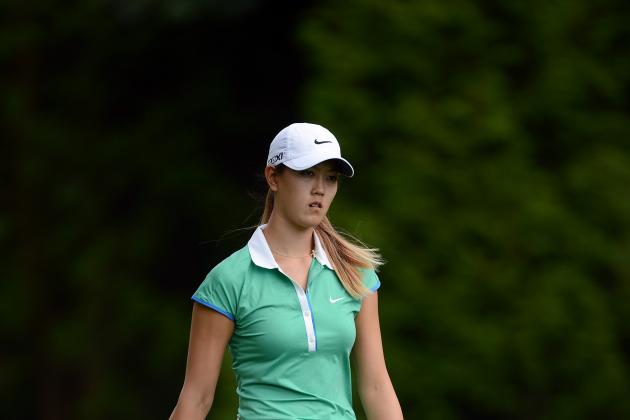 Harry How/Getty Images

LPGA golfer Michelle Wie was the youngest golfer to ever qualify for an LPGA Tour event in 2003 at the ripe old age of 13. Naturally, the young phenom received worldwide attention and followed up with a few successful performances in additional events before turning professional in 2005.
All eyes were on Wie when she finally joined the LPGA Tour in 2009, as well many eyes that make a habit of watching ladies golf, to see her kick off her career on the tour.
She has failed to impress on the course since then, yet still rakes in millions in endorsements.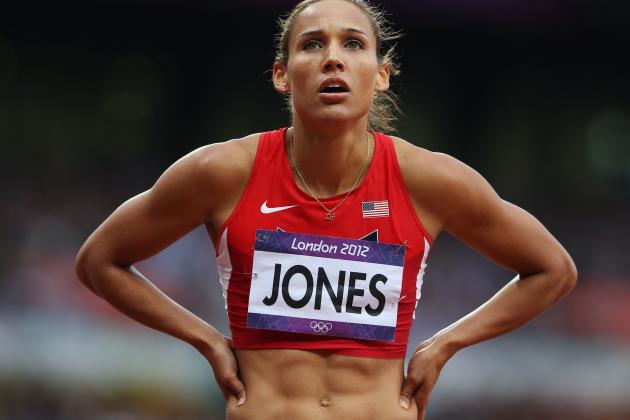 Streeter Lecka/Getty Images

The heat that Lolo Jones took after failing to medal at her second consecutive Olympics at the 2012 games in London was a little bit excessive. Not everyone can win, right?
But that being said, Jones was one of the most overhyped female athletes in the months leading up to the Olympics, and many other track athletes felt slighted and ignored.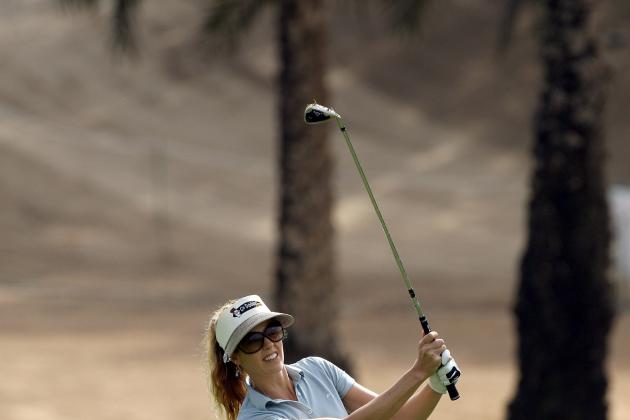 David Cannon/Getty Images

If only the LPGA Tour could attract even half the attention as Australian beauty Anna Rawson has over the years, they'd be doing much better in terms of ratings. After playing promising collegiate golf at the University of Southern California, Rawson joined the tour in 2008.
Although her official website refers to her as a professional golfer, Rawson hasn't competed since 2010, and the closest she ever came to a win was one top-10 finish in 2008.
But she is routinely mentioned in the (very rare) discussion of female golfers, despite being shockingly bad at golf. She's all but given up the sport though recently.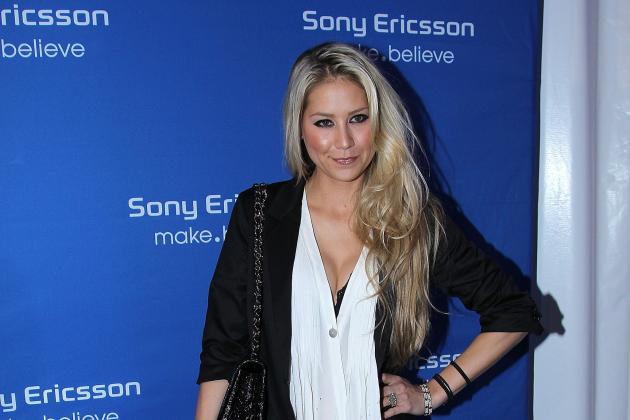 Mike Ehrmann/Getty Images

It doesn't even feel right including the long since retired tennis player Anna Kournikova on this list, but I just knew everyone would freak out and tell me I forgot her if she was excluded. So at least you can save yourself the angry comments.
The fact is Kournikova barely qualified as a professional athlete as a singles tennis player and you could have clocked the length of her career with an egg timer. The injury-prone Russian stunner doesn't have a single outstanding accomplishment on her tennis resume.
Yet she still routinely makes lists of the most "overhyped athletes," "the most beautiful athletes," or lists of the "athlete you'd most like to see naked." Kournikova is undeniably beautiful, but calling her an athlete now is even more ridiculous than when she last over a decade ago.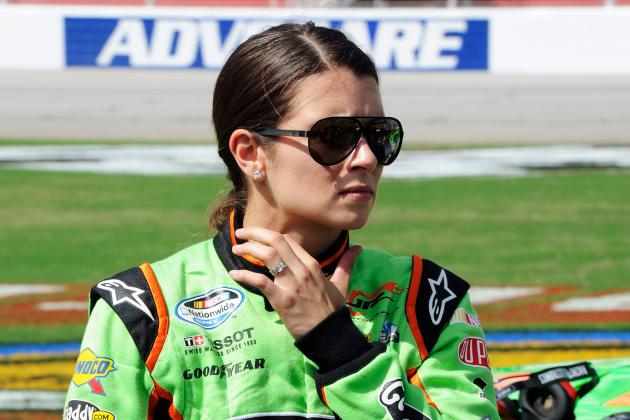 John Harrelson/Getty Images

NASCAR racer Danica Patrick takes an awful lot of heat for being one of the only women in a male dominated sport. She's probably take a little less heat if she managed to control her temper and actually win a race. That being said, she's improving.
I don't have any problem with Patrick the racer, I have a problem with Patrick the GoDaddy girl. I have problem with Patrick splayed out half naked on a car selling her body instead of winning races.
I have a problem with Patrick being one of the most recognized female athletes in the world who just so happens to have exactly zero athletic accomplishments.