CM Punk: Why WWE Champion Is the Best Heel in Recent Memory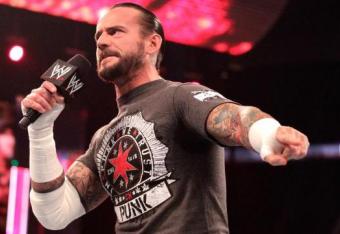 Photo courtesy of WWE.com

As important as it is for a wrestling company to have a top face in order to draw fans, it is equally important for that face to have a competent adversary. With CM Punk's heel turn now in full force, it's fair to say that no heel has done it better than the current WWE Champion over the past several years.
Punk's heel turn is still in its infancy, as it didn't start until the 1,000th episode of RAW, but he has accomplished a lot over the past couple months. Some fans are still trying to argue that Punk is a tweener rather than a heel, but based on his attacks against both Jerry "The King" Lawler and John Cena, as well as his partnership with Paul Heyman, that simply isn't the case.
I, like many fans, find heels to be more interesting than faces because they are often multi-faceted. Faces simply do the heroic thing, play to the fans and smile a lot. Heels are much more diabolical and menacing, however, and they often have ulterior motives for everything they do.
At the same time, I don't like heels if they're heel for no apparent reason. Guys are too often playing the bad guy without having a motive to do so. That isn't the case with Punk, though, as he has made it very obvious that his actions have everything to do with the fact that he feels disrespected as the WWE Champion.
Punk's heel turn has been deep and meaningful, and I believe that contributes in a big way to his overall effectiveness as a heel. The fact that he brings up something that many fans have an issue with, that being that Cena has hogged the spotlight despite Punk being WWE Champion, allows fans to identify with him as a heel even more.
On top of that, Punk handles the microphone better than anyone in the company right now. I would tend to say that it is more important for a heel to speak well than a face because a heel needs to know how to push the fans' and his opponents' buttons with his words. Punk is still cheered by the fans to some degree, but you can tell that the support has waned to some degree based on his scuffles with Lawler.
Do you consider Punk do be one of the WWE's best heels in recent memory?
Then, when you add Punk's in-ring prowess to the equation, it becomes quite clear that he is the total package. Some heels are good on the mic but lackluster in the ring (or vice versa), but CM Punk truly excels in each and every area. That is a trait often seen in top faces but not as often as you might think in heels.
Punk's wrestling ability may be the key to his success as a heel thus far and moving forward. Heels are often booked to be cowardly, and while there have been a few instances of that for Punk to this point, he is the type of heel that can win matches on his own in a clean manner and doesn't necessarily need dirty tricks to vanquish top faces.
Some of the best heels over the past decade-plus have been the likes of Triple H, Brock Lesnar, Edge, Batista, JBL and others, but I don't feel like any of them possessed a skill set that matches Punk's. While Punk obviously has a lot left to accomplish during this heel run, his past heel run was extremely successful as well, so I have no doubt that he will replicate and exceed his past success.
Although some may call it premature, there is no doubt that Punk has everything he needs to develop into one of the greatest heels in WWE history. I'm not ready to call him that just yet, but if he continues down his current path, then there is no reason why he can't ascend to that lofty pedestal in the near future.
Follow @MikeChiari on Twitter and listen to him on Ring Rust Radio.
This article is
What is the duplicate article?
Why is this article offensive?
Where is this article plagiarized from?
Why is this article poorly edited?