Mark Munoz vs. Hector Lombard Head-to-Toe Breakdown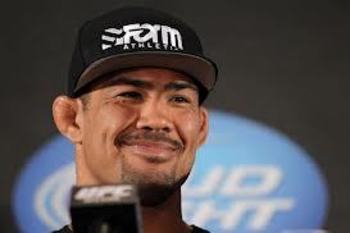 bleacherreport.com
A potential showdown in the middleweight division is imminent, as Hector Lombard has been adamant about getting his shot at Mark Munoz.
Both men were recently considered among the top contenders at 185 pounds. But, losses in their latest respective outings have knocked them down the ladder, as Munoz was defeated by Chris Weidman and Lombard lost to Tim Boetsch.
Here is a head-to-toe breakdown of a potential meeting between Munoz and Lombard.
Striking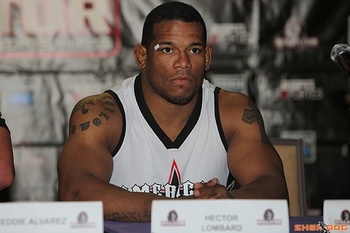 sherdog.com
Both men have pretty good striking ability, with their power taking more of the spotlight than their respective techniques.
Mark Munoz has developed his striking as of late, but to be honest, his striking is better when on the ground in top position. His one recent knockout that came on the feet was a drubbing of CB Dollaway in under a minute.
Hector Lombard may have the best pure one-punch knockout ability in the middleweight division. His ability to throw bombs at his enemy's chin, as he did against Falaniko Vitale and Jay Silva, has earned him a reputation as a guy you don't want to fight on the feet.
Pure power earns Lombard the nod here.
Edge: Lombard
Wrestling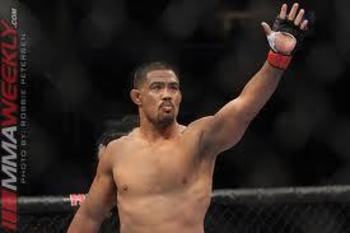 MMAweekly
Let me put one thing out there. Hector Lombard's wrestling is extremely underrated, as his Olympic background in judo has made it easy for him to earn takedowns and stop opponents from taking him down.
But Mark Munoz is one of the best wrestlers in the middleweight division. The Oklahoma St. standout has won most of his fights through takedown, ground and pound, rinse and repeat.
Munoz's win over Chris Leben was a great example of that. He grounded and pounded Leben for two rounds before a doctor stoppage earned him the win.
Edge: Munoz
Submissions/Grappling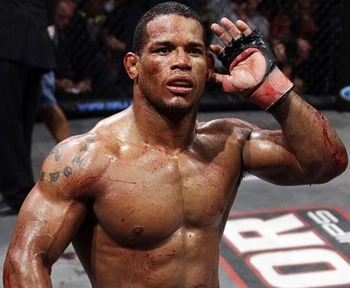 swolesports.com
While Mark Munoz is the better wrestler, utilizing ground-and-pound, pure grappling and submission fighting is definitely in Hector Lombard's favor.
Lombard is a black belt in judo and Brazilian jiu-jitsu, owning seven wins by submission. This includes a win by heel hook against Jesse Taylor and rear-naked choke over Kalib Starnes.
Munoz owns just one submission, but it came by strikes. He cannot out-submission-grapple Lombard—that much is certain.
Edge: Lombard
Intangibles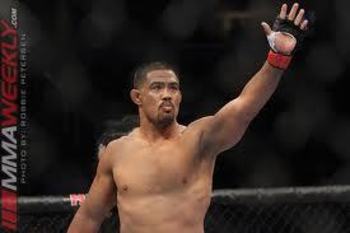 MMAweekly
The biggest intangible in this fight will be level of competition faced.
While Hector Lombard ran through lower-level talent in Bellator and the regional scene, Mark Munoz faced some of the toughest men in the middleweight division.
Also, Lombard will be the much stronger fighter in this fight. Lombard may be the physically strongest middleweight in the world, which is saying something.
Munoz is strong himself, but not compared to Lombard.
Edge: Lombard
Prediction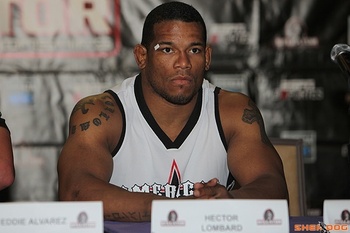 sherdog.com
If and when this fight happens, there will be an interesting style matchup. A boxer with great grappling and takedown defense will take on a wrestler with developing striking.
This fight will see some exchanges, before Mark Munoz tries to get Hector Lombard to the ground. Lombard will fight off the takedowns and land strikes when they move out.
Eventually, Munoz will telegraph his takedowns even more than the initial attempts. Lombard will time one of these and put Munoz to sleep with a hellacious punch.
Prediction: Lombard def. Munoz via knockout
Keep Reading