Oklahoma State Football: What We Learned from Week 1 vs. Savannah State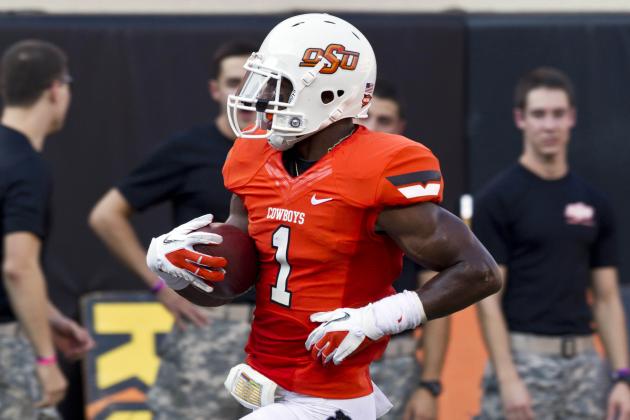 Richard Rowe-US PRESSWIRE

If fans had any doubt about the Oklahoma State Cowboys' ability to score after losing Justin Blackmon and Brandon Weeden to the NFL, those concerns were relieved on Saturday. The Cowboys downed the Savannah State Tigers 84-0, proving to their fans and the nation that the offensive firepower the program has become known for is fully intact.
It is difficult to learn much from a game like this against such an overwhelmed and overmatched opponent. Still, there were a lot of positives to be gained from the match-up, and a few storylines to watch throughout the season.
We finally got to see a bit of what Wes Lunt can do, and we saw a Cowboy team that ran the ball at will. The Cowboy defense also looked better, flying to the ball and causing havoc in the backfield.
Here is what we learned from the Cowboys' 2012 season-opener.
Begin Slideshow

»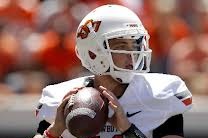 Courtesy of NewsOK.com
Even though he was not in the game long and was limited in what he did, Wes Lunt did show that he has the raw talent to thrive in the Cowboys' offensive system. Most of his throws were short ones and screen passes, but those will probably be the bulk of what he does in the offense, especially starting out as a true freshman.
He did complete one long pass to Isaiah Anderson, which looked good even if it was a bit short. The fact that he completed all of his passes really is not an indicator of anything, given the talent he was playing against, but his ability to hit the right spots and put the right touch on the ball was impressive.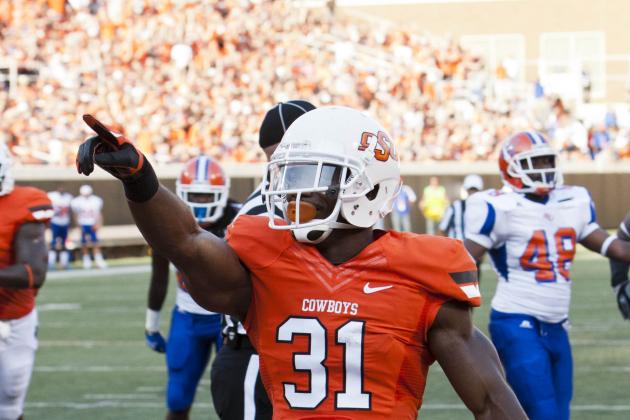 Richard Rowe-US PRESSWIRE

Despite the offseason departure of third-string running back Herschel Sims, the Cowboys showed plenty of depth at the running back position.
Joseph Randle torched the Savannah State defense for 107 rushing yards and two touchdowns on just six carries. His short yet impressive performance was just a small part of a nearly 400-yard team rushing effort.
Third-string running back Desmond Roland also broke the century mark on yards, while second string back Jeremy Smith rushed for three touchdowns.
Say what you want about the level of competition, but this team is clearly not hurting for dynamic players at the running back position.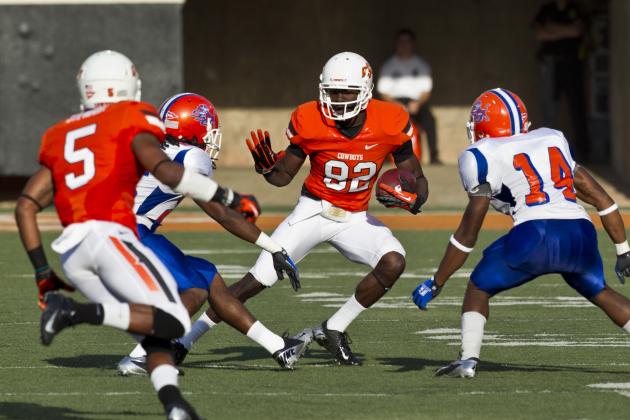 Richard Rowe-US PRESSWIRE

This group is a bit young, but the talent is certainly there. The receiving effort against Savannah State was one that included experienced players and a whole lot of new faces. Senior Tracy Moore was suspended for the contest, but fellow senior Isaiah Anderson more than picked up the slack, showing himself to be one of Wes Lunt's favorite targets.
New faces Blake Jackson, Austin Hays, and C.J. Curry played well along with players we have seen before like Anderson, Josh Stewart and Charlie Moore.
This group is becoming one of the deepest and most talented receiving units in the country, and it will not be long before it is there.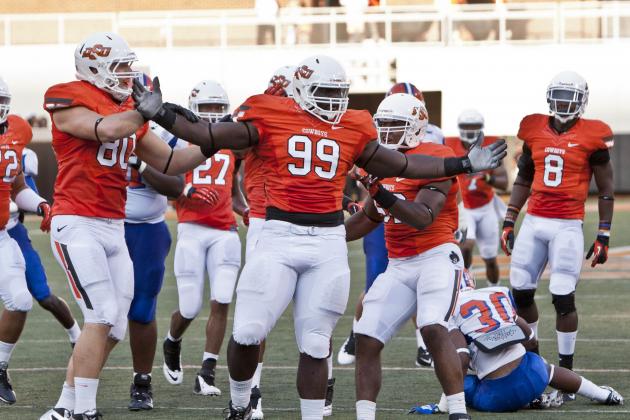 Richard Rowe-US PRESSWIRE

Defense has been something that this program has struggled with for years now. The last few seasons have been underrated defensively, as Bill Young has put together an opportunistic unit that gives up yards but takes away the ball.
The level of competition in this game made the defense look really good, but even so it does look like potentially the best unit Young has had since he arrived at Oklahoma State.
JUCO transfer Calvin Barnett has star potential at defensive tackle, while veterans Broderick Brown and Justin Gilbert are really solid at the cornerback position. When you add those components with a linebacker group that can go three-deep at each position, you come up with one of the most talented defenses in the Big 12.